Ukraine could recapture Crimea as fleeing Russians continue to founder.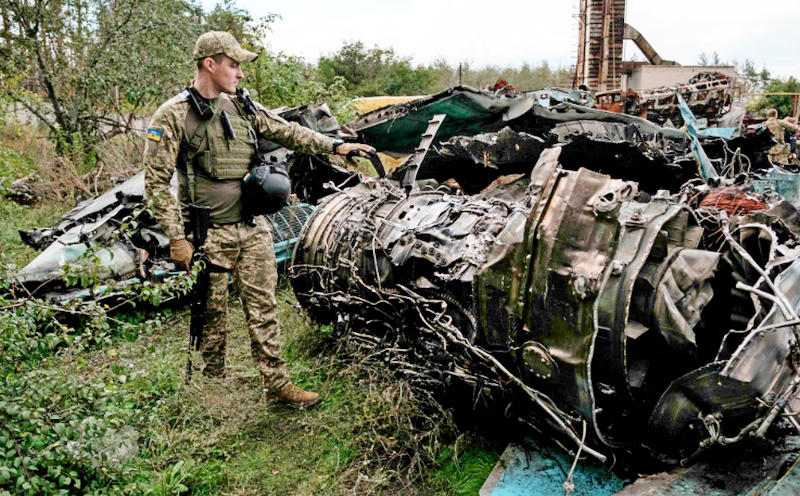 By Telegraph - Roland Oliphant, SENIOR FOREIGN CORRESPONDENT, IN KHARKIV; Con Coughlin, DEFENCE EDITOR and Verity Bowman - 5 October 2022 • 8:36 pm
Ukraine could recapture Crimea as fleeing Russians continue to founder. Taking territory annexed by Vladimir Putin in 2014 is now a 'very real possibility, says a senior US official. Ukraine could retake Crimea if it continues to recapture territory from fleeing Russian forces at its current rate, senior US military officials believe.

The assessment came as Vladimir Putin, the Russian president, acknowledged battlefield setbacks for the first time and Ukrainian troops pursued the Russian army into the Luhansk region, reversing one of the Kremlin's key gains of the war.
Western officials have previously considered retaking Crimea by force impossible because Russia was expected to fight tooth and claw to defend it. But a senior US officer told The Telegraph that recent Russian military collapses mean "the recapture of Crimea by Ukraine is now a distinct possibility and can no longer be discounted".
Pushing into Crimea would mean Ukraine going further than the front lines of Feb 23, when Putin ordered the invasion of Ukraine. Russia annexed Crimea in 2014 and would likely view a ground assault on the critical strategic enclave as a major escalation.
The US official said: "It is clear that Russia no longer has the ability or willpower to defend key positions, and if the Ukrainians succeed in their goal of recapturing Kherson, then there is a very real possibility that it will ultimately be able to recapture Crimea."
The comments follow those from Laura Cooper, US deputy assistant secretary of defence, who said that Crimea was within Ukraine's grasp. "And just to be clear, Crimea is Ukraine," she added. She also said US weapons could be used to strike Crimea - a move the Kremlin has described as "extremely dangerous" and "evidence of direct US involvement in the conflict".
On Wednesday, in a rare admission of difficulties at the front, Putin said: "We are working on the assumption that the situation in the new territories will stabilise."The Russian leader also signed a bill formalising Russia's "annexation" of Luhansk and three other Ukrainian regions on Wednesday. He also ordered Russia's state nuclear monopoly to take over the running of the Zaporizhzhia nuclear power plant.
On Wednesday Serhei Gaidai, the governor of Luhansk announced that "the de-occupation of the Luhansk region has already officially started". Alexander Kots, a Russian journalist embedded with Russian forces there, revealed there were too few troops available to mount a credible defence against Ukraine's continuing advance.
The latest advance in the east came after the Russian front line in the south partially collapsed, leading to a retreat by at least 15 miles in the southern Kherson region on Tuesday.
A Ukrainian soldier fighting there told The Telegraph that Russian forces were "running away" and abandoning "rusty weapons". He said he had seen Russian soldiers shoot one of their own men in the back when he tried to surrender.
It came as Ukraine paraded the first newly mobilised soldier to have been captured fighting in Ukraine. The soldier said he had travelled to the front line with the intention of handing himself in, in a further sign of low morale.
Liz Truss, the Prime Minister, warned against compromising with Putin and said Britain would stand with Ukraine "however long it takes" for victory. "We should not give in to those who want a deal which trades away Ukrainian land. They are proposing to pay in Ukrainian lives for the illusion of peace," she told the Conservative Party conference. "We will stand with our Ukrainian friends however long it takes. Ukraine can win, Ukraine must win, and Ukraine will win.
American government agencies said they would spend $290 million on anti-radiation drugs. Putin has previously hinted he would use nuclear weapons to avoid defeat in Ukraine.
Ukraine's lightning advance into the northeast on Wednesday revealed more alleged torture chambers used by Russian soldiers.
---
Editors Comments: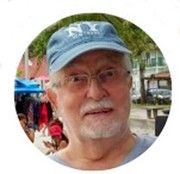 *Follow the WEF trail to Switzerland to discover the Khazarian Mafia hiding behind Klaus Schwab and his cohorts. The US and its people have nothing to do with the disasters caused to the ordinary people of the Earth.
It is the Khazarian Mob that is presently using Ukraine as a battlefield to destroy both the US as well as the world's economy and human subsistence. The participants get temporary awards but they must remember: The Devil shows no gratitude. When your usefulness is over you will be cast into the abyss as a traitor!
The Khazarian Mob has once again constructed an intricate web, whose aim is to destroy the world's economy by setting people up against each other, blocking each other's supply chains, and leaving just death and ruins. As a consequence, the world is now facing life-threatening price rises of both electricity and gas.
What everybody must be aware of is that this is not a war to prevent Putin from occupying Ukraine, but an attempt by the evil Khazarian Jews/WEF/NATO to control yet another country in their growing New World Order. They are simply using Ukraine as a battlefield. Their plan is to destroy totally the world's economy and turn the population into slaves.
Like the Freemasons, they have also life-threatening rules in their membership, one being REVENGE, 10 times harder than was ever perpetrated on them.
Russia in particular, in the past, has expelled the Khazars several times. I have 20 detailed articles in book format on the Khazarian Jews if anybody is interested in further information.
Putin, and earlier also Trump, are the ONLY Presidents who have enough guts to see what they are attempting to do to the world population and have sufficient courage to do something about it.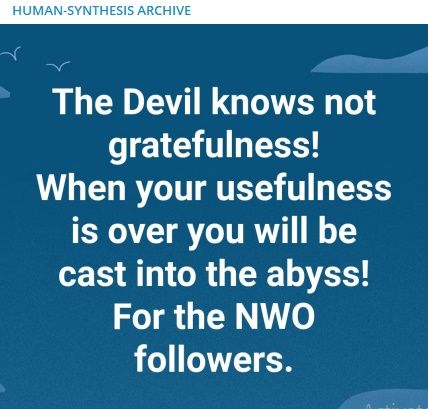 HUMAN SYNTHESIS
---
COPYRIGHTS
Copy & Paste the link above for Yandex translation to Norwegian.
WHO and WHAT is behind it all? : >
The bottom line is for the people to regain their original, moral principles, which have intentionally been watered out over the past generations by our press, TV, and other media owned by the Illuminati/Bilderberger Group, corrupting our morals by making misbehavior acceptable to our society. Only in this way shall we conquer this oncoming wave of evil.
All articles contained in Human-Synthesis are freely available and collected from the Internet. The interpretation of the contents is left to the readers and does not necessarily represent the views of the Administrator. Disclaimer: The contents of this article are the sole responsibility of the author(s). Human-Synthesis will not be responsible for any inaccurate or incorrect statement in this article. Human-Synthesis grants permission to cross-post original Human-Synthesis articles on community internet sites as long as the text & title are not modified.
HUMAN SYNTHESIS