WEF Piece Lauds How "Billions" Across The World Complied With Lockdown Restrictions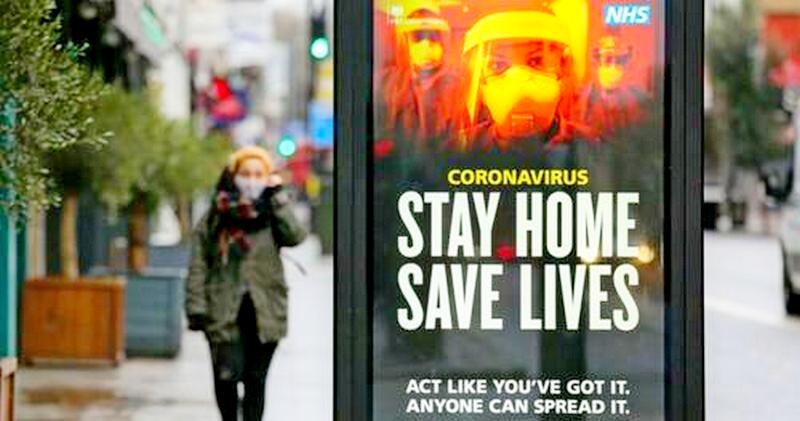 ZeroHedge - BY TYLER DURDEN - SUNDAY, SEP 18, 2022
Authored by Paul Joseph Watson via Summit News,
An opinion piece published by the World Economic Forum lauds how "billions" of people complied with "restrictions" imposed as a result of lockdown, suggesting they would do the same under the guise of reducing carbon emissions.
The article is titled 'My Carbon': An approach for inclusive and sustainable cities and was written by Mridul Kaushik, Mission Director, Smart Cities Mission, Ministry of Housing and Urban Affairs of India.
The subject of the piece is how to convince people to adopt "personal carbon allowance programs" given that such schemes have so far been largely unsuccessful.
However, Kaushik notes that improvements in tracking and surveillance technology are helping to overcome "political resistance" against such programs.
Writing that "COVID-19 was the test of social responsibility," Kaushik commends how "A huge number of unimaginable restrictions for public health were adopted by billions of citizens across the world."
"There were numerous examples globally of maintaining social distancing, wearing masks, mass vaccinations and acceptance of contact-tracing applications for public health, which demonstrated the core of individual social responsibility," he adds.
In citing how so many people complied with lockdown mandates, despite overwhelming evidence of the harmful consequences such restrictions had on society, Kaushik implies that they'd behave in a similarly obsequious manner in other areas of life.
Such conformity would be encouraged via technology, including artificial intelligence, digitization, and "smart home" devices, argues Kaushik.
The article goes on to call for a social-credit style carbon emissions rationing scheme that would provide "individual advisories on lower carbon and ethical choices for consumption of product and services."
New social norms would also be created to define what "a fair share" of personal emissions represents, and determine "acceptable levels" of personal emissions.
We previously documented how technocrats are preparing "mandatory" personal carbon allowances that would introduce rationing into every area of your life via an app that would record your travel, heating expenses, and even the food you eat.
As we highlight in the video below, climate change groups are also working with television producers to insert messages about global warming and carbon emissions into shows.
---
Editors Comments: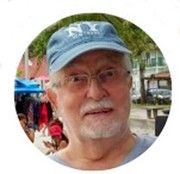 *Follow the WEF trail to Switzerland to discover the Khazarian Mafia hiding behind Klaus Schwab and his cohorts. The US and its people have nothing to do with the disasters caused to the ordinary people of the Earth.
It is the Khazarian Mob that is presently using Ukraine as a battlefield to destroy both the US as well as the world's economy and human subsistence. The participants get temporary awards but they must remember: The Devil shows no gratitude. When your usefulness is over you will be cast into the abyss as a traitor!
The Khazarian Mob has once again constructed an intricate web, whose aim is to destroy the world's economy by setting people up against each other, blocking each other's supply chains, and leaving just death and ruins. As a consequence, the world is now facing life-threatening price rises of both electricity and gas.
What everybody must be aware of is that this is not a war to prevent Putin from occupying Ukraine, but an attempt by the evil Khazarian Jews/WEF/NATO to control yet another country in their growing New World Order. They are simply using Ukraine as a battlefield. Their plan is to destroy totally the world's economy and turn the population into slaves.
Like the Freemasons, they have also life-threatening rules in their membership, one being REVENGE, 10 times harder than was ever perpetrated on them.
Russia in particular, in the past, has expelled the Khazars several times. I have 20 detailed articles in book format on the Khazarian Jews if anybody is interested in further information.
Putin, and earlier also Trump, are the ONLY Presidents who have enough guts to see what they are attempting to do to the world population and have sufficient courage to do something about it.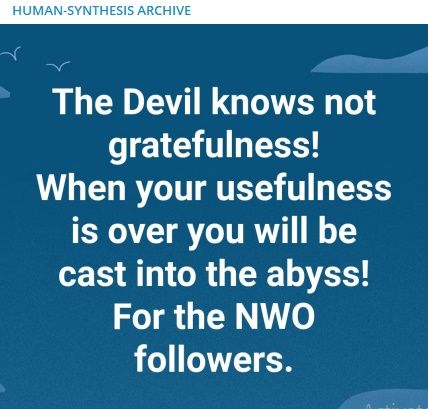 HUMAN SYNTHESIS
---
COPYRIGHTS
Copy & Paste the link above for Yandex translation to Norwegian.
WHO and WHAT is behind it all? : >
The bottom line is for the people to regain their original, moral principles, which have intentionally been watered out over the past generations by our press, TV, and other media owned by the Illuminati/Bilderberger Group, corrupting our morals by making misbehavior acceptable to our society. Only in this way shall we conquer this oncoming wave of evil.
All articles contained in Human-Synthesis are freely available and collected from the Internet. The interpretation of the contents is left to the readers and does not necessarily represent the views of the Administrator. Disclaimer: The contents of this article are the sole responsibility of the author(s). Human-Synthesis will not be responsible for any inaccurate or incorrect statement in this article. Human-Synthesis grants permission to cross-post original Human-Synthesis articles on community internet sites as long as the text & title are not modified.
HUMAN SYNTHESIS