Live Ukraine-Russia war latest: Multiple Himars strikes hit Russia's Kherson HQ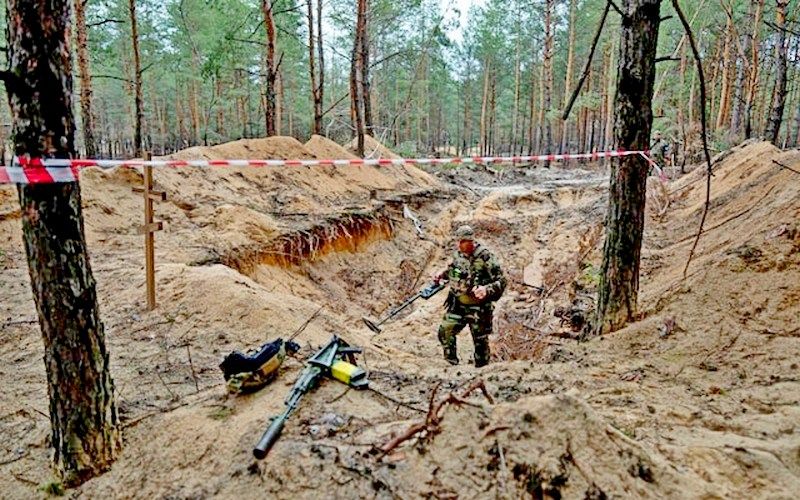 Telegraph - Jessica Abrahams 16 SEPTEMBER 2022 • 2:50PM
Ukraine on Friday launched a long-range rocket attack on an apparent meeting of Kremlin-installed officials in the occupied city of Kherson.
Footage from the scene of the strike showed a plume of black smoke billowing from the Court of Appeals building, which is believed to be the headquarters for Russia's occupation authorities in the southern city.
At the time of the hit, top officials from Russia's puppet government were said to be holding talks with other regional officials from the southern oblast.
The RIA Novosti agency says that at least one person was killed and another was injured as a result of the strike.
Follow the latest updates below.
Auto updateOn2:50pm
Sanctions hamper Russia's ability to make advanced weapons, NATO says
Western sanctions are starting to hurt Russia's ability to make advanced weaponry for the war in Ukraine, a top NATO military adviser said on Friday, although he added that Russian industry could still manufacture "a lot of ammunition".
The United States, the European Union and other countries announced several packages of sanctions against Moscow after its Feb. 24 invasion of Ukraine, which included a ban on the sale of advanced technology.
"They are hampered more and more by the sanctions - because some of the components that they need for their weapons systems come from the Western industry," Rob Bauer, a Dutch Admiral who chairs NATO's Military Committee, said in an interview with Reuters.
"We now see the first serious signs of that in terms of their ability to produce, for example, the replacement of cruise missiles and more advanced weaponry."
However, speaking ahead of a two-day meeting of NATO defense chiefs on Friday, he added: "As far as we know, the Russians still have a considerable industrial base and are able to produce a lot of ammunition. And they still have a lot of ammunition".
2:36 pm
Putin says he wants the war to end as soon as possible
Indian Prime Minister Narendra Modi on Friday told Russian President Vladimir Putin that now is not a time for war, with food, fertilizer, and fuel security among the major concerns of the world at present.
"I know that today's era is not an era of war, and I have spoken to you on the phone about this," Modi told Putin on the sidelines of a regional security bloc summit in Uzbekistan, adding that democracy, diplomacy, and dialogue keep the world together.
Putin said that he understood Modi's concerns about the Ukraine war. "I know about your position on the conflict in Ukraine, and I know about your concerns. We want all of this to end as soon as possible."
Putin, who met Chinese President Xi Jinping at the summit, also acknowledged Beijing's concerns about the war. 1:49 pm
Bodies found with a rope around their necks at a mass grave
Multiple bodies have been found with a rope around their necks and their hands tied at a mass burial site in the city of Izyum, which was recently recaptured by Ukrainian forces, Reuters reporters said.
Ukrainian police and forensic experts were helping to exhume the bodies at the site, marked by wooden crosses, on the edge of a cemetery in the northwest of the city. White body bags lay on the ground.
Ukrainian authorities earlier reported the discovery of the mass burial site containing around 440 bodies in Izyum.
12:53 pm
Ukraine 'discovers 10 torture rooms' in recaptured Kharkiv region
Ukraine said Friday it had discovered at least 10 locations in territory recaptured from Russian forces in the east of the country that had been used for torture.
As Ukrainian troops have retaken swathes of territory in the northeast, officials have said they fear discovering Russian war crimes in newly-liberated areas.
"I can talk about the presence of at least 10 torture centers in settlements" in the Kharkiv region, Ukraine's police chief Igor Klymenko said during a briefing, the Interfax news agency reported.
He said "two torture centers were found in Balakliya", a town in the northeast.
Klymenko also said authorities had opened 204 criminal cases probing possible war crimes committed by Russian forces over the past week.
12:25pm
Two separatist prosecutors were killed by a bomb in Ukraine's Luhansk
The prosecutor-general of the self-proclaimed Luhansk People's Republic, the Russian-backed breakaway region in eastern Ukraine, and his deputy were killed by a bomb blast at their offices on Friday, according to local officials and emergency services.
"According to preliminary data, LNR Prosecutor-General Sergei Gorenko died from his injuries as a result of an explosion at his office," a spokesperson for the emergency services said, according to the Russian news agency Interfax.
The state-run TASS news agency quoted a colonel in the separatist Luhansk interior ministry as saying Gorenko's deputy, Ekaterina Steglenko had also been killed.
Russian news agencies reported that the blast had been caused by a bomb.
The apparent attack was separate from the strikes against Kremlin-backed officials in Kherson that also took place on Friday.
---
Editors Comments: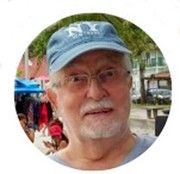 *Follow the WEF trail to Switzerland to discover the Khazarian Mafia hiding behind Klaus Schwab and his cohorts. The US and its people have nothing to do with the disasters caused to the ordinary people of the Earth.
It is the Khazarian Mob that is presently using Ukraine as a battlefield to destroy both the US as well as the world's economy and human subsistence. The participants get temporary awards but they must remember: The Devil shows no gratitude. When your usefulness is over you will be cast into the abyss as a traitor!
The Khazarian Mob has once again constructed an intricate web, whose aim is to destroy the world's economy by setting people up against each other, blocking each other's supply chains, and leaving just death and ruins. As a consequence, the world is now facing life-threatening price rises of both electricity and gas.
What everybody must be aware of is that this is not a war to prevent Putin from occupying Ukraine, but an attempt by the evil Khazarian Jews/WEF/NATO to control yet another country in their growing New World Order. They are simply using Ukraine as a battlefield. Their plan is to destroy totally the world's economy and turn the population into slaves.
Like the Freemasons, they have also life-threatening rules in their membership, one being REVENGE, 10 times harder than was ever perpetrated on them.
Russia in particular, in the past, has expelled the Khazars several times. I have 20 detailed articles in book format on the Khazarian Jews if anybody is interested in further information.
Putin, and earlier also Trump, are the ONLY Presidents who have enough guts to see what they are attempting to do to the world population and have sufficient courage to do something about it.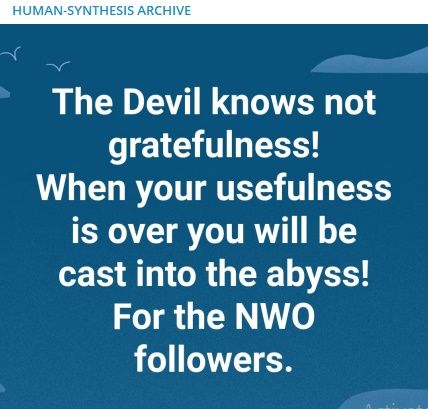 HUMAN SYNTHESIS
---
COPYRIGHTS
Copy & Paste the link above for Yandex translation to Norwegian.
WHO and WHAT is behind it all? : >
The bottom line is for the people to regain their original, moral principles, which have intentionally been watered out over the past generations by our press, TV, and other media owned by the Illuminati/Bilderberger Group, corrupting our morals by making misbehavior acceptable to our society. Only in this way shall we conquer this oncoming wave of evil.
All articles contained in Human-Synthesis are freely available and collected from the Internet. The interpretation of the contents is left to the readers and does not necessarily represent the views of the Administrator. Disclaimer: The contents of this article are the sole responsibility of the author(s). Human-Synthesis will not be responsible for any inaccurate or incorrect statement in this article. Human-Synthesis grants permission to cross-post original Human-Synthesis articles on community internet sites as long as the text & title are not modified.
HUMAN SYNTHESIS