Sylvi Listhaugs politiske sammenbrudd.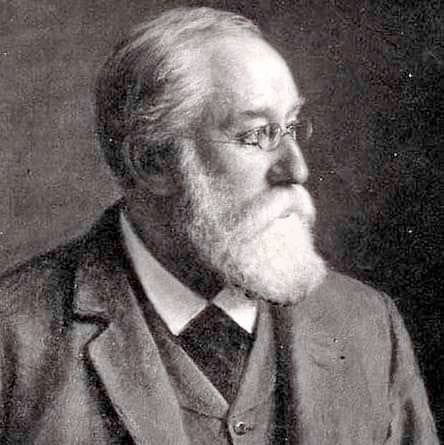 FB - Jens Engelsen Gabrielsen - 14 Januar 2021
Sylvi har vært under et sterkt press flere ganger de seneste årene, det har ikke Sylvi taklet. Det endte opp med at Sylvi ble vingeklippet av Siv Jensen og hennes globalistiske støttespillere i andre partier. Derfor har forslag og ideer Sylvi har kommet med endt opp i ord. Nå er det gått så langt at Sylvi er brakt til taushet om alt som har med ivaretagelse av nasjonalstaten å gjøre.
Sylvi har ikke vært mentalt sterk nok, å måtte dessverre til slutt gi tapt for presset. Det hele kulminerte med at Sylvi på oppdrag fra Siv Jensen kallet både velgere, medlemmer og tillitsvalgte i partiet for nasjonalsosialister (nazister).
Alle som hadde intensjoner om å ivareta og sette eget land først, populært kalt nasjonalkonservative eller antiglobalister, fikk beskjed om å finne seg et nytt parti.Nå forsøker Sylvi å være en lydig støttespiller for Siv Jensens globalistiske prosjekt; et «samarbeid» over landegrensene som ligner mer på tvang som er styrt av en ideologi, og som Norge ikke er tjent med. I det siste har vi sett en Sylvi uten kontroll, og hennes kunnskapsmangel, som hun ikke er alene om i FrP eller i andre partier, er kommet til syne stadig mer. En kunnskapsmangel som Siv Jensen også har synliggjort i alle år som partileder. Det har vært den politikken som er presset på av krefter utenfor Norge som har blitt Siv Jensen sitt kjennemerke sammen med de øvrige partiene på Stortinget.
FNs bærekraftsmål er verdens felles arbeidsplan for å utrydde fattigdom, bekjempe ulikhet og stoppe klimaendringene innen 2030. Det er ordrett hva FN, FrP og norske politikere sier. De fleste vil kanskje forstå at vi er inne på et farlig spor med en slik tankegang. Det er aldri noe som lar seg gjennomføre i regi av FN. Klimaendringer kan ikke mennesker stoppe, det har vært klimaendringer til alle tider. Fattigdom er noe som i hovedsak må bekjempes med å utvikle samfunnene i de nasjonalstater som sliter, ikke bryte ned nasjonalstater som fungerer. Det sier litt om hvor gale poltikere er i Norge. Får assosiasjoner til Mao og andre kommunister.
Skremmende at FrP med Siv Jensen og Sylvi Listhaug støtter opp om slike utopier. FN blir i dag brukt til å spre islam, det er en kjensgjerning som vanskelig kan tilbakevises. I et Vest-Europa som blir fattigere vil islam få vind i seilene. En del poltikere har forregnet seg på det punktet. Derfor er det synd, at FrP under ledelse av Siv Jensen, ønsker å ta i mot flere kvoteflyktninger fra FN.Det er ikke å komme bort fra at vi har svake politikere som selger Norge etter press fra overnasjonale krefter/forvaltning som spiller på lag med kapitalkreftene. Svake små nasjoner som Norge blir spist av en stadig mer grådig og hensynsløs verden.
Norge er et offer for simple løgner om alt fra klima, kvoteflyktninger, migranter og muslimer som er forfulgt osv; det kommer til å koste vårt eget land til slutt. Politikerne lever i en en slags utopisk politisk boble som bare gjelder enkelte land i Vest-Europa.Se til Sverige, det er Norge om ikke alt for lenge, da er det blitt enda verre i Sverige. Slik blir det å fortsette, ingen ønsker å tenke på resultatet til slutt. Det er sannsynligvis for sent å sette inn tiltak, det kan være årsaken til at mange bare lar det skure og gå. Kreftene som presser på er sterkere enn det vi kan mobilisere av sterke dyktige poltikere, de vi har nå kjører Norge rett i grøfta. Fødselsratene forteller alt, blir ikke tradisjonelt norske barn som skal ivareta dette geografiske området.
Det kommer til å gå i rekordfart når vi tipper over det kritiske punktet, da er vi sannsynligvis bankerott etter all sløsingen. Det blir ikke mer lystigere når vi vet at Norge som mange andre land i Europa vil få svekket økonomi fremover. Det er noe alle ledende innenfor feltet har fastslått allerede. Altså, det er bred enighet om det scenario. I all denne elendigheten blir Norge å ta igjen Sverige med tanke på Svenske tilstander relativt raskt, den lange grensen vil bidra sterkt til det når tilstanden forverres i Sverige. Noe som kan sees på som en bagatell i forhold til det som venter senere generasjoner. Våre etterkommere blir med stor sannsynlighet ekte flyktninger i fremtiden.
Det er snart 30 000 moskeer i Vest-Europa, hva er antallet om 50 år?De fleste har nå forstått at Sylvi ikke har makt til å påvirke noe som helst fra sitt ståsted i FrP, et parti som følger linjen til Erna Solberg og Høyre i det store bildet. Siv Jensen har enerådende styrt FrP i den retningen, Sylvi er i knestående, å driver bare med. Uansett har politikerne bak Siv Jensen vist at de ikke duger og deres privilegier er viktigere for dem enn Norges fremtid. De har ikke vært i stand til å endre den kursen i FrP som har vært negativt for Norge. Det viser at de er svake som de fleste andre politikere i Norge, i denne sammenheng klarer de ikke ta et oppgjør med lederen som tar dårlige valg for Norge.
Som sagt så har Sylvi vært under et sterkt press, Sylvi har ikke vært sterk nok til å takle det, resultatet ser dere nå.Derfor er det slik som skrevet tidligere, i de ekstensielle spørsmålene om å være eller ikke være for Norge, er norske politikere som de fremstår i dag 100 % udugelige. Politikerne klarer ikke å samle seg om en linje som er bærekraftig for vårt land, og som må ligge i bunn som et fundament for alt annet. Vi må heller ikke glemme den feministiske tåken som ligger konstant over landet, den bidrar ikke positivt i politiske sammenhenger. Morsinstinktet blir dessverre brukt i politikken, det er ikke klare tanker som bidrar til å trygge landet.
Det hadde vært bedre om det innstinktet hadde blitt brukt til å føde egne barn. Politikerne må heller ikke la kjønnsdriften styre de valg de tar. Forvaltningen i Norge begynner å få for mye makt, det påvirker også politikerne. Mye tyder på en mangel av korrekt virkelighetsoppfatning i de kretser. Det hjelper ikke Norge på lang sikt når en slik oppfatning ligger til grunn. Imperialistiske eksperimenter med mennesker vil aldri lykkes, det vil føre til totalitære stater. Derfor en farlig kurs vi er på. Litt spesielt at det bare skal gjelde Vest-Europa. Vi har med andre ord ikke noe å være glade for dessverre. Norge kan ikke redde verden, bare gjøre den verre for de som bor i Norge.
---
Editors Comments: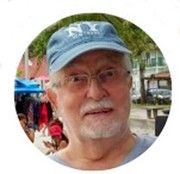 *Follow the WEF trail to Switzerland to discover the Khazarian Mafia hiding behind Klaus Schwab and his cohorts. The US and its people have nothing to do with the disasters caused to the ordinary people of the Earth.
It is the Khazarian Mob that is presently using Ukraine as a battlefield to destroy both the US as well as the world's economy and human subsistence. The participants get temporary awards but they must remember: The Devil shows no gratitude. When your usefulness is over you will be cast into the abyss as a traitor!
The Khazarian Mob has once again constructed an intricate web, whose aim is to destroy the world's economy by setting people up against each other, blocking each other's supply chains, and leaving just death and ruins. As a consequence, the world is now facing life-threatening price rises of both electricity and gas.
What everybody must be aware of is that this is not a war to prevent Putin from occupying Ukraine, but an attempt by the evil Khazarian Jews/WEF/NATO to control yet another country in their growing New World Order. They are simply using Ukraine as a battlefield. Their plan is to destroy totally the world's economy and turn the population into slaves.
Like the Freemasons, they have also life-threatening rules in their membership, one being REVENGE, 10 times harder than was ever perpetrated on them.
Russia in particular, in the past, has expelled the Khazars several times. I have 20 detailed articles in book format on the Khazarian Jews if anybody is interested in further information.
Putin, and earlier also Trump, are the ONLY Presidents who have enough guts to see what they are attempting to do to the world population and have sufficient courage to do something about it.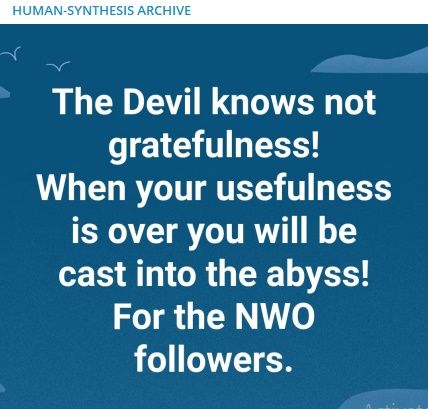 HUMAN SYNTHESIS
---
COPYRIGHTS
Copy & Paste the link above for Yandex translation to Norwegian.
WHO and WHAT is behind it all? : >
The bottom line is for the people to regain their original, moral principles, which have intentionally been watered out over the past generations by our press, TV, and other media owned by the Illuminati/Bilderberger Group, corrupting our morals by making misbehavior acceptable to our society. Only in this way shall we conquer this oncoming wave of evil.
All articles contained in Human-Synthesis are freely available and collected from the Internet. The interpretation of the contents is left to the readers and does not necessarily represent the views of the Administrator. Disclaimer: The contents of this article are the sole responsibility of the author(s). Human-Synthesis will not be responsible for any inaccurate or incorrect statement in this article. Human-Synthesis grants permission to cross-post original Human-Synthesis articles on community internet sites as long as the text & title are not modified.
HUMAN SYNTHESIS