Liz Truss Officially Becomes New UK Prime Minister.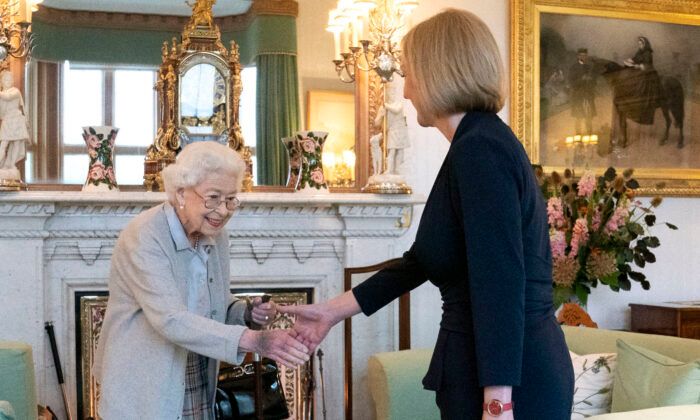 The Epoch Times - By Alexander Zhang September 6, 2022
Liz Truss has officially become the new prime minister of the UK after meeting Queen Elizabeth at Balmoral Castle in Scotland.
She has become the UK's third female prime minister, and the 15th premier of the Queen's 70 years on the throne.
In a statement, Buckingham Palace said: "The Queen received in audience The Right Honourable Elizabeth Truss MP today and requested her to form a new administration. Ms. Truss accepted Her Majesty's offer and kissed hands upon her appointment as Prime Minister and First Lord of the Treasury."
Earlier, Boris Johnson also had an audience with the monarch to tender his resignation.
Johnson and Truss had to travel to Balmoral rather than Buckingham Palace in London for the royal audience, in a break from tradition, because the Queen has been suffering from ongoing mobility issues.
Mounting Challenges
Truss, who served as foreign secretary in the Boris Johnson administration, became the leader of the Conservative Party on Sept. 5, after defeating her rival, former Chancellor Rishi Sunak, in a bruising leadership campaign.
Following the official appointment as prime minister, she will travel back to London and address the nation from Downing Street in the afternoon.
The new prime minister is facing mounting challenges, with rising energy bills, train strikes, and both a winter crisis in hospitals and a recession looming, not to mention the ongoing conflict in Ukraine.
Her first major policy priority will be delivering a package of support for households struggling with energy bills which are set to soar even higher next month.
'Most Fervent Support'
Earlier, Johnson used his farewell speech in Downing Street to call on the Conservative Party to unite behind his successor.
Johnson said he will be offering Truss's administration "nothing but the most fervent support."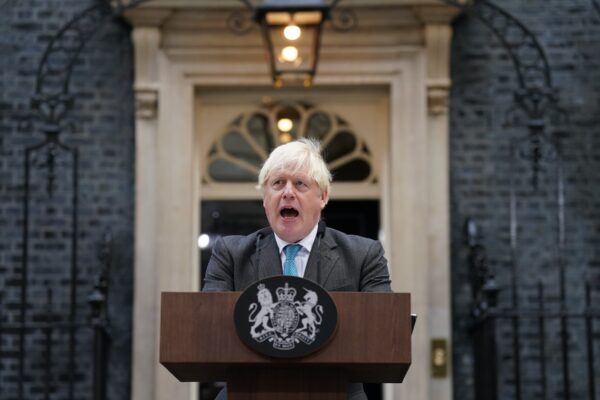 He said: "What I say to my fellow Conservatives—it's time for politics to be over, folks. It's time for us all to get behind Liz Truss and her team and her program and deliver for the people of this country."
He added that if his family dog Dilyn and the Downing Street cat Larry "can put behind them their occasional difficulties, then so can the Conservative Party."
Johnson expressed his confidence in the new government's ability to deal with the challenges, especially the cost-of-living crisis, saying the UK has the "economic strength to give people the cash they need."
"I know that Liz Truss and this compassionate Conservative government will do everything we can to get people through this crisis and this country will endure it and we will win," he said.
PA Media contributed to this report.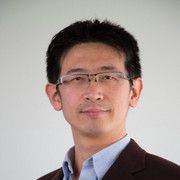 Alexander Zhang
---
The Epoch Times - Cris Summers 05 Sep. 2022
Liz Truss Became New UK Prime Minister, Taking Over From Boris Johnson
Foreign secretary beats former Chancellor Rishi Sunak in Conservative Party vote. The UK's Foreign Secretary Liz Truss is to be the next prime minister after she won the Conservative leadership contest, defeating former Chancellor of the Exchequer Rishi Sunak by a margin of more than 20,000 votes.
She will replace current Prime Minister Boris Johnson, who resigned on July 7 after more than 50 government ministers resigned, saying they had lost confidence in him as a leader. It followed Johnson admitting it was a "mistake" to keep Chris Pincher on as a government whip despite sexual misconduct allegations against him.
Sunak was one of the first to resign, along with Health Secretary Sajid Javid, but Truss remained loyal to Johnson until the end.
Truss pipped trade minister Penny Mordaunt in the final round of MPs' voting in July to make it through to face Sunak, but she proved more popular in 12 regional hustings than the former finance minister among the 172,000 grassroots Conservative Party members.
Voting closed on Friday and Sir Graham Brady, chairman of the 1922 Committee of Conservative backbench MPs, announced the result on Monday.
Truss won 81,326 votes, compared to 60,399 for Sunak.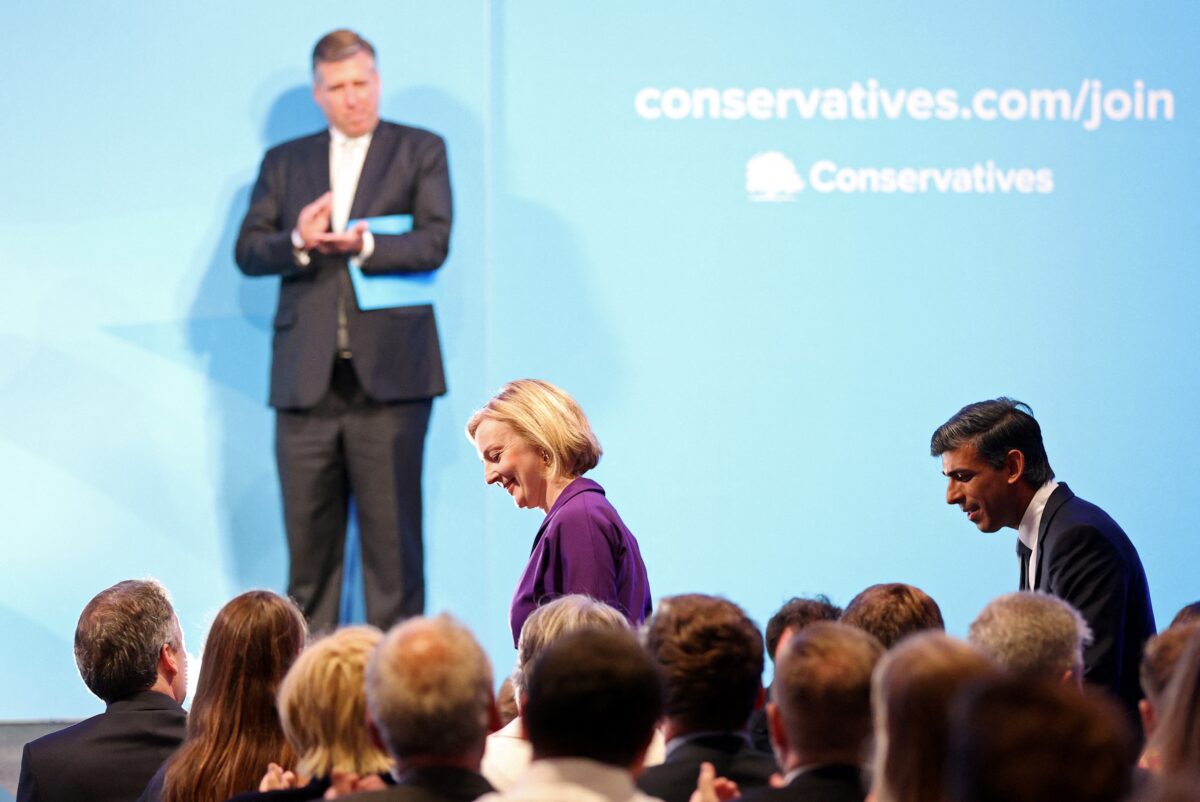 The Co-chairman of the Conservative Party, Andrew Stephenson, praised Johnson who, he said, had "time and again risen to the challenge" from issues such as the COVID-19 pandemic and the war in Ukraine.
In a speech immediately after the result was announced, Truss paid tribute to Sunak and Johnson, who she said were "admired from Kyiv to Carlisle."
She said the Tory party's values of "freedom, low taxes, and personal responsibility" resonated with the British people.
Truss Promises Bold Plan to Cut Taxes and Grow the Economy
Truss said: "I will deliver a bold plan to cut taxes and grow the economy and I will deliver on energy bills."
She also promised to deliver a "great victory" to the Conservative Party at the next election.
Sunak wrote on Twitter following the announcement: "I've said throughout that the Conservatives are one family. It's right we now unite behind the new PM, Liz Truss, as she steers the country through difficult times."
Usually the outgoing and incoming prime ministers go to Buckingham Palace to talk to the Queen, who is the head of state, but in a break from tradition, they are expected to travel to Balmoral in Scotland on Tuesday to meet the monarch.
Scotland's First Minister, Nicola Sturgeon, wrote on Twitter: "Congratulations to Liz Truss. Our political differences are deep, but I will seek to build a good working relationship with her as I did with last 3 PMs. She must now freeze energy bills for people & businesses, deliver more cash support, and increase funding for public services."
Truss is understood to have largely finalized her new Cabinet and is expected to announce her new-look government on Tuesday evening.
It is unclear if Sunak, who was highly critical of Truss during the leadership contest, will be offered a job in the Cabinet.
But one of Sunak's supporters, former chief whip Mark Harper, urged her to unite the party by picking people from different wings of the party.
Harper told Sky News: "If you've got a very broadly-based cabinet—so, accounting for people, not just people who have supported the winner—then that's most likely to have a unified and cohesive parliamentary party."
The Daily Express suggested Truss might call a general election in October 2023, on the basis that the economic outlook will be worse by the time she is obliged to call it in December 2024.
In 2007, after becoming prime minister, Gordon Brown considered a snap election but decided against it and lost the general election two years later, after Britain was hit by a global financial crisis, while Theresa May opted for an election in 2017, a year after coming to power, but ended up losing her parliamentary majority.
Matthew Lesh, the head of public policy at the Institute for Economic Affairs, said last month that whoever won the leadership contest would have an "uphill challenge" to defeat Labour at the next election, considering the economic situation.
The priority for Truss will be tackling Britain's cost-of-living crisis and especially soaring energy bills.
Last week the regulator Ofgem said British households can expect their average energy bills to rise by 80 percent in October.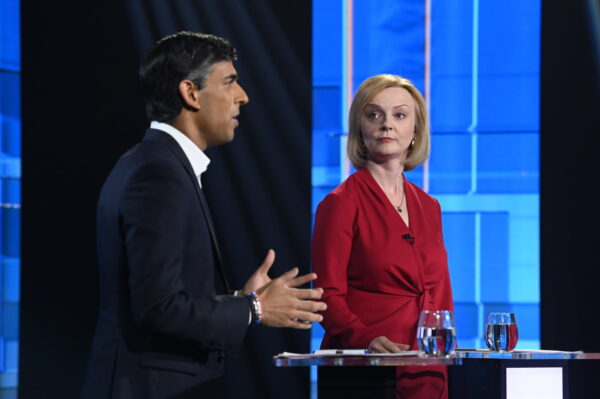 Truss Under Pressure Over Energy Bills
Truss made tax cuts her main priority during her leadership campaign but she is coming under intense political pressure to offer consumers help with their energy bills.
On Aug. 15 the leader of the opposition Labour Party, Sir Keir Starmer, said he would freeze energy bills if he became prime minister and said he would fund it by a windfall tax on oil and gas companies.
Asked on Sunday by the BBC's Laura Kuenssberg what she planned to do on energy bills, Truss said: "Before you have been elected as prime minister, you don't have all the wherewithal to get the things done. This is why it will take a week to sort out the precise plans and make sure we are able to announce them. That is why I cannot go into details at this stage. It would be wrong."
But she said she would announce a plan within a week of becoming prime minister.
Another matter in the prime minister's in-tray is relations with the EU following Britain's decision to introduce legislation overriding key parts of the Northern Ireland Protocol.
In July the EU launched legal action against Britain over the move.
The Republic of Ireland's foreign affairs minister has said he hopes "the direction of travel" will change under Truss.
Simon Coveney told RTE he believes Truss is a "talented, very energetic politician" but he said, "Whether the strident way in which she has brought forward the Northern Ireland Protocol legislation in the UK, which, of course, has created a lot of tension and undermined trust, whether that will continue to be her strategy as prime minister or not."
Stepan Stepanenko, a research fellow at the Henry Jackson Society told The Epoch Times in August that British universities and businesses would lose out unless Truss could resolve the row with the EU over the £80 billion Horizon Europe academic funding program.
PA Media contributed to this report.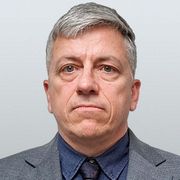 Chris Summers is a UK-based journalist covering a wide range of national stories, with a particular interest in crime, policing, and the law.
---
Editors Comments: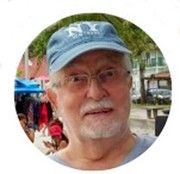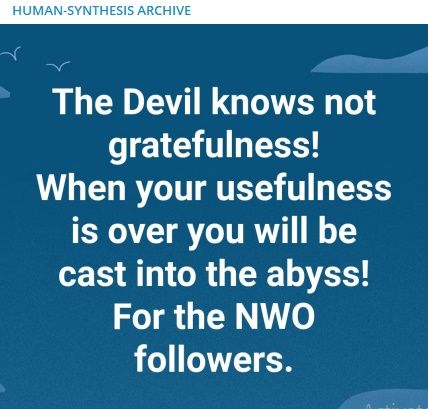 HUMAN SYNTHESIS
---
COPYRIGHTS
Copy & Paste the link above for Yandex translation to Norwegian.
WHO and WHAT is behind it all? : >
The bottom line is for the people to regain their original, moral principles, which have intentionally been watered out over the past generations by our press, TV, and other media owned by the Illuminati/Bilderberger Group, corrupting our morals by making misbehavior acceptable to our society. Only in this way shall we conquer this oncoming wave of evil.
All articles contained in Human-Synthesis are freely available and collected from the Internet. The interpretation of the contents is left to the readers and does not necessarily represent the views of the Administrator. Disclaimer: The contents of this article are the sole responsibility of the author(s). Human-Synthesis will not be responsible for any inaccurate or incorrect statement in this article. Human-Synthesis grants permission to cross-post original Human-Synthesis articles on community internet sites as long as the text & title are not modified.
HUMAN SYNTHESIS