The Khazarian criminals, both Governmental and Corporate, will not escape the jaws of Karma.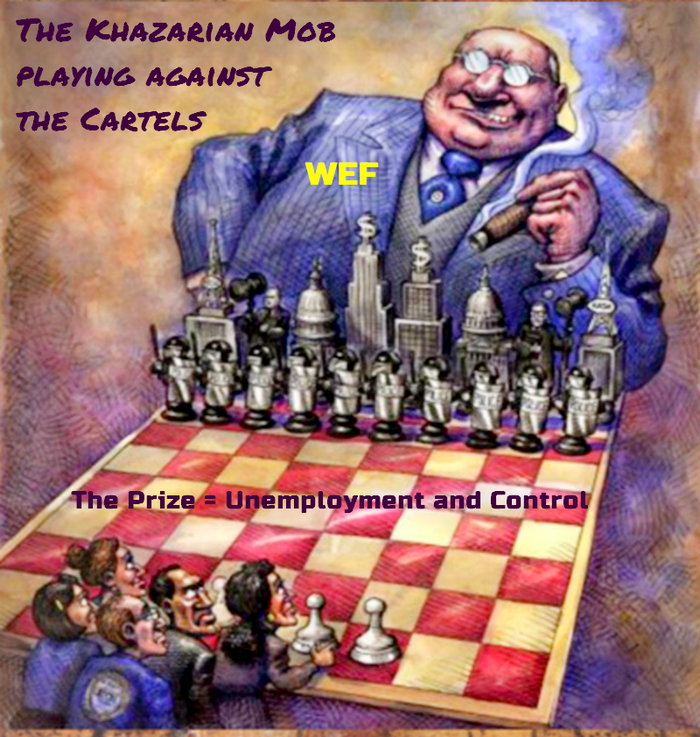 Posted on August 21, 2022, by State of the Nation
The Meaning of Incredible
by Jim Kunstler
We're witnessing the destruction of every institution in the land and nobody knows how to stop it….
The CDC seems to think nobody will notice its crimes, and the crimes of its sister agencies, FDA, NIAID, NIH (and the White House Task Force) if it strolls jauntily into the fall season whistling a happy tune: Never mind Covid anymore, la la la…. Did I say crimes? Yes, I did. As in gross violations of the law and the basic social contract.
They lied about their roles in the nefarious origins of SARS CoV-2. They conjured up — already had to wait, actually — dangerous genetic treatments masquerading as "vaccines" and then they faked the safety trials to rush them into use. They denied people proper, effective treatments with inexpensive drugs and killed them with ventilators and Remdesivir — solely to maintain a fraudulent emergency use authorization (EUA) that shielded "vaccine" companies from lawsuits.
Once the "vaccines' were widely distributed — and forced upon many people with mandates — they confabulated and hid information about adverse reactions and deaths. They destroyed countless small businesses, livelihoods, and households, and hindered children's development with lockdowns. And they used both social and news media to censor their critics in direct violation of the first amendment. That's all.
Oh, one more thing: they destroyed modern medicine. They will probably assist in the destruction of law, too, because the legal system will never be able to handle the volume of lawsuits against all parties involved in the Covid "vaccine" mass slaughter — including the corporations that forced their employees to get vaxxed and the pharma companies themselves, who will lose their EUA protections once their fraud is proven. And they will hasten the death of an already ailing financial system that can't bear the wealth transfers implied in the foregoing (on top of the worst debt crisis in human history).
Do you think I exaggerate? We're sailing into the flu season with millions of people whose immune systems are wrecked by multiple shots of mRNA novelty drugs. They are also susceptible to many viruses and bacteria which normally lurk in everybody's bodily ecosystem but would be controlled by otherwise healthy immune systems.
Likewise, their hacked immune systems are no longer able to suppress cancers — many forms of which are already way up above normal statistical levels. Not to mention the damage is done to cardiovascular systems by spike proteins, which linger in human bodies for more than a year after "vaccine" shots, as well as neurological and brain damage.
Former Wall Street analyst Edward Dowd said yesterday (Aug 18) that a Society of Actuaries report just made public shows that a 20 percent uptick in excess deaths among working-age people, which began with vax mandates in the fall of 2021, continued into the second quarter of 2022.  Actuaries are the people who compile and analyze statistics for insurance companies.
So, all week the CDC has been walking back one "guidance" after another. No more compulsory testing, no more contact-tracing, no more social distancing, no more treating the unvaxxed differently than the vaxxed (though the "Joe Biden" regime still won't allow unvaxxed travelers into the USA), no more vax mandates (except, apparently, the US military). Oh, and they've conceded that their "vaccines" do not remain in the deltoid muscle, but actually leak all over the body.
Note: whatever else the public health agencies are saying or doing right now, they are still promoting the mRNA vaccines, and lying about their safety and effectiveness — because if they told the truth, they would be completely discredited and surely subject to criminal prosecution. And they are still suppressing cheap and effective treatment protocols while promoting Remdesivir and the useless (plus expensive) Paxlovid.
The CDC capped the week's walk-back campaign by announcing a major overhaul of how the agency works. (The FDA and other public health entities made no such promises.) CDC Director Rochelle Walensky, fronting for other little-known federal  bigwigs actually called into clean-up after her, made the hilarious statement: "I look forward to working with the incredible people at CDC and our partners to realize the agency's fullest potential to benefit the health and well-being of all Americans." What a dim bulb. Does she know the definition of the word incredible? (Here it is: impossible to believe.)
Of course, the more sobering picture is that virtually all American institutions are now incredible, impossible to believe, starting from the top: "Joe Biden" as president. The executive branch of the government is being run by Barack Obama and a claque around him and is being run into the ground either on purpose or out of astounding incompetence. Attorney General Merrick Garland flamboyantly disgraces the very idea of justice with Stalinesque political prosecutions.
FBI Director Christopher Wray flouts every attempt to extract the truth about his agency's operations, and at least half the country believes he's turned it into a secret police operation like the Gestapo. The college presidents and deans have dishonored the idea of truth-seeking with their cowardly submission to Jacobin-Marxist maniacs and their program of anti-knowledge. And who in America really trusts his doctor? (Not me. Mine is the "chief medical officer" of my network and he's still pushing "vaccines.")
We allowed this to happen. We tolerated this exorbitant abuse by runaway authorities-gone-criminal. We let them get away with their bullshit about "defending our democracy" when they are actively and visibly destroying it. Serious people must be seriously asking themselves: what will it take to stop them now?
---
SOTN Editor's Note: The title of the above article could easily have been: Scathing Citizen's Indictment of Countless
Covid Criminal Co-Conspirators The Jaws
---
https://kunstler.com/clusterfuck-nation/the-meaning-of-incredible/
This entry was posted in Uncategorized.
---
Editors Comments: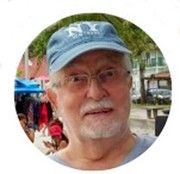 *Follow the WEF trail to Switzerland to discover the Khazarian Mafia hiding behind Klaus Schwab and his cohorts. The US and its people have nothing to do with the disasters caused to the ordinary people of the Earth.
The Khazarians have once again constructed an intricate web, whose aim is to destroy the world's economy by setting people up against each other, blocking each other's supply chains, and leaving just death and ruins.
What everybody must be aware of is that this is not a war to prevent Putin from occupying Ukraine, but an attempt by the evil Khazarian Jews/WEF/NATO to control yet another country in their growing New World Order. They are simply using Ukraine as a battlefield. Their plan is to destroy totally the world's economy and turn the population into slaves.
Like the Freemasons, they have also life-threatening rules in their membership, one being REVENGE, 10 times harder than was ever perpetrated on them.
Russia in particular, in the past, has expelled the Khazars several times. I have all of 7 detailed articles in book format on the Khazarian Jews if anybody is interested in further information.
Putin, and earlier also Trump, are the ONLY Presidents who have enough guts to see what they are attempting to do to the world population and have sufficient courage to do something about it.
HUMAN SYNTHESIS
---
COPYRIGHTS
Copy & Paste the link above for Yandex translation to Norwegian.
WHO and WHAT is behind it all? : >
The bottom line is for the people to regain their original, moral principles, which have intentionally been watered out over the past generations by our press, TV, and other media owned by the Illuminati/Bilderberger Group, corrupting our morals by making misbehavior acceptable to our society. Only in this way shall we conquer this oncoming wave of evil.
All articles contained in Human-Synthesis are freely available and collected from the Internet. The interpretation of the contents is left to the readers and does not necessarily represent the views of the Administrator. Disclaimer: The contents of this article are the sole responsibility of the author(s). Human-Synthesis will not be responsible for any inaccurate or incorrect statement in this article. Human-Synthesis grants permission to cross-post original Human-Synthesis articles on community internet sites as long as the text & title are not modified.
HUMAN SYNTHESIS