Trump Calls FBI Raid 'Another Form of Election Cheating'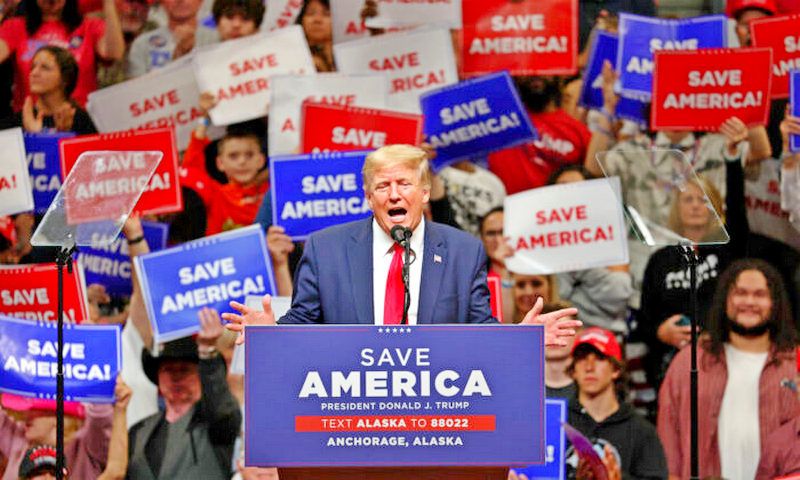 The Epoch Times - By Frank Fang August 14, 2022
Former President Donald Trump said the FBI raid on his Mar-a-Lago home in Florida was politically motivated, and that the Democrats had been known for using the Department of Justice to sling mud at Republicans.
"The RAID was Politics, the Midterm Elections, and 2024. It's another form of Election CHEATING—That's all the Radical Left Democrats know what to do. They use the FBI & DOJ to try and dirty up their opponents, but the people of our Country are wise to them like never before. Be careful what you wish for!" Trump wrote in a statement on his Truth Social platform on Aug. 13.
FBI agents seized about 20 boxes of items during a raid of Trump's resort on Aug. 8, along with documents marked as confidential, classified, and top secret, according to a warrant and a property receipt unsealed by Judge Bruce Reinhart on Aug. 12. However, Trump has said that the documents were "all declassified."
The warrant said the FBI was investigating the former president for possible violation of three different laws, including one that prohibits gathering, transmitting, or losing information related to national defense under the Espionage Act.
The FBI raid has significantly boosted voter enthusiasm. According to a survey released by the Convention of States Action and The Trafalgar Group, 83.3 percent of Republicans, 71.7 percent of Independents, and 55.2 percent of Democrats said the raid increased their motivation to vote in November.
Among Independent voters, the survey found that 53.9 percent said they believe "Trump's political enemies" were behind the raid, with 35.3 percent believing it was the "impartial justice system," and 10.8 percent saying they were not sure.
The poll was conducted for two days ending on Aug. 10 during which 1,095 respondents were polled.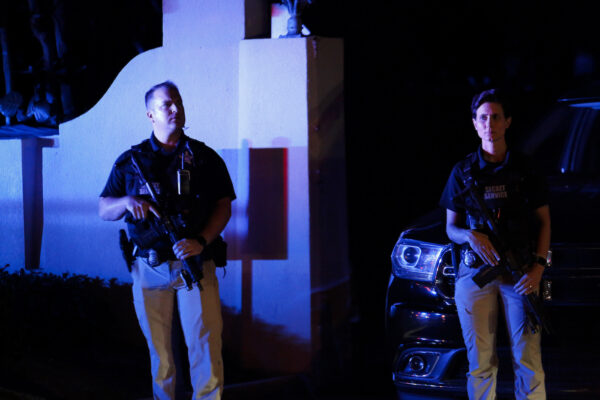 Trump has not made a public announcement about running for president in 2024. However, during a speech at a rally in Prescott Valley, Arizona on July 22, he hinted at a possible 2024 run when he said "We may have to do it again." In July, he told New York Magazine that he has made up his mind about whether to run in 2024 but the "big decision" is when to make the announcement.
Some GOP lawmakers have also suggested the FBI raid was an effort by Democrats to stop Trump from another bid for the presidency.
"This is a political hit job, designed to stop President Trump from seeking the White House in 2024," Rep. Clay Higgins (R-La.) wrote on Twitter on Aug. 9. "It will not stand. We are demanding immediate oversight hearings in Congress."
"The FBI engaged in partisan politics by raiding President Trump to try and damage the America First movement ahead of the 2022 midterms and to try and harm President Trump's chances of defeating their preferred Democrat candidate in 2024," Rep. Mary Miller (R-Ill.) wrote on Twitter on Aug. 9.
FBI Raided Trump to Keep Him Out of Office: Marjorie Taylor GreeneDemocrats, FBI Colluding to Destroy Trump, Rep. Nehls Says
In separate posts on Saturday, Trump criticized the FBI for being "corrupt" and how the agency went about its search of his home.
The FBI has "a long and unrelenting history of being corrupt," Trump wrote. "In the modern era, nothing has changed except that it has gotten far worse. … They spied on my campaign, pushed the FAKE Dossier, and illegally used the FISA [Foreign Intelligence Surveillance Act] Court."
"NOW THEY RAID MY HOME, ban my lawyers, and, without any witnesses allowed, break the lock that they asked us to install on the storage area that we showed them early on, which held papers that they could have had months ago for the asking," Trump added.
"The whole World was watching as the FBI rummaged through the house, including the former First Lady's closets (and clothing!), alone and unchecked," Trump continued. "They even demanded that the security cameras be turned off (we refused), but there was no way of knowing if what they took was legitimate, or was there a 'plant?' This was, after all, the FBI!"
---
Rep. Perry: Biden's DOJ Is Distracting Americans From CCP Influence in the US
The Epoch Times - By Frank Fang August 16, 2022
Rep. Scott Perry (R-Pa.) said recent FBI actions against former President Donald Trump and himself spoke volumes about what the Biden administration was actually doing—creating a "distraction" so that Americans wouldn't focus on the Chinese communist regime's influence in the United States.
"I expect that the president will capitulate to the Communist Party of China. It should be pretty apparent to anybody that's been alive for the past five years that the Biden family is completely compromised by the Communist Party of China," Perry told Fox News on Aug. 14, when asked about his thoughts on an unconfirmed scheduled meeting between President Joe Biden and Chinese leader Xi Jinping in November.
The Biden family allegedly pocketed $31 million from Chinese businessmen with close ties to the highest levels of Chinese intelligence, according to Peter Schweizer's book "Red-Handed: How American Elites Get Rich Helping China Win," published in January. Two months later, two Republican senators presented bank records on the Senate floor, with one record showing a $1 million payment from CEFC China Energy, a now-defunct company, to Hunter Biden.
Biden has not met Xi in person since taking office in 2021, but the two leaders have spoken on the phone five times, with the most recent call taking place on July 28.
"It's been a gift for a very long time, and instead of going after the Communist Party of China, they're happy to change the text words of Jim Jordan that were on his phone," Perry continued. "So that's all a distraction to keep the American people from focusing on what really is actionable intelligence and actual evidence like you said in plain sight that the DOJ should be pursuing right now."
The Epoch Times has reached out to the White House for comment.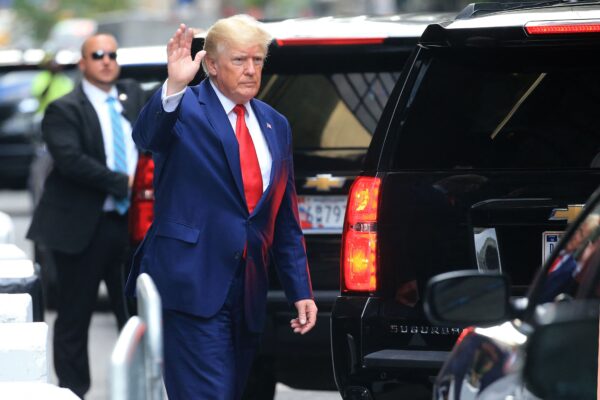 The FBI seized about 20 boxes of items during a raid of Trump's Mar-a-Lago home on Aug. 8, along with documents marked as confidential, classified, and top secret, according to a warrant and a property receipt unsealed by Judge Bruce Reinhart on Aug. 12. However, Trump has said that the documents were "all declassified."
The raid has sparked an outcry among Republicans, with some pointing to Hunter Biden, who is under federal investigation for tax affairs. The FBI allegedly labeled "derogatory information" on the first son as disinformation in 2020, and the bureau has also been accused of "intentionally undermining" a GOP congressional probe.
"The FBI has done virtually nothing with the Hunter Biden computer for years, allowed Hillary Clinton to skate when she violated numerous laws, and haven't pursued Jeffrey Epstein's associates," Rep. Andy Biggs (R-Ariz.) wrote on Twitter on Aug. 11. "The Trump raid is an abuse of power against an important political opponent."
"Tonight's raid of President Trump's home by the FBI is a new low for the Swamp," state Rep. Russell Fry, the GOP nominee for South Carolina's 7th Congressional District race in November, wrote on Twitter. "Democrats are weaponizing the federal bureaucracy against Republicans, while Hunter Biden and others get a free pass."
Cellphone
One day after raiding Trump's resort, three FBI agents seized Perry's cellphone, while he was traveling with his family, including his in-laws and two young children. According to Perry, the FBI wanted his phone for imaging before returning it a few days later.
Perry, a Trump ally, criticized the FBI for abusing its power with the intention to destroy him politically.
"We have always supported law enforcement. I always have. We have revered the FBI, but this is an abuse of power. Look, they are using these tactics to intimidate people, coerce people," Perry said.
He said he is different from "people that BleachBit their phones and hit them with hammers," a reference to Hillary Clinton and her email scandal.
"People that keep the same phone a year and a half after the election aren't worried about what's on their phone, and so that's me, but apparently they want to destroy me politically," Perry continued. "As I said, anybody that doesn't bend the knee, that isn't intimidated, that isn't parroting the narrative, is now subject to these kinds of Third-World banana republic tactics."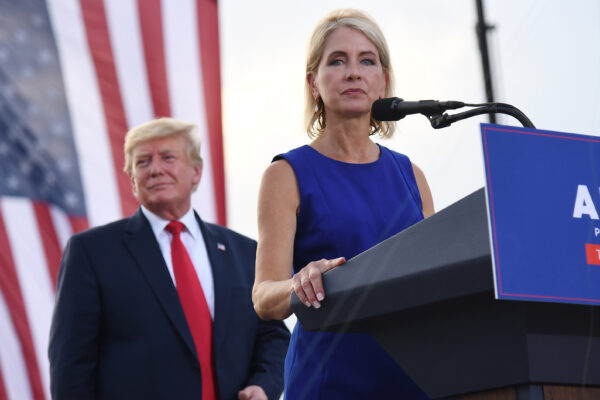 Several GOP lawmakers took to Twitter to denounce the FBI over its decision to seize Perry's phone.
"The FBI is attempting to silence Rep. Scott Perry from criticizing the Biden Administration through Constitutionally protected 'Speech and Debate,'" Rep. Mary Miller (R-Ill.) wrote.
Miller added, "Scott Perry is a retired General who loves our country and is not easily intimidated!"
Perry, who is currently the chairman of the House Freedom Caucus, spent nearly 40 years in the U.S. military before retiring as a brigadier general in the Pennsylvania Army National Guard in March 2019.
Perry also commented on the future of America, given that the Internal Revenue Service would soon have new funding to allegedly hire up to 87,000 new agents, once Biden signed into law the Inflation Reduction Act, which has been passed by both chambers of Congress.
"Tyranny is going to come right into everyone's living room very, very shortly," Perry said.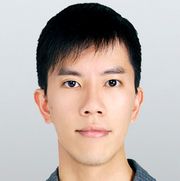 Frank Fang is a Taiwan-based journalist. He covers US, China, and Taiwan news. He holds a master's degree in materials science from Tsinghua University in Taiwan.
---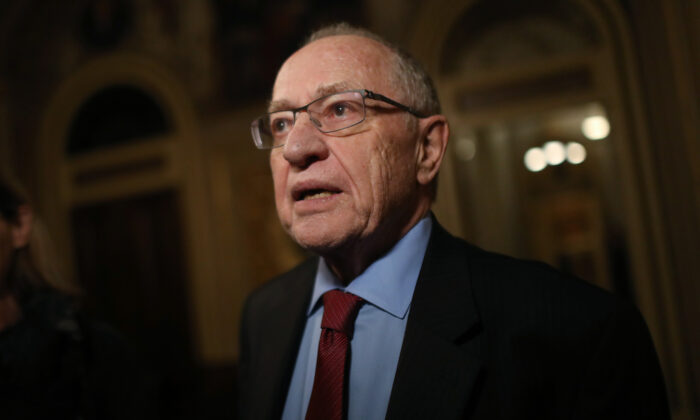 Attorney and law professor Alan Dershowitz is seen in Washington on Jan. 29, 2020. (Mario Tama/Getty Images)
Alan Dershowitz: Arresting or Convicting Trump Won't Keep Him Out of 2024 Race
The Epoch Times - By Jack Phillips August 16, 2022
Former President Donald Trump will likely not be arrested on charges stemming from the FBI's raid last week, according to a former Harvard Law School professor.
"Yes, it's possible [but] I don't think it's going to happen," Alan Dershowitz told Newsmax on Tuesday about whether Trump would be arrested. People who believe that prosecution and an indictment would keep Trump away from the 2024 campaign are "dead wrong," he remarked.
"He can run for president even if he's indicted, convicted, and wearing striped shirts, prison garb," he added to the channel. "The Constitution provides only four bases for disqualification for president, and being convicted of a crime is not one of them. Congress can't change the criteria that are in the Constitution for the election of the president."
Echoing statements made by Trump and some Republicans, Dershowitz said the affidavit used to justify the FBI raid at Mar-a-Lago should be released.
"You can redact the names of agents, you can redact sources and methods, but what we want to know is what the basis of probable cause that they have," he said.
A U.S. magistrate judge in the case, Bruce Reinhart, ordered the unsealing of a warrant and property receipt. The warrant shows Trump is under federal investigation for possibly several U.S. Code violations, while the receipt shows agents found allegedly classified and top secret material at Trump's home.
Affidavit
Reinhart scheduled a Thursday hearing on whether the affidavit and other materials related to the case should be released.
Lawyers for the Department of Justice on Monday argued that releasing the affidavit would damage the agency's investigation and argued that unsealing a version with redactions "would not serve any public interest." Several media outlets, watchdogs, and other entities have filed motions to release the affidavit.
"Disclosure of the government's affidavit at this stage would also likely chill future cooperation by witnesses whose assistance may be sought as this investigation progresses, as well as in other high-profile investigations," the Justice Department wrote. "The fact that this investigation implicates highly classified materials further underscores the need to protect the integrity of the investigation and exacerbates the potential harm if the information is disclosed to the public prematurely or improperly."
The former president on Monday said that FBI agents took three passports from him before a spokesperson confirmed that a Department of Justice official said they were returned. Hours later, he called for the Justice Department to release the affidavit, which would provide insight into why the Department of Justice believes it is justified in trying to obtain the search warrant.
"There is no way to justify the unannounced RAID of Mar-a-Lago, the home of the 45th President of the United States … in the interest of TRANSPARENCY, I call for the immediate release of the completely Unredacted Affidavit pertaining to this horrible and shocking BREAK-IN.
Also, the Judge on this case should recuse!" Trump wrote on Truth Social.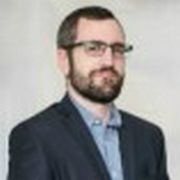 Jack Phillips is a breaking news reporter at The Epoch Times based in New York.
EDITORS COMMENTS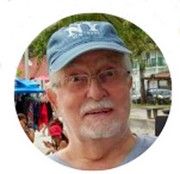 Politics and the Department of Justice should always be stringently separated.  Politicians must never be permitted to pass and sign new Laws, and the DOJ must never be allowed to pass new political proposals and must always remain neutral.
HUMAN SYNTHESIS
---
COPYRIGHTS
Copy & Paste the link above for Yandex translation to Norwegian.
WHO and WHAT is behind it all? : >
The bottom line is for the people to regain their original, moral principles, which have intentionally been watered out over the past generations by our press, TV, and other media owned by the Illuminati/Bilderberger Group, corrupting our morals by making misbehavior acceptable to our society. Only in this way shall we conquer this oncoming wave of evil.
All articles contained in Human-Synthesis are freely available and collected from the Internet. The interpretation of the contents is left to the readers and does not necessarily represent the views of the Administrator. Disclaimer: The contents of this article are the sole responsibility of the author(s). Human-Synthesis will not be responsible for any inaccurate or incorrect statement in this article. Human-Synthesis grants permission to cross-post original Human-Synthesis articles on community internet sites as long as the text & title are not modified.
HUMAN SYNTHESIS