Poll shows 15 percent got new medical conditions after vaxx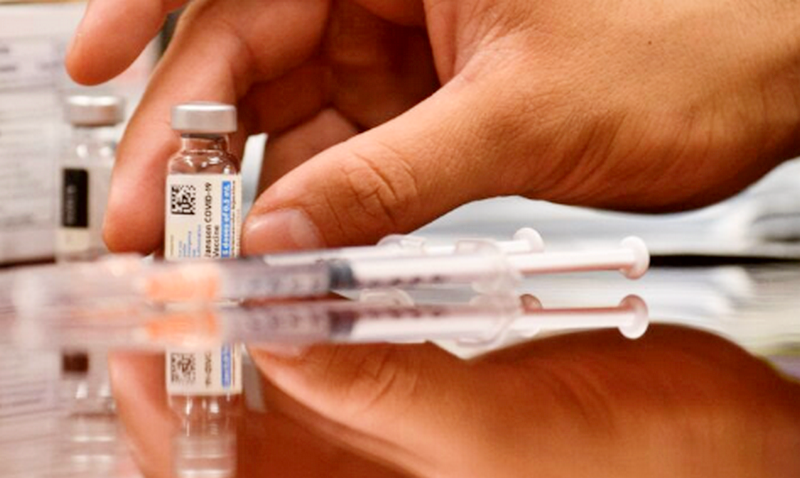 The Epoch Times - By Enrico Trigoso Aug. 8, 2022
Ten percent of Americans who received the COVID-19 vaccine regret having done so, according to a recent poll.
In addition, 15 percent of the 1,038 adults that took the survey said that they have been diagnosed with a new condition by a medical practitioner, weeks or months after taking the vaccine.
Children's Health Defense (CHD) commissioned the poll two years after the inception of Operation Warp Speed in order to find out about people's position on the COVID vaccines and their health.
The poll, conducted by Zogby Analytics, states that the margin of error is +/- 3.1 percentage points.
"The fact that the Centers for Disease Control and Prevention (CDC) reports more than 232 million Americans ages 18–65 have taken at least one dose of the COVID-19 vaccine, and 15 percent of those surveyed report a newly diagnosed condition is concerning and needs further study," said Laura Bono, CHD's executive director.
"The mRNA vaccine technology is new and clinical trials naturally have no long-term data. CHD believes this survey points to the need for further study."
Sixty-seven percent of the respondents got one or more shots, while the rest were unvaccinated.
Among those who took the COVID vaccines, 6 percent took one dose, while the rest took 2–4 shots.
Of the newly diagnosed medical conditions, the most common ones were blood clots (21 percent), heart attack (19 percent), liver damage (18 percent), leg and lung clots (17 percent), and stroke (15 percent).
Sixty-seven percent of participants said that getting the vaccine was a good decision, while 24 percent were neutral.
Another poll conducted at the same time surveyed 829 American adults ages 18–49, and the results show that 22 percent of them reported a new condition within weeks or months after getting a COVID-19 vaccine.
The top conditions were autoimmune problems, blood clots, stroke/lung clots, liver damage/leg clots/heart attack, and disrupted menstrual cycle. Ten percent of these conditions were severe.
Fourteen percent of the participants regretted taking the vaccine, while 58 percent thought it was a good decision, and the rest were neutral.
Previous Reports
In May, a cardiologist told The Epoch Times that he has seen a spike in cases of heart inflammation. Although the media has given more attention to COVID vaccine blood clot issues, there have been many more cases of myocarditis, according to his observation.
Some doctors have also observed menstrual irregularities associated with the COVID-19 vaccines, something that Dr. Anthony Fauci, director of the National Institute of Allergy and Infectious Diseases, said is an issue that needs to be studied more.
Also in May, The Epoch Times reported that a pediatric cardiologist had to stop working and was punished by his board for not wanting to recommend a vaccine to a young patient who had contracted COVID previously.
A Food and Drug Administration (FDA) advisory panel on June 15 unanimously recommended the FDA give emergency authorization to the Moderna and Pfizer COVID-19 vaccines for children as young as 6 months of age.
The U.S. drug regulators on March 29 announced they had granted emergency authorization allowing a fourth dose of the jabs to be given to all Americans aged 50 and above.
---

Vaccination Without Parental Consent or Knowledge—Laura Sextro on California's Orwellian COVID Bills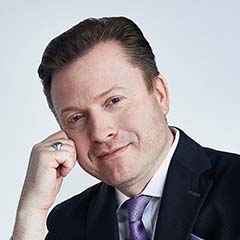 The Epoch Times - AMERICAN THOUGHT LEADERS
JAN JEKIELEK - 08 Aug 2022
"We have a bill that says children must be vaccinated in order to go to school. And if their parents don't want them to get vaccinated, then they'll just use a bill that says that [children] as young as 12 years old, they can consent to get the vaccine themselves."
Laura Sextro is the CEO and co-founder of the Unity Project, an umbrella group that brings together organizations across America that are fighting against the vaccine mandates for children and fighting for medical freedom and parental rights.
"One of the bills in California, which is AB 2098—and I think that this is probably the most egregious bill that we're seeing —states that any doctor that goes against the COVID narrative will lose their medical license," Sextro says.
---
Editors Comments: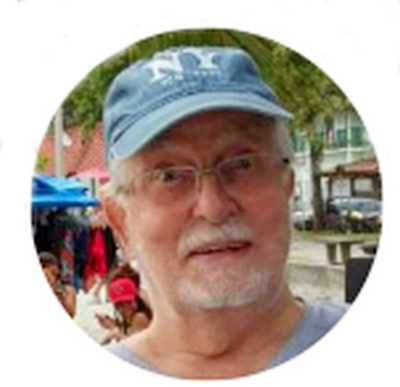 HUMAN SYNTHESIS
---
COPYRIGHTS
Copy & Paste the link above for Yandex translation to Norwegian.
WHO and WHAT is behind it all? : >
The bottom line is for the people to regain their original, moral principles, which have intentionally been watered out over the past generations by our press, TV, and other media owned by the Illuminati/Bilderberger Group, corrupting our morals by making misbehavior acceptable to our society. Only in this way shall we conquer this oncoming wave of evil.
All articles contained in Human-Synthesis are freely available and collected from the Internet. The interpretation of the contents is left to the readers and does not necessarily represent the views of the Administrator. Disclaimer: The contents of this article are the sole responsibility of the author(s). Human-Synthesis will not be responsible for any inaccurate or incorrect statement in this article. Human-Synthesis grants permission to cross-post original Human-Synthesis articles on community internet sites as long as the text & title are not modified.
HUMAN SYNTHESIS