Trump Files 'Notice Of Intent' To Sue CNN Over 'False Statements'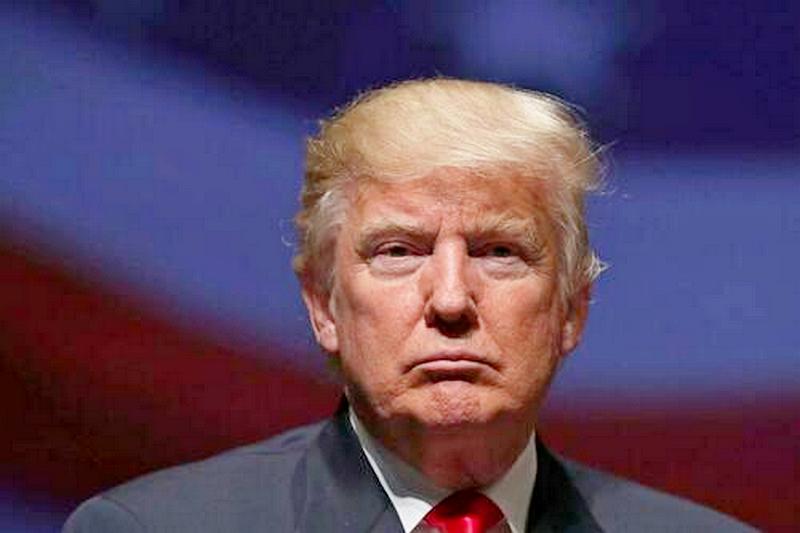 ZeroHedge - BY TYLER DURDEN - WEDNESDAY, JUL 27, 2022
Former President Donald Trump has filed a 'Notice of Intent' to sue CNN for "repeated defamatory statements."
In a recent filing through a Washington-based law firm, Ifrah Law, under Florida statute § 770.02, Trump seeks to force the network to "publish a full and fair correction, apology, or retraction" based on published pieces or broadcasts that he says made "false statements" about him.
"I hereby demand on behalf of President Donald Trump that CNN (1) immediately take down the false and defamatory publications, (2) immediately issue a full and fair retraction of the statements identified herein in as conspicuous a manner as they were originally published, and (3) immediately cease and desist from its continued use of 'Big Lie' and 'lying' when describing President Trump's subjective belief regarding the integrity of the 2020 election," reads the letter.
Failure to issue an apology will result in a lawsuit.
"Failure to publish such a correction, apology, or retraction will result in the filing of a lawsuit and damages being sought against you, CNN," reads the document, which was reported by the Daily Caller.
"I have notified CNN of my intent to file a lawsuit over their repeated defamatory statements against me," Trump said in a statement. "I will also be commencing actions against other media outlets who have defamed me and defrauded the public regarding the overwhelming evidence of fraud throughout the 2020 Election. I will never stop fighting for the truth and for the future of our Country!"
The notice accuses CNN of repeatedly airing claims that Trump was "illegitimately elected" in 2016, which went unchallenged. It then accuses the network of 'feeding a narrative' that repeatedly defamed Trump's character leading up to, and after, the 2020 election.
The document then stated that CNN inaccurately branded Trump as a "liar" and likened him to Adolf Hitler and communist leaders by labeling his election fraud claims as the "Big Lie." The network has coined the term "Big Lie" in relation to Trump more than 7,700 times since January 2021, the document said.

"In this instance, President Trump's comments are not lies: He subjectively believes that the results of the 2020 presidential election turned on fraudulent voting activity in several key states," the document said.

The document alleged that the network treats Trump unfairly in comparison to other public figures, including Democratic Georgia gubernatorial candidate Stacey Abrams, Jussie Smollett and Andrew McCabe. It then argued that the former president's questions about election integrity are legitimate, given that True the Vote reportedly found evidence of illegal, fraudulent votes in states such as Georgia and Arizona. -Daily Caller
Could this be a 2024 election strategy?
---
Editors Commentary:
*Follow the WEF trail to Switzerland to discover the Khazarian Mafia hiding behind Klaus Schwab and his cohorts. The US and its people have nothing to do with the disasters caused to the ordinary people of the Earth.
The Khazarians have once again constructed an intricate web, whose aim is to destroy the world's economy by setting people up against each other, blocking each other's supply chains, leaving just death and ruins.
What everybody must be aware of is that this is not a war to prevent Putin from occupying Ukraine, but an attempt by the evil Khazarian Jews/WEF/NATO to control yet another country in their growing New World Order. They are simply using Ukraine as a battlefield. Their plan is to destroy totally the world's economy and turn the population into slaves.
Like the Freemasons, they have also life-threatening rules in their membership, one being REVENGE, 10 times harder than was ever perpetrated on them.
Russia in particular, in the past, has expelled the Khazars several times. I have all of 7 detailed articles in book format on the Khazarian Jews if anybody is interested in further information.
Putin, and earlier also Trump, are the ONLY Presidents who have enough guts to see what they are attempting to do to the world population and have sufficient courage to do something about it.
HUMAN SYNTHESIS
---
COPYRIGHTS
Copy & Paste the link above for Yandex translation to Norwegian.
WHO and WHAT is behind it all? : >
The bottom line is for the people to regain their original, moral principles, which have intentionally been watered out over the past generations by our press, TV, and other media owned by the Illuminati/Bilderberger Group, corrupting our morals by making misbehavior acceptable to our society. Only in this way shall we conquer this oncoming wave of evil.
All articles contained in Human-Synthesis are freely available and collected from the Internet. The interpretation of the contents is left to the readers and does not necessarily represent the views of the Administrator. Disclaimer: The contents of this article are the sole responsibility of the author(s). Human-Synthesis will not be responsible for any inaccurate or incorrect statement in this article. Human-Synthesis grants permission to cross-post original Human-Synthesis articles on community internet sites as long as the text & title are not modified.
HUMAN SYNTHESIS