Trump Speaks at 5,000-Strong Young Conservatives Summit With Hint of Presidential Run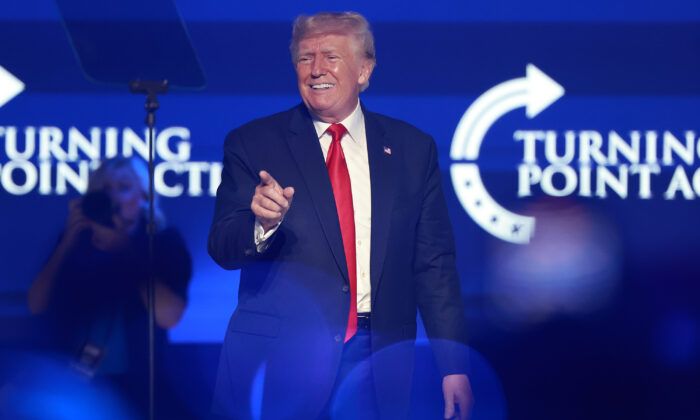 The Epoch Times - By Nanette Holt July 24, 2022
Former President Donald Trump didn't say he would try to reclaim the White House in 2024 when he addressed young conservatives in Tampa on July 23.
But he didn't say he wouldn't.
He dropped not-so-subtle hints during his hour-and-45-minute address to attendees of the Student Action Summit.
"I ran twice, and I won twice," he teased, as audience members jumped to their feet, shouted their support, and clapped.
"And now, we may just have to do it again," he beamed, as the crowd of 5,000 teens and 20-somethings chanted, "Take it back! Take it back! Take it back!"
Expected highlights of Trump's prepared remarks had been given to the media before he took the stage 90 minutes later than planned.
But he strayed far from the script, using only a fraction of it.
He railed about the policies of his successor, President Joe Biden, and he touted his administration's policies and accomplishments during his four-year term.
He even told stories that were, at times, uncharacteristically self-deprecating.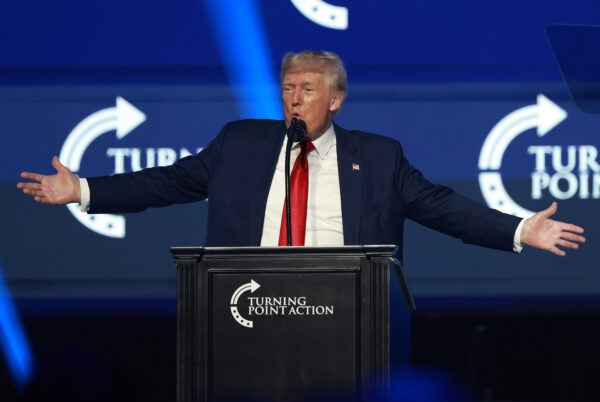 He joked about not having enough hair to have the military flat-top he'd admired on a commanding officer, and he jested that he'd wanted to receive the Congressional Medal of Honor for enduring a landing on a dark runway in Iraq. But his staff, he said, told him it wouldn't be appropriate.
Though he said he was eager to get home after speaking late in Arizona the night before, Trump exuded delight and energy. His speech was more than an hour longer than expected.
Read MoreDueling Trump, Pence Rallies in Arizona Draw Different Crowds as Lake, Robson Trade Barbs
Fueling him were the cheers of the youth at the high-energy event by Turning Point Action, an offshoot of the Phoenix-based nonprofit Turning Point USA. The three-day conference drew an all-star lineup of conservative speakers—primarily pundits, elected officials, and political candidates.
From early on Day 2 of the conference, students gathered in breakout sessions to discuss how to become more involved in shaping the future of the American policy landscape.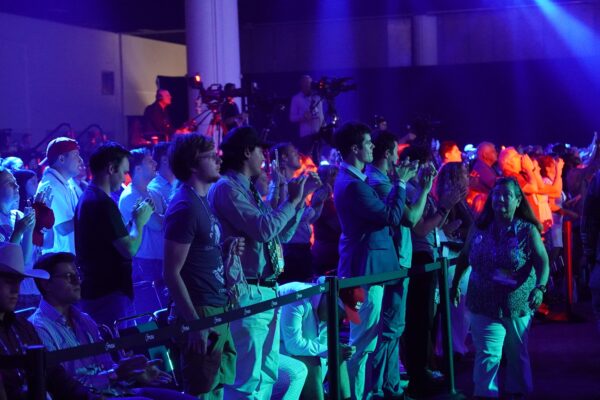 Later, speakers took the stage in the main hall for 20-minute speeches, applauding the youth for spending their summer pursuing their political passions.
The speakers shared life lessons. They poked fun at liberal and progressive policies. They hammered that young people are the future of the conservative movement—and that they need to start taking over now.
Meanwhile, a crowd of about 100 protesters marched to the Tampa Convention Center, blocking traffic, and waving signs addressing a variety of issues. They chanted progressive leftist mantras, including "My body, my choice!"
As they shouted at the building, conference attendees trickled outside to investigate and take videos of the spectacle.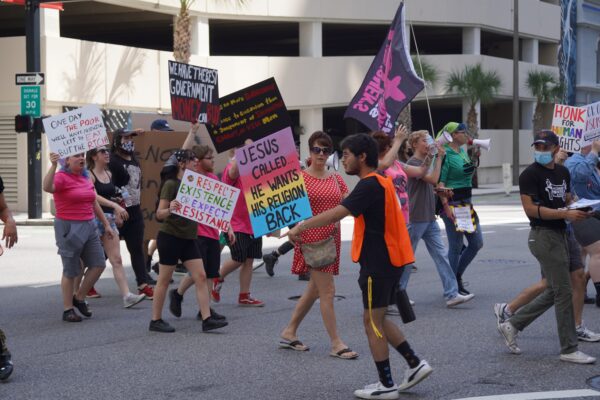 Conservatives responded by briefly chanting, "USA! USA! USA!" They then returned to the conference, ignoring their detractors and giving their full attention to the speakers again.
'You're the Generation'
At 7:40 p.m., the main hall exploded with energy. The last speaker of the day, Trump strode onto the stage amid streams of fireworks and smoke shooting up around him. Glowing cell phone screens illuminated the darkened seating area, as almost all the audience members videoed his entrance. And as the Lee Greenwood classic "God Bless the USA," blared, the crowd sang along, cheering as Trump pumped his fist in the air.
The crowd chanted, "USA! USA! USA!"
"You're the generation that is going to stand up and save American freedom," he said. "You are the grassroots leaders who are going to dislodge the socialists and communists, and they are indeed Marxists."
"At a pivotal time in our nation's history, like so many generations before, you are the frontlines of a momentous struggle that will determine the future of America. Together we are fighting to reclaim our republic from a failed and corrupt political establishment."
He bemoaned the policies of the current Democratic party, and expressed dismay about inflation, illegal aliens flowing across the open Southern border, censorship of speech, a spreading lack of respect for law enforcement, surging crime, an overwhelmingly biased press, and the proliferation of progressive gender ideology and critical race theory. He seemed incredulous that a country rich with "liquid gold" now is a "beggar nation" that has to ask for help securing oil.
Under his leadership, the country had been "the strongest that [it] has ever been," he said. But now, Trump added, "it's perhaps the weakest." He called the Biden Administration's exit from Afghanistan "the greatest humiliation our country has ever seen."
He said Russia's invasion of "Ukraine would have never happened under the Trump Administration," and said that his relationships with leaders of Russia, North Korea, and China positioned America in a far better position. He said that, had he been installed as president for a second term, Iran would have made a deal "within a week" to stop developing nuclear weapons.
He said Biden's approval rating has fallen to "22 percent" with young people because of his platform's "extreme ideology."
"The radical Left is the past," Trump said. "Our movement is the future."
The key to putting the country on the right path is to "defeat the climate crisis hoax," Trump said.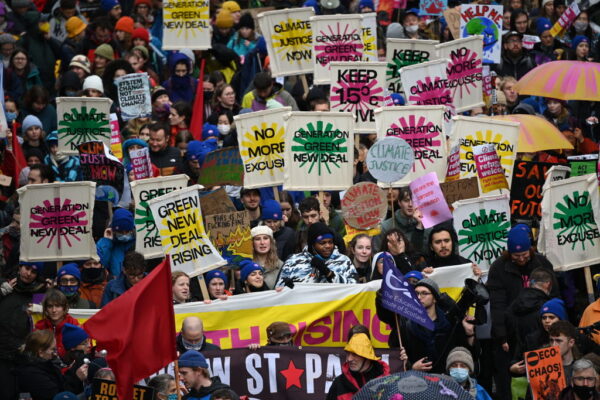 He also took on woke educators.
"The current education system is so sick that school prayer is banned, but drag shows are allowed," he said. "You can't teach the Bible, but you can teach children that America is evil and men can get pregnant."
"You would not trust these people to babysit your children for 20 minutes. And we should then let them educate millions of American students six hours a day, year after year after year?
Whatever it takes, the conservative movement must liberate America's children from the captivity of these Marxist teachers' unions. This is a matter of national survival—if we don't fix this, our country is going to be in a very sad state."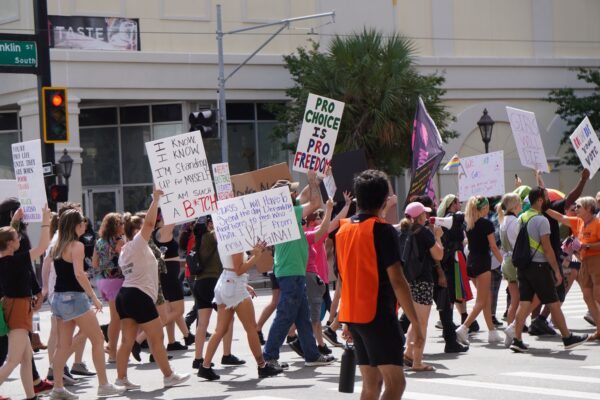 Read MoreChapter Eight, Part I: How Communism Sows Chaos in Politics (UPDATED)Chapter Fourteen: Popular Culture—A Decadent Indulgence (UPDATED)
He said the United States should implement strict prohibitions on teaching "inappropriate racial, sexual, and political material."
And he said that free speech should be aggressively defended, and censorship halted.
"As soon as we have the power, Congress should immediately launch a full-scale investigation into the rise of this totally anti-American practice," he said. "And we should use every power at our disposal to stop the war on free speech."
Echoing the other speakers at the conference, Trump urged political involvement.
"Remember, there are more of us than there are of them," he said. "These are just a few of the many areas where our movement needs your passion, your brilliance, your fire, and your spirit."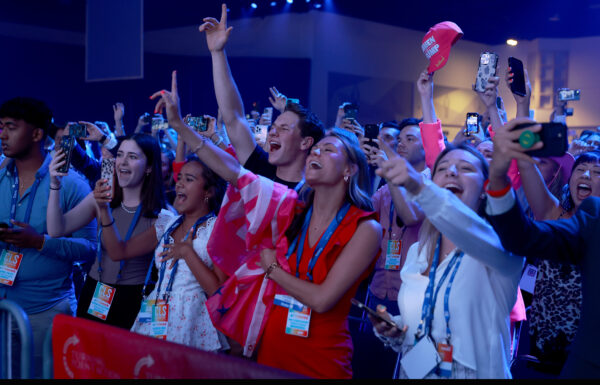 Young people, he said, should "get involved, speak up, join campaigns, run for office, and help us reclaim America."
Then, they could "abolish all COVID mandates and lockdowns" and rehire fired members of the military, "with an apology and with back pay."
Then, they could "stop the invasion taking place on our southern border," and unleash law enforcement to remove illegal immigrants from the country, he said.
They could also hold "China accountable for unleashing the virus upon the world," he said, and secure elections with "citizenship confirmation" for voters by using paper ballots instead of digital voting machines.
Trump's Wealth Took $600 Million Hit
Trump said his wealth decreased by at least $600 million while he served as the 45th president. And he was more persecuted than any other president, maybe any other person, he said.
"They want to damage me so I can no longer represent you," he said. "Obviously, they don't want me to be the candidate" for president in 2024.
The persecution of him would stop, he said, if he announced he wasn't going to run.
"There's no chance I do that," he said. "There's no chance."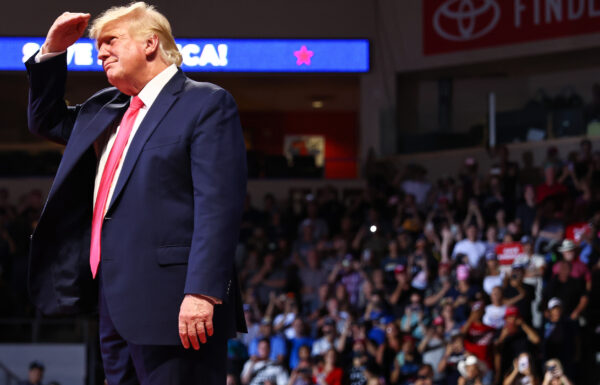 Instantly, audience members jumped to their feet again, chanting, "Take it back! Take it back!" Then, they switched to chanting, "Four more years! Four more years!"
"There has never ever been a movement like we are all proud to be a part of—MAGA [Make America Great Again]," Trump said.
"I'm not doing this for me," he added. "Because I had a very good and luxurious life before I decided to enter the wonderful world of politics. I'm doing it for you. And it's my honor to do it."
"We were a great nation," he said. "We were respected by everybody. And soon, we will be again.
"It has always been the case that right when the situation looks bleak for America, that's when America digs in, fights back, and begins its incredible comeback. And standing before you tonight, I believe our nation is ready for a comeback like no one has ever seen before."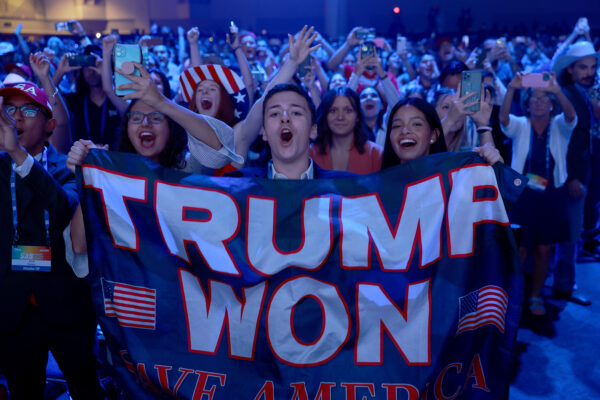 He urged young people again to get involved.
"Just like with all the other crossroads of our history, I have no doubt that it will be young, courageous, freedom-loving patriots of America like you, once again, to lead the way to greatness. I believe that we will stand up to the radical-left lunatics. We will fight for America like no one has ever fought before."
Over cheers, he said, "We will not bend. We will not break. We will not yield. We will never give in. We will never give up. We will never ever, ever back down."
In a tone that built to a crescendo, his voice rang out, "We are Americans, and we kneel to God alone. Young people, this incredible journey we are all in together has only just begun. And it's time to start talking about greatness for our country again. We are one people, one family, and one glorious American nation."
He concluded, "We will make America powerful again. We will make America wealthy again. We will make America strong again. We will make America proud again. We will make America safe again, and …"
The crowd shouted with him, as he finished, "We will make America great again!"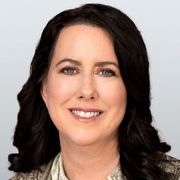 Nanette Holt covers a wide range of issues, mostly in Georgia and her home state of Florida. She started as a journalist in a competitive, daily-newspaper market, and later launched a community newspaper in a geographic area ignored by other media.
---
THE REAL TRUTH ABOUT THE 6 JANUARY 2021 ELECTION
---
Editors Commentary:
*Follow the WEF trail to Switzerland to discover the Khazarian Mafia hiding behind Klaus Schwab and his cohorts. The US and its people have nothing to do with the disasters caused to the ordinary people of the Earth.
The Khazarians have once again constructed an intricate web, whose aim is to destroy the world's economy by setting people up against each other, blocking each other's supply chains, leaving just death and ruins.
What everybody must be aware of is that this is not a war to prevent Putin from occupying Ukraine, but an attempt by the evil Khazarian Jews/WEF/NATO to control yet another country in their growing New World Order. They are simply using Ukraine as a battlefield. Their plan is to destroy totally the world's economy and turn the population into slaves.
Like the Freemasons, they have also life-threatening rules in their membership, one being REVENGE, 10 times harder than was ever perpetrated on them.
Russia in particular, in the past, has expelled the Khazars several times. I have all of 7 detailed articles in book format on the Khazarian Jews if anybody is interested in further information.
Putin, and earlier also Trump, are the ONLY Presidents who have enough guts to see what they are attempting to do to the world population and have sufficient courage to do something about it.
HUMAN SYNTHESIS
---
COPYRIGHTS
Copy & Paste the link above for Yandex translation to Norwegian.
WHO and WHAT is behind it all? : >
The bottom line is for the people to regain their original, moral principles, which have intentionally been watered out over the past generations by our press, TV, and other media owned by the Illuminati/Bilderberger Group, corrupting our morals by making misbehavior acceptable to our society. Only in this way shall we conquer this oncoming wave of evil.
All articles contained in Human-Synthesis are freely available and collected from the Internet. The interpretation of the contents is left to the readers and does not necessarily represent the views of the Administrator. Disclaimer: The contents of this article are the sole responsibility of the author(s). Human-Synthesis will not be responsible for any inaccurate or incorrect statement in this article. Human-Synthesis grants permission to cross-post original Human-Synthesis articles on community internet sites as long as the text & title are not modified.
HUMAN SYNTHESIS