EXCLUSIVE: Hospital Faces Staff Shortages Due to COVID-19 Infections, Despite Vaccine Mandate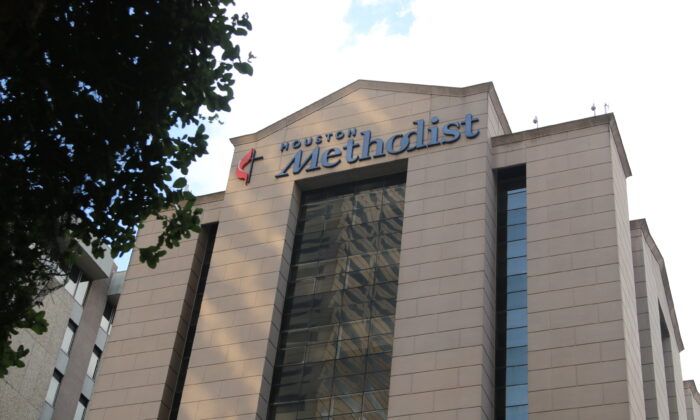 The Epoch Times - By Emily Miller July 18, 2022
The first hospital in America to mandate a COVID-19 vaccine for all employees is now facing a staffing shortage from infections.
Houston's Methodist Hospital has hundreds of employees out of work because they tested positive for the virus that causes COVID-19. At the same hospital in 2021, 153 staff members who refused to get vaccinated quit or were fired. Now Methodist leadership is trying to avert a crisis.
"What is worrisome is the climbing number of our employees who cannot work because they are home sick with COVID-19. Almost 400 employees tested positive last week," Dr. Robert Phillips, the executive vice president, and chief physician executive of Houston Methodist, wrote in an internal email on July 12 obtained by The Epoch Times.
"While most of these employees are getting COVID-19 from the community, it is vital that we don't face a situation where too many employees are out sick and we find ourselves with a staffing shortage," he added.
Houston Methodist, with a workforce of around 28,000, was the first hospital system in the country to mandate the COVID-19 vaccine for all of its employees. It also was the first system in the nation to mandate the vaccine for its private health care providers who are credentialed members of its medical staff. The hospital later required all its employees to get a vaccine booster by March 1.
Most employees got vaccinated and stayed, but the system is having trouble with staffing as the vaccines prove increasingly worse at protecting against infection as new variants of SARS-CoV-2, the virus that causes COVID-19, emerge.
"The spike in cases is happening all over the country and is likely attributed to the highly contagious and more vaccine-resistant omicron subvariant," Phillips wrote. "BA.5 is now the most infectious variant so far and is thought to be four times more vaccine evasive than the last dominant variant."
BA.5 is a subvariant of Omicron. It recently became the dominant strain in the United States, according to federal data.
Phillips nodded at how the vaccines provide little protection against infection, describing BA.5 as four times more "vaccine-evasive" than the last dominant strain, which was BA2.12.1.
While many employees are sick, Phillips said the spike is "not yet correlating with a large surge in hospitalizations" in Houston Methodist, with just 290 COVID-19 patients in the system as of July 12.
None of the patients are Methodist employees, according to Stefanie Asin, a spokeswoman for Houston Methodist Hospital. Asked how many of the hospitalized COVID patients are vaccinated, Asin said she didn't know. Nearly half of the patients in the system in late 2021 were vaccinated.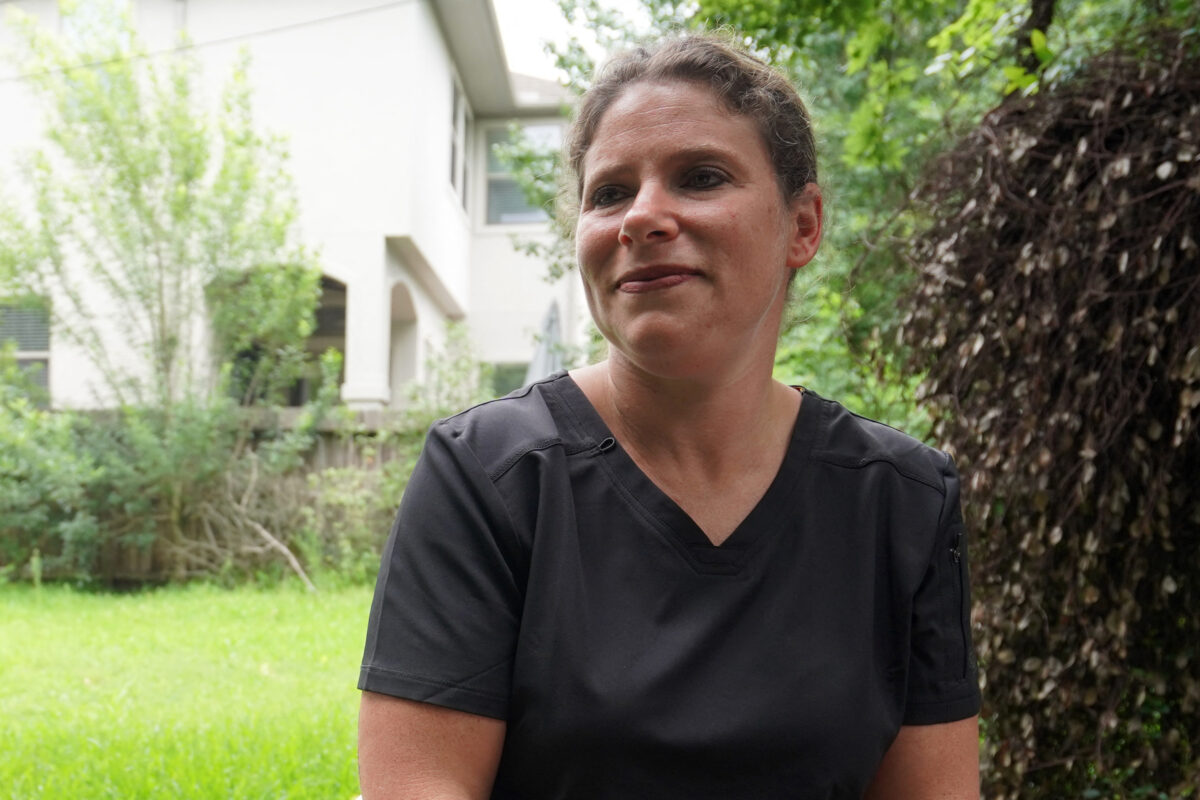 Problem With Mandates
"The problem with vaccine mandates is that they are immunologically ignorant by ignoring the powerful effect of natural immunity," Dr. Marty Makary, a Johns Hopkins surgeon and professor, told The Epoch Times. "Natural immunity has been formally studied in over 200 studies and has been found to be more effective than vaccinated immunity."
Studies from scientists in Qatar, the United States, and other countries have found those who survived COVID-19 had superior protection than the vaccinated, though a smaller number of studies indicate the opposite.
Nurse Jennifer Bridge was fired by Methodist in June 2021 for refusing the vaccine. "This only proves our point that the vaccine doesn't work. A true vaccine would prevent you from catching the virus. It's time Methodist owns up to its mistakes," Bridges told The Epoch Times after reviewing Phillips' memo.
"That is absolutely a false premise," Asin, the hospital's spokeswoman responded. "The vaccines were never intended to stop you from getting it. The point of the vaccines is to keep you from severe illness and being hospitalized. The mandates and the vaccines are absolutely working."
Bridges now work at a private COVID-19 clinic located in Houston called BreatheMD, which is owned by Dr. Mary Talley Bowden.
"I had COVID two years ago and have never gotten sick again—even though all I do is care for COVID  patients," she said.
Bridges and a number of other former Houston Methodist workers sued their employer over the refusal to recognize natural immunity and other aspects of the mandate, but the lawsuit was thrown out and the appeal was rejected.
But Makary, a member of the National Academy of Medicine, said the science shows the naturally immune should have been retained.
"When Methodist fired nurses who had natural immunity for not being vaccinated, they fired those least likely to spread the infection at the workplace," he said. "Many nurses have circulating antibodies that neutralize the COVID virus, but they are not antibodies that Methodist hospital recognizes."
Bridges said, "The patients are suffering in the hospitals, and the little staff they have are overworked due to these shortages. It's sad that they would rather keep away very healthy, unvaccinated nurses with natural immunity when they need us so badly."
"What does natural immunity actually mean?" Asin responded. "We required the vaccines for our employees to keep the patients safe." She said they do not currently have staffing shortages.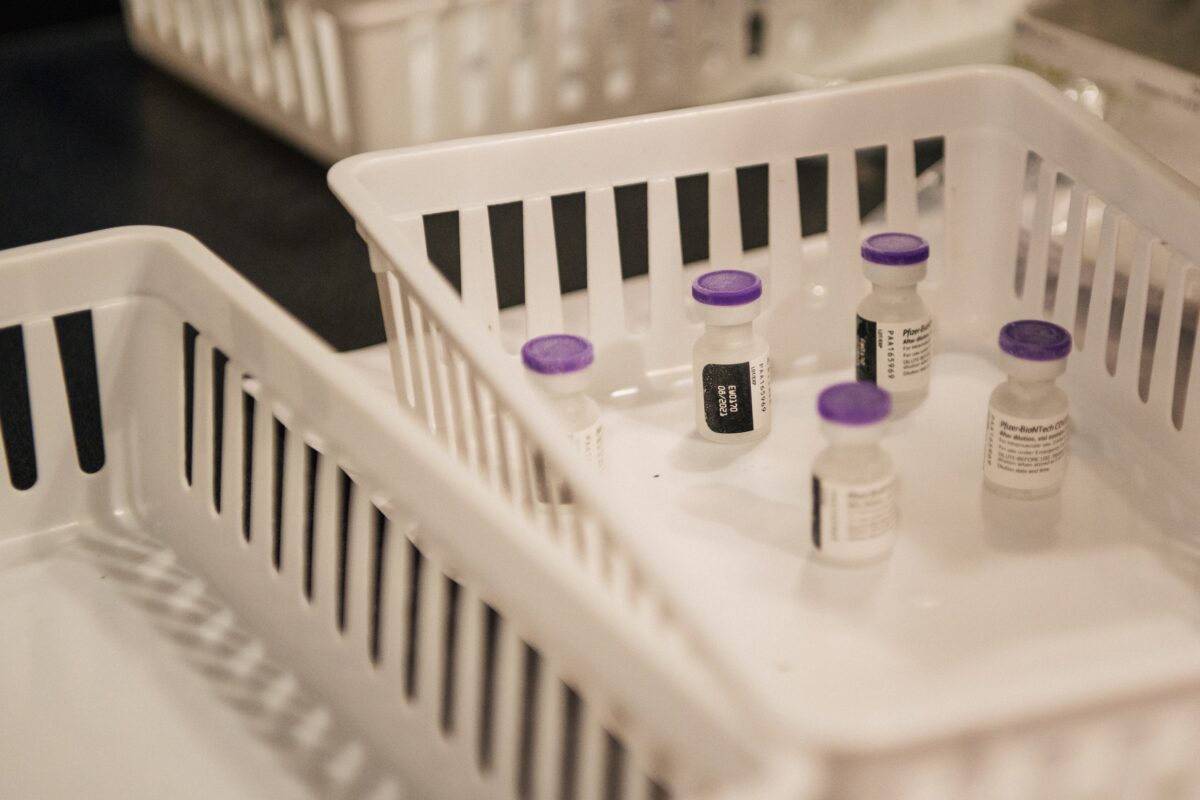 Change in Tune
The vaccines were authorized by federal regulators to prevent symptomatic infection and were touted by vaccine makers and numerous health officials as offering high protection.
As that protection has waned, authorities focus on the protection the vaccines provide against severe diseases.
While Methodist Hospital now says the vaccines were intended to protect its employees from severe illness, that is not what its leaders said a year and a half ago, according to emails reviewed by The Epoch Times. In February 2021, the hospital emailed an offer of a $500 bonus to any hospital employee who got two shots of the vaccines. The email says, "The Hope Bonus is a reward for setting the right example and doing our part to stop the spread."
Dr. Marc Boom, the president and CEO of Houston Methodist, emailed employees on April 15, 2021, telling them that the mandate was for preventing infection and spread to patients:  "We're seeing positive results as the number of employee infections has dropped inversely with the number of employees receiving the vaccine. It appears we've successfully created herd immunity at Houston Methodist."
Herd immunity means the level of protection that comes from vaccines, prior infection, or both is so high that the spread of a disease is no longer an issue.
"COVID vaccines were originally thought to reduce COVID transmission, but that understanding quickly changed, rendering policies for unvaccinated people obsolete," Makary said. "If someone who does not have natural immunity chooses not to get vaccinated, they do so at their own individual risk, but they pose no public health threat now that population immunity is high."
Bowden, Bridges's new employer, lost her privileges with Houston Methodist after she announced that she would only treat unvaccinated patients who couldn't get care elsewhere. The hospital said Bowden was spreading "misinformation." Bowden was suspended, and then she resigned.
Bowden said the number of vaccinated employees who are out sick means Houston Methodist leaders owe an explanation "to those of us who were persecuted for questioning the mandates."
"We have 400 employees out sick with COVID. They are out sick without severe illness. We stand by the effectiveness of the vaccine," Asin responded.
Phillips told his employees to do their best to not get sick.
"Our patients need us to stay healthy, so I strongly encourage our employees to be as vigilant as possible," he said, adding later, "please use good judgment in your personal lives as community spread … is high right now."
---
Editors Commentary:
HUMAN SYNTHESIS
---
COPYRIGHTS
Copy & Paste the link above for Yandex translation to Norwegian.
WHO and WHAT is behind it all? : >
The bottom line is for the people to regain their original, moral principles, which have intentionally been watered out over the past generations by our press, TV, and other media owned by the Illuminati/Bilderberger Group, corrupting our morals by making misbehavior acceptable to our society. Only in this way shall we conquer this oncoming wave of evil.
All articles contained in Human-Synthesis are freely available and collected from the Internet. The interpretation of the contents is left to the readers and does not necessarily represent the views of the Administrator. Disclaimer: The contents of this article are the sole responsibility of the author(s). Human-Synthesis will not be responsible for any inaccurate or incorrect statement in this article. Human-Synthesis grants permission to cross-post original Human-Synthesis articles on community internet sites as long as the text & title are not modified.
HUMAN SYNTHESIS