World Economic Forum Consortium Launches Paperless Canada-Netherlands Travel Pilot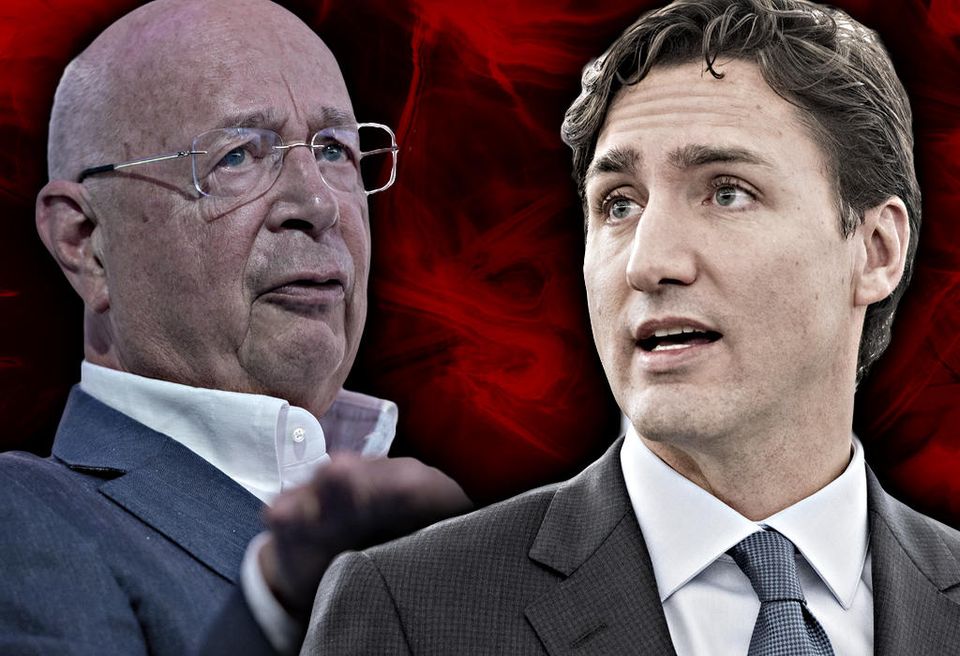 WEF - Published 26 Jun 2019 - Madeleine Hillyer, US Media Relations,madeleine.hillyer@weforum.org
The World Economic Forum, in collaboration with the governments of Canada, the Netherlands and industry partners, launched the first-ever passport-free pilot project between the two countries.
The Known Traveller Digital Identity (KTDI) initiative addresses rising aviation travel demand – expected to grow to 1.8 billion passengers by 2030
The KTDI pilot offers greater control over personal information, putting passengers in charge of when and how data is shared through a 'traveller-managed digital identity'
Montreal, Canada, 26 June 2019 – The World Economic Forum and the governments of the Netherlands and Canada launch the first pilot project for paperless travel between the two countries today at Montreal Airport.
Known Traveller Digital Identity (KTDI) is the first platform to use a traveller-managed digital identity for international paperless travel. It will be integrated with partner systems and tested internally throughout 2019, with the first end-to-end paperless journey expected to take place in early 2020.
The pilot initiative is a collaboration between government and industry – border authorities, airports, technology providers and airlines – to create an interoperable system for secure and seamless travel.
"By 2030, international air travel is expected to rise to 1.8 billion passengers, up 50% from 2016. With current systems, airports cannot keep up," says Christoph Wolff, Head of Mobility, World Economic Forum, "This project offers a solution. By using interoperable digital identities, passengers benefit from a holistic system for secure and seamless travel. It will shape the future of aviation and security."
KTDI provides a frictionless travel experience for passengers while allowing them to have greater control over their personal data. The identity data that is usually stored on a chip on a passenger's passport is instead securely stored and encrypted on their mobile device. Passengers can manage their identity data and consent to share it with border authorities, airlines and other pilot partners in advance. Using biometrics, the data is checked at every leg of the journey until arrival at the destination, without the need for a physical passport.
Passengers establish a 'known traveller status' over time through the accumulation of 'attestations' or claims that are proven and declared by trusted partners, such as border agencies and recognized airlines. The result is a reusable digital identity that facilitates more streamlined and tailored interactions with governments, airlines and other partners.
"Canada is pleased to collaborate with the World Economic Forum, the Government of the Netherlands and our industry partners to enhance aviation security and make international air travel safer by testing new and emerging technologies," said the Honourable Marc Garneau, Canada's Minister of Transport. "The Known Traveller Digital Identity pilot project will help facilitate seamless global air travel and benefit the world economy by enhancing the traveller experience while ensuring that cross-border security is maintained."
"This KTDI pilot project is a perfect example of the importance of public-private partnership in implementing innovations in the aviation sector and border management and I am honoured that we are engaging in this pilot from the Netherlands," said Ankie Broekers-Knol, Minister for Migration, the Netherlands.
The governments of Canada and the Netherlands are joined by Air Canada, KLM Royal Dutch Airlines, YUL Montreal-Trudeau International Airport, Toronto Pearson International Airport and Amsterdam Airport Schiphol. This pilot group is supported by technology and advisory partner Accenture, with Vision-Box and Idemia as technology component service providers.
KTDI technology
KTDI is based on an interoperable digital identity, linked directly to government-issued identity documents (ePassports). It uses cryptography, distributed ledger technology and biometrics to ensure portability and safeguard the privacy of personal data. The system's security relies on a decentralized ledger platform that all partners can access. This ledger provides an accurate, tamper-proof record of each traveller's identity data and authorized transactions.
Notes to Editors
Read more on the KTDI project
Read the Forum Agenda
---
Trudeau, WEF "Digital ID For Travelers"
Brings Social Credit To Canada - May 16, 2022, by Brad
The Liberal government of Canada and the World Economic Forum (WEF) are collaborating on a Digital ID project to introduce a social credit system for Canadian travellers.
According to The CounterSignal, the World Economic Forum's "Known Traveller Digital Identity" program is based on a digital identity that allows governments to confirm proof of citizenship and other elements of identity.
"Every time a government checks a person's Digital ID, it is added to their record, possibly affecting their standing."
While mainstream media pour cold water on the notion of a relationship between the Trudeau government and the World Economic Forum, it well appears the opposite is the case. In 2017, WEF Leader Klaus Schwab was quoted as stating the following:
"What we are very proud of now is the young generation like Prime Minister Trudeau," said Schwab.
Partners in the KTDI project include Air Canada, Montreal-Trudeau International Airport, Toronto Pearson International Airport, as well as corporate sponsors such as Accenture.
"It is important to note that in order to be allowed to travel, the traveller must share all information required by the relevant entity, such as a border agency."
The source of the program is found in government regulations in China. The country's National Development and Reform Commission stated that nine million plane ticket sales and three million rail ticket sales had been blocked under what China calls "social credit."
"Passengers are reminded in Mandarin and English when they board high-speed trains that riding without a ticket, disorderly behaviour or smoking can result in a negative record in the individual credit information system."
Elements of social credit include publicly shaming rulebreakers, making it difficult to do business as described by the plan for China's Construction of the Social Credit System.
In response to the Truckers Convoy in February 2022, PM Justin Trudeau instituted a dry-run of public shaming via the Liberal's "frozen bank accounts" agenda. Next on Trudeau's to-do list is a replication of communist China's social credit reward system for those wishing to travel outside our country.
As found in the government of China's relationship with their media, CBC, CTV, Globe & Mail follow suit with calculated obfuscation of the circumstances. Pulling together the loose strings of the scenario suggests an ominous condition. With full intent, Justin Trudeau is incrementally transitioning Canada to a neo-communist society.
By signing an agreement to extend our PM's tenure until late 2025, NDP Leader Jagmeet Singh gifted Trudeau with absolute control over society. In order to rid competition to the Liberal regime, legacy media bash away at the opposition Conservatives on a daily basis.
Authorities in China have created databases of information about their citizens including their addresses, family relations, birth control methods and religious affiliations. They are now adding hotel, flight and train records, biometrics and video footage to their files.
In Shanghai, the city uses facial recognition for everything from verifying people's identities before people can rent apartments, to letting them buy subway fares, to emailing tickets to jaywalkers using their photos of them on their national ID cards.
Through a partnership between the World Economic Forum and the Liberal government, Justin Trudeau is working to replicate these structures within Canadian society.
Little to nothing exists to stop him. Canadian media are paid to obscure public awareness, as well as demonize opposing political parties. The general public has no say, and no method to challenge the government's agenda. To stand in opposition to the government is to risk punitive damages, and potentially, financial ruin. Both Trudeau and Rutte are brainwashed candidates in Schwab´s training centre in Zurich.
---
Commentary:
Unbelievable, WEF is actually well on its way to carrying out its 2030 predictions. The Netherlands has also now demanded a 30% reduction in farmers' production to save CO2. Both Trudeau and Rutte are brainwashed candidates in Schwab´s training centre in Zurich.
Trudeau and Rutte 'golden pin-up boys' for World Economic Forum: Rowan Dean | Sky News Australia

HUMAN SYNTHESIS
---
COPYRIGHTS
Copy & Paste the link above for Yandex translation to Norwegian.
WHO and WHAT is behind it all? : >
The bottom line is for the people to regain their original, moral principles, which have intentionally been watered out over the past generations by our press, TV, and other media owned by the Illuminati/Bilderberger Group, corrupting our morals by making misbehaviour acceptable to our society. Only in this way shall we conquer this oncoming wave of evil.
All articles contained in Human-Synthesis are freely available and collected from the Internet. The interpretation of the contents is left to the readers and does not necessarily represent the views of the Administrator. Disclaimer: The contents of this article are the sole responsibility of the author(s). Human-Synthesis will not be responsible for any inaccurate or incorrect statement in this article. Human-Synthesis grants permission to cross-post original Human-Synthesis articles on community internet sites as long as the text & title are not modified.
HUMAN SYNTHESIS