Ukraine War Hits Grim Milestone As Civilian Deaths Surpass 10,000: UN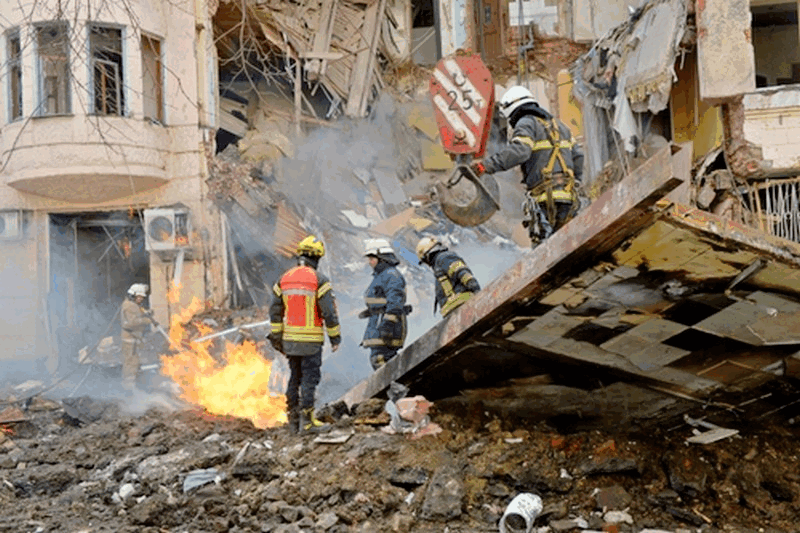 ZeroHedge - BY TYLER DURDEN - MONDAY, JUN 20, 2022 - 05:35
Now nearly four months into the Russian invasion, the Ukraine war has hit a grim milestone, with the United Nations on Friday issuing a new official number of known civilian casualties while warning that the true death toll is likely much higher.
The United Nations Office of the High Commissioner for Human Rights (OHCHR) said in its daily update that more than 10,000 civilians have been killed, including almost three hundred children.
"Some 4,509 people had been killed and 5,585 injured as of midnight in Kyiv (21:00 GMT) on June 16, said in its daily update. The dead include 294 children, the OHCHR said," as cited in international reports.
"Most of the civilian casualties recorded were caused by the use of explosive weapons with a wide impact area, including shelling from heavy artillery and multiple launch rocket systems, and missile and air strikes," the statement added.
The statement further noted that "OHCHR believes that the actual figures are considerably higher, as the receipt of information from some locations where intense hostilities have been going on has been delayed and many reports are still pending corroboration."
The UN agency cited that widespread deaths have additionally been reported, but not confirmed given the impossibility or difficulty of access in Mariupol (Donetsk region), Izium (Kharkiv region), and Popasna (Luhansk region), where "there are allegations of numerous civilian casualties," the statement said. Currently, the heaviest fighting is located in the Donbas, and also in Ukraine's south.
In fresh Sunday remarks, Secretary-General Jens Stoltenberg reaffirmed the Western alliance's commitment to arming Ukraine in hopes that it may eventually liberate Donbas but underscored the costs may be high in a protracted conflict lasting for "years".
"We must prepare for the fact that it could take years. We must not let up in supporting Ukraine," the Nato chief underscored in an interview with Germany's Bild newspaper.
"Even if the costs are high, not only for military support, also because of rising energy and food prices," Stoltenberg added, at a moment populations from Italy to Germany to the United States are facing deep economic uncertainty amid soaring prices at the pump, supply shortages, and high food prices.
---
Ukraine Bans Main Opposition Party, Seizes All Its Assets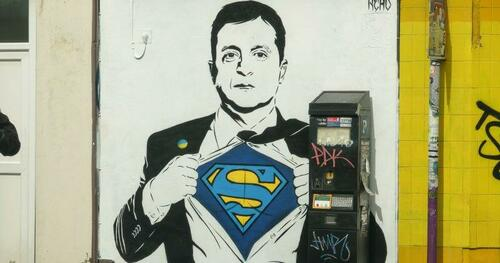 ZeroHedge - BY TYLER DURDEN - TUESDAY, JUN 21, 2022 - 01:30
Authored by Paul Joseph Watson via Summit News,
Ukrainian authorities have banned the country's main opposition party and seized all its assets, once again undermining the narrative that President Zelensky is presiding over a beacon of democracy.
The country's Ministry of Justice announced the move via Facebook, revealing that the Opposition Platform — For Life had been shut down and its assets, money, and property transferred to the state.
The party had previously had its operations suspended in March after it was accused of being complicit with Russia and being "anti-Ukrainian."
The ban means that Zelensky's main political opposition has been eliminated. The OPPL was the second-largest party in the country and its popularity surpassed that of Zelensky's Servant of the People party last year.
Its leader Viktor Medvedchuk, who claims he is merely looking out for the interests of the Ukrainian people by seeking better relations with Russia, was placed under house arrest last month.
The announcement said the party was suspected of acting to "undermine the sovereignty" of Ukraine, with authorities have already banned 10 other political opposition parties for the same reason.
Last month, President Zelensky signed a bill into law that gave the green light to ban any party that challenged the government's policy on the Russian invasion, empowering courts to seize assets without the right to appeal.
While opposition parties are being obliterated, Ukrainians who engage in dissent are also being rounded up and arrested by armed men from the Ukraine Security Service.
As we previously highlighted, Ukraine is also attempting to extradite and imprison citizens who live in other European countries if they criticize Zelensky.
Meanwhile, President Zelensky is still being hailed by western legacy media outlets as a valiant defender of democracy in contrast to the brutal autocratic dictators who control Russia.
What a joke.
AP accompanies Zelensky's SBU thugs as they kidnap Ukrainians who speak out against the regime. This is an obvious propaganda piece designed to normalize crushing dissent. Imagine how they act when cameras aren't on.
April 30, 2022
---
Commentary:
HUMAN SYNTHESIS
---
COPYRIGHTS
Copy & Paste the link above for Yandex translation to Norwegian.
WHO and WHAT is behind it all? : >
The bottom line is for the people to regain their original, moral principles, which have intentionally been watered out over the past generations by our press, TV, and other media owned by the Illuminati/Bilderberger Group, corrupting our morals by making misbehavior acceptable to our society. Only in this way shall we conquer this oncoming wave of evil.
All articles contained in Human-Synthesis are freely available and collected from the Internet. The interpretation of the contents is left to the readers and does not necessarily represent the views of the Administrator. Disclaimer: The contents of this article are of the sole responsibility of the author(s). Human-Synthesis will not be responsible for any inaccurate or incorrect statement in this article. Human-Synthesis grants permission to cross-post original Human-Synthesis articles on community internet sites as long as the text & title are not modified.
HUMAN SYNTHESIS