Ukraine: As It's Happening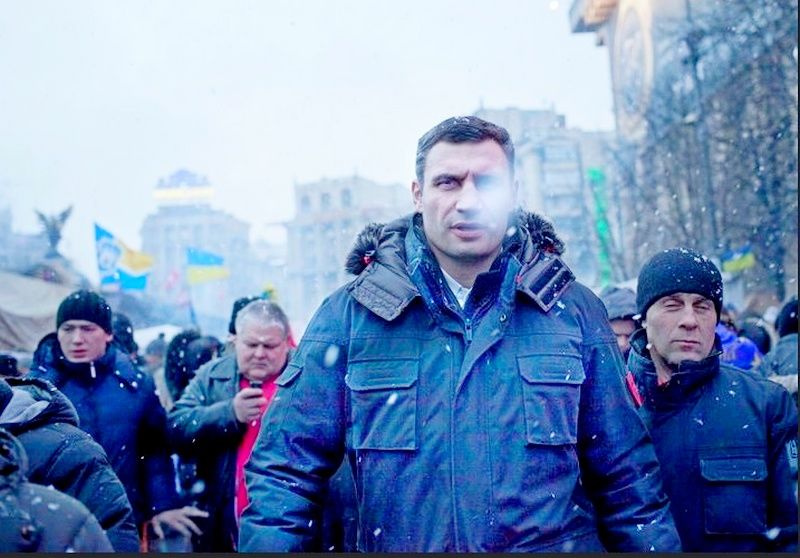 The Moscow Times is collecting all the latest breaking news, comment, and analysis about Russia's attack on Ukraine.
Includes reporting from AFP.
MOSCOW TIMES - 15 May 2022 11:20
NATO countries are ready to provide military assistance to Ukraine to help it repel Russia's invasion for as long as it is needed, German Foreign Minister Annalena Baerbock said on Sunday.
"We agree that we must not and will not let up in our national efforts, especially in terms of military support, for as long as Ukraine needs this support for the self-defense of its country," Baerbock said at a NATO meeting in Berlin.
4 HOURS AGO
U.K. defense chiefs said Russia's offensive in the Donbas region had "lost momentum."
Demoralized Russian troops had failed to make substantial gains and Moscow's battle plan was "significantly behind schedule," U.K. Defense Intelligence said in an update.
"Russia has now likely suffered losses of one-third of the ground combat force it committed in February. Under the current conditions, Russia is unlikely to dramatically accelerate its rate of advance over the next 30 days."
5 HOURS AGO
The Finnish government officially announced its intention to join NATO on Sunday, as Sweden's ruling party was to hold a decisive meeting that could pave the way for a joint application.
"Today, the President of the Republic and the Government's Foreign Policy Committee have jointly agreed that Finland will apply for NATO membership, after consulting parliament. This is a historic day. A new era is opening," Finnish President Sauli Niinisto told reporters on Sunday.
ONE DAY AGO
Russia's President Vladimir Putin told his Finnish counterpart Sauli Niinisto on Saturday that Finland scrapping its military neutrality would be a "mistake," the Kremlin said.
"Putin stressed that the end of the traditional policy of military neutrality would be a mistake since there is no threat to Finland's security," the Kremlin said in a statement ahead of Helsinki's expected announcement of its NATO membership bid on Sunday.
Earlier on Saturday, Russia suspended electricity supplies to Finland overnight after its energy firm RAO Nordic threatened to cut off supplies over payment arrears, an official for Finland's grid operator told AFP.
"It is at zero at the moment, and that started from midnight as planned," Timo Kaukonen, manager for operational planning at Fingrid, said.
ONE DAY AGO
G7 industrialized nations on Saturday vowed to expand sanctions to include sectors on which Russia is dependent, as they also warned China against undermining punitive action against Moscow for its invasion of Ukraine.
"We reaffirm our determination to further increase economic and political pressure on Russia, continuing to act in unity," they said in a statement, adding that they "will broaden our sanctions measures to include sectors on which Russia has a particular dependence."
"We will never recognize borders Russia has attempted to change by military aggression, and will uphold our engagement in the support of the sovereignty and territorial integrity of Ukraine, including Crimea, and all states," the G7 foreign ministers said in a statement after three days of talks in northern Germany.
MAY 13, 2022 - 12:25 PM
Two journalists for Kremlin-backed television channel RT were injured Friday during a rocket attack in eastern Ukraine the channel blamed on Ukrainian forces.
A TV crew of RT's correspondent Valentin Gorshenin came under Ukrainian troops' rocket fire near the town of Dokuchaevsk in separatist-controlled eastern Ukraine, the channel said in a statement on messaging app Telegram.
"Сameramen Vladimir Batalin and Viktor Miroshnikov received shrapnel wounds to their legs and back," the statement said. "They are being taken to the hospital now."
MAY 13, 2022 - 12:20 PM
U.S. Defense Secretary Lloyd Austin has urged Russian Defense Minister Sergei Shoigu to move immediately to implement a ceasefire in Ukraine, in their first conversation since before the war began, the Pentagon said.
"Secretary Austin urged an immediate ceasefire in Ukraine and emphasized the importance of maintaining lines of communication," the Pentagon said in a statement.
MAY 13, 2022 - 10:53 AM
Russia is expelling 10 Romanian diplomats, both sides said, in a tit-for-tat move following Moscow's invasion of Ukraine.
"The Russian Federation declared 10 employees of the Romanian Embassy in Moscow persona non grata," the Romanian foreign ministry said in a statement.
The news was confirmed by Moscow and follows the April 5 expulsion of 10 Russian diplomats "whose activities breached the Vienna Convention on Diplomatic Relations," according to the Romanian foreign ministry.
MAY 13, 2022 - 9:58 AM
Ukrainian President Volodymyr Zelensky believes that French leader Emmanuel Macron is trying "in vain" to have a constructive dialogue with Russian President Putin, according to an interview transcript released by Kyiv.
"We must not look for a way out for Russia, and Macron is doing it in vain," Zelensky told Italian television Rai 1, according the Ukrainian president's Telegram channel.
"I know he wanted to get results from mediation between Russia and Ukraine, but he didn't get any," Zelensky said.
Moscow, he said, would not seek any end to the fighting "until Russia itself wants and understands that it needs" this.
MAY 13, 2022 - 9:57 AM
The EU has pledged an extra 500 million euros ($520 million) in military aid for Ukraine, bringing the bloc's total military aid to 2 billion euros, EU foreign policy chief Josep Borrell said.
MAY 13, 2022 - 9:47 AM
Russia's Foreign Ministry has advised its citizens against travel to the United Kingdom, citing London's "unfriendly" stance as well as huge delays in visas for Russians.
"In order to avoid financial losses and other possible problems, we recommend that Russian citizens refrain, if possible, from travelling to the UK and trying to obtain British visas," the Foreign Ministry said, adding that it will "act in the same way" with British citizens until the situation improves.
Russia Advises Citizens to Avoid Travel to U.K.READ MORE
MAY 13, 2022 - 8:26 AM
President Vladimir Putin on Friday insisted that Russia was fighting "Nazi ideology" in Ukraine in a phone call with German Chancellor Olaf Scholz.
The Russian president sent troops to the pro-Western country on Feb. 24, saying Ukraine needed to be "demilitarized" and "de-Nazified."
"Attention has been drawn to the continued violations of international humanitarian law by militants advocating Nazi ideology and using terrorist methods," the Kremlin said in a readout after the call.
Putin reiterated that Moscow's military operation was aimed at protecting the Russian-speaking population of eastern Ukraine.
Putin also accused Kyiv of "blocking" peace talks.
Meanwhile, Berlin said Scholz told Putin that Moscow bore a "responsibility" for disruptions in the global food supply due to its invasion of Ukraine.
"The chancellor and the Russian president also spoke about the global food situation which is particularly strained due to Russia's war of aggression," Scholz's office said in a statement. "The chancellor reminded him that Russia bears a particular responsibility here."
MAY 13, 2022 - 7:56 AM
Ukraine opened its first war crimes trial Friday in connection to Russia's invasion, accusing a young Russian soldier of shooting an elderly Ukrainian civilian in the early days of the fighting.
Sgt. Vadim Shishimarin, 21, stands accused of killing an unarmed 62-year-old man riding a bicycle and talking on the phone in the Sumy region village of Chupakhivka on Feb. 28.
MAY 13, 2022 - 7:51 AM
Britain on Friday sanctioned 12 members of Russian President Vladimir Putin's "inner circle" accused of hiding corrupt riches in return for influential state positions.
They included his ex-wife Lyudmila Ocheretnaya and Alina Kabaeva, a former Olympic gymnast who the UK government said was "alleged to have a close personal relationship with Putin."
"We are exposing and targeting the shady network propping up Putin's luxury lifestyle and tightening the vice on his inner circle," Foreign Secretary Liz Truss said in a statement.
"We will keep going with sanctions on all those aiding and abetting Putin's aggression until Ukraine prevails."
MAY 13, 2022 - 6:46 AM
The Kremlin on Friday accused Ukraine of not responding to Russia's proposals for a possible deal to end the nearly three-month war, saying there's "no movement" on a draft joint document.
President Vladimir Putin's spokesman Dmitry Peskov spoke of the lack of progress in talks after senior Russian diplomats suggested that Moscow would no longer approve Kyiv's potential EU membership as part of the deal.
MAY 13, 2022 - 4:28 AM
The United States has accused Russia of forcibly taking onto territory under its control tens of thousands of Ukrainians, often singled out for their resistance to the invasion.
The remarks support allegations by the Ukrainian government which estimates nearly 1.2 million people have been deported into Russia or Russian-controlled territory and has denounced so-called "filtration camps" in which Moscow interrogates detained people.
Michael Carpenter, the U.S. ambassador to the Organization for Security and Cooperation in Europe, said that witness testimony attests to "brutal interrogations" in the camps.
"The United States assesses that Russia's forces have relocated at least several thousand Ukrainians for processing in these 'filtration camps,' and evacuated at least tens of thousands more to Russia or Russia-controlled territory, sometimes without telling evacuees of their final destination," he said.
MAY 12, 2022 - 1:49 PM
Kyiv said Thursday it was holding "difficult" talks with Russia to secure safe passage for 38 badly wounded fighters from the Azovstal steel plant in Mariupol surrounded by Russian troops.
"We are conducting very difficult negotiations on the evacuation of seriously wounded fighters from Azovstal in exchange for captured Russians," Deputy Prime Minister Iryna Vereshchuk said in a statement on social media.
Vereshchuk told AFP earlier this week that there were more than 1,000 Ukraine soldiers in tunnels beneath the sprawling steelworks in Mariupol which Russia has claimed control over.
MAY 12, 2022 - 1:46 PM
Ukrainian authorities and witnesses interviewed by AFP on Thursday accused Russian forces of shelling a residential home in an east Ukrainian village from a tank, killing several civilians.
The incident took place on March 27 in the village of Stepanki outside the regional capital Kharkiv, when occupying Russian forces opened fire on a house from a tank, killing two men and a woman, Ukraine's prosecutor general's office said on Telegram.
Kharkiv police and witnesses said four people were killed and two wounded. The discrepancy could not be immediately explained.
An investigation into a war crime and premeditated murder has been opened, according to prosecutors.
MAY 12, 2022 - 12:06 PM
The United Nations Human Rights Council has voted overwhelmingly to launch an inquiry into alleged serious violations committed by Russian troops in Ukraine, heaping further diplomatic pressure on Moscow.
The council voted 33-2 in favor of a draft resolution brought by Ukraine to create an investigation into alleged violations in the Kyiv, Chernihiv, Kharkiv and Sumy regions in late February and in March, "with a view to holding those responsible to account."
MAY 12, 2022 - 11:47 AM
Kyiv has moved to seize assets in Ukraine of Russia's largest lender Sberbank in response to Moscow's invasion.
Ukraine's parliament in a decree backed the security council's seizure of 100% of Sberbank's international reserve bank.
Lawmakers also approved the seizure of 99.8% of shares in Prominvestbank, a Kyiv-based lender owned by the development bank Vnesheconombank (VEB), a Russian state body.
Ukrainian authorities also approved the seizure of financial assets of the two banks, without specifying the amount.
Ukrainian President Volodymyr Zelensky on Tuesday signed a decree to seize Russian property citing "public necessity" as result of the war launched by Russia in Ukraine on Feb. 24.
MAY 12, 2022 - 5:36 AM
Three people were killed and 12 others wounded on Thursday in a Russian strike on a town in Ukraine's northern Chernigiv region, the emergency services told AFP.
"We have three people killed and 12 wounded as a result of a strike" in Novgorod-Siversky, a spokesman said.
The town is in the northeastern corner of the country, around 45 kilometers (28 miles) south of the Russian border.
MAY 12, 2022 - 4:34 AM
Finnish President Sauli Niinisto and Prime Minister Sanna Marin on Thursday expressed their support for NATO membership.
"NATO membership would strengthen Finland's security. As a member of NATO, Finland would strengthen the entire defence alliance. Finland must apply for NATO membership without delay," they said in a joint statement, adding that an official announcement on the issue would be made on Sunday.
MAY 12, 2022 - 4:11 AM
A Ukrainian commander in Mariupol appealed directly to Elon Musk, asking the world's richest man to intervene on behalf of those trapped by Russian forces in control of the southern city.
The three-month-old war has devastated the strategic port, where Ukrainians have sustained a pocket of resistance from within the Azovstal steelworks after weeks of bloody battle.
Serhiy Volyna, commander of the 36th Separate Marine Brigade, said he created a Twitter account for the sole purpose of reaching out to Musk.
MAY 11, 2022 - 4:03 PM
Over 560 soldiers from Ukraine's National Guard, a force which includes the Azov regiment currently holed up in Mariupol's steelworks, have been killed since the war with Russia began, its leader said.
Besides the 561 dead, an additional 1,697 troops had been wounded since the invasion began on Feb. 24, National Guard chief Oleksiy Nadtochy said in an online briefing.
Wednesday's statement marked a rare move as both Ukrainian and Russian officials have been tight-lipped about their losses in the war.
MAY 11, 2022 - 3:58 PM
One person died and three more were injured in southwestern Russia as a result of an attack from Ukraine, the governor of Belgorod said.
"As of now, one person lost his life, he died in an ambulance, and there are three wounded," the governor of the southwestern region of Belgorod, Vyacheslav Gladkov, said on messaging app Telegram.
He said it was the "most difficult situation" in his region since Russian President Vladimir Putin sent troops into Ukraine on Feb. 24.
Gladkov accused Ukraine of targeting the village of Solokhi, adding that one house was partially destroyed.
MAY 11, 2022 - 12:10 PM
A group of Ukrainian soldiers' wives and a Russian opposition activist met Pope Francis at the Vatican to seek his help in rescuing the hundreds of Ukrainian defenders currently making the last stand at Mariupol's besieged Azovstal steel plant.
---
COPYRIGHTS
Copy & Paste the link above for Yandex translation to Norwegian.
WHO and WHAT is behind it all? : >
The bottom line is for the people to regain their original, moral principles, which have intentionally been watered out over the past generations by our press, TV, and other media owned by the Illuminati/Bilderberger Group, corrupting our morals by making misbehavior acceptable to our society. Only in this way shall we conquer this oncoming wave of evil.
Commentary:
Administrator
HUMAN SYNTHESIS
All articles contained in Human-Synthesis are freely available and collected from the Internet. The interpretation of the contents is left to the readers and do not necessarily represent the views of the Administrator. Disclaimer: The contents of this article are of the sole responsibility of the author(s). Human-Synthesis will not be responsible for any inaccurate or incorrect statement in this article. Human-Synthesis grants permission to cross-post original Human-Synthesis articles on community internet sites as long as the text & title are not modified