Ukraine will arm one million soldiers. It is realistic, believes defense expert.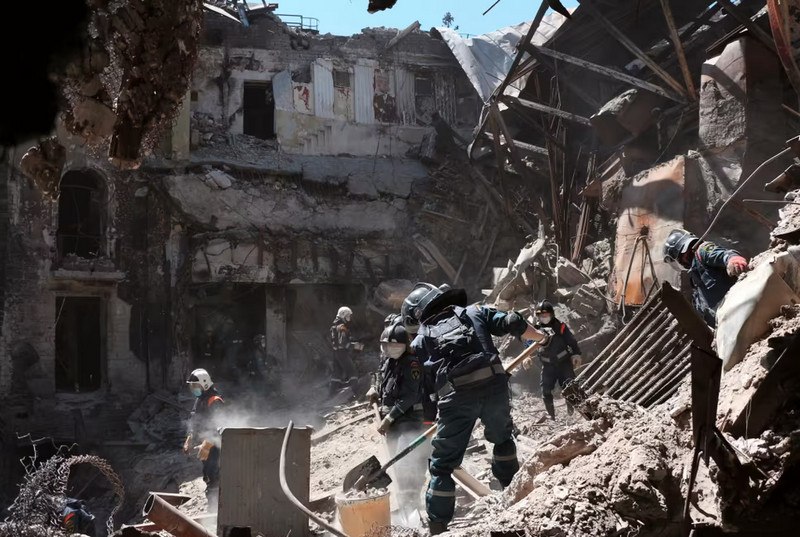 AP - Vegard Venli , Journalist - 14 May 2022 14:35
Almost three months after the war began, the Ukrainians issued statements that give the impression that the will to defend and the belief in victory are great. Defense Minister Oleksiy Reznikov said on Friday that Ukraine is capable of arming up to one million Ukrainians in the fight against Russia.
He said 1,500 Ukrainian soldiers are now being trained to master Western weapons and to become instructors for organized weapons training. According to Reznikov, the country is now preparing for a "new, long war phase", according to BBC News.
It sounds realistic that Ukraine will be able to build an army of up to one million soldiers, says Ståle Ulriksen, lecturer at the Naval Academy to Aftenposten.
- It is known that Ukraine has a reserve of 900,000 in addition to the almost 200,000 who were active when the war began. In addition, they have the National Guard and the Police who are out fighting now, they counted over 100,000 in the first place, says Ulriksen.
And on Saturday, Sky News published an exclusive interview with Ukraine's military intelligence chief, Kyrylo Budanov (36). According to Sky News, he only smiled once during the interview. That was when he said in English:
– «I'm optimistic».
- Most acts of war will be completed by the end of the year, he says in the interview.
It is the most optimistic and concrete estimate a Ukrainian spokesman has made so far in the war, according to Sky News.
Confident statements from Ukraine
In the interview, Ukraine's military intelligence chief went to great lengths to advance victory over Russia.
"We want to regain Ukrainian control of all the territories we have lost, including the Donbas and Crimea," Budanov said confidently during the interview. He also claimed that he was not surprised by Russia's heavy losses in the war.
- We know everything about our enemy. We know their plans while they are being made, he said.
The newspaper points out that Budanov hit earlier this year with his analysis of when Russia invaded the country.
Budanov now claims that a coup attempt is underway against Russian President Vladimir Putin. He also claims that Putin has cancer.
When asked by Sky News if this is propaganda from the Ukrainian side, Budanov answers that he is confident in his case.
- It's my job to know this. If I do not know, who would know, he replied.
Locked situation
The war is now in a deadlocked phase were no parties seem to want to give up, says Ståle Ulriksen at the Naval Academy.
Russia controls large parts of southern Ukraine, especially the area from Kherson to Mariupol. Ukraine will not give up now, because then Russia will be left with too much control over the country, Ulriksen says.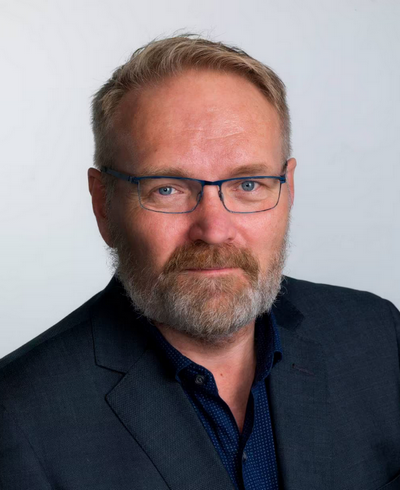 He adds:
- Therefore, the Russians can not lose, and the Ukrainians can not let the Russians win, Ulriksen says.
What is now happening on the ground is that the Russians are trying to surround Ukrainian forces north of the Donbas, in Sievjerodonetsk, Ulriksen says.
- They have tried this twice before, but each time they have tried in a smaller area. So they have lowered their ambitions over time.
- The next few days will show if they can do it this time. Each of these attempts has cost the Russians heavy losses, and they are struggling to find new fresh forces to deploy, he points out.
Geir Hågen Karlsen at the Norwegian Defense College points out that both sides have suffered major defeats.
- There are now fierce battles with artillery on the ground, but little movement. There are clear statements from both the Ukrainian and Russian sides, that no one is willing to give up. In parallel, there is a build-up of strength on both sides. It tells me that this can be long-lasting, says Karlsen.
He believes that one should not underestimate the will to fight in Eastern Europe is different than in the West.
- If you look at the history both Russia and Ukraine have been through, with both communism, poverty, and chaos, we see a completely different culture to withstand hard times than we are used to.
Fear of protracted war
In the big picture, there are four reasons why the Russians are now facing strong opposition, according to Karlsen:
- They do it mediocre at best on the battlefield. At the same time, Ukraine gets almost everything it wants from weapons from the West. The United States has openly stated that it wants to weaken Russia so strongly that they are not doing anything similar again, says Karlsen.
He adds:
- In addition, Russia is now exposed to all conceivable sanctions from the West. And last but not least, Sweden and Finland join NATO.
Several other defense analysts also fear a protracted war.
"We consider that President Putin is preparing for a protracted conflict in Ukraine," US Director of National Intelligence Avril Haines said during a hearing in the US Senate on Tuesday, according to The Moscow Times. It is considered an independent Russian-language newspaper published in Amsterdam.
The newspaper has also interviewed security expert Tracey German at King's College London. She points out that the Russians have not managed to conquer strategic cities in eastern Ukraine, including Slovyansk and Kramatorsk.
"Russian forces have lost" a lot of crew and equipment, and they are struggling to compensate for such losses, "German said, according to the newspaper.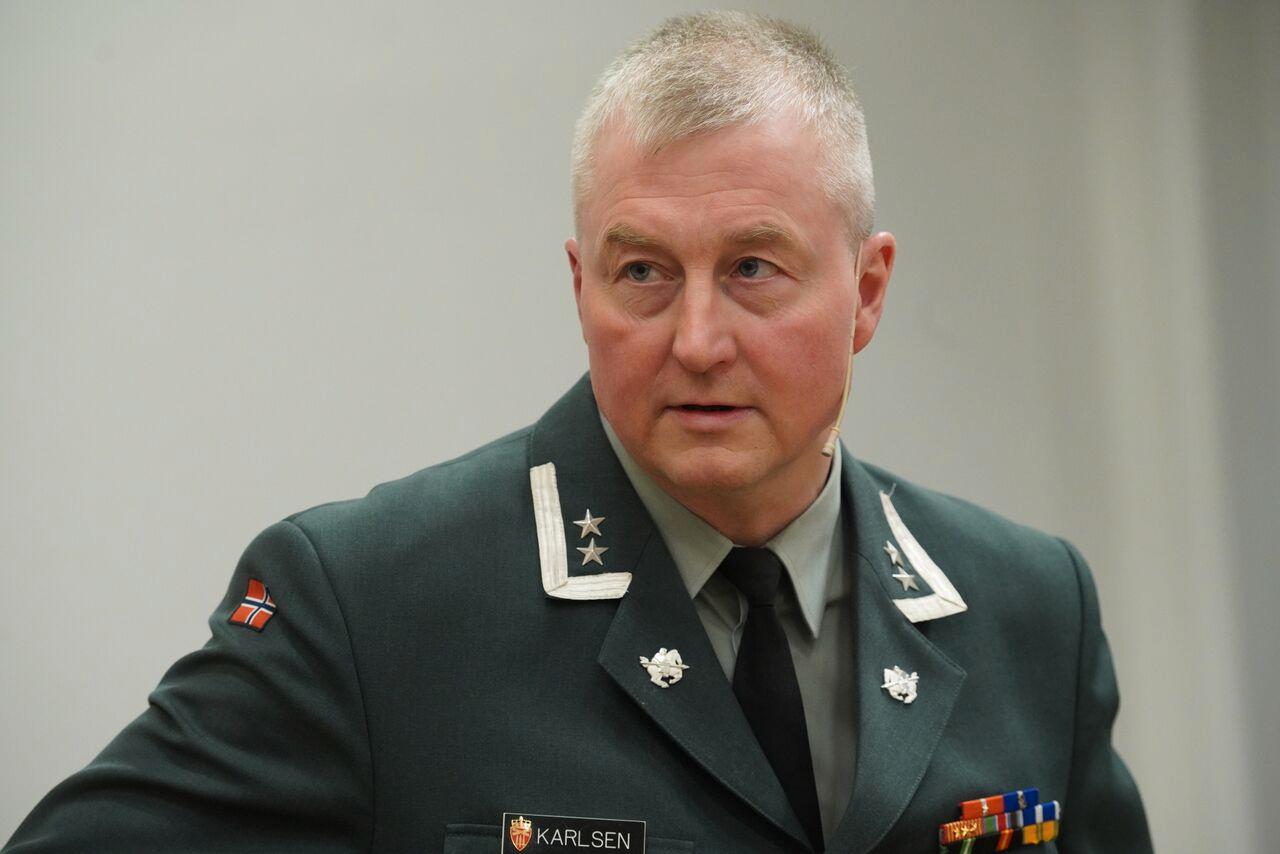 – Events, dear boy, events
Lieutenant Colonel Geir Hågen Karlsen at the Norwegian Defense College has registered the statements from the Ukrainian side but finds it difficult to give them weight in any particular direction.
- I only dare to predict a few weeks ahead at a time. There have been so many surprises during this war, says Karlsen. He points out:
- If you think back to the time when the Russians were outside Kyiv, no one would think that the war would be where it is today, says Karlsen.
He refers to the well-known statement of the former British Prime Minister Harold Macmillan to illustrate the point.
When asked what was the biggest challenge for a statesman, he answered: "Events, dear boy, events". That is, a single incident can change the course of the war.
- What can change the course of the war is impossible to say. But it could be a coup against Putin in Russia, that he dies of cancer, a popular uprising in the streets, or that the President of Ukraine is hit by a missile. We just have to wait and see.
- So a summarized prediction on my part, is that we will most likely have a long war of exhaustion, with the potential for sudden surprises, says Karlsen.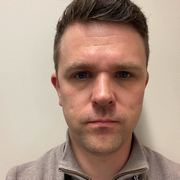 AP - Vegard Venli , Journalist
---
COPYRIGHTS
Copy & Paste the link above for Yandex translation to Norwegian.