Ukraine: As It's Happening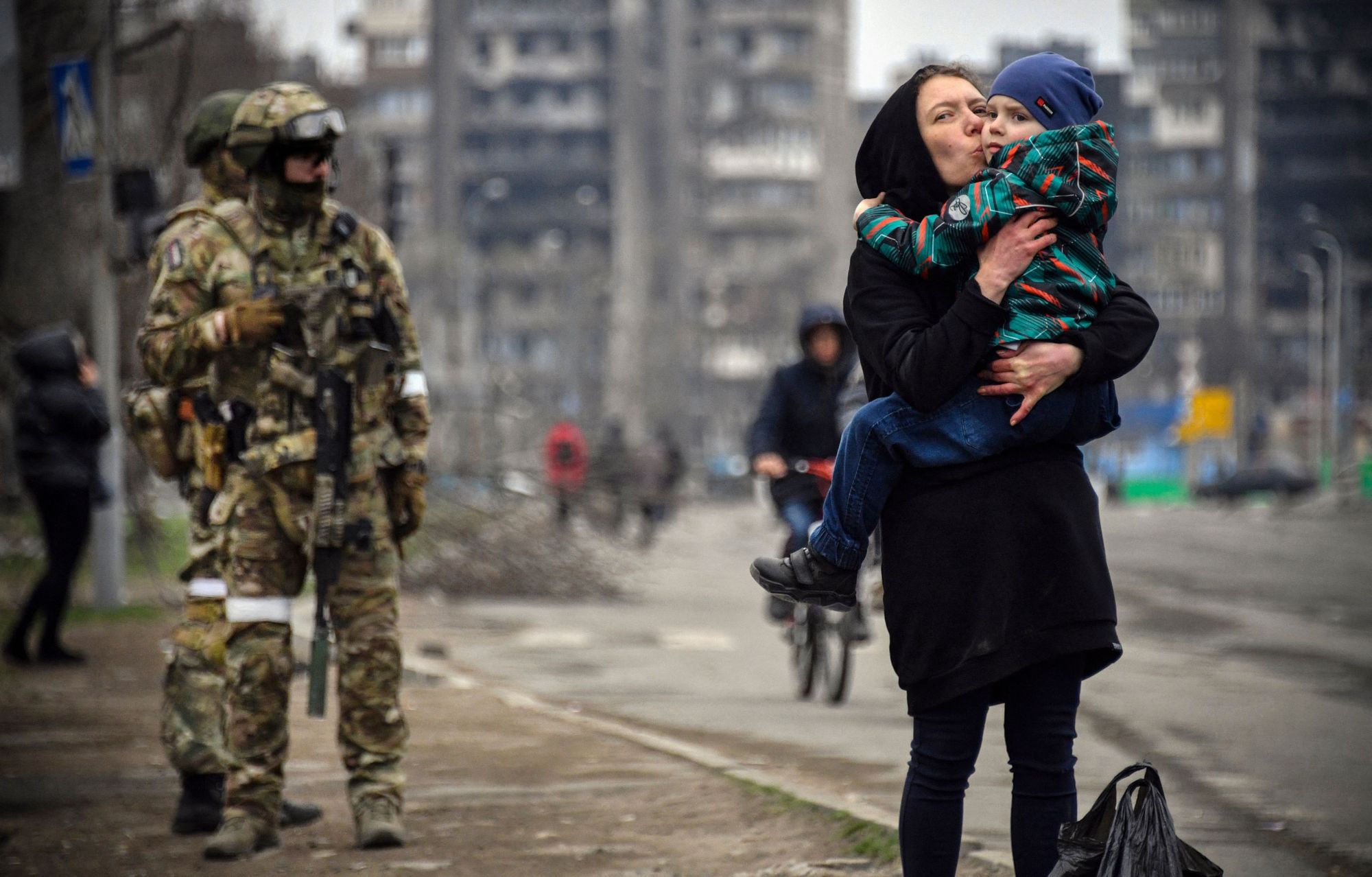 Moscow Times - 11 May 16:05
The Moscow Times is collecting all the latest breaking news, comment and analysis about Russia's attack on Ukraine.
Over 560 soldiers from Ukraine's National Guard, a force which includes the Azov regiment currently holed up in Mariupol's steelworks, have been killed since the war with Russia began, its leader said.
Besides the 561 dead, an additional 1,697 troops had been wounded since the invasion began on Feb. 24, National Guard chief Oleksiy Nadtochy said in an online briefing.
Wednesday's statement marked a rare move as both Ukrainian and Russian officials have been tight-lipped about their losses in the war.4 HOURS AGO
One person died and three more were injured in southwestern Russia as a result of an attack from Ukraine, the governor of Belgorod said.
"As of now, one person lost his life, he died in an ambulance, and there are three wounded," the governor of the southwestern region of Belgorod, Vyacheslav Gladkov, said on messaging app Telegram.
He said it was the "most difficult situation" in his region since Russian President Vladimir Putin sent troops into Ukraine on Feb. 24.
Gladkov accused Ukraine of targeting the village of Solokhi, adding that one house was partially destroyed. 8 HOURS AGO
A group of Ukrainian soldiers' wives and a Russian opposition activist met Pope Francis at the Vatican to seek his help in rescuing the hundreds of Ukrainian defenders currently making a last stand at Mariupol's besieged Azovstal steel plant.
Azovstal Defenders' Wives, Russian Activist Ask Pope to Help Besieged FightersREAD MORE9 HOURS AGO
Ukraine can expect to feel the aftermath of Russia's war "for 100 years" because of unexploded ordnance littering cities, German Chancellor Olaf Scholz said, adding that allies would help the country rebuild.
"Those who live in Germany know that bombs from World War II are still frequently discovered," Scholz told reporters. "Ukraine should brace itself to battle with the consequences of this war for 100 years.
"That is why we will also have to work together on the reconstruction."10 HOURS AGO
Former Russian president Dmitry Medvedev accused the U.S. of waging a "proxy war" against Russia after the House of Representatives approved a $40 billion aid package for Kyiv.
Meanwhile, Russian State Duma Speaker Vyacheslav Volodin accused Washington of using the aid package to "indebt" Ukraine and of appropriating the country's grain reserves as a means of payment.
"Washington wants a Holodomor in Ukraine," he wrote in a Telegram post, referring to the manmade 1930s famine that killed millions of Ukrainians.11 HOURS AGO
Thirty percent of jobs in Ukraine — 4.8 million in total — have been lost since the Russian invasion, the United Nations said Wednesday, with the outlook even worse if the war drags on.
"Economic disruptions, combined with heavy internal displacement and flows of refugees, are causing large-scale losses in terms of employment and incomes," the UN's International Labor Organization said.13 HOURS AGO
Ukraine has upgraded its goals from seeking to push Russian forces back to territories they held before Feb. 24 to looking to push Moscow's forces out completely, Kyiv's Foreign Minister Dmytro Kuleba told the Financial Times.20 HOURS AGO

US lawmakers voted Tuesday to send a $40 billion aid package to Ukraine, after President Joe Biden warned that funds to help Kyiv repel the Russian invasion would likely dry up within days.
The defense, humanitarian and economic funding passed the House of Representatives by 368 votes to 57, with the two parties having already reached an agreement on the details, and it will likely be rubber-stamped by the Senate by the end of the week or next week.
ONE DAY AGO
Rescuers on Tuesday found the bodies of 44 civilians under the rubble of a destroyed building in the eastern Ukrainian town of Izyum, now under Russian control, the regional governor said.
"The bodies of 44 civilians were found in Izyum under the rubble of a five-story building which was destroyed by the occupiers in early March," Oleg Synegubov, governor of the eastern Kharkiv region, said on Telegram.
Although fighting continues in the area, local media quoted him as saying residents had made the discovery while clearing the rubble from an area "where there is no shelling."ONE DAY AGO
President Vladimir Putin will not end the Ukraine war with the Donbas campaign and is determined to build a land bridge to Russian-controlled territory in Moldova, U.S. Director of National Intelligence Avril Haines said.
U.S. intelligence also views it increasingly likely that Putin will mobilize his entire country, including ordering martial law, and is counting on his perseverance to wear down Western support for Ukraine.
"We assess President Putin is preparing for prolonged conflict in Ukraine during which he still intends to achieve goals beyond the Donbas," Haines said.
US intelligence thinks Putin's decision to concentrate Russian forces in the eastern Donbas region is "only a temporary shift" after their failure to capture Kyiv in the north.
Russian forces still intend to win territory across the Black Sea coast, in part to secure water resources for Crimea, which Moscow seized in 2014, Haines told the Senate Armed Services Committee.
"We... see indications that the Russian military wants to extend the land bridge to Transnistria," Haines said, referring to the Moscow-backed separatist region of Moldova along Ukraine's southwest border.ONE DAY AGO
Germany will reopen its embassy in Kyiv, Foreign Minister Annalena Baerbock said Tuesday during a visit to Ukraine, the first by a senior government figure since the Russian invasion.
"We will shortly reestablish a minimal presence of our German embassy in Kyiv," Baerbock said as she travelled to the capital in the hope of soothing strained relations between Germany and Ukraine.ONE DAY AGO
The mayor of the Ukrainian capital Kyiv said that nearly two-thirds of the capital's residents had returned after a massive exodus following Russia's invasion of Ukraine in late February.
"Before the war, 3.5 million people lived in Kyiv. Almost two-thirds of the capital's residents have returned," Kyiv Mayor Vitali Klitschko told a press briefing.
Separately, the United Nations said more than 8 million people are estimated to have been internally displaced by Russia's war in Ukraine, having fled their homes but stayed within the country.
The figure for the number of internally displaced persons as of May 3, issued by the UN's International Organization for Migration, is up from the 7.7 million estimate that the IOM gave as of April 17.MAY 10, 2022 - 7:59 AM
The European Union has accused the Russian authorities of carrying out a cyberattack against a satellite network an hour before the invasion of Ukraine to pave the way for its assault.
It marked the first time the EU has formally blamed the Russian authorities for carrying out a cyberattack, the bloc's foreign policy chief Josep Borrell said.
"The European Union and its Member States, together with its international partners, strongly condemn the malicious cyber activity conducted by the Russian Federation against Ukraine, which targeted the satellite KA-SAT network, operated by Viasat," the 27-nation bloc said in a statement.
"The cyberattack took place one hour before Russia's unprovoked and unjustified invasion of Ukraine on 24 February 2022 thus facilitating the military aggression."MAY 10, 2022 - 7:08 AM
Russia will not participate in Thursday's special session of the UN Human Rights Council on Ukraine, the Foreign Ministry said.
The Council announced on Monday that it would hold a special session at Kyiv's request to examine "the deteriorating human rights situation in Ukraine stemming from the Russian aggression."
But Russian Foreign Ministry spokeswoman Maria Zakharova said on Tuesday that "the Russian delegation will not legitimize with its presence this new political show organized under the guise of an extraordinary session."MAY 10, 2022 - 6:40 AM
Kyiv said that more than 1,000 Ukrainian troops, many of them injured, remained in the sprawling Azovstal steel works in the Russian-controlled port city of Mariupol.
"More than a thousand" Ukrainian soldiers remain in the plant, Deputy Prime Minister Iryna Vereshchuk, told AFP.
"Hundreds are injured. There are people with serious injuries who require urgent evacuation. The situation is deteriorating every day."MAY 10, 2022 - 5:53 AM
German Foreign Minister Annalena Baerbock and her Dutch counterpart Wopke Hoekstra were in war-torn areas around Kyiv on a surprise visit to Ukraine.
Both visits were unannounced, with Baerbock visiting Bucha, a town which has become synonymous with allegations of Russian war crimes after dozens of bodies in civilian clothing were found in the streets.
There she could be seen meeting with local residents, an AFP correspondent said.
In a posting on Twitter, Hoekstra said he had arrived during the morning "in Kyiv for meetings with the Ukrainian government, together with my colleague Annalena Baerbock."
"Started my visit in Irpin, a suburb of Kyiv," he wrote of another town near Bucha where Russian troops are alleged to have carried out atrocities, posting pictures of himself near war-scarred buildings.MAY 10, 2022 - 5:11 AM
MAY 10, 2022 - 5:09 AM
The Pentagon said Monday it has seen indications that Ukrainians caught up in Russia's invasion are being forcibly removed from their homeland and sent to Russia.
"I can't speak to how many camps or what they look like," Pentagon spokesman John Kirby told reporters when asked about statements from Kyiv that some 1.2 million Ukrainians were being sent to Russia and placed in camps.
"But we do have indications that Ukrainians are being taken against their will into Russia," Kirby said. He called these actions "unconscionable" and "not the behavior of a responsible power."
The deportation of Ukrainians from their own nation — often to isolated or economically depressed regions of Russia, according to Kyiv — is another indication that Russia's President Vladimir Putin "simply won't accept and respect Ukrainian sovereignty."MAY 9, 2022 - 1:03 PM
Photos have emerged of European Council President Charles Michel in a bomb shelter in the Ukrainian city of Odessa after he was was forced to take cover when air raid sirens sounded during a meeting with Ukrainian Prime Minister Denys Shmyhal.
MAY 9, 2022 - 11:12 AM
MAY 9, 2022 - 11:11 AM
French President Emmanuel Macron said Monday that Russia and Ukraine would have to come to a negotiated truce and that peace efforts would not be served by Russia's "humiliation."
"Tomorrow we'll have a peace to build, let's never forget that," he told reporters.
"The terms of the discussion and negotiation will be set by Ukraine and Russia, but that will not be done through... the exclusion of one another, nor even in their humiliation."MAY 9, 2022 - 10:24 AM
Belarusian President Alexander Lukashenko, a key ally of Moscow, on Monday accused the West of supporting Nazi ideas and of being "at war with Russia" in Ukraine.
"Followers of the Nazis are obsessed with the idea of revenge, but they are not ready to fight openly against the heirs of the Soviet people," Lukashenko said at a speech on Victory Day, an annual holiday in Russia and other ex-Soviet countries to mark the defeat of Nazi Germany in 1945.
Lukashenko accused "Western elites" of elevating "Nazism to the rank of state ideology".MAY 9, 2022 - 10:21 AM
European Council President Charles Michel, who made a surprise visit to Odessa on Monday, was forced to break off a meeting and take cover when missiles struck the southern Ukrainian city, an EU official said.
The strike took place as Michel held talks with Ukrainian Prime Minister Denys Shmyhal.
"During the meeting with the PM, the participants needed to interrupt the meeting to take shelter as missiles struck again the region of Odessa," the official said.
MAY 9, 2022 - 8:30 AM
The Russian ambassador to Poland was attacked with red paint by pro-Ukraine activists in Warsaw when he tried to lay a wreath to mark Victory Day, Russia's Foreign Ministry said.
"In Warsaw, during the laying of a wreath at the cemetery of Soviet soldiers, an attack was carried out on the Russian ambassador to Poland, Sergei Andreev, and the Russian diplomats accompanying him," Foreign Ministry spokeswoman Maria Zakharova said on Telegram.
"The admirers of neo-Nazism have again shown their faces," she said, repeating Russia's assertion that it is fighting neo-Nazis in Ukraine.
MAY 9, 2022 - 6:54 AM
MAY 9, 2022 - 6:43 AM
Russian President Vladimir Putin lashed out at Western countries and hailed Russian soldiers fighting in Ukraine as he addressed an annual military parade in Moscow that marks the Soviet Union's defeat of Nazi Germany.
Putin Hails Soldiers Fighting in Ukraine at Russia's Victory Day ParadeREAD MOREMAY 7, 2022 - 2:43 PM
Russian President Vladimir Putin believes that he cannot afford to lose in Ukraine and is determined to push ahead with the war, CIA director Bill Burns said Saturday.
"I think he's a frame of mind in which he doesn't believe he can afford to lose," the US spy chief said.
Even as the Russians face strong resistance, "I think he's convinced right now that doubling down still will enable him to make progress," Burns said of the Russian leader.MAY 6, 2022 - 3:39 PM
Fifty Ukrainians were evacuated from the Azovstal steel plant in the battered Ukrainian city of Mariupol, officials in Kyiv said.
"Today we were able to evacuate from Azovstal 50 women, children and elderly people," Deputy Prime Minister Iryna Vereshchuk said on Telegram.MAY 6, 2022 - 1:39 PM
Over 40 Ukrainian soldiers and civilians captured by Russia, among them 11 women and a cleric, have been freed in a new prisoner exchange, Kyiv said.
"Another prisoner exchange has taken place: 41 people, including 11 women were brought home," Deputy Prime Minister Iryna Vereshchuk said in a statement on Telegram.
Among those released were 28 soldiers and 13 civilians, one of whom was a member of the clergy of the Ukrainian Orthodox Church.
She did not say how many Russians were released in exchange. MAY 6, 2022 - 11:04 AM
The Pentagon has denied reports that it helped Ukrainian forces sink the Russian warship Moskva in the Black Sea last month in a stunning setback for Moscow's invasion.
"We did not provide Ukraine with specific targeting information for the Moskva," Pentagon spokesman John Kirby said in a statement.
Kirby said the U.S. had "no prior knowledge" of the plan to strike the ship, which sank April 13, leaving a still-unclear number of Russian sailors dead or missing.
"We were not involved in the Ukrainians' decision to strike the ship or in the operation they carried out," Kirby said.
"The Ukrainians have their own intelligence capabilities to track and target Russian naval vessels, as they did in this case," he said.MAY 6, 2022 - 10:44 AM
A senior official from the Russian parliament said that Russia will remain in southern Ukraine "forever," speaking on a visit to the Moscow-controlled city of Kherson.
MAY 6, 2022 - 9:27 AM
The Kremlin said Friday there will be no Victory Day celebrations in Ukraine's Mariupol, a strategic port city that Russian troops claimed control of last month.
"A time will come and there will be a big celebration there," Kremlin spokesman Dmitry Peskov told reporters, adding that there were no plans for official visits on the day.
"There will certainly be Russians there, and there will be many Russians on May 9, but I don't know about any official delegation," Peksov said. MAY 6, 2022 - 8:10 AM
Russian forces have almost encircled Severodonetsk, the easternmost city in Ukraine held by Kyiv, and are trying to storm it, a local official said.
"The city is almost surrounded by Russian and (separatist) Lugansk People's Republic troops," Oleksandr Striuk, the head of the Severodonetsk military administration said on Ukrainian television.
"They are trying to storm the city through nearby villages," he said, indicating moves for a multi-pronged attack.
Severodonetsk's capture would be a major gain for the Russian army which has refocused its efforts on taking the whole of the eastern Donbas region. MAY 6, 2022 - 6:14 AM
Russia does not intend to use nuclear weapons in Ukraine, the country's Foreign Ministry said.
In the early days of the war, President Vladimir Putin ordered Russia's nuclear forces on high alert. In recent weeks, Russian state television has repeatedly floated the idea of a nuclear war with the West.MAY 6, 2022 - 6:06 AM
Moscow-backed separatists in southeastern Ukraine said they had taken down traffic signs spelling out the name of the besieged city of Mariupol in Ukrainian and English and replaced them with Russian ones.
"Updated road signs have been set up at the entrance to Mariupol," the transportation ministry of the self-proclaimed Donetsk People's Republic said in a statement.
MAY 6, 2022 - 3:55 AM
Almost 500 civilians have been evacuated from the battered city of Mariupol and its besieged Azovstal steel plant since a UN-led rescue operation began, the head of Ukraine's presidential office said Friday.
"We have managed to evacuate almost 500 civilians," Andriy Yermak said on Telegram. He said Kyiv will "do everything to save all its civilians and military" stuck in the devastated city, adding that the evacuations would continue.MAY 5, 2022 - 12:48 PM
Russian President Vladimir Putin and Israeli Prime Minister Naftali Bennett discussed the Ukraine crisis and the Holocaust amid tensions over Moscow's remarks regarding Adolf Hitler.
"A thorough exchange of views on the situation in Ukraine continued," the Kremlin said, adding the two leaders also discussed "historic memory" and the Holocaust.
The Israeli Prime Minister's office said Putin apologized to Bennett for the remarks made by his Foreign Minister Sergei Lavrov, who claimed Adolf Hitler may have had "Jewish blood."
"The Prime Minister accepted President Putin's apology for Lavrov's remarks and thanked him for clarifying his attitude towards the Jewish people and the memory of the Holocaust."
Russia Accuses Israel of Supporting 'Neo-Nazis' in UkraineREAD MORE
Putin also told Bennett that his country's army was "still ready" to allow safe passage for civilians trapped at Mariupol's steel plant, the Kremlin said.
"The Russian military is still ready to ensure the safe exit of civilians," Putin told Bennett, the Kremlin said. "As for the militants remaining at Azovstal, the Kyiv authorities must give them an order to lay down their arms."MAY 5, 2022 - 12:27 PM
A new UN convoy was heading to the Azovstal steelworks in Mariupol, which has seen heavy fighting between Ukrainian and Russian forces, to try to evacuate civilians, its humanitarian chief said.
"Today as we speak, a convoy is proceeding to get to Azovstal by tomorrow morning hopefully to receive those civilians remaining in that bleak hell... and take them back to safety," UN humanitarian chief Martin Griffiths told a Ukraine donors' conference in Warsaw.MAY 5, 2022 - 9:54 AM
Russia "violated" a truce it promised at the Azovstal steelworks in Mariupol, where Ukrainian forces are making a last stand in the city, a Ukrainian commander said, pleading for help for "dying" soldiers and the evacuation of civilians.
"The Russians violated the promise of a truce and did not allow the evacuation of civilians who continue to hide from shelling in the basement of the plant," Svyatoslav Palamar, a commander of the Azov regiment, said in a video on Telegram, indicating that "bloody battles" were taking place inside.MAY 5, 2022 - 8:22 AM
Moscow said Thursday that seven members of Denmark's embassy in Russia have been declared persona non grata and had two weeks to leave Russia.
Russia's Foreign Ministry said it summoned Danish Ambassador Carsten Sondergaard to inform him of the retaliatory measures following the expulsion of 15 Russian diplomats from Denmark and the country's military aid to Kyiv.
"The kingdom's openly anti-Russian policies cause serious damage to bilateral ties," the Foreign Ministry in Moscow said in a statement.
Since President Vladimir Putin sent troops to Ukraine on Feb. 24, the West has expelled dozens of Russian diplomats and Russia retaliated in tit-for-tat moves.MAY 5, 2022 - 7:50 AM
Ukrainian President Volodymyr Zelensky has launched a global crowdfunding platform to help Kyiv win the war with Russia and rebuild the country's infrastructure.
"In one click, you can donate funds to protect our defenders, to save our civilians and to rebuild Ukraine," Zelensky said in English in a video on his Twitter page, launching the United24 platform. "Every donation matters for victory."MAY 5, 2022 - 6:52 AM
The Kremlin said Thursday that it is aware that the U.S., NATO and Britain share intelligence with Ukraine.
Putin's spokesman Dmitry Peskov said it will "slow down but won't stop" Russia from completing what it calls its special military operation.
The comments came after The New York Times reported that U.S. has shared intelligence with Ukraine that has allowed it to target and kill many of the Russian generals who have died on the battlefield.MAY 5, 2022 - 5:53 AM
Ukraine said Russia was "trying to destroy" its remaining soldiers holed up in Mariupol's Azovstal steel plant, with Kyiv's last defenders in the battered city saying Moscow forces have broken into the giant factory.
"Russian occupiers are focusing on blocking and trying to destroy Ukrainian units in the Azovstal area," Kyiv's army said in a statement.
"With the support of aircraft, Russia resumed the offensive in order to take control of the plant."MAY 4, 2022 - 10:04 AM
The mayor of the destroyed Ukrainian city of Mariupol said that contact was lost with Ukrainian forces holed up in the Azovstal steel plant amid fierce battles with Russian troops.
"Unfortunately, yes, there is heavy fighting in Azovstal today," Vadym Boichenko told Ukrainian television, adding that city officials had "lost contact" with Ukrainian forces inside the plant and had no way of knowing "what's going on, whether they are safe or not."MAY 4, 2022 - 9:21 AM
The bodies of another 20 civilians were found in the past 24 hours in the Kyiv region, police said Wednesday, raising the total number of bodies found there so far to 1,235.
Kyiv regional police chief Andriy Nebytov said the latest discoveries were found in Borodianka and the surrounding villages, some 25 kilometers (15 miles) from Bucha, the town near Kyiv now synonymous with allegations of alleged Russian war crimes.
Others were found in the Vyshgorod area just north of the capital.
"A total of 1,235 bodies of civilians" have been found, he said in a video released by the interior ministry.MAY 4, 2022 - 8:13 AM
Ukraine has accused Russia of planning to hold a military parade in the captured city of Mariupol on May 9 to celebrate victory over the Nazis in World War II.
Kyiv said an official from Russia's presidential administration had arrived in the strategic southern port city, which has been largely destroyed in Russia's more than two-month invasion of Ukraine, to oversee plans for the Victory Day parade.
"Mariupol will become a center of 'celebration,'" Ukraine's military intelligence said in a statement on social media.
"The central streets of the city are urgently being cleaned of debris, bodies and unexploded ordnance," it added.
MAY 4, 2022 - 7:58 AM
The Kremlin said Russia was not storming the Azovstal steel plant in Mariupol, after Ukraine accused Moscow of launching a "powerful" assault on the industrial zone where Kyiv's forces are holed up.
"The order was publicly given by the supreme commander-in-chief to call off the assault," Kremlin spokesman Dmitry Peskov told reporters, referring to an order given by President Vladimir Putin last month not to pursue an attack on the area.
"There is no storming," Peskov said.
He said that there are instances of "exacerbation" at the site when Ukrainian "militants take up firing positions."
"These attempts are suppressed very quickly," Peskov said.
The Ukrainian military said Tuesday that Russian forces had launched an offensive on the besieged Azovstal steel plant after some 100 civilians were evacuated from the tunnels beneath the steelworks.
The Russian army said its forces were using artillery and planes to target Azovstal, while the Defense Ministry accused Ukrainian troops of using a pause in fighting to once again take up their combat positions at the plant.
The strategic port of Mariupol is among the most battered cities in Ukraine, after Russian forces besieged the city for several weeks. MAY 4, 2022 - 6:52 AM
Russia said it has banned entry to several dozen Japanese officials, including Prime Minister Fumio Kishida, after Tokyo joined international sanctions against Moscow over its military campaign in Ukraine.MAY 4, 2022 - 5:57 AM
European Council President Charles Michel on Wednesday pledged to increase EU military aid to Moldova, Ukraine's neighbor that has seen a series of attacks in a pro-Moscow separatist region.MAY 4, 2022 - 5:55 AM
Russian strikes hit several regions across Ukraine on Tuesday, including the western hub of Lviv and a mountainous region bordering Hungary which was targeted for the first time, officials said.
The mayor of Lviv, near the Polish border, said the strikes caused power outages in parts of the city.
"As a result of the rocket strike (on Lviv), two power substations were damaged. A part of the city doesn't have electricity," Andriy Sadoviy said on Twitter.
He said one person was wounded.
Authorities also reported strikes in the central region of Kirovograd and the southwestern region of Vinnytsia.
The mountainous region of Transcarpathia, which borders Hungary and Slovakia and which has so far been spared attacks, was also hit Tuesday.MAY 4, 2022 - 5:53 AM
Belarus, a Moscow ally that shares a border with Ukraine, launched "surprise" military maneuvers on Wednesday, to test the reactive capacity of its army, its defense ministry said.
Belarus military units were testing their capacity to "go on the alert, move to predetermined zones and undertake combat training," the ministry said in a statement.
"The aim is to evaluate the readiness and ability of troops to react rapidly to a possible crisis," it continued, describing the maneuvers as a "surprise" exercise.
It published photos of columns of vehicles, including tanks, moving along roads.MAY 3, 2022 - 10:44 AM
The UN on Tuesday said 101 civilians were "successfully evacuated" from the tunnels of the Azovstal plant in Ukraine's battered city of Mariupol, besieged by Russian forces for two months, in a joint effort with the Red Cross.
"I am pleased and relieved to confirm that 101 civilians have successfully been evacuated from the Azovstal steel plant in Mariupol," Osnat Lubrani, the UN's Ukraine humanitarian coordinator said in statement, adding that the group included "women, men, children and older persons."
MAY 3, 2022 - 10:36 AM
British Prime Minister Boris Johnson announced Tuesday that the U.K. will send £300 million ($376 million) to Ukraine in military aid.
Johnson announced the plans while addressing Ukraine's lower house of parliament, the Verkhovna Rada, by video link.
He also commend Kyiv for fighting against Russian forces, which invaded Ukraine on Feb. 24, "with the energy and courage of lions."
"This is Ukraine's finest hour, that will be remembered and recounted for generations to come," said Johnson, borrowing a phrase first used by British Prime Minister Winston Churchill during the Second World War.
"We will carry on supplying Ukraine... with weapons, funding and humanitarian aid, until we have achieved our long-term goal, which must be so to fortify Ukraine that no-one will ever dare to attack you again," he told Ukrainian lawmakers.
The new military support package will include electronic warfare equipment, a counter battery radar system, GPS jamming equipment and thousands of night vision devices.
MAY 3, 2022 - 7:22 AM
Pope Francis said in an interview published Tuesday that he requested a meeting with Russian President Vladimir Putin over Ukraine.
The pontiff told Italy's Corriere Della Sera newspaper that he had sent a message to Putin around 20 days into the conflict saying that he was willing to visit Moscow. He also said that he wanted to meet Putin before going to Kyiv.
"We have not yet received a response and we are still insisting, though I fear that Putin cannot, and does not, want to have this meeting at this time," Francis said.
"But how is it possible to not stop such brutality?"
The pope has repeatedly called for peace in Ukraine and denounced the "cruel and senseless war" without mentioning Putin or Moscow by name.MAY 2, 2022 - 5:33 AM
Kyiv said Monday that its drones sank two Russian patrol boats near the Black Sea's Snake Island where Ukrainian soldiers rebuffed Moscow's demands to surrender at the start of its invasion.
"Two Russian Raptor boats were destroyed at dawn today near Snake Island," Ukraine's defense ministry said in a statement distributed on social media.
The defense ministry also released grainy black and white arial footage showing an explosion on a small military vessel.
MAY 2, 2022 - 5:11 AM
Ukrainian authorities are planning to evacuate more civilians from Mariupol on Monday, after dozens were finally brought to safety following weeks trapped under heavy fire in the strategic port city's Azovstal steel complex.
The head of the Donetsk Regional Military Administration later said the evacuation would begin at 7:00 am local time (0400 GMT).
One Russian news report put the number of civilians still in the plant at more than 500.
MAY 1, 2022 - 5:28 PM
MAY 1, 2022 - 5:17 PM
Eight civilians died on Sunday following Russian shelling attacks in Donetsk and Kharkiv, the regions' governors said, as Moscow's forces push deeper into eastern Ukraine.
The deaths came as the Russian army refocuses its efforts on eastern Ukraine, notably the Donbas region, which incorporates Donetsk and Lugansk.
Four were killed in shelling in the town of Lyman in Donetsk, the regional governor said.
"On May 1, four civilians were killed in Russian shelling in the Donetsk region, all in Lyman. Eleven other people were injured," governor Pavlo Kyrylenko said on Telegram.
Another person had died of his injuries in a town near Lyman, he added.
Lyman, a former railway hub known as the "red town" for its redbrick industrial buildings, is expected to be one of the next places to fall to the Russian army after Ukrainian forces withdrew.MAY 1, 2022 - 11:27 AM
The evacuation of the besieged Azovstal steel plant in the port city of Mariupol has started, with an initial group of 100 civilians en route to Ukrainian-held territory, President Volodymyr Zelensky said Sunday.
"Evacuation of civilians from Azovstal began. The 1st group of about 100 people is already heading to the controlled area. Tomorrow we'll meet them in Zaporizhzhia," he tweeted, referring to a city 220 kilometers (130 miles) to the northwest.
"Now they, together with #UN, are working on the evacuation of other civilians from the plant," he said.
MAY 1, 2022 - 9:55 AM
A fire broke out on Sunday at a Russian Defense Ministry site in Belgorod, close to the border with Ukraine, the region's governor said, injuring one person.
"On the the borders of three municipalities — Borisov, Belgorod and the urban district of Yakovlevsky — a fire broke out at one of the Defense Ministry's facilities," the governor of Russia's Belgorod region, Vyacheslav Gladkov, said on Telegram.
MAY 1, 2022 - 7:50 AM
The Russian Defense Ministry said Sunday that nearly 50 civilians have been evacuated from the besieged Azovstal steel plant in the Ukrainian port city of Mariupol.
"On April 30, following the implementation of a ceasefire and the opening of a humanitarian corridor, two groups of civilians have left the residential buildings adjacent to the site of the Azovstal steel plant," the ministry said on Telegram.
"Twenty-five residents left in the afternoon. In the early evening, a second group of 21 people left and were taken to Bezimenne," a village situated halfway between Mariupol and the Russian border.
"All of the civilians were given accommodation, food and necessary medical help," the Russian authorities said, without specifying where the first group had been taken.MAY 1, 2022 - 5:12 AM
Ukraine's foreign minister has asked China to provide security guarantees for Kyiv, in a lengthy interview containing some of the most direct criticisms of Moscow recently published by Beijing's state media.
Western powers and Ukraine have repeatedly urged China to condemn Russia's invasion as it tries to maintain a supposedly neutral stance, with the United States threatening consequences if Beijing provides military or economic support to Moscow.MAY 1, 2022 - 5:08 AM
U.S. Speaker of the House Nancy Pelosi voiced support for Ukraine's "fight for freedom" at a meeting with President Volodymyr Zelensky on a visit to Kyiv, U.S. and Ukrainian officials said on Sunday.
"We believe that we are visiting you to say thank you for your fight for freedom... Our commitment is to be there for you until the fight is done," Pelosi told Zelensky, according to a video from the Ukrainian presidency.
Zelensky tweeted: "Thank you to the United States for helping protect the sovereignty and territorial integrity of our state".
"The U.S. is leading strong support for Ukraine in its fight against Russian aggression," he said.
The trip by a Congressional delegation had not been previously announced.
MAY 1, 2022 - 5:07 AM
Hollywood star Angelina Jolie on Saturday made a surprise appearance in the western Ukrainian city of Lviv where she met displaced people and was spotted in a cafe.
Jolie is a UNHCR special envoy but it was not known if she was visiting the country in that capacity.
"For all of us, this visit has been a surprise," said Lviv regional governor Maxim Kozytski on Telegram, posting photos and videos of the actress playing with children and posing with voluntary workers.
At a hospital, she visited children injured in the bombardment of the Kramatorsk station, blamed on a Russian missile, in which more than 50 civilians trying to escape the under-fire east were killed, according to the governor.
Jolie also spoke to volunteers giving psychological help to many of the displaced and some of those who had fled.
Over 7.7 million people have been internally displaced since the Russian invasion on February 24. A further 5.4 million have left the country.
Later the dressed-down star was spotted in a Lviv cafe by Maya Pidhoretska who posted a video on Facebook.
"I am having a coffee and I see Angelina Jolie in Lviv," reported the surprised Lviv resident.APRIL 30, 2022 - 1:50 PM
Fourteen Ukrainians including a pregnant soldier have been freed in the latest prisoner exchange with Russian forces, Ukraine said on Saturday, without revealing the number of Russians returned to Moscow.
"Today, we carried out a new exchange of prisoners. Fourteen of ours are coming home, seven military and seven civilians. One of the military women is five months pregnant," Deputy Prime Minister Iryna Vereshchuk said on Telegram.APRIL 30, 2022 - 9:39 AM
The bodies of three men with their hands tied were found in a pit near Bucha, a town close to Kyiv that has become synonymous with allegations of Russian war crimes, Ukraine police said Saturday.
"On April 29, a pit with the bodies of three men was found in the Bucha district," a police statement said. APRIL 29, 2022 - 10:26 AM
The US Defense Department warned Americans on Friday against going to Ukraine to join the fight against Russia's invasion after a former marine was killed.
"We continue to urge Americans not to go to Ukraine... this is an active war zone, this is not the place to be traveling to," Pentagon spokesman John Kirby told CNN the day after reports emerged of the death of Willy Joseph Cancel.
Briton and American Killed in UkraineREAD MOREAPRIL 29, 2022 - 6:45 AM
The Netherlands will reopen its embassy in Kyiv on Friday, more than two months after it was closed just before Russia invaded Ukraine.
Although the Dutch embassy will reopen, its consular section will remain closed for the time being, the Dutch foreign ministry's statement added.APRIL 29, 2022 - 6:38 AM
The U.S.-funded Radio Free Europe/Radio Liberty said Friday that one of its staff had died in a Russian strike on Kyiv during a visit by UN chief Antonio Guterres.
"Radio Liberty journalist and producer Vera Gyrych died as a result of a Russian missile hitting the house where she lived in Kyiv. The shelling took place on April 28," the Ukrainian branch of the news organization said in a statement.
APRIL 29, 2022 - 5:34 AM
Russia's federal aviation agency Rosaviatsia has extended its ban on flights to and from 11 airports in southern and central Russia until May 7.
The Anapa, Belgorod, Bryansk, Voronezh, Gelendzhik, Krasnodar, Kursk, Lipetsk, Rostov-on-Don, Simferopol and Elista airports are affected by the restrictions.APRIL 29, 2022 - 5:09 AM
One person has been killed in Thursday's Russian strike that rocked the center of the capital Kyiv during a visit by the UN chief, the city's mayor said Friday.
"Rescuers, who are continuing to search and remove rubble from a residential building in the Shevchenkivskyi district where a rocket hit yesterday, have just discovered the remains of a person who was killed," Kyiv mayor Vitali Klitschko said in a statement on social media.
Meanwhile Russia's Defense Ministry confirmed it had carried out the air strike on Kyiv during UN Secretary-General Antonio Guterres' visit.
"High-precision, long-range air-based weapons of the Russian Aerospace Forces have destroyed the production buildings of the Artyom missile and space enterprise in Kyiv," the ministry said in its daily briefing on the conflict in Ukraine.APRIL 29, 2022 - 4:38 AM
Kyiv said plans were in place Friday to evacuate civilians from the besieged Azovstal steel plant in the southern city of Mariupol where Ukrainian forces and civilians are encircled by Russian troops.
"An operation to evacuate civilians from the Azovstal factory is planned for today," the Ukrainian presidency said in a statement.
Russia last week said it had gained full control of the strategic port city, except for the huge Azovstal industrial area.
President Vladimir Putin ordered a blockade of the steelworks, where hundreds of civilians are sheltering with Ukrainian troops, according to Kyiv, including those requiring medical attention.APRIL 29, 2022 - 3:15 AM
Moscow and St. Petersburg held nighttime World War II victory parade rehearsals late Thursday as Russian forces continued their push to capture territory in eastern Ukraine.
State media showed videos of military vehicles sweeping through the empty streets of central Moscow.
Moscow, St. Petersburg Rehearse WWII Parade as Ukraine War RagesREAD MORE
APRIL 28, 2022 - 5:28 PM
Russian strikes that hit a residential neighbourhood in Kyiv as the UN's secretary general was visiting on Thursday were an attempt "to humiliate" the global body, President Volodymyr Zelensky said.
"Today, immediately after the end of our talks in Kyiv, Russian missiles flew into the city. Five rockets. And this says a lot... about the Russian leadership's efforts to humiliate the UN and everything that the organisation represents," Zelensky said, adding that it required "a correspondingly powerful reaction."APRIL 28, 2022 - 4:13 PM
Russian strikes slammed into Kyiv on Thursday evening as UN Secretary-General Antonio Guterres was visiting, in the first such bombardment of Ukraine's capital since mid-April, the mayor and AFP correspondents said.
There was no immediate information about casualties from the strikes, which hit a western part of the city centre, but a close aide to the UN chief sent a message to journalists confirming they were safe.
Kyiv mayor Vitali Klitschko said there had been "two hits in the Shevchenkovsky district" in a post on Telegram and said they were clarifying details about casualties.
AFP correspondents saw black smoke pouring into the air and a building in flames with a heavy presence of police and rescuers in the area.
"Missile strikes in the downtown of Kyiv during the official visit of @antonioguterres," tweeted Mykhaylo Podolyak, a senior aide to Ukrainian President Volodymyr Zelensky.
"The day before he was sitting at a long table in the Kremlin, and today explosions are above his head," Mykhaylo said referring to Guterres' visit to Moscow where he met Russian President Vladimir Putin a few days ago.
APRIL 28, 2022 - 1:12 PM
U.S. President Joe Biden has blasted Moscow for "idle comments" on the possible use of nuclear weapons in the Ukraine conflict, saying such talk showed Russia's "desperation."
"No one should be making idle comments about the use of nuclear weapons or the possibility that they would use that. It's irresponsible," Biden said.APRIL 28, 2022 - 1:04 PM
Ukrainian investigators have identified more than 8,000 cases of suspected war crimes since Russia's invasion, prosecutor general Iryna Venediktova told a German TV channel on Thursday.
"It's actually 8,600 cases only about war crimes, and more than 4,000 cases that are connected with war crimes," Venediktova told the Deutsche Welle broadcaster.APRIL 28, 2022 - 12:48 PM
Kyiv said 45 Ukrainian soldiers and civilians captured by Russia had been released in a new prisoner exchange, without saying how many Russians were released.
"Another prisoner exchange has taken place. Today, 45 of our men were freed from Russian captivity," Deputy Prime Minister Iryna Vereshchuk said in a statement on Telegram.
Among those released were 13 military officers and 20 soldiers as well as 12 civilians, she said.
There was no immediate confirmation from Moscow about the swap or how many Russian prisoners had been freed.APRIL 28, 2022 - 11:19 AM
Mariupol City Council has accused Russian soldiers of removing some 2,000 objects from the city's museum.
The missing items include paintings, ancient religious icons, and a unique handwritten Torah scroll, officials wrote on Telegram.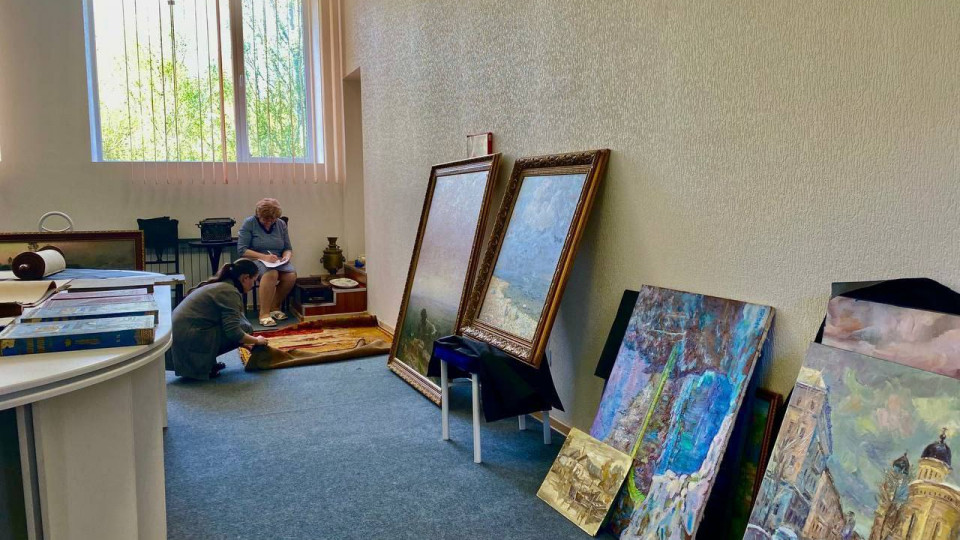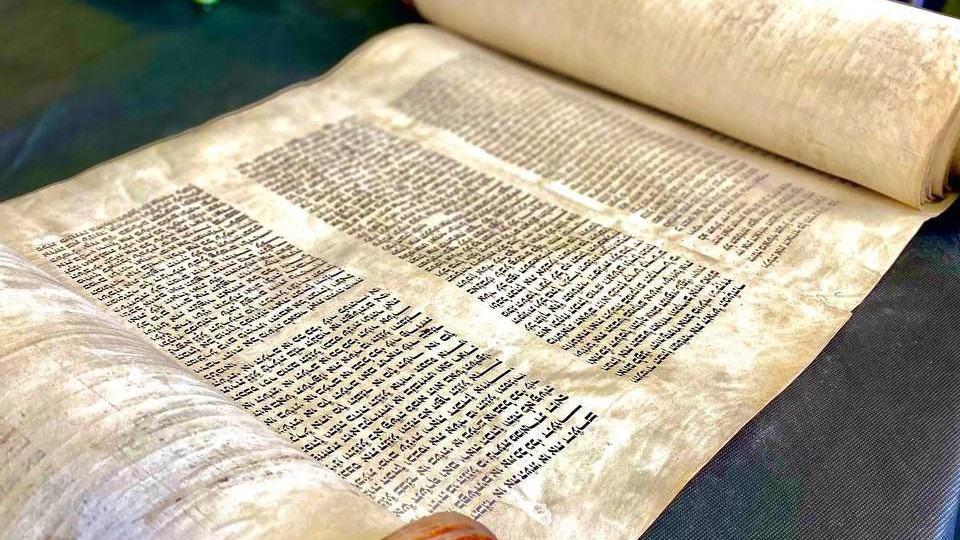 APRIL 28, 2022 - 10:31 AM
Ukrainian prosecutors said they were investigating 10 Russian soldiers suspected of committing war crimes in Bucha, where bodies in civilian clothes were found dead after Moscow's troops retreated.
"Ten servicemen of the 64th motorized infantry brigade of the Russian armed forces, part of the 35th army, are suspected of cruel treatment of civilians and other violations of laws and customs of war," the Ukrainian prosecutor general's office said in a statement.APRIL 28, 2022 - 8:48 AM
Turkish President Recep Tayyip Erdogan told Russia's Vladimir Putin on Thursday that Ankara was ready to do more to end the war in Ukraine after helping arrange a Russian-U.S. prisoner swap.
Erdogan's office said that Putin "thanked" the Turkish leader in a phone call for helping arrange the exchange of ex-Marine Trevor Reed for the former Russian pilot Konstantin Yaroshenko.
The swap took place in Turkey "under the coordination and supervision of the National Intelligence Organization," Erodgan's office said in reference to Turkey's MIT intelligence service.
"President Erdogan said that coordination and close dialogue between intelligence units should be continued," his office said.
Ankara was now "ready to take the initiative to end the war between Russia and Ukraine and to mediate a path to peace."APRIL 28, 2022 - 8:34 AM
A senior Ukrainian presidential aide said that Kyiv has the "right" to strike Russian military targets, suggesting direct attacks on facilities within Russian territory.
"Ukraine will defend itself in any way, including strikes on the warehouses and bases of the killer Russia. The world recognises this right," presidential aide and conflict negotiator Mykhaylo Podolyak wrote on Twitter.APRIL 28, 2022 - 7:39 AM
The Kremlin said that Western arms deliveries to Ukraine were dangerous for European security.
"The tendency to pump weapons, including heavy weapons into Ukraine — these are the actions that threaten the security of the continent, provoke instability," Kremlin spokesman Dmitry Peskov told reporters.APRIL 28, 2022 - 7:38 AM
Russia raised the alarm over "acts of terrorism" in Moldova's Moscow-backed breakaway region of Transnistria after separatist authorities reported several attacks there this week.
"We are alarmed by the escalation of tensions in Transnistria," Foreign Ministry spokeswoman Maria Zakharova said during her weekly briefing, pointing to reports of shootings and explosions.
"We regard these actions as acts of terrorism aimed at destabilising the situation in the region and expect a thorough and objective investigation," Zakharova added.
She said Russia "strongly condemns" attempts to involve Transnistria in the conflict in neighboring Ukraine, where Moscow has been conducting a military operation for more than two months.
Zakharova also dismissed a "sensational statement" from Ukraine about Russian peacekeepers and Transnistrian conscripts preparing "for some offensive actions."APRIL 28, 2022 - 5:04 AM
UN Secretary-General Antonio Guterres described war as "evil" and absurd during a visit to Borodianka outside Kyiv, where Moscow's troops are accused of killing civilians during their occupation.
"I imagine my family in one of those houses that is now destroyed and black. I see my granddaughters running away in panic. The war is an absurdity in the 21st century. The war is evil. There is no way a war can be acceptable in the 21st century," Guterres said.
APRIL 28, 2022 - 12:41 AM
At least six hacker groups aligned with the Russian government have carried out more than 237 cyberattacks against Ukraine since Moscow invaded, U.S. tech giant Microsoft said in a report Wednesday.
It added that in "hybrid" warfare tactics, Russia often matches cyberattacks with military assaults on the battlefield.
Microsoft said it had tracked almost 40 destructive cyberattacks, aimed at hundreds of systems, a third of which had directly targeted Ukrainian government organizations at all levels, from the national to the local, while another 40% had gone after critical infrastructure.
"When Russian troops first started to move toward the border with Ukraine, we saw efforts to gain initial access to targets that could provide intelligence on Ukraine's military and foreign partnerships," it said.
Microsoft noted it was "likely the attacks we've observed are only a fraction of activity targeting Ukraine."
Russia Coordinating Cyberattacks With Military Strikes in Ukraine – MicrosoftREAD MOREAPRIL 27, 2022 - 12:13 PM
President Vladimir Putin warned that if any other country intervenes in Moscow's military operation in Ukraine, Russia will launch a quick-fire military response.
Speaking to lawmakers, Putin said that "if anyone sets out to intervene in the current events from the outside and creates unacceptable threats for us that are strategic in nature, they should know that our response... will be lightning-fast."
Putin Warns of 'Lightning Response' to Intervention in UkraineREAD MOREAPRIL 27, 2022 - 11:17 AM
Kyiv has said its troops struck Russian positions on the Black Sea's Snake Island, which gained notoriety when Ukrainian soldiers deployed there rebuffed demands to surrender from Moscow's invading forces.
"Our forces carried out strikes on enemy positions on Snake Island," the Ukrainian military said in a statement on social media late Tuesday, claiming to have hit a checkpoint and an anti-aircraft system.
"The Russians' losses are being clarified," it said.
Russia has not confirmed the attack on Snake Island which Moscow captured shortly after launching its invasion of Ukraine on Feb. 24.
This small island became a symbol of Ukraine's resistance to the Russian invasion after a radio exchange went viral in which Ukrainian soldiers told the crew of Russia's attacking warship demanding their surrender, to "go f*** yourself."APRIL 27, 2022 - 10:18 AM
More than 5.3 million Ukrainians have fled their country since Russia invaded two months ago, the United Nations said, with more than 52,000 joining their ranks in the past 24 hours.
In total, 5,317,219 people have fled Ukraine as refugees since Feb. 24, according to the latest data from the UN refugee agency, UNHCR.APRIL 27, 2022 - 8:43 AM
The Kremlin said the halt of natural gas supplies to Poland and Bulgaria over the refusal to pay in rubles was a result of unfriendly actions towards Russia.
"The need for a new payment method was a result of unprecedented unfriendly steps in the economic sphere and the financial sector, which were taken against us by unfriendly countries," Kremlin spokesman Dmitry Peskov told reporters.
"This need was dictated by the fact that, as you know, they blocked from us — or, to put it plainly, stole — a fairly significant amount of our reserves," Peskov said, adding that this led to a "transition to a new payment system."
"So there is no question of blackmail here," Peskov said in response to comments by European Commission chief Ursula von der Leyen, who said this was "another attempt by Russia to blackmail us with gas."APRIL 27, 2022 - 7:36 AM
The Russian Foreign Ministry said Wednesday that it had banned entry to 287 British MPs in response to the UK's sanctions against Russian parliamentarians.
"In response to the decision taken by the British government on March 11 to add 386 State Duma deputies to a sanctions list, in a reciprocal move, personal restrictions are being placed on 287 members of the House of Commons," the ministry said in a statement. The House of Commons has a total of 650 members.APRIL 27, 2022 - 7:36 AM
Russia is withdrawing from the United Nation's tourism body, the UNWTO said Wednesday ahead of a vote by its executive council to suspend Moscow's membership over its invasion of Ukraine.
"Russia has announced its intention to withdraw from UNWTO," the organization said in a tweet, adding that Russia's suspension "is effective immediately."APRIL 27, 2022 - 6:20 AM
The interior ministry of Transnistria, a Moscow-backed separatist region of Moldova bordering Ukraine, said Wednesday that shots were fired at a village housing a Russian arms depot after drones flew over from Ukraine.
"Last night, several drones were noticed in the sky over the village of Kolbasna," the ministry said. "On the morning of April 27 at 8:45 a.m. (05:45 GMT) shots were fired from the Ukrainian side towards Kolbasna," it said, adding that there were no reported injuries.
This came after the unrecognised region has reported a series of explosions that it called "terrorist attacks," raising fears of a spillover from the war in Ukraine.APRIL 27, 2022 - 5:03 AM
Igor Volobuev, vice president of state-owned Gazprombank, said he has fled Russia to fight alongside Ukrainian forces, becoming the latest top executive or official known have made an abrupt exit from the country.
Top Gazprombank Executive Flees Russia to Join Ukraine WarREAD MOREAPRIL 27, 2022 - 5:00 AM
Russia's Defense Ministry said Wednesday its forces had destroyed a large quantity of Western-supplied weapons in Ukraine with long-range missiles.
"On the territory of the Zaporizhzhia aluminium plant, high-precision long-range sea-based Kalibr missiles destroyed hangars with a large batch of foreign weapons and ammunition supplied by the United States and European countries for Ukrainian troops," the ministry said in a briefing.APRIL 27, 2022 - 3:54 AM
Ukraine announced Wednesday that Russian forces had pushed deeper into the east of the country and captured several villages, as part of Moscow's offensive to take control of Donbas.
The Defense Ministry said that Russian forces had pushed out Kyiv's army from Velyka Komyshuvakha and Zavody in the Kharkiv region and had gained control over Zarichne and Novotoshkivske in the Donetsk region.APRIL 26, 2022 - 11:44 AM
Work in Kyiv has begun to remove a Soviet-era monument commemorating "the unification" of Russia and Ukraine.

Erected in 1982, the sculpture features two eight-meter bronze figures to represent the two "brotherly nations," both holding aloft a Soviet emblem.
Kyiv Mayor Vitali Klitschko shared photos of the demolition process on Facebook.
"It's symbolic: when we tried to lift the sculpture using a crane, the head of a Russian worker fell off," he wrote.
Klitschko says there are currently plan to dismantle a further 60 monuments, bas-reliefs, and signs related to Russia and Soviet Union in the Ukrainian capital.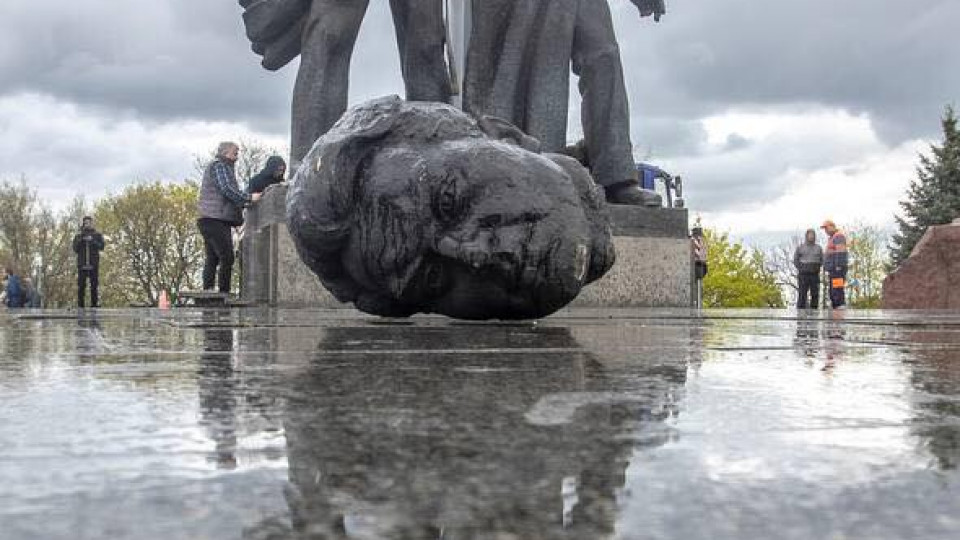 APRIL 26, 2022 - 8:36 AM
Moscow has announced the expulsion of three Swedish diplomats.
The move follows Stockholm's decision to expel three Russian diplomats it accused of conducting "illegal operations" in early April.
In a statement, Russia's foreign ministry said that it "strongly protested" the expulsion of Russian diplomats, as well as Sweden's "military support to the Kyiv regime".

The decision comes less than 24 hours after Moscow also declared 40 German diplomats persona non grata.
APRIL 26, 2022 - 8:03 AM
More than eight million Ukrainians could flee as refugees this year, the United Nations said Tuesday, doubling its aid appeal for those stuck inside the war-ravaged country.
More than 5.2 million Ukrainians have already fled the country in the two months since Russia launched its full-fledged invasion on February 24, fuelling Europe's fastest-growing refugee crisis since World War II.
The UN refugee agency, which initially forecast that up to four million people would flee this year, said it would need $1.85 billion to support refugees in neighbouring countries.
The UN launched a flash appeal on March 1, calling for $1.1 billion to help some six million people inside the country over three months.
On Tuesday, the humanitarian agency OCHA said it now estimated that more than $2.25 billion was necessary to address the escalating needs inside Ukraine, and said the appeal was meant to cover assistance through August. APRIL 26, 2022 - 7:22 AM
Germany will authorize the delivery of tanks to Ukraine, Defense Minister Christine Lambrecht said Tuesday, in what would be a clear switch in Berlin's cautious policy on military backing for Kyiv.
The government has agreed to sign off the delivery of used Gepard anti-aircraft tanks, Lambrecht told an international meeting of defence ministers at the U.S. Ramstein airbase, according to a draft of her speech seen by AFP.
Forty countries are holding emergency talks at the airbase in southwestern Germany on bolstering the defense capabilities of Ukraine.
The meeting, held on the invitation of the United States, is "focused on doing things to generate additional capability and capacity for the Ukrainian forces," according to Defense Secretary Lloyd Austin.
France is delivering Caesar cannons with a range of 40 kilometers (25 miles) and Britain has provided Starstreak anti-air missiles and tanks.
German Chancellor Olaf Scholz has come under fire for refusing to directly send heavy weapons to Ukraine, despite announcing a "turning point" in German defence policy in response to the war.
The chancellor has justified his cautious approach by saying he wishes to avoid a direct confrontation between NATO and Russia, a nuclear power.
APRIL 26, 2022 - 6:47 AM
The United States vowed Tuesday to move "heaven and earth" to help Ukraine win its battle against Russia's unprovoked invasion, as allies from 40 nations met to bolster Kyiv's defense against Moscow.
The meeting called by the U.S. at its Ramstein airbase in southwestern Germany aims "to help Ukraine win the fight against Russia's unjust invasion and to build up Ukraine's defenses for tomorrow's challenges," said Defense Secretary Lloyd Austin as he opened the talks.
"Ukraine clearly believes that it can win and so does everyone here," he added.
The U.S. is already the biggest supplier of international military aid to Ukraine and Austin said Washington is "going to keep moving heaven and earth so that we can meet" Kyiv's needs.
APRIL 26, 2022 - 12:35 AM
Russian Foreign Minister Sergei Lavrov said Monday that peace talks with Ukraine would continue, while warning there was a "real" danger of a World War III.
Speaking to Russian news agencies, he criticized Kyiv's approach to the talks, adding: "Good will has its limits. But if it isn't reciprocal, that doesn't help the negotiation process.
Russia's Lavrov Warns of 'Real' Danger of World War IIIREAD MOREAPRIL 25, 2022 - 10:51 AM
Russia has announced the expulsion of 40 German diplomats.
The move is the latest in a wave of high-profile, tit-for-tat expulsions as Moscow and the West sever diplomatic ties amid Russia's invasion of Ukraine.

EU allies expelled more than 200 diplomats in early April as fighting in Ukraine continued to intensify, prompting the Kremlin to expel 15 Dutch diplomats on April 19.APRIL 25, 2022 - 9:14 AM
Ukraine on Monday said Moscow had not agreed to its request for a humanitarian corridor to let wounded soldiers and civilians leave the Azovstal steel plant in the besieged port city of Mariupol.
"Unfortunately, there are no agreements on humanitarian corridors from Azovstal today," Deputy Prime Minister Iryna Vershchuk said on Telegram.
The statement follows an earlier announcement by Moscow's Defense Ministry that there would be a ceasefire around the embattled factory so that civillians trapped in the building's basement could leave the area.

APRIL 25, 2022 - 8:41 AM
The U.S. Secretary of State, Antony Blinken, has commented on his visit to Kyiv on Sunday to meet with Ukrainian President Volodymyr Zelensky. He was joined in the Ukrainian capital by U.S. Secretary of Defense, Lloyd J. Austin.
APRIL 25, 2022 - 7:01 AM
The Russian Defense Ministry has announced a ceasefire around Mariupol's embattled Azovstal steel plant.

Officials said that they would open a humanitatian corridor at 2 p.m. local time so that civillians could evacuate from the area.

The plant is the sole remaining stronghold for Ukrainian soldiers fighting to keep the city from Russian control.
The Ukrainian government reports that hundreds of civillians are still sheltering in the factory's basements from Russian bombardment. "The leadership of the Russian Federation once again confirms the previously opened and permanently operating ... round-the-clock humanitarian corridor from Azovstal metallurgical plant [sic] for the evacuation of civilians (workers, women and children), whose alleged presence in the underground structures of the plant is publicly announced by the Kyiv authorities," the Ministry of Defense wrote in a statement on Facebook.

They also said that troops would "unilaterally cease any hostilities," and that units would be withdrawn to a safe distance" to ensure that civillians could be evacuated "in any directions they choose."
APRIL 22, 2022 - 4:32 PM
Russia said Friday that one crew member died and 27 went missing after the Moskva missile cruiser sank last week, Moscow's first admission of the losses following the tragedy.
"As a result of a fire on April 13, the Moskva missile cruiser was seriously damaged due to the detonation of ammunition," the Defense Ministry said in a statement carried by Russian news agencies. "One serviceman was killed, another 27 crew members went missing," the ministry said, adding that "the remaining 396 members" had been evacuated.
In Photos: The Victims of Russia's Sunken Moskva CruiserREAD MOREAPRIL 22, 2022 - 2:03 PM
Moldova on Friday summoned Moscow's envoy after a senior Russian commander said Moscow sought "control over the south of Ukraine" that could provide access to Moldova's breakaway region of Transnistria.
"Moldova's foreign ministry views these statements as unfounded and contradicting Russia's position in support of the sovereignty and territorial integrity of our country within internationally recognised borders," the ministry said in a statement. APRIL 22, 2022 - 1:17 PM
Russian President Vladimir Putin will next week hold talks with United Nations Secretary General Antonio Guterres, the Kremlin said on Friday.
"On Tuesday, April 26, UN Secretary General Antonio Guterres will arrive in Moscow for talks with Russian Foreign Minister Sergei Lavrov," Kremlin spokesman Dmitry Peskov told state news agency RIA Novosti.
"He will also be received by Russian President Vladimir Putin." APRIL 22, 2022 - 11:30 AM
Talks between Moscow and Kyiv to put an end to nearly two months of Russia's military campaign in pro-Western Ukraine have stalled, Foreign Minister Sergei Lavrov said.
"They (negotiations) have stalled now," Lavrov said after talks with his Kazakh counterpart, adding that Moscow has still had not received an answer to its latest proposal sent around five days ago.APRIL 22, 2022 - 10:07 AM
Russian President Vladimir Putin accused Kyiv of refusing to allow Ukrainian troops to surrender in the besieged port city of Mariupol, as he spoke to EU chief Charles Michel.
"All servicemen of the Ukrainian armed forces, militants of the national battalions and foreign mercenaries who laid down their arms are guaranteed life, decent treatment in accordance with international law, and the provision of quality medical care," Putin told the European Council President, the Kremlin said.
"But the Kyiv regime is not allowing for this opportunity to be used."
Putin Claims Ukraine Won't Allow Azovstal Defenders to SurrenderREAD MOREAPRIL 22, 2022 - 10:07 AM
A total of 5,133,747 Ukrainians have fled the country since Russia invaded on Feb. 24, the UN refugee agency said.
The figure marks an increase of 48,387 from Thursday's data, UNHCR said.
Some 1,098,000 Ukrainians have left the country during April so far, compared with 3.4 million for the whole of March.
Women and children account for 90% of those who fled abroad, with men aged 18 to 60 eligible for military call-up unable to leave.APRIL 22, 2022 - 8:29 AM
Russia's Defense Ministry said it was ready for a humanitarian ceasefire at Mariupol's Azovstal steel plant — the last stronghold of Ukrainian forces in the strategic port city — if Kyiv's soldiers surrender.
"We once again declare that Russia is ready at any moment to introduce a regime of silence and announce a humanitarian pause for the evacuation of civilians," the Defense Ministry said, adding that the ceasefire would start with the "raising of white flags" by Ukraine's forces.
In Photos: Mariupol Destroyed as Ukrainian Defenders Cling OnREAD MORE
Separately, Donetsk region governor Pavlo Kyrylenko said the success of Russia's military operation in Ukraine depends on its ability to capture Mariupol.
"The enemy's offensive operation in the south hinges on Mariupol. The enemy is trying to focus all its efforts on it," Pavlo Kyrylenko told AFP.
European Council president Charles Michel said he urged Russian President Vladimir Putin in a phone call to allow humanitarian access to Mariupol during Orthodox Easter.
APRIL 22, 2022 - 7:49 AM
Britain will reopen its Kyiv embassy after evacuating its diplomats over two months ago before Russia's invasion, Prime Minister Boris Johnson announced.
"I can announce today that we will very shortly next week reopen our embassy in Ukraine's capital city," he said on a two-day visit to India.
The U.K. joins countries including France, Italy, Turkey, Lithuania, Slovakia, Slovenia, the Czech Republic, Portugal, Belgium, and Austria — as well as the EU's diplomatic mission — which have already returned diplomats to the Ukrainian capital in a show of support. APRIL 22, 2022 - 6:44 AM
The United Nations has accused Russia of taking action in Ukraine "that may amount to war crimes," including indiscriminate bombing that killed civilians and destroyed schools and hospitals.
"Russian armed forces have indiscriminately shelled and bombed populated areas, killing civilians and wrecking hospitals, schools and other civilian infrastructure, actions that may amount to war crimes," said Ravina Shamdasani, spokesperson for the UN's Office of the High Commissioner for Human Rights.APRIL 22, 2022 - 6:44 AM
Ukraine said that at least one person died and two were injured when a transport plane crashed over the center of the country, the latest incident involving accident-prone Soviet-era aircraft.
"An AN-26 aircraft, which according to preliminary information belonged to Ukraine, crashed today in the vicinity of Mikhailovka in the Zaporizhzhia region," the region's administration wrote in a statement on social media.
"The aircraft was performing a technical flight. It has been established that one person was killed and two more were injured."APRIL 22, 2022 - 6:25 AM
The Russian army will aim to take full control over eastern and southern Ukraine, Russian news agencies quoted a top general as saying, a day after Moscow announced the "liberation" of Mariupol.
"Since the start of the second phase of the special operation... one of the tasks of the Russian army is to establish full control over the Donbas and southern Ukraine," Major General Rustam Minnekaev said, adding that this would create a "land corridor" to annexed Crimea.
Russia To Seek Full Control of Donbas, Southern Ukraine – Russian GeneralREAD MOREAPRIL 22, 2022 - 6:25 AM
No evacuations of civilians will take place in war-torn Ukraine on Friday as the situation on the roads is too dangerous, a senior official said.
"Because of the insecurity along the routes, there will be no humanitarian corridors today, April 22," Deputy Prime Minister Iryna Vereshchuk wrote on the Telegram messaging app.APRIL 22, 2022 - 6:25 AM
Ukraine needs $7 billion in month to keep its economy afloat amid the "economic losses" inflicted by Russia, President Volodymyr Zelensky said as the United States announced another infusion of financial aid for the country.
The "Russian military are aimed at destroying all objects in Ukraine that can serve as an economic base for life. That includes railroad stations, food warehouses, oil, refineries," Zelensky told leaders of the World Bank and IMF via video link at a meeting to discuss a financial lifeline for Kyiv.APRIL 20, 2022 - 2:09 PM
EU chief Charles Michel has vowed that the bloc will stand united in the face of Moscow's aggression in Ukraine and will do all it can to help Kyiv win the war.
"You are not alone. We are with you. And will do everything which is possible to support you and to make sure that Ukraine will win the war," Michel said at a press conference with Ukrainian President Volodymyr Zelensky during a visit to Kyiv.
"The Kremlin's goal is to destroy the sovereignty of Ukraine, it's also to divide the European Union, and he will not succeed," he added.
APRIL 20, 2022 - 2:05 PM
Russia's test of a new nuclear-capable intercontinental ballistic missile is not seen as threatening to the U.S. and its allies, the Pentagon said.
Moscow "properly notified" Washington of the test under its nuclear treaty obligations and "it was not a surprise," said Pentagon Spokesman John Kirby.
The Pentagon "has not deemed the test to be a threat to the United States or its allies," he told reporters.
The comments come after President Vladimir Putin announced that Russia had successfully tested the Sarmat intercontinental ballistic missile, saying the weapon capable of carrying nuclear charges will make Kremlin's enemies "think twice."
COPYRIGHTS
Copy & Paste the link above for Yandex translation to Norwegian.
WHO and WHAT is behind it all ? : >
The bottom line is for the people to regain their original, moral principles, which have intentionally been watered out over the past generations by our press, TV, and other media owned by the Illuminati/Bilderberger Group, corrupting our morals by making misbehavior acceptable to our society. Only in this way shall we conquer this oncoming wave of evil.
Commentary:
Administrator
HUMAN SYNTHESIS
All articles contained in Human-Synthesis are freely available and collected from the Internet. The interpretation of the contents is left to the readers and do not necessarily represent the views of the Administrator. Disclaimer: The contents of this article are of sole responsibility of the author(s). Human-Synthesis will not be responsible for any inaccurate or incorrect statement in this article. Human-Synthesis grants permission to cross-post original Human-Synthesis articles on community internet sites as long as the text & title are not modified