Ukrainian President Zelenskyy is linked to Klaus Schwab, Justin Trudeau, and other globalist elites.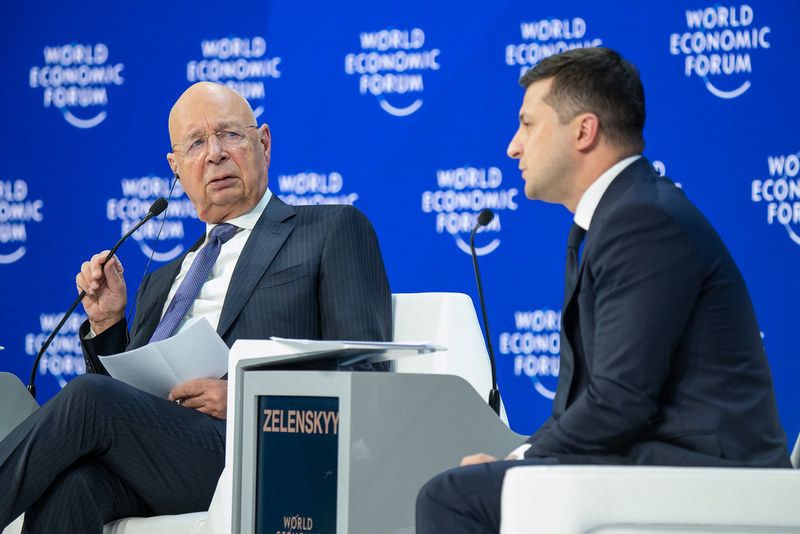 elcolectivodeuno - 14 March 2022
Like Trudeau, Zelensky is an acolyte of the World Economic Forum. Ukrainian President Volodymyr Zelensky said that Canadian Prime Minister Justin Trudeau was one of the reasons he got into politics.
After leaving his career as a comedian and entertainer and becoming president of Ukraine in April 2019, Zelensky hailed Trudeau as "one of those leaders who inspired him" to join politics" when he became president of Ukraine in 2019.
Although Zelensky has made a name for himself from relative obscurity from the West's perspective since the Russian-Ukrainian conflict made international news last week, his admiration for Trudeau is less surprising when examining his past.
Like Trudeau, Zelensky is an acolyte of Klaus Schwab's World Economic Forum, the globalist organization behind the now-infamous "Great Reset" program, which tells the world that in 2030 "you will have nothing and be happy…"
The massive support for Zelensky by the elite, including support from "defund the police" and leftist mega-donor Black Lives Matter, George Soros, Trudeau, U.S. President Joe Biden, and the entire mainstream media, has led many to question the true motivation behind the West's condemnation of Russia and the fear that another foreign war involving the West is underway.
On Tuesday, for example, Ukrainian journalist Daria Kaleniuk made an emotional plea to British Prime Minister Boris Johnson, asking him to order NATO to go to war in Ukraine. After the event was hailed in the Western media, reports emerged that Kaleniuk was not only a journalist but a member of the World Economic Forum (WEF) and leading Soros-backed initiatives across Eastern Europe.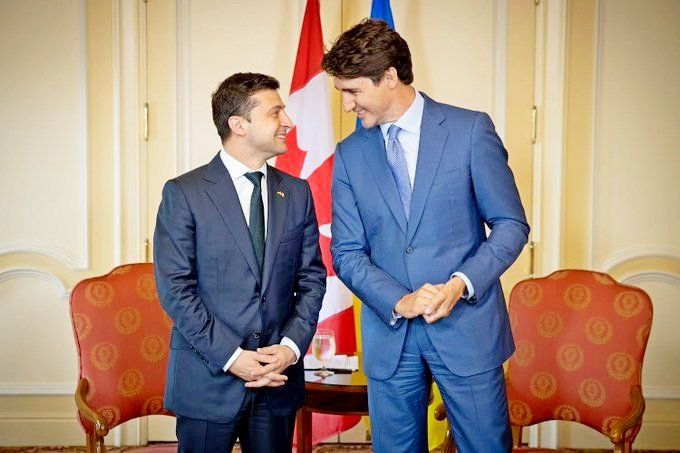 While many are skeptical of Russian President Vladimir Putin and his former ties to the KGB, treatment of the other side of the conflict seems to be absent in the media, which has many concerned given the radical nature of the WEF and its Great Reset goals.
The Great Reset is a radical socialist plan designed by global elites to "reboot" the world economy and install a centralized, and heavily regulated, a totalitarian international system similar to China's Social Credit System.
In fact, WEF founder and chairman Klaus Schwab have consistently praised China's Communist President Xi Jinping, including a statement this year telling the Chinese leader that his dictatorial regime had made "significant social and economic achievements" under his "inclusive approach." Schwab's praise and reference to China as an "inclusive" country come despite evidence that China commits genocide against its Uighur Muslim population, conducts a massive organ-harvesting program, and has been labeled by critics as a "first-world nightmare." A truly totalitarian state.
From a purely strategic point of view, with an emphasis on keeping deaths and injuries to a minimum, there are also those who reject the idea of Western involvement in the war, as this could serve to exacerbate the conflict, not end it.
According to U.S. public affairs consultant J. Robert Smith, the West should reject U.S. and NATO military involvement in Ukraine at this time, which, in his view, would only worsen the already tumultuous and deadly situation.
"The terrible impact of major wars at their inception is often underestimated. Take the Civil War, for example. Few people, South or North, imagined that the war would claim between 600,000 and 850,000 lives, according to estimates. At the outbreak of World War I, neither side foresaw a staggering 40 million casualties, military, and civilian, in that pointless conflict," Smith wrote.
"Who really believes that a war between the U.S., NATO, and Russia could be limited to Ukraine? Wars are inherently unpredictable; they have their own dynamics. Whether by design or by mistake, the consequences for NATO countries seem like a smart bet. Why wouldn't Putin attack enemy targets beyond Ukraine's borders? Why wouldn't the U.S. and NATO retaliate, if they don't start?"
---
WEF - Klaus Schwab introducing The New World Order (video)
---
CANADIAN NEWS - Mar 15, 2022, 3:46 PM EST
REVEALED: Trudeau and Freeland held meeting with infamous Ukrainian neo-Nazi
Trudeau and Freeland met with the co-founder of a far-right fascist party in Ukraine.
TNC NEWS - Roberto Wakerell-Cruz - Montreal, QC - March 15, 2022
Prime Minister Justin Trudeau and Deputy Prime Minister Chrystia Freeland met with the co-founder of Ukraine's far-right fascist party.
According to True North Centre, Trudeau and Freeland met with Andriy Parubiy, who served as the equivalent of the legislative speaker of the Ukrainian Parliament from 2016 to 2019.
Parubiy's track record of flirting and outright embracing far-right Nazism spans back to the early '90s when he co-founded the Nazi-style Social-National Party of Ukraine. Political scientists and observers have criticized the party that includes "openly racist rhetoric" that is "explicitly ethnocentric" that spouts "anti-Semitic ideas."
The party was renamed the Svoboda Party in 2004 in an attempt to distance itself from Nazi imagery, though the party is still considered to be "far-right" and "ultranationalist." Patriot of Ukraine group, which was described by The Nation as having formed the core of Azov, Ukraine's officially sanctioned neo-Nazi battalion.
The Azov Special Operations Detachment, also known as the Azov Detachment, Azov Regiment, Azov Battalion, or simply Azov, is a right-wing extremist, neo-Nazi, formerly paramilitary, unit of the National Guard of Ukraine.
True North reports that there exist photos of Parubiy "marching in a Nazi-styled uniform as a young man, and one such photo was even featured on the front cover of a book alleged to be about white nationalism in Eastern Europe."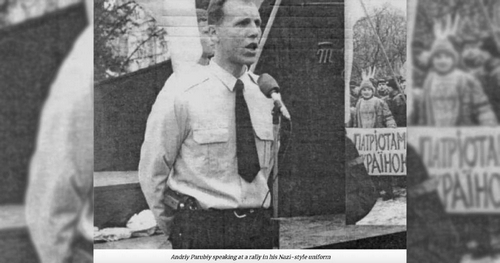 Parubiy's anti-Semitic history has clear examples, also, such as his declaring several years ago that Ukraine's national mission was to "lead the white races of the world in a final crusade...against Semite-led Untermenschen [subhumans]," reports Haaretz.
The Jerusalem Post also reported in 2016 that Parubiy made anti-Semitic comments wherein he accused Jews of shipping convicts to Ukraine to destroy the genetic memory of the Holodomor.
The two first became acquainted after a meeting in 2016: "During his visit to the capital of Canada, Mr. Parubiy held a number of fruitful meetings with Canadian government officials and politicians. First Deputy Speaker had a brief meeting with Canadian Prime Minister the Right Honourable Justin Trudeau and Minister of Defence the Honourable Harjit S. Sajjan," the Ukrainian Embassy wrote.
Trudeau and Parubiy met again in July of 2016 when the prime minister visited Kyiv. Freeland and Parubiy met in 2019 and posted the meeting on her Facebook page.
"Met with Andriy Parubiy, the Speaker of the Verkhovna Rada, and discussed the role that Canadian election monitors played in Ukraine's presidential elections and will play again parliamentary elections later this year," noted the message from Freeland.
"Canada stands with Ukraine and its vibrant democracy!" her post concludes.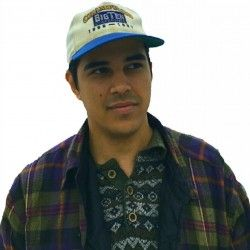 TNC NEWS - Roberto Wakerell-Cruz - Montreal, QC - March 15, 2022
---
MORE INFO>
https://translate.google.com/translate?depth=1&hl=fr&prev=search&pto=aue&rurl=translate.google.tn&sl=en&sp=nmt4&u=
https://www.lifesitenews.com/blogs/why-would-the-ukrainian-president-cite-justin-trudeau-as-an-inspiration/

https://www.weforum.org/people/justin-trudeau

https://www.weforum.org/people/volodymyr-zelenskyy

https://bigleaguepolitics.com/george-soros-drops-1-million-to-political-action-committee-that-will-work-to-defund-the-police/

https://www.lifesitenews.com/news/globalist-billionaire-george-soros-repudiates-putin-voices-support-for-ukrainian-government/

ttps://www.mirror.co.uk/news/politics/ukrainian-journalist-tears-confronts-boris-26356560

https://www.weforum.org/people/daria-kaleniuk
---
COPYRIGHTS
Copy & Paste the link above for Yandex translation to Norwegian.
WHO and WHAT is behind it all ? : >
The bottom line is for the people to regain their original, moral principles, which have intentionally been watered out over the past generations by our press, TV, and other media owned by the Illuminati/Bilderberger Group, corrupting our morals by making misbehavior acceptable to our society. Only in this way shall we conquer this oncoming wave of evil.
Commentary:
Administrator
HUMAN SYNTHESIS
All articles contained in Human-Synthesis are freely available and collected from the Internet. The interpretation of the contents is left to the readers and do not necessarily represent the views of the Administrator. Disclaimer: The contents of this article are of sole responsibility of the author(s). Human-Synthesis will not be responsible for any inaccurate or incorrect statement in this article. Human-Synthesis grants permission to cross-post original Human-Synthesis articles on community internet sites as long as the text & title are not modified