Lviv, the city of lions, prepares to battle the Russian bear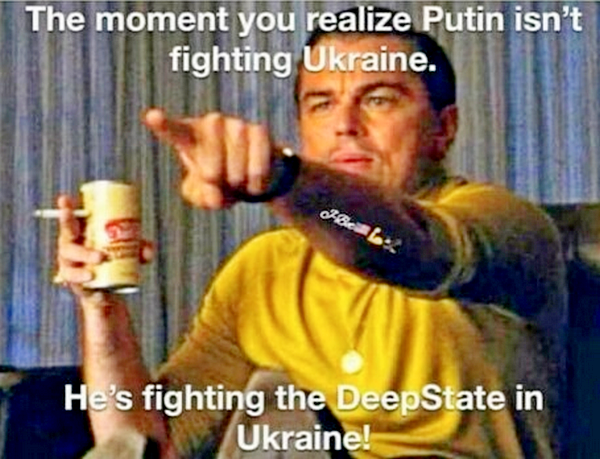 The Ukrainian Weekly - 26 February 2022
LVIV – This week ominous indications mounted here that a Russian attack on Ukraine was coming as the Kremlin sought to stage the very type of fake attacks against ethnic Russians that U.S. and U.K. intelligence predicted would be used to justify a pretext to launch a new invasion of Ukraine.
While Ukrainians were apprehensive, there was no panic in its large cities – the capital Kyiv, or in Lviv, the largest city in the country's west. However, the Kremlin created genuine consternation on February 18 in Donetsk and Luhansk, the largest cities held by pro-Moscow forces in Ukraine's eastern Donbas area that Russian forces and their puppets occupied in 2014, igniting in earnest Russia's war against Ukraine. On February 18, the Donetsk authorities said they would evacuate 700,000 people to protect them from a fictional attack that Ukrainian officials said would not happen. In what seemed a deliberate effort to whip up more panic, they published photos of people lining up to draw out cash at ATMs.
Ukrainian cynics predict that a bus or car full of fleeing refugees might soon be blown up by the Russians with graphic Saddam Hussein-style photographs of dead babies. The pro-Russian side began artillery shelling against the Ukrainians midweek and accused them of shattering the shaky ceasefire there which had held for several weeks. One of the Russian shells hit a kindergarten on the Ukrainian side, but Moscow's television and other media immediately claimed that photographs of the damaged building occurred in the Russian-occupied areas. Kyiv brought 40 western journalists to the damaged kindergarten to disprove the Russian claim, which should have disproved the lie.
But, in the Russian media, the fake claim robustly continued among a slew of Kremlin lies being churned out to convince Russians that Ukraine is out to get them and to provide a casus belli, however flimsy. As the West accused Moscow of lying about withdrawing its troops from around Ukraine, the country's western city of Lviv has emerged as a fallback center of government should the country's capital, Kyiv, be overrun by a Russian invasion. Although many Ukrainian senior administration members, military and intelligence figures are not convinced that a Russian attack is inevitable, they admit that the probability of an attack – possibly to take all of the countries or, more likely, to shear off a portion – is at the highest in the eight years since the war began in 2014.
U.S. President Joseph Biden, other Western leaders, and NATO said that Moscow's claim earlier this week it had started to withdraw some of the estimated 150,000 troops encircling Ukraine were plain lies and the Kremlin had, in fact, deployed an additional 7,000 troops to Ukraine's borders. Ukrainian President Volodymyr Zelens­kyy said his country had not seen "any troop withdrawal yet." Officials from the U.K., the U.S., the EU and NATO said that, far from withdrawing its forces, the Kremlin had this week bolstered their military readiness along the border. A senior Biden official said that Russia "could launch a false pretext at any moment to justify an invasion of Ukraine." There were reports of fighting and violations of the ceasefire from both Ukrainian and pro-Russian forces facing each other in eastern Ukraine's Donbas conflict zone.
The Ukrainian military said heavy artillery fire from the pro-Moscow side in the town of Stanysia-Luhanska knocked out much of the electricity supplies there. Ukrainians had hoped the Kremlin's declarations about withdrawal were genuine and meant that de-escalation and some sort of peace, however precarious, was in the offing. The information that the Kremlin seems to be increasing its attack capabilities has left Ukrainians perplexed and nervous about Russian intentions. Lviv, a city of lions While many cities in Ukraine's eastern and southern coastal areas and even Kyiv are viewed as the likeliest early targets of any Russian attack, Lviv, close to the border with the EU and NATO neighbor Poland is seen as less vulnerable.
The U.S., Canadian, German, Australian and some other diplomatic missions have moved their operations to Lviv, the largest city in western Ukraine. Lviv was founded in the 13th century by Ruthenian King Danylo, and historians of the city say the term Ruthenian denoted the people who were later called Ukrainians. Danylo named his city after his eldest son, Lev, which is the Ukrainian word for lion. Lion images and statues figure prominently in the city's symbols, including its coat of arms. Lviv is called the city of lions. In later centuries Lviv had Polish masters, was part of the Austro-Hungarian Empire and developed into a vibrant city with a population of Poles, Jews and Ukrainians. Lviv was the place where Ukrainians' dreams of nationhood and independence were revived in the mid-19th century.
The city became the site of some of the 20th century's most horrific and bloody tragedies during World War II, when millions of Ukrainians, Poles and Jews died. Because of its previous historical and cultural ties, Lviv became a bridge to the West and an important channel for the influences that saw demands for democracy and human rights gradually become solidified in the country. Lviv, along with other west Ukrainian cities, passionately supported the mass pro-democracy demonstrations in Kyiv which began in late 2013 after then-President Viktor Yanukovych reneged on promises of closer ties with the EU and the West. Instead, he made a deal with Russian President Vladimir Putin to take Ukraine back into Moscow's orbit. The protests turned into a revolution that ousted Mr. Yanukovych, who fled to Russia.
Mr. Putin took advantage of the chaos to occupy and then annex Ukraine's the Crimean Peninsula in 2014. He then ignited a war in Donbas where "separatist" fighters and Russian mercenaries created, supplied, and controlled by Moscow have battled against Ukrainian troops for nearly eight years. As Russia built up, since last year, troops around Ukraine, the city's longtime mayor, Andriy Sadovyi, said that Lviv's 800,000 inhabitants began preparing to not only defend their homes but also care for large numbers of refugees expected to flee westward in the event of a large-scale Russian attack. Lviv authorities have prepared 6,000 places as shelters in case of air or missile attacks with their locations shown on the city administration's website and circulated in newspapers.
"We have taken measures to ensure that Lviv continues to have electricity and clean water supplies and we have laid in three months of reserves medicines and other medical supplies," Mr. Sadovyi said. Estimated numbers of refugees vary from hundreds of thousands to millions. Poland earlier this month said it had plans to take in 1 million refugees fleeing across its border with Ukraine. Mr. Sadovyi said that Lviv is coordinating with other cities and towns in western Ukraine to share the burden of absorbing refugees between them. He said some 8,000 soldiers from Lviv had served in the conflict in the east of the country with more than 100 being killed. "These soldiers are risking and giving their lives to defend our country, including this city, and my job is to ensure that Lviv is as safe and secure as possible for their families," he said.
Earlier this year city authorities began training sessions that have already seen hundreds of people from all walks of life learn how to use firearms and to perform first aid. "Every man or woman in Lviv should be able to shoot. Weapons will be available for everyone who wants to fight," Mr. Sadovyi said. He said that thousands without previous military experience as well as veterans of the conflict which began in 2014 have volunteered to defend Lviv in case of a Russian attack, adding that he said he completed duty as a conscript when he was a young man. "I go shooting and I'm pretty good. Of course, if it becomes necessary, I will stand and fight," Mr. Sadovyi said. Mr. Sadovyi said he couldn't predict what will happen when asked about the Kremlin's contradictory and puzzling declarations. "Mr. Putin is a sick man to be considering starting a European war in 2022. We are living at the abyss of a conflict between democracy and tyranny – that's what the fight is about here. It will decide the fate of democracy not just in Ukraine but the rest of Europe and beyond," Mr. Sadovyi said.
The mayor is credited with transforming Lviv – with its magnificent Habsburgian architecture, winding cobblestone streets, and laidback pavement cafe atmosphere reminiscent of Prague – into a thriving tourist destination drawing 2.5 million visitors annually before the COVID-19 pandemic. He said Lviv had a bitter historic experience of fighting Russian occupation and would face any fresh challenge with a display of "the honor and resilience of Ukrainian people." Alluding to Lviv's affectionate tag as the city of lions, Mr. Sadovyi said: "The Lviv lion is usually a friendly animal that welcomes tourists to our city. But if the Russian bear dares to wander in here, that lion will become a fierce beast that will chase the lion all the way back to its lair."
---
Ukrainian House in Davos plans another expansion at WEF 2021
Published 10:51 29.01.2020
Ukrainian House in Davos, the area of which for the period of the World Economic Forum (WEF) in January 2020 was increased to 300 square meters compared with 200 square meters a year ago, plans further expansion for the next year.
"The area of our multi-format space this year was 10 times larger than the first year of the Ukrainian House in Davos [2018], which allowed us to host the largest number of guests today. Moreover, new potential sponsors have already shown their interest in participating in projects," said Svitlana Hrytsenko of the Victor Pinchuk Foundation a press conference at the Interfax-Ukraine agency on Tuesday.
The organizers, which, in addition to the Pinchuk Foundation, again acted as the Western NIS Enterprise Fund (WNISEF) and Horizon Capital, confirmed the increase in the budget for the Ukrainian House this year, without mentioning its absolute value.
"We managed to enlist the support of 13 sponsors – what is more than ever before," added Hrytsenko. The main ones were the Temerty Foundation, TIU Canada, MHP, NJSC Naftogaz Ukrainy.
According to the Ukrainian House, during 94 hours of its work, 16 discussions were held with speakers from 12 countries, and the total number of guests, taking into account evening receptions and events of cultural diplomacy, exceeded 8,000 people. In addition, online broadcasts from the Ukrainian House in Davos on social networks collected almost 400,000 views on Facebook.
According to Lenna Koszarny, the founding partner and CEO of Horizon Capital, this year the interest in Ukraine at the WEF has significantly grown, which was confirmed by the speech of President Volodymyr Zelensky in the main program of the forum – for the second time in history after President Viktor Yushchenko.
"If earlier we used to run after investors, now they themselves are interested in Ukraine," she said, calling the first successful concession tenders and the unfreezing of privatization among positive changes.
President and CEO of the Western NIS Enterprise Fund Jaroslawa Johnson added that this time the Ukrainian House included two venues - one public for discussions and evening receptions, where the meeting of the National Council was held, and the second - for bilateral and other meetings, which was used by President Zelensky and Prime Minister Oleksiy Honcharuk.
According to Johnson, the organizers of the Ukrainian House are considering options to change its location to improve its work.
One of the ideas for next year, according to participants, is to more actively involve representatives of the government and other authorities in the work of the Ukrainian House, who could work immediately with potential investors on the spot.
---
READER COMMENTS.
Hooray for the underdog Ukrainian forces fighting for their country.
Not a big fan of Ukraine, but… it's their country, not Putin's despite his insistence otherwise. Reply ShareShareFacebook Twitter Email Copy Link Hide
Voila! 3 mins ago−Vote up0Vote down
Reportedly:
***Nancy Pelosi, Joe Biden, John Kerry, and Mitt Romney all have/had
children working for energy companies in Ukraine.
***Between 1999 and 2014 Ukraine gave more money to the Clinton Foundation than any other country.

Burisma, crack-addict compromised Hunter Biden's corrupt company, was being investigated by a legitimate Ukrainian prosecutor that Joe Biden not only got taken off the case, with the use of billion-dollar extortion, but Joe Biden also BRAGGED about doing so on stage at the Conference for Foreign Relations.
It's a famous video clip.

Steve Croft, interviewing George Soros in 1998 for 60 Minutes, discussed the many countries around the world where George Soros is reviled for his ruthless politics-for-profit and where his organizations are banned – and then cuts to a clip of Soros partying in a bar and says, "In Ukraine, however, Soros is treated like royalty."
***Putin recently said that Kyiv had been taken over by "foreign drug addicts."
***The EU leadership is dominated by globalist financial predators.
Look what they did to Greece, etc. in 2008 and beyond.

***Putin, about a year ago, was reported as saying he had finally succeeded in getting Russia free of the Rothschild Banks (i.e., globalist central bankers) – and that it was tough, but that he hoped to keep the Rothschild Banks out.
Does anyone have any feedback?
Just trying to figure it all out …
Thanks.
John Kershaw 3 mins ago−Vote up0Vote down
I believe it's a tough fight for the Ukrainians, but they are in it to the end. On the Russian military side it's becoming more difficult cause its not just soldiers they are fighting, it's the people, the police, and even the government. They don't have a clear target now. Not to mention I don't think Putin is being honest with his people or the Military of his end game. Reply ShareShareFacebook Twitter Email Copy Link Hide
Drew 4 mins ago−Vote up+1Vote down
I think the money to support Ukraine should start by emptying the PERSONAL WEALTH OF EVERY DEMOCRAT AND RINO IN CONGRESS FIRST!
THEN I would have no problem supporting the Ukrainian People with whatever they need. Reply ShareShareFacebook Twitter Email Copy Link HideAadbirds3 mins ago−Vote up0Vote down
Obama gave a green light to topple Yanukovich in 2014 so you may be on to something.   https://vimeo.com/252426896
Khillery 5 mins ago−Vote up+1Vote down
These citizens will fight with a butcher knife and die for their freedom and we have the swamp in Washington willing to let them die for the green new deal. D id anyone hear Kerry? PatheticReply ShareShareFacebook Twitter Email Copy Link Hide
Uukenuke ukenuke5 mins ago−Vote up0Vote down
All foreign assets of Russian billionaires should be immediately seized!
Also, NATO must impose a no-fly zone over at least part of Ukraine.
The West cannot standby idly and watch an innocent nation get slaughtered.
That is not who we are!! Reply ShareShareFacebook Twitter Email Copy Link Hide
Kklangford cantina6 mins ago−Vote up0Vote down
Make no mistake. While America is focused on Ukraine, the CCP and NKO are planning their invasions. Reply ShareShareFacebook Twitter Email Copy Link Hide
Jjvfisher.19546 mins ago−Vote up+2Vote down
RT in the U.K states that the Russian advance was halted by Premier Putin for further negotiations to take place after being messed about by the Ukrainians Putin gave the order to advance. Personally, I don't believe the mainstream media in the West and knowing European History don't trust the Ukrainians, they teamed up with Hitler in the last War and then ran to the UK for refuge they never wanted to leave their culture and remained alien in their host nation! Much worse than the Polish! I pray that the situation can be dealt with by diplomatic means as the Russians have continually tried to do this situation I'd more complex than Putin bad, Zelensky good which is basically what the B.B.C and many global media push! Reply ShareShareFacebook Twitter Email Copy Link Hide
Solas Ban 7 mins ago−Vote up0Vote down
Does Russia want control of Neon gas in Ukraine, which produces over 70%, and is needed for semi-conductors to make chips?
It seems whoever controls those elements controls the future. Reply ShareShareFacebook Twitter Email Copy Link Hide
Ggalahue 7 mins ago−Vote up0Vote down
You mean the USA… NOT Ukrainian. Reply ShareShareFacebook Twitter Email Copy Link Hide
JJA 8 mins ago−Vote up0Vote down
Just like Covid, it looks like most in here have fallen for the MSM globalists lies
Get more perspective, watch Jimmy Dore on YouTube. Ukraine Russia media lies debunked. Reply ShareShareFacebook Twitter Email Copy Link Hide
Ddaocop 9 mins ago−Vote up+1Vote down
Send the billions to our southern border Brandon, you flowerpot!!! Those billions will fall to Putin!!!
Freedom
❤️❤️❤️❤️Reply ShareShareFacebook Twitter Email Copy Link Hide
Yyarlaw 9 mins ago−Vote up0Vote down
Victoria Nuland is responsible for the Ukraine situation. Reply ShareShareFacebook Twitter Email Copy Link Hide
Rrockpicker rock picker 10 mins ago−Vote up0Vote down
Maybe when Vlad finishes cleaning out the Nazis in Kyiv he can turn his attention to Ottawa. Reply ShareShareFacebook Twitter Email Copy Link HideSSteven
Mcmullen 9 mins ago−Vote up0Vote down
And Washington !!!ReplyHide
Bbrenbrinker 10 mins ago−Vote up0Vote down
Yea sure it is. Keep wishing deep state.  Reply ShareShareFacebook Twitter Email Copy Link Hide
Constance Hensley 11 mins ago−Vote up+9Vote down
I find it odd that Pelosi, Schumer, Schiff, AOC, and the squad, and Bernie are now hiding out and not speaking out in rage about Putin's war crimes and attacking Ukraine's democracy! What about the children, Nancy? What about Democracy?
If this had been Trump's aiding Putin's war crimes…OMG!!! IMPEACHMENT TIME AGAIN! All very telling…
ToreChristiansen Feb. 26 2022
*** Do you all know that the President of Ukraine is a member of Klaus Schwab's WEF who wants us ALL into a dystopian NWO? He has trice participated in their WEF. He has also participated in billions of money-laundering with President Biden and his son. Putin wants to clean up the Swamp and is strongly opposed to the New World Order.    https://www.ukrweekly.com/uwwp/ukraine-house-davos-promotes-country-at-world-economic-forum/
---
---
COPYRIGHTS
Copy & Paste the link above for Yandex translation to Norwegian.
WHO and WHAT is behind it all ? : >
The bottom line is for the people to regain their original, moral principles, which have intentionally been watered out over the past generations by our press, TV, and other media owned by the Illuminati/Bilderberger Group, corrupting our morals by making misbehavior acceptable to our society. Only in this way shall we conquer this oncoming wave of evil.
Commentary:
Administrator
HUMAN SYNTHESIS
All articles contained in Human-Synthesis are freely available and collected from the Internet. The interpretation of the contents is left to the readers and do not necessarily represent the views of the Administrator. Disclaimer: The contents of this article are of sole responsibility of the author(s). Human-Synthesis will not be responsible for any inaccurate or incorrect statement in this article. Human-Synthesis grants permission to cross-post original Human-Synthesis articles on community internet sites as long as the text & title are not modified