RESEARCHER ON HATRED OF "THE UNVACCINATED": - HAVE NEVER SEEN THE LIKE.
Resett - Of Kim Nord -February 2, 2022
Hostility towards and social exclusion of "the unvaccinated" seems to have increased in strength. This happens at the same time as over 90 percent of the population in Norway has at least received a vaccine dose and in theory, should have herd immunity.
In November 2021, the omicron variant of the coronavirus appeared, followed by a new round of infection control measures.
For Norway, the Støre government introduced a one-month drinking ban from 15 December, and also imposed restrictions on events and nightlife for adults, cultural life and not least organized leisure activities, including sports.
Omicron may have had stricter consequences in France and Austria, which have recently adopted extended vaccine passports and vaccine requirements, respectively.
Both in the media and on private blogs there are reports of increased hatred.
As Resett recently mentioned, Dagbladet's readers have in at least two cases reacted with cheers, laughter, and hateful statements when so-called vaccine opponents have died of covid-19.ad
One case is Norwegian Hans Gaarder, who was infected by covid-19 at an event in Gran municipality in March 2021, and who died after two weeks of illness. Gaarder's death was almost met with a barrage of laughter on Dagbladet's Facebook pages.
It did not get any better when Dagbladet wrote about the vaccine opponent Cirsten Weldon in California. Weldon had been infected with covid-19, and wrote from the hospital bed that she struggled to breathe and was exhausted. Her death was as deserved , Dagbladet's readers thought.
But hatred also occurs in neighborhoods and workplaces.
Recently, NRK reported the story of a woman who found herself left out of the group of friends' annual dinner because she was voluntarily unvaccinated. Only later did she realize that the dinner had all taken place when she saw the photos on Instagram.
Another woman is not only voluntarily unvaccinated, but also runs a website where she warns against covid-19 vaccination. There, the woman claims that she was asked to sit at the bottom of the table when she and her colleagues were gathered for lunch.
What is the reason for the hostility, the social exclusion and what seems to be low empathy for "the unvaccinated"? Resett has asked American Satoshi Kanazawa, who is a reader, or associate professor, at the London School of Economics.
"I'm as mystified as you are," Kanazawa told Resett.
During his many years as a researcher in evolutionary psychology, the world-renowned academic cannot remember seeing anything like it.
- When you ask the unvaccinated colleague to sit at the end of the table, two or three meters away from the others, but still in the same room, it is apparently not an infection control measure. What is it then?
FHI's vaccination manager for Resett: - the mRNA vaccines are not gene therapy.
- I'm not sure if I can give a coherent explanation for these events, which occur all over the world, not just in Norway, Kanazawa says.
He suggests that intolerance towards the unvaccinated has little to do with infection control and epidemiology, but is rather of a socio-political nature and should be seen in connection with the general intolerance of dissenting opinions.
The reader at LSE offers a longer explanation.
- What I do know is that this is a global phenomenon. The ideology of the left has in recent years become very radicalized and changed, for reasons that I can not get to the bottom of.
- Although I can not explain them, it seems that two things have happened, and both are the basis for what is observed against the unvaccinated. First, the left has become increasingly intolerant of deviations and disagreements, says Kanazawa, and goes back several decades:
- Before, the left and the right could disagree and debate. Sometimes people changed their minds, but usually they did not. Then they continued to disagree and debate.
- But this is gone now. While the right has not changed much, the left no longer tolerates disagreement. They have begun to define those with whom they disagree as evil, and no longer tolerate their existence. They have begun to accept all means, including violence, to shut down and shut up those with whom they disagree.
- Secondly, the left has redefined what violence means. Now the left defines disagreement, hurt feelings, feeling sad, feeling uncomfortable and not getting things in their way as "violence".
One in four Canadians supports the imprisonment of the unvaccinated

And quite the opposite, they define physical harm or killing others, vandalism of property, arson, and other physical acts as "non-violence", given that they disagree with those affected.
The logic is, according to Kanazawa's theory, that the left believes they can use physical violence because the opponent started it all with "violence", that is, words and actions.
THEY HAVE BEGUN TO DEFINE THOSE WITH WHOM THEY DISAGREE AS EVIL, AND NO LONGER TOLERATE THEIR EXISTENCE. NOW THE LEFT DEFINES DISAGREEMENT, HURT FEELINGS, FEELING SAD, FEELING UNCOMFORTABLE AND NOT GETTING THINGS IN THEIR WAY AS "VIOLENCE".
- SATOSHI KANAZAWA
This new mentality is not limited to a narrow, radical environment on the left, Kanazawa believes, but has allegedly seeped into the English judiciary.
Here, Kanazawa refers to the trial of four people who were accused of overturning a statue in the river in Bristol during the Black Lives Matter protests in the summer of 2020.
- Everyone was acquitted. They defended themselves by saying that they did nothing wrong with their violent destruction of public property because the statue started the violence by being a slave trader two centuries ago, Kanazawa says sarcastically.
And here we come to the corona relevance.
- Now the left is going after the unvaccinated because they disagree with them. And because they disagree with those who refuse to be vaccinated, all means of destroying them are considered justified, Kanazawa argues.
THIS TYPE OF BEHAVIOR IS MORE PREVALENT AMONG WOMEN AND BETA MALES, NOT BECAUSE THEY ARE FEMALES AND BETA MALES, BUT BECAUSE FEMALES AND BETA MALES ARE MORE LIKELY TO BE LIBERAL.
- SATOSHI KANAZAWA
Kanazawa says people without bandages have been attacked on the streets of England. We have not seen any physical violence in Norway, but still it can explain why Dagbladet's readers react with joy when so-called vaccine opponents die of covid-19.
- Even if they do not directly cause the death of those who have been vaccinated, they have an absolute right to rejoice over the death, because they can not tolerate their views, with which they disagree, believes the world-renowned evolutionary psychologist.
Norwegian film being made about the side effects from the vaccines: -  I can not move my head or upper body.
- Women are involved in almost all publicly known cases of hostility towards and social exclusion of the unvaccinated here in Norway. Is hostility and social exclusion stronger among women, possibly also beta males, than among men?
- I think you are right that this type of behavior is more prevalent among women and beta males, not because they are women and beta males, but because women and beta males are more likely to be liberal. It had not struck me until now, but I think you are right in your generalization about women and beta males, says Kanazawa.
Resett's unvaccinated reporter finally asks Kanazawa if he himself has been vaccinated.
- I am fully vaccinated and refreshed ( boosted ) with three doses, but I recognize and respect others' right to choose not to be vaccinated. I do not care in the least.
- I tolerate disagreement and deviations. Not everyone has to agree with me, concludes Satoshi Kanawaza, associate professor at the London School of Economics, to Resett.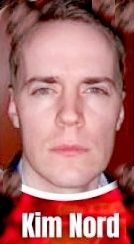 Of Kim Nord -February 2, 2022
---
Read also - Why the Masked/(*vaxed) and the Unmasked/(*non-vaxed) Have Disdain for Each Other. 26 Jan. 2022
---
What does the "God-gene do?
VMAT2 (SLC18A2) is a monoamine transport gene. It packages monoamine neurotransmitters from the cytosol into vesicles. Monoamine neurotransmitters include dopamine, serotonin, adrenaline, noradrenaline, histamine, and melatonin. These are the neurotransmitters important in thinking, behavior, physical movement, pain, emotion, wakefulness, and circulation.
The Gene replacement in the vaccines may also have been programmed to alter our thinking/feelings towards non-vaccinated people like a mental like/dislike switch.  
---
COPYRIGHTS
Copy & Paste the link above for Yandex translation to Norwegian.
WHO and WHAT is behind it all ? : >
The bottom line is for the people to regain their original, moral principles, which have intentionally been watered out over the past generations by our press, TV, and other media owned by the Illuminati/Bilderberger Group, corrupting our morals by making misbehavior acceptable to our society. Only in this way shall we conquer this oncoming wave of evil.
Commentary:
Administrator
HUMAN SYNTHESIS
All articles contained in Human-Synthesis are freely available and collected from the Internet. The interpretation of the contents is left to the readers and do not necessarily represent the views of the Administrator. Disclaimer: The contents of this article are of sole responsibility of the author(s). Human-Synthesis will not be responsible for any inaccurate or incorrect statement in this article. Human-Synthesis grants permission to cross-post original Human-Synthesis articles on community internet sites as long as the text & title are not modified