Dr. P. McCullough: Vaccines Failed Averting COVID-19 and Mandates Must be Stopped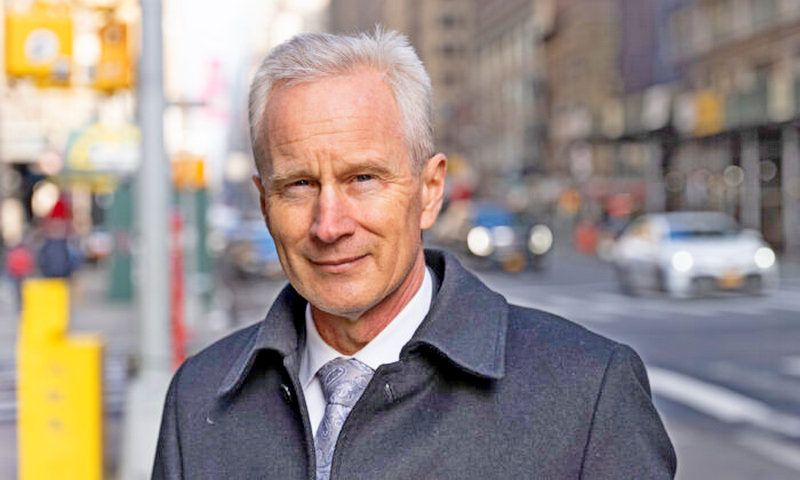 Dr. Peter McCullough in New York on Dec. 24, 2021. (Jack Wang/The Epoch Times)
The Epoch Times - By Harry Lee and Steve Lance January 21, 2022
The COVID-19 vaccines have largely failed in stopping the transmission of the CCP (Chinese Communist Party) virus, especially for the most recent Omicron variant, so the vaccine mandate should be thrown away, according to Dr. Peter McCullough.
"The vaccines themselves have basically now become obsolete as the virus has continued to mutate," McCullough told NTD's "Capitol Report" in an interview broadcast on Wednesday. "So at this point of time, the vaccine mandates have to be dropped across the board."
McCullough said some recent studies have shown the effectiveness of the COVID-19 vaccines dropped significantly with the new variants. Play Video
"There's a paper by Young-Xu in JAMA, the prior Delta strain that was only about 20 percent covered by the vaccines. Vaccines were very ineffective against Delta," McCullough said.
The study, which is peer-reviewed and published in the Journal of the American Medical Association (JAMA) last month, found that during the high-Delta period, the estimated vaccine effectiveness was 62.0 percent in the first month and decreased to 57.8 percent by month three. The decrease in vaccine effectiveness accelerated after month four, reaching a low of approximately 20 percent in months five through seven.
"And now a paper from Hansen from Denmark, and from the UK public health security report indicated, against Omicron the vaccines are basically ineffective," McCullough continued.
The Danish study, a preprint and has not been peer-reviewed, found that vaccine effectiveness against Omicron was initially 55.2 percent and 36.7 percent for Pfizer and Moderna vaccines, respectively, but waned rapidly over time. By comparison, vaccine effectiveness against Delta was significantly higher and better preserved over the same period.
The UK Health Security Agency report released on Dec. 31 also found that vaccine effectiveness against the Omicron variant is significantly lower than compared to the Delta variant and wanes rapidly.
"Among those who had received 2 doses of AstraZeneca, there was no effect against Omicron from 20 weeks after the second dose. Among those who had received 2 doses of Pfizer or Moderna, effectiveness dropped from around 65 to 70 percent down to around 10 percent by 20 weeks after the second dose," the report (pdf) states.
The Centers for Disease Control and Prevention (CDC) has been saying the COVID-19 vaccines are "safe and effective," and serious adverse events are rare.
"The only thing the vaccines could have done is reduce the chances of getting COVID-19. … So many millions of Americans who have taken the vaccines have been disappointed to find out they contracted COVID-19 anyway," McCullough continued.
On Wednesday, the CDC published a study showing protection from prior infection, or so-called natural immunity was better than the protection from COVID-19 vaccines against the Delta variant.
McCullough also said the vaccine mandates lack the ethical or legal standing in the first place because the COVID-19 vaccines are "investigational."
"All the vaccines are still investigational and in research. Mandates had no ethical or moral or legal standing from that perspective. No one can be forced into research against their will or be coerced into it."
A spokesperson from the Food and Drug Administration (FDA), didn't answer directly whether COVID-19 vaccines are investigational, but told The Epoch Times that "all of the vaccines are under a EUA except for Comirnaty, which is fully approved."
In guidance (pdf) issued last year, FDA said emergency use authorizations (EUAs) are issued for investigational vaccines to prevent COVID-19 during the pandemic.
"We can't have Americans have fear about losing their job or school or travel related to a failed vaccine," McCullough said. "But even more so we need to re-examine what we've done with respect to our public health priorities and COVID-19."
McCullough said that in March and April 2020 America should have had large randomized trials and moved very quickly into studying multi-drug treatment. However, the federal authorities refused to do so and made a big push for vaccines.
McCullough also shared the treatment for COVID-19 patients with the Omicron variant.
"Fortunately with the Omicron variants very mild, the main treatment is oral-nasal virucidal washes with dilute povidone-iodine or hydrogen peroxide 12. Clinical trials show the biggest benefit of that is more than any other form of treatment," McCullough said.
Occasionally patients may need additional oral drugs and Pfizer and Merck pills could be featured, the renowned cardiologist and epidemiologist added.
"And for severe cases, we can use Sotrovimab, which is the GSK monoclonal antibody, maybe in a high-risk senior or special case," McCullough said.
"The vaccines aren't treatment, they offered no hope of treating a patient once they contracted COVID-19. And we knew with a respiratory virus they were very unlikely to be effective," said the doctor.
The CDC has been saying that the COVID-19 vaccines could reduce severe illness and death, and vaccinated people should get a booster to keep up the protection.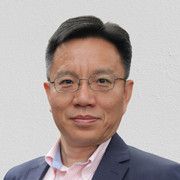 Harry Lee is a New York-based reporter for The Epoch Times.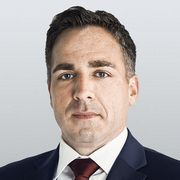 Steve Lance is the host of Capitol Report, a political news show based in Washington D.C. aimed at providing a direct channel to the voices and people who shape policy in America. Capitol Report features all of the political news of the day with expert interviews and analysis.
---
COPYRIGHTS
Copy & Paste the link above for Yandex translation to Norwegian.
WHO and WHAT is behind it all ? : >
The bottom line is for the people to regain their original, moral principles, which have intentionally been watered out over the past generations by our press, TV, and other media owned by the Illuminati/Bilderberger Group, corrupting our morals by making misbehavior acceptable to our society. Only in this way shall we conquer this oncoming wave of evil.
Commentary:
Administrator
HUMAN SYNTHESIS
All articles contained in Human-Synthesis are freely available and collected from the Internet. The interpretation of the contents is left to the readers and do not necessarily represent the views of the Administrator. Disclaimer: The contents of this article are of sole responsibility of the author(s). Human-Synthesis will not be responsible for any inaccurate or incorrect statement in this article. Human-Synthesis grants permission to cross-post original Human-Synthesis articles on community internet sites as long as the text & title are not modified