Norge, et land uten styring og retning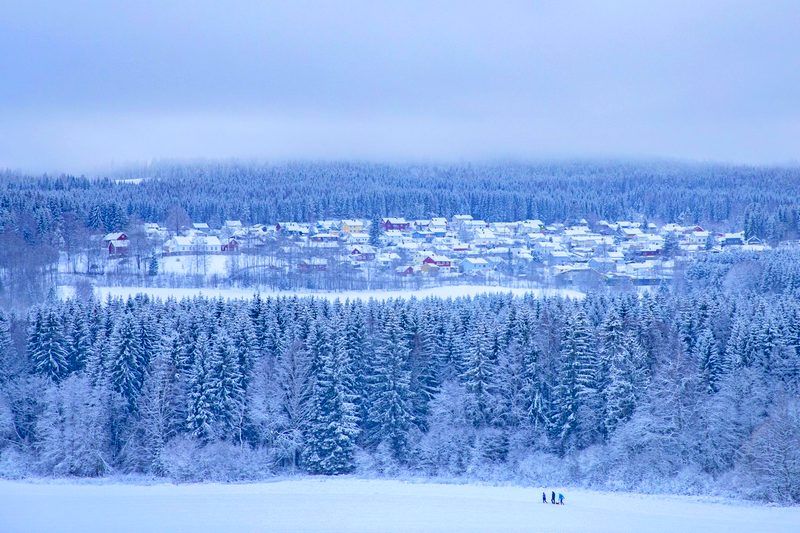 Document.no - Av: Ragnar Larsen   31. desember 2021
Norge går fra det gamle året over til et nytt med de samme herskere uten mål og retning.
Og hva enda verre er: Folkets fremtidshåp minelegges. Nasjonale bånd som har holdt folket sammen, svekkes. De politiske elitene har hjertet sitt andre steder enn i det folket som har valgt dem. Egne hobbyer og globale sansebedrag settes foran folkets primærbehov.
For tre generasjoner siden satt nesten hele folket trangt i det, men en målbevisst politikk som satset på vekst i næringslivet og rettferdig fordeling løftet et helt folk ut av fattigdom. I vår tid er de fattige i mindretall, men makthaverne klarer likevel ikke å forhindre at nyfattigdommen griper om seg. Elitene ser en annen vei enn til dem som lider nød.
Kraftverkene er folkets felles eiendom, men strømprisene skulle tyde på at de eies av noen andre. Stortinget har lagt råderetten over folkets egen kraft i fremmede hender.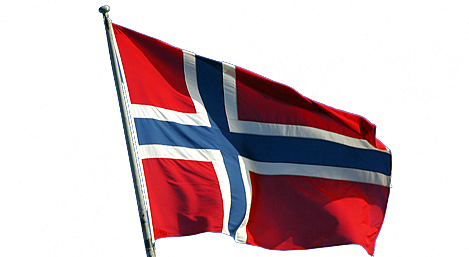 Styringselitenes vrangforestillinger vitner om en politisk psykose. De herskende klasser har bondefanget seg selv i en nevrose om at hvis norsk elkraft sendes ut av landet for å stimulere Det grønne skiftet, blir verden et bedre sted. For første gang siden 1950-tallet kan strømrasjonering og nattutkobling igjen bli aktuelt. Prisprognosene på strøm er slik at Hydro allerede har skrinlagt to gigantiske industriprosjekter. Elprisene fremmer avindustrialisering.
Verden trenger mer olje, men den skal bare ikke produseres i Norge. En næring som har skapt folkelig velstand og 200.000 arbeidsplasser settes i spill. Regjeringen har bestemt at det ikke skal lyses ut nye leteblokker neste år. Om det i det hele tatt blir mer oljeleting på norsk sokkel, det vet ingen. Bortfall av norsk olje erstattes raskt av andre lands leverandører.
Hva folk skal leve av etter oljen? Svaret er tydelig for alle: Klimaredning og import av muslimer. Jo flere muslimer, desto bedre blir nordmenns levekår og verdiskaping. Jo dypere elitene lar skatteoppkreverne stikke sine klamme fingre ned i folks lommer for å finansiere såkalte klimatiltak, desto høyere stiger folkets lykke og fremtidshåp.
Grunnloven fastslår at kongeriket er udelelig. Likevel gror det i større norske byer opp parallelle samfunn basert på importerte kulturer og andre verdier enn Grunnlovens. Makthaverne lar det ikke bare skje, de stimulerer utviklingen. For det er ikke de herskende samfunnsklasser som får sine døtre voldtatt, sine sønner knivstukket eller sine biler satt i brann. Når overgrepene er ute av elitenes syne, er de også ute av deres sinn.
Den norske kirke, som i tusen år forenet folket i et nasjonalt fellesskap, har erstattet religion med politikk og kaster i dag evangelisk glans over tidsånden. NRK knyttet i årtier det norske sammen, men klarer nå knapt å produsere et program uten folk fra Asia og Afrika.
Klasseforskjellene øker – og det skjer bevisst. Det blir lettere for makthaverne å herse med innbyggerne når folk spilles ut mot hverandre. Splitt og hersk!
De politiske eliters tillit er alvorlig svekket. Ikke alle stortingsrepresentanter vet lenger hvor de bor. Før løsgjengerloven ble opphevet, ble bostedsløse sendt til forbedring på en anstalt på Jæren. Nå havner de i Stortingets presidentskap.
Elitestyret fortsetter også under den nye regjeringen, som før valget hevdet at «nå er det vanlige folks tur». Støre-regjeringens dramatiske fall i meningsmålingene er uttrykk for den største tillitssvikt i moderne historie på så kort tid. I likhet med forrige regjering later den nåværende til å være uten retning. Hele regjeringsprosjektet er å holde seg selv ved makten.
Svekkede nasjonale ambisjoner smitter ikke over på de internasjonale. Staten øser penger ut i på såkalt bistand uten at Riksrevisjonen klarer å påvise positive effekter. Det skjer samtidig med at beboerne i mang en norsk eldreinstitusjon feilernæres.
Det Norge nå trenger, er en folkereisning mot vanstyre. La oss håpe vi kan få se begynnende og løfterike tegn i den retning i det nye året!
Vi ønsker hverandre godt nytt år – tross alt!
---
COPYRIGHTS
Copy & Paste the link above for Yandex translation to Norwegian.
WHO and WHAT is behind it all ? : >
The bottom line is for the people to regain their original, moral principles, which have intentionally been watered out over the past generations by our press, TV, and other media owned by the Illuminati/Bilderberger Group, corrupting our morals by making misbehavior acceptable to our society. Only in this way shall we conquer this oncoming wave of evil.
Commentary:
Administrator
HUMAN SYNTHESIS
All articles contained in Human-Synthesis are freely available and collected from the Internet. The interpretation of the contents is left to the readers and do not necessarily represent the views of the Administrator. Disclaimer: The contents of this article are of sole responsibility of the author(s). Human-Synthesis will not be responsible for any inaccurate or incorrect statement in this article. Human-Synthesis grants permission to cross-post original Human-Synthesis articles on community internet sites as long as the text & title are not modified