WEF Open Forum In Davos Called Off Following Death Threats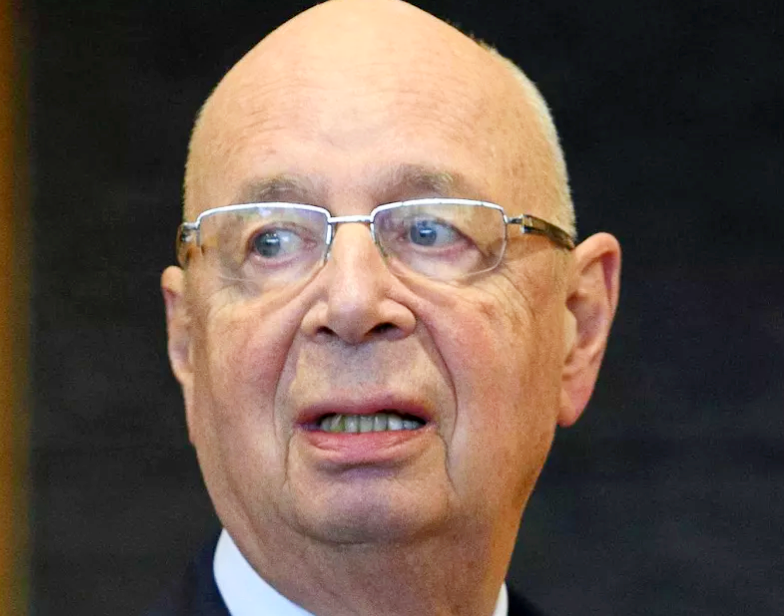 The COVID World post date: November 27th, 2021
The World Economic Forum (WEF) has announced that its public 'Open Forum' set to take place in Davos in January next year has been canceled due to death threats. The union of elite globalists under the leadership of Klaus Schwab has caused such a wave of anger from populations worldwide that security measures of the other WEF events have also been increased, reports Swiss news outlet Südostschweiz.
As anger against the WEF has grown since the pandemic, various employees and attendees have received increasing levels of abuse with some even receiving death threats. Yann Zopf, head of media at WEF, said about the threats:
"We receive dozens of threats every day on social media and by email. But it also happens that employees and attendees of the forum are approached personally.

Even the application form for jobs at the WEF on its homepage is misused for insults of all kinds."
Zopf added that security at this year's Open Forum could not be guaranteed.
"We have informed the authorities and are working closely with them.

The decision to cancel the event was very difficult for us. Everyone should be able to take part in the events and discussions, that is the idea of ​​the Open Forum."
The Open Forum was started in 2003 as a response to criticism of the WEF regarding its secretive and elite nature and was supposed to be a place where members of the public could come and ask questions. However, due to security concerns, the public event has now been canceled.
The event was expected to take place from January 17th to 21st in Davos under the motto "Working Together, Restoring Trust".
Posted comments
jacquelynsauriol 4 days ago
I suppose they can just do this meeting by Zoom, right? So much safer and easier.-14 Reply
ZbyszekReply to jacquelynsauriol 3 days ago
Globalization, # Fitfor55 and Germany's absorption of the whole of Europe, we say NO! They are afraid because people have understood what they want to give us! Ordinary communism, and we already had it and we thanked it politely! Never again!9 Reply
James LaBombsReply to Zbyszek 18 hours ago
These are the people who will be hunted for Nuremberg crimes. There will be nowhere to hide.3 Reply
Laura McDonoughReply to jacquelynsauriol 3 days ago
This C. Schwab is satanic along w/ his ilk. All national leaders incl the E.U., USA and Canada, S. Amer. leaders, etc. are in sync w/ the W,E.F. globalists. Pushing pull throttle for mass depopulation and transhumanism. They will usher inthe anti/christ and force the mark of satan. Many will take it on the broad way (reprobates) . Agenda synopsis: https://stateofthenation.co/?p=9822146 Reply
Nigel PartisReply to Laura McDonough 3 days ago
Spot on Laura . . . . . Jesus is coming soon xx11 Reply
Non compliantReply to jacquelynsauriol 3 days ago
Common quadbrillonars cant use the zoomys like peasants. How could they share the cavaire12 Reply
TelReply to Non compliant 2 days ago
Difficult to stuff a brown paper bag through your USB port.2 Reply
SilentReply to jacquelynsauriol 1 day ago
The only safe place to them is not located on earth.8 Reply
Daz 4 days ago
Sounds as if people aren't happy having everything taken from them. Guess old Klaus the Louse is an idiot after all.44 Reply
klausReply to Daz 20 hours ago
Klaus is the lowest possible form of human excrement. I don't understand how this moron can be alive after all the damage they cause to everybody.1 Reply
Brian 4 days ago
Exposing them is fine but death threats? Time to take a chill pill. If threats are serious it's not going to make the trouble go away – the heirs will take their place. Besides I thought they were too powerful to kill.-54 Reply
ZoeReply to Brian 4 days ago
They're probably lying. These people are evil. They haven't canceled their conference just the part where the public is invited. "the public event has now been canceled." They don't want the public voicing their opinion and not embracing slavery. Go figure.66 Reply
Laura McDonoughReply to Zoe 3 days ago
Info get's leaked anyway incl their W.E.F. website. These guys are from the pits of hell.23 Reply
Kalin VermaakReply to Brian 3 days ago
Every sinhle one of those power drunk globalists should be HANGED for treason!!!38 Reply
KielandersReply to Kalin Vermaak 3 days ago
Hanged???
Witches get burned at the stake, why break with tradition now?Last edited 3 days ago by Kielanders16 Reply
R00yReply to Kalin Vermaak 1 day ago
Only after a speedy trial. Must preserve due process before commencing the judgement.0 Reply
KielandersReply to Brian 3 days ago
If the crowd wises-up al la French Revolution style, their heirs will be joining them on the funeral pyre.
Fair is fair, after all, they started killing your kids first.Last edited 3 days ago by Kielanders26 Reply
jonoReply to Brian 3 days ago
their policies cause death on a mass industrial scale directly and indirectly17 Reply
Lisa FranklinReply to Brian 3 days ago
Really? When they're murdering our children.8 Reply
hazzReply to Brian 3 days ago
they will bled before this is over3 Reply
AmberReply to Brian 3 days ago
They have caused thousands of deaths by engineering sars-cov 2, lock downs, suicides, fake vax. They can't escape what is coming to them. And then, hypocrites what to gather together to continue plotting further crimes, while everybody else has to lock down?12 Reply
GaryReply to Brian 1 day ago
Remember the French Revolution, the Russian Revolution or Germany in the Great Depression? History teaches us that the People can only be pushed so far b4 they rise up. And when they do all hell breaks loose and much blood is spilt b4 peace is finally re-established.
The Terror they called it in 1789. CCTV cameras or not, riot police or not, I doubt that much has changed. If Klaus Schwab, the WEF and the 1%ers want to test that theory they are perhaps going the right way about it. "You'll own nothing and he happy" sounds remarkably like "Arbeit Macht Frei" to me.6 Reply
2DsReply to Brian 1 day ago
The death threats are likely fake. The end result is to close the public forum so that the elites won't have to answer any questions.2 Reply
Dani 3 days ago
All these people in this WEF are sadistic. They bringing back HITLERISM.20 Reply
ResistTheBeastReply to Dani 3 days ago
I wouldn't equate it to Hitlerism. Klaus Schwab is a Freemason, and the Hitlerites purged freemasons. 200,000 freemasons allegedly perished at the hands of fascism. What we have right now is World freemasonry "hidden in plain sight". Ordo ab Chao literally means "from chaos a new order".12 Reply
D JReply to ResistTheBeast 17 hours ago
Klaus is another satanic J0 Reply
Robespierre 3 days ago
We need a French style revolution globally.30 Reply
Bullsit 3 days ago
Bet klaus svhwab was a nazi , duck him he is a murderer9 Reply
KielandersReply to Bullsit 3 days ago
Well, he's Jewish, so that would make him a Jewish Nazi – which means the rest of us are Palestinians.Last edited 3 days ago by Kielanders13 Reply
John VincentReply to Bullsit 3 days ago
How could he be a "Nazi"? The NSDAP didn't exist after 1945 and he's a Freemason. The "Nazis" purged Freemasonry from the The Reich as they were ideologically opposed.Last edited 3 days ago by John Vincent5 Reply
Patriotgirlnj 3 days ago
Maybe "you will own nothing and be happy" is not making people very happy, right, WEF?24 Reply
Let 3 days ago
Everyone involved in the WEF should all be in jail- Klaus Schwab especially – you have nothing but evil to offer the world – your egos will be your undoing – I think death threats are too easy – let's just line them all up and give them one of every jab plus added boosters… switch on 5g and see how that goes eh!35 Reply
bibi 3 days ago
How many doses graphenated are you? https://odysee.com/@psychoNWO:9/Bi-Directional-DNA-to-Computer-Interface:4?r=GHBM5vePehvivDbgyGcgGJ6drCThcmjD4 Reply
Bjay 3 days ago
Not impossible but could be another deception7 Reply
Kielanders 3 days ago
Omicron spells m o r o n i c. They are playing us.14 Reply
Lisa Franklin 3 days ago
Fucking cowards. They should come out and fight like real men and women.6 Reply
hazz 3 days ago
I hope someone gets them9 Reply
SIMONE VAN-HORNE 3 days ago
Nuremburg Now3 Reply
James Rodgers 3 days ago
Don't threaten just do it.6 Reply
Ant 3 days ago
Klaus sure knows his words… "They know the words, but not the music." Klaus and other WEF members only claims to "build trust" as part of the title by its definition to grab power.
I'm no woman, but this is patriarchy. Patriarchy, aside from male genome dominating the bloodline, denounces all emotions as weaknesses and says everything science, fact, truth, trust, love, safety, success, and business only by their description and meaning to grab more power.1 Reply
ed_J 3 days ago
Love this. Keep the pressure on them.3 Reply
SouthSoulReply to ed_J 2 days ago
Remember the New Zealand bunkers where some of those bastards are hiding.4 Reply
BenReply to SouthSoul 1 day ago
Peter Thiel has one there. He was named by David Martin as one of the conspirators. A bunker could be useful for us but not for them as they will be blockaded in and all life support cut off once people go hunting for them.0 Reply
Double vaccinated and boostedReply to SouthSoul 1 day ago
Welding machines will make sure they stay in thier bunkers.0 Reply
di 2 days ago
Great! Everyone knows the truth about WEF, WHO, UN n all these lying demonic murderers of humanity.. spiritual wickedness be exposed
God is greater than them…hahaaa7 Reply
Lulu 2 days ago
I hope they are scared as they trying to scare us ! These criminals should be locked up somewhere where nobody will find them ! Let them rot away .3 Reply
Monkus 2 days ago
The face of evil.2 Reply
KrissMac 2 days ago
Ahhh, too bad! No big party. Is that better for "climate change," too? These people should be on alert for the rest of their lives for their hubris and intentional destruction of lives.0 Reply
Peter Clarac 2 days ago
Davos Group? Who elected these blood stained elites? They do not give a a shit aboit us. They call us useless eaters. All they want is control of the world and us. Rembered their tag line.?
"You will have nothing and be happy"
The UN has been infiltrated by these globalist and their NATO army is trying to start wars all over the world. We are in WWIII. Cyber, misinformation and mass media are their weapons. Time to come together and say no more. It is our right.
Our country. God givin!
PRAY PRAY PRAY3 Reply
Lolo Padilla 2 days ago
It's just another lie…so many things have come to light with "Covid" that they do not want the kinds of questions they are going to get. They are cowards.0 Reply
Uselesservant 1 day ago
Their going to simulate the next pandemic, Cyber polygon great reset.0 Reply
idonotagreewithanything 1 day ago
I'm not surprised they are getting threats. They are genocidal maniacs0 Reply
Laura 1 day ago
Demented globalist fools with too much $ and too much power treating the rest of the world as their subjects just like a tyrant king. L'etat, c'est moi! Let them eat cake! You're just a perverted bunch of deluded cretins trying to glorify and enrich yourselves even more. You're certainly pretty blind about what kind of beings you really are; I omit human purposely. Leave us alone!1 Reply
Double vaccinated and boostedReply to Laura 1 day ago
"You will own nothing and you will be happy Laura"
Your fren,
Klaus S.0 Reply
Ronem 1 day ago
The time that the sheep awakes,and revolution french style comes,Claus( and his friends )are taking his private plain( climate change or not)to new zeeland to hide.In bunker.They push a button of the atom,or 5G,and we are all gone.They are not afraid from us,and nothing can stop them.0 Reply
Mimae 1 day ago
Cowards!0 Reply
Jaime 1 day ago
If one of your main goals is to build trust among the people, you must be trust-worthy.
The volumes of research and statistics now available globally regarding the 'plandemic' certainly does not build trust among the people when they're dying from The Tyranny that is being created by, quote-unquote, the elites … which is the WEF, is it not? The majority of the population on the planet now knows the truth and therefore knows that you are lying about most everything you put out in the media and more!
It's time to pay your karmic debts now!
How does it feel to have your lives threatened? "What you put out comes back" … a Universal law.
Sending you all Divine love (not without firm boundaries by drawing a Line in the sand now!) from a place of equanimity so that you may see the light soon and do the right thing! This / Your evil Behavior and tyranny must stop now!
PS: And yes, you are also lying about cancelling this conference as others have stated … YOU / the so-called 'elites' are far from trustworthy!0 Reply
klaus 20 hours ago
Nice, Let's GO! Put the pressure on the puppets.
---
COPYRIGHTS
Copy & Paste the link above for Yandex translation to Norwegian.
WHO and WHAT is behind it all ? : >
The bottom line is for the people to regain their original, moral principles, which have intentionally been watered out over the past generations by our press, TV, and other media owned by the Illuminati/Bilderberger Group, corrupting our morals by making misbehavior acceptable to our society. Only in this way shall we conquer this oncoming wave of evil.
Commentary:
Administrator
HUMAN SYNTHESIS
All articles contained in Human-Synthesis are freely available and collected from the Internet. The interpretation of the contents is left to the readers and do not necessarily represent the views of the Administrator. Disclaimer: The contents of this article are of sole responsibility of the author(s). Human-Synthesis will not be responsible for any inaccurate or incorrect statement in this article. Human-Synthesis grants permission to cross-post original Human-Synthesis articles on community internet sites as long as the text & title are not modified