U.K. Cardiologist: mRNA COVID Shots "Dramatically Increase" Risks of Heart Disorders
TheNewAmerican - by Veronika Kyrylenko November 27, 2021
There is a proven link between the increased risk of developing acute coronary syndrome (ACS) and mRNA COVID-19 vaccines, but scientists are reluctant to publicize it, according to world-renowned cardiologist Dr. Aseem Malhotra.
Speaking to British channel GB News, Dr. Malhotra referenced a recent article entitled "Mrna COVID Vaccines Dramatically Increase Endothelial Inflammatory Markers and ACS Risk as Measured by the PULS Cardiac Test: a Warning" of cardiac surgeon Stephen Gundry.
The study was presented at the Scientific Sessions of the American Heart Association (AHA) annual conference on November 8 and was published in Circulation journal by the AHA.
The study concluded that mRNA vaccinations "dramatically increase inflammation on the endothelium," which is a single layer of cells that line the interior surface of blood vessels, and lymphatic vessels. The shots also increase a T cell infiltration of the heart muscle, meaning the T-cells, which are a type of leukocyte (white blood cell) that is an essential part of the immune system, attack the organ. All of that "may account for the observations of increased thrombosis, cardiomyopathy, and other vascular events following vaccination," per the study's abstract.
"Now what this research has shown, is that markers associated with increasing the risk of heart attack and probably even progression of underlying heart disease in people who have already got some heart disease, have seen a significantly increased risk [of heart attack] from 11% at five years to 25%," said Dr. Malhotra, calling this "a huge increase."
Gundry's conclusion was collaborated by the U.K. cardiologists. Dr. Malhotra said,
Somebody from a very prestigious British institution, a cardiology department researcher, a whistleblower if you like, contacted me to say that the researchers in this department had found something similar within the coronary arteries linked to the vaccine, inflammation from imaging studies around the coronary arteries.
The scientists, however, decided against publishing their findings because they were "concerned about losing research money from the drug industry," according to Dr. Malhotra.
The doctor continued by saying that the concerning conclusion was largely supported by "anecdotal evidence" from Malhotra's colleagues in the U.K. cardiology community who were "seeing younger and younger people coming in with heart attacks."
As of the beginning of November, the U.K. has seen more than 10,000 excess non-COVID deaths since July 2021, according to data from the U.K.'s Office for National Statistics (ONS). The British scientists said that the non-COVID figures mostly relate to conditions such as "ischemic heart disease, cirrhosis of the liver, and diabetes," while the "considerable" number of excess deaths has been recorded "in people's own homes." That increase was as high as 30 percent, Malhotra said.
The doctor said the Joint Committee of Vaccines and Immunization, an independent expert advisory committee that advises U.K health departments on immunization, should investigate the issue.
Dr. Malhotra added that he hoped the U.K. scientists would make their findings public, so the people understand the risks associated with the vaccines.
"Now it's high time that the policymakers around the world put an end to the mandates. Because … if the signal [of the vaccines leading to increased risk of heart issues] is strong and correct, history will not be on their side, and the public will not forgive them," Dr. Malhotra concluded.
He also mentioned that numerous other factors, such as lockdowns that weakened people's health as well as what he called "chronic pandemic stress" could have contributed to the increase in heart disease. "Now, when the vaccines have been thrown into that equation, we can't ignore it," he said.
As of November 12, the U.S. Vaccine Adverse Event Reporting System (VAERS) co-run by the CDC and HHS, showed 894,145 adverse events following COVID vaccinations, per MedAlerts. Of those adverse events, 18,853 were fatal, and 19 percent of deaths were related to cardiac disorders. A further 13,327 deadly cases of myocarditis and pericarditis and 9,332 heart attacks have been reported by Open VAERS.
The CDC and the FDA admitted the mRNA vaccines are associated with increased risk of two types of heart inflammation, myocarditis and pericarditis. According to the CDC, cases of myocarditis reported to VAERS have occurred:
After mRNA COVID-19 vaccination (Pfizer-BioNTech or Moderna), especially in male adolescents and young adults
More often after the second dose
Usually within a week of vaccination.
The New American has previously reported that in June, the CDC held an emergency meeting about cases of heart inflammation conditions developing in younger recipients after receiving mRNA shots of Pfizer and Moderna. The CDC presentation slides revealed that chances of young male vaccine recipients (aged 12-29) developing heart inflammation is 21 times higher than in their unvaccinated peers. Girls are not spared the risk, either, and they are 5.5 times more likely to get heart problems after receiving a shot.
Following the CDC meeting, the U.S. Food and Drug Administration (FDA) added a warning to patient and provider fact sheets for the Pfizer and Moderna COVID shots to indicate a "rare risk" of heart inflammation.
In October, the Nordic countries have suspended administering Moderna's COVID "Spikevax" vaccine over an increased risk of side effects such as inflammation of the heart muscle in younger recipients, and recommended taking Pfizer instead, even though the Pfizer shot has also been linked to heart issues.
In November, Taiwan suspended administration of second doses of the Pfizer vaccine to teens due to the risk of myocarditis and pericarditis.
U.S. federal regulators continue recommending the shots to all eligible populations, which now includes children as young as five.
Category HealthcareSee More About:COVIDvaccine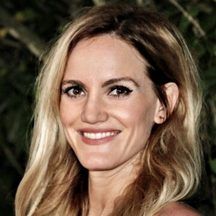 Veronika Kyrylenko
Veronika Kyrylenko, Ph.D. is a research associate at GeoStrategic Analysis (Arlington, Va.) and a freelance writer whose work has appeared at the Western Journal, American Thinker, The Hill and other publications. She can be found on LinkedIn https://www.linkedin.com/in/nkyrylenko
---
---
COPYRIGHTS
Copy & Paste the link above for Yandex translation to Norwegian.
WHO and WHAT is behind it all ? : >
The bottom line is for the people to regain their original, moral principles, which have intentionally been watered out over the past generations by our press, TV, and other media owned by the Illuminati/Bilderberger Group, corrupting our morals by making misbehavior acceptable to our society. Only in this way shall we conquer this oncoming wave of evil.
Commentary:
Administrator
HUMAN SYNTHESIS
All articles contained in Human-Synthesis are freely available and collected from the Internet. The interpretation of the contents is left to the readers and do not necessarily represent the views of the Administrator. Disclaimer: The contents of this article are of sole responsibility of the author(s). Human-Synthesis will not be responsible for any inaccurate or incorrect statement in this article. Human-Synthesis grants permission to cross-post original Human-Synthesis articles on community internet sites as long as the text & title are not modified