The Washington de jure Assembly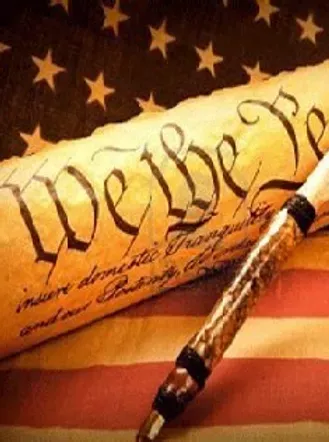 The Washington de jure Assembly - 26 Nov 2021
The Exclusive Voice of The People
About Us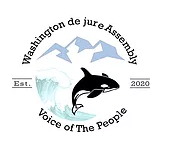 "There is only one force in the nation that can be depended upon to keep the government pure and the governors honest, and that is the people themselves. They alone, if well informed, are capable of preventing the corruption of power, and of restoring the nation
to its rightful course if it should go astray."
- Thomas Jefferson
Welcome to The Washington de jure Assembly (WDJA)
At its basis, an Assembly is a gathering of people with a common or shared interest of self-governance under Common or Natural Law.  We are a nonpartisan and peaceful group coming together to establish how to self-govern as counties, and as a state, under Natural Law in order to restore a government and system that truly serves The People.
​The Declaration of Independence affords our fundamental right to life, liberty and the pursuit of happiness and that government derives its power from the consent of the governed. Responsible self-governance is the foundation of American Common Law.
​About WDJA
​Our assembly forms at a pivotal time in history, with unprecedented momentum to restore American Common or Natural Law, that is law that truly represents the will of The People of our land, also known as the Law of the Land. We are a nonpartisan group that believes in government by consent, and leadership that upholds the Constitution. The People have a duty to understand our critical roles in ensuring elected officials follow the will of The People. As part of that, it is our responsibility to learn and act accordingly, to prevent the default of defacto leadership (which we have now).
​​Foundational values that we believe can guide us in establishing a strong and healthy assembly.
​We affirm that we serve and accurately reflect the will, desires, and needs of The People fully and to the best of our individual and collective ability as the Washington State Assembly.
​We affirm our Washington State Assembly will act according to the Natural Laws of Humankind which are built on the foundation stone of the Divine Human.
​We are all Divine, Sovereign Beings endowed by our Creator with unalienable rights that no person, no being, nor any institution can take away.
​We each have unique gifts, skills, and talents to share with our world.
​We affirm that as a member we are sacred and precious human beings striving to serve the Highest Good for humanity.
​We agree to meet with one another in a safe place where each voice is respected and honored equally and completely.
​We agree that No voice is suppressed or silenced in The Washington de jure Assembly.
​We affirm that each member will be given the opportunity to freely express their voice, including their thoughts, ideas, feelings, and opinions.
​We affirm that we are nonpartisan and seek to create an Assembly of The People free of political ideology.
©2020 by WA de jure Assembly
---
WHO WE ARE - OUR CHARTER
Washington de jure Assembly
CHARTER
All across the world, governments have forgotten their original Charter: to serve the people. The voice of humanity is silenced and justice is removed as a result.
The Washington de jure Assembly was established to support the restoration of the voice of the people. We are joining other Assemblies forming all over the world to work together with the Global Peace and Restoration Consortium Member States (GPRCMS). Our purpose is threefold. One: To help bring people to the understanding of the Natural Law of Sovereignty and Self-governance and the freedom, responsibility, power and authority that it gives to make lasting change. Two: To protect the Unalienable Rights of all who reside in our State. Three: To return Washington's physical resources of lakes, streams, inlets and ocean, wildland and air back to a natural and livable state, providing quality of life for all beings.
Our strength to reach our goals lies in recognizing each of us as one humanity and each living being as entitled to the same freedoms and responsibilities. A document that embodies the spirit of Sovereignty and a natural-based social compact between all beings was created by the People, with the Peoples Government Services Dept within the GPRCMS. It is called the Resolution of One Accord, and all people who agree with this accord are welcome to sign it. It is the glue that binds us all together in a global agreement to Do No Harm. Engaging in the pursuit of well-being for earth's inhabitants and realizing our abilities and roles, we will restore the ecosystem through innovation and unity.
---
COPYRIGHTS
Copy & Paste the link above for Yandex translation to Norwegian.
WHO and WHAT is behind it all ? : >
The bottom line is for the people to regain their original, moral principles, which have intentionally been watered out over the past generations by our press, TV, and other media owned by the Illuminati/Bilderberger Group, corrupting our morals by making misbehavior acceptable to our society. Only in this way shall we conquer this oncoming wave of evil.
Commentary:
Administrator
HUMAN SYNTHESIS
All articles contained in Human-Synthesis are freely available and collected from the Internet. The interpretation of the contents is left to the readers and do not necessarily represent the views of the Administrator. Disclaimer: The contents of this article are of sole responsibility of the author(s). Human-Synthesis will not be responsible for any inaccurate or incorrect statement in this article. Human-Synthesis grants permission to cross-post original Human-Synthesis articles on community internet sites as long as the text & title are not modified
​
​
​