Stortinget må si nei til den nye baseavtalen med USA!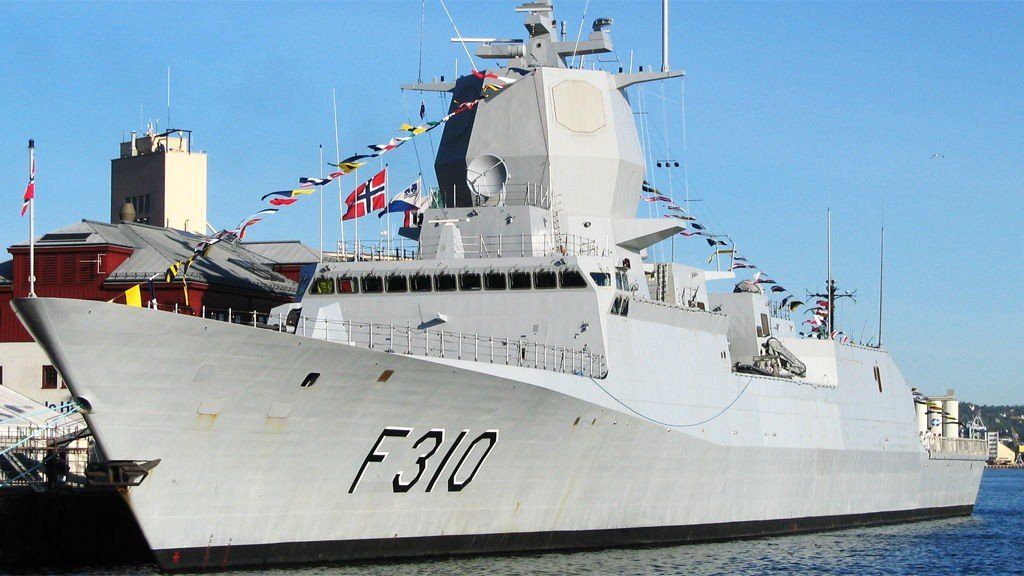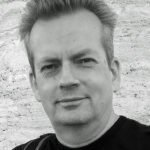 Steigan - Av Terje Alnes -3. november 2021
Av Terje Alnes.
Noen husker ennå tilbake til februar da regjeringen tillot at USA – for første gang – utplasserte B1 bombefly og 200 personer fra U.S. Air Force på Ørland. Med B1-flyenes lange rekkevidde kunne amerikanerne bruke Trøndelag som base for tokt mot Arktis og potensielt nå langt inn i Russland.

I mai ble lokaldemokratiet i Tromsø overkjørt og byen i praksis tvunget til å akseptere at en sivil havn gjøres om til en havn for amerikanske atomubåter. Atomubåthavnen i Tromsø og den nye baseavtalen er begge et resultat av at USA har presset sine ønsker på norske myndigheter.

Det er ikke Norge som har tatt initiativet, dette er amerikanske initiativ, og den norske regjeringen har latt seg presse.

I slutten av august forlot fregatten KNM «Fridtjof Nansen» marinebasen Haakonsvern for å slutte seg til en hangarskipsstyrke under amerikansk kommando. Hensikten er angivelig «å styrke det militære samarbeidet mellom Norge og USA.» Sjef for Marinen sa at dette er noe «forsvarskonseptet» er avhengig av og at det er viktig for å sikre alliert støtte. Men dette er første gang en norsk fregatt blir fullt integrert i en amerikansk hangarskipstyrke, så i tilfelle er «forsvarskonseptet» i flyt.

Det kan ikke være tvil om at norsk forsvarspolitikk er vesentlig endret de siste 20-25 årene. I stadig stigende grad har skiftende regjeringer valgt å binde Norges forsvarsstrategi opp til USA. At amerikansk militærmakt får etablere seg på norsk jord på såkalte «omforente områder» -en eufemisme for det mer belastende begrepet militærbaser, og en omskriving i god orwelsk ånd – på flystasjonene Rygge, Sola, Evenes og på Ramsund orlogsstasjon, er selve kulminasjonen i denne prosessen.
En gang var Forsvaret et «invasjonsforsvar» som skulle sikre norsk territorium i tilfelle et militært angrep på landet. Den linjen er forlatt. I mer enn tjue år har vi systematisk bygd ned det innenlandske forsvaret og lagt om til et spisset «innsatsforsvar» som stiller avanserte stridskrefter til rådighet når vi blir bedt om det. Vi har bygd opp eliteavdelinger som sender spesialsoldater til USA-ledede kriger i den tredje verden.

Omleggingen fra «invasjonsforsvar» til «innsatsforsvar» har åpnet opp for stasjonering av utenlandske styrker i Norge, siden vi ikke i stand til å ivareta egen sikkerhet på noen som helst troverdig måte, om en invasjon faktisk truet.

Siden vi ble NATO-medlem i 1949 har vi tatt noen reservasjoner som satte noen viktige grenser. Disse reservasjonene gjorde vi for å sikre lavspenning i vårt nærområde og for å gi noen beroligende signaler overfor Sovjetunionen:

– «Baseerklæringen» fra 1949 betydde at det ikke skulle være utenlandske baser på norsk jord i fredstid. Mange mener at denne reservasjonen ble brutt allerede i 2017 da 330 US Marines ble stasjonert på Værnes

– I 1957 kuppet landsmøtet i Arbeiderpartiet sin egen ledelse og gikk inn for øyeblikkelig stans av atomprøver i alle land og vedtok at atomvåpen ikke skulle utplasseres på norsk område.

– Den tredje reservasjonen er «Bratteli-doktrinen» fra 1975, der den gjeldende anløpspolitikken formuleres: «Vår forutsetning ved anløp av fremmede krigsskip har vært og er at atomvåpen ikke medføres ombord. Norske myndigheter regner med at så vel allierte som andre atommakter respekterer denne forutsetning.»

Om baseavtalen trer i kraft er det god grunn til å hevde at ikke bare den første reservasjonen – «Baseerklæringen» – er død, men at heller ikke reservasjonen mot atomvåpen på norsk jord lenger har noen troverdighet.

Når norske jagerfly det siste året ved flere anledninger har øvd med amerikanske B-52 og B1 bombefly i norsk luftrom og i norske nærområder, fly som kan utstyres med atomvåpen, er det grunn til å stille spørsmål ved den norske atomvåpenreservasjonen.

Forskeren Kjølv Egeland stilte i fjor spørsmål ved at norske jagerfly trener med de amerikanske bombefly. Egeland mener norske myndigheter gradvis har forlatt en offisiell politikk om ikke å være en del av amerikansk atomvåpenstrategi, og sier at norsk deltagelse i amerikansk atomstrategi kan gjøre norske jagerfly på norske flyplasser til russiske mål i en eventuell atomkrig.

Da sier det seg selv at å stasjonere amerikanske bombefly på Rygge, Sola og på Evenes gjør den risikoen akutt.Antikrigs-Initiativet driver en kampanje mot anløp av atomubåter til Haakonsvern. Vi spør om de allierte atomubåtene som legger til kai i Bergen – og nå i Tromsø – har taktiske atomvåpen ombord. Norske myndigheter vil ikke vite om Bratteli-doktrinen respekteres, atomubåtene har diplomatisk immunitet og kan ikke inspiseres.
USA har mer enn 800 baser i 80 land, og på alle 7 kontinent, som stasjonerer opptil 200.000 militært personell. Av alle utenlandske militærbaser i verden tilhører omtrent 95 % USA.

Antikrigs-Initiativet er samarbeidsorganisasjon med amerikanske World Beyond War. World Beyond War har lansert «The No Bases Campaign».

Her heter det: Nedleggelse av amerikanske baser og fjerning av amerikansk militærpersonell fra utlandet er avgjørende for eliminering av krig.

Hvorfor er det viktig å stenge disse basene? Hvorfor er det viktig å hindre at USA får etablere baser i Norge?

1. Basene øker spenningen. Utplassering av nesten 200.000 amerikanske soldater, massive våpenarsenaler, tusenvis av fly, stridsvogner og skip utgjør en reell trussel mot omkringliggende nasjoner. Basene brukes til «militærøvelser», som i hovedsak er trening for krig, noe som øker spenningen ytterligere.
2. Basene legger til rette for krig. Utplasseringav våpen, tropper, kommunikasjonsutstyr, fly, drivstoff, etc. gjør logistikken for amerikansk aggresjon raskere og mer effektiv. Fordi USA stadig lager planer for militære aksjoner rundt om i verden gjør basene det veldig enkelt å starte militære operasjoner.

3. Basene fører til økt militarisme. I stedet for å avskrekke potensielle motstandere, påvirker amerikanske baser andre land til større militære utgifter og aggresjon.

4. Basene setter vertslandene i fare. Land som har amerikanske militærbaser blir mål for angrep selv, som svar på amerikansk militær aggresjon.

5. Basene bidrar til massive klimautslipp. Det amerikanske militæret er den største enkeltforbrukeren av fossilt brensel og produsent av klimagassutslipp i verden, men dette blir sjelden eller aldri tatt opp under diskusjon om klimapolitikken. Militær virksomhet er unntatt internasjonale klimaavtaler.

6. Amerikanske baser i 5 europeiske land har atomvåpen

Hvilke garantier har vi for at USA ikke vil benytte Rygge, Sola eller Evenes for bombefly som har taktiske atomvåpen ombord?

At den norske regjeringen stadig oftere bøyer av for amerikansk press gjør oss til farlig nær en klientstat. Store Norsk Leksikon beskriver det å være klientstat slik:
Klientstaten styrer som regel sine indre forhold, men følger sin patron når det gjelder utenriks- og sikkerhetspolitikk. At det er andre enn klientstaten som bestemmer i ytre forhold, blir ikke gjort allment kjent.
At lille Norge skal ha sammenfallende nasjonale sikkerhetsinteresser med den skakkjørte supermakten USA er en total feilslutning. Vårt viktigste forsvarspolitiske virkemiddel har historisk sett vært å ha et godt naboskap med Russland, basert på militær lavspenning i nord. Det som skjer nå er det motsatte.

Vi lar oss bruke som et redskap og utsetter dermed oss selv for stor fare. Selv om Russland ikke har planer om å invadere Norge er de derfor nødt til å ta hensyn til at vi lar USA bruke Norge som springbrett inn mot russiske grenser.

Å la supermakten USA ta seg til rette med sitt krigsmaskineri på norsk territorium er en fallitterklæring for norsk forsvarstenkning. Dette er ikke i norske interesser.

Stortinget må si nei til den nye baseavtalen med USA!
Denne appellen ble holdt på Protestmøte mot baseavtalen på Litteraturhuset i Oslo 8. oktober 2021. Se her.
---
European Defence Agency (EDA)
Agency of the Council of the European Union supporting the development of defence capabilities and military cooperation among its Member States (all EU Member States except Denmark);
Set-up in July 2004, its Steering Board meets at the level of defence ministers;
The Agency is headed by the High Representative of the Union for Foreign Affairs and Security Policy who is also Vice-President of the European Commission;
Based in Brussels, the EDA enables and facilitates defence cooperation among its Member States for the whole life-cycle of a capability including cooperation in research and technology as well as procurement or training.
The European Defence Agency was established under a Joint Action of the Council of Ministers on 12 July 2004 (2004/551/CFSP), "to support the Council and the Member States in their effort to improve the EU's defence capabilities in the field of crisis management and to sustain the European Security and Defence Policy (ESDP) as it stands now and develops in the future". To implement the provisions of the Lisbon Treaty, this Joint Action was first replaced by a Council decision on 12 July 2011 which was later revised by Council decision (CFSP) 2015/1835 of 12 October 2015 on the statute, seat and operational rules of the EDA.
The European Defence Agency's initial main missions are to develop defence capabilities; promote defence research and technology (R&T); foster armaments co-operation; and to create a competitive European Defence Equipment Market as well as to strengthen the European Defence, Technological and Industrial Base.
In May 2017, following a Long Term Review (LTR) initiated by the Head of the Agency, Defence ministers agreed to reinforce EDA's mission by strengthening its role as the main instrument for intergovernmental capability planning and prioritisation in Europe; as the prime forum and coordinator for the whole lifecycle of capability development; and as Member States' central interface and gateway towards EU institutions and stakeholders.
The Agency has signed Administrative Arrangements with Norway (2006), Switzerland (2012), the Republic of Serbia (2013) and Ukraine (2015) enabling them to participate in EDA's projects and programmes.
---
COPYRIGHTS
Copy & Paste the link above for Yandex translation to Norwegian.
WHO and WHAT is behind it all ? : >
The bottom line is for the people to regain their original, moral principles, which have intentionally been watered out over the past generations by our press, TV, and other media owned by the Illuminati/Bilderberger Group, corrupting our morals by making misbehaviour acceptable to our society. Only in this way shall we conquer this oncoming wave of evil.
Commentary:
Administrator
HUMAN SYNTHESIS
All articles contained in Human-Synthesis are freely available and collected from the Internet. The interpretation of the contents is left to the readers and do not necessarily represent the views of the Administrator. Disclaimer: The contents of this article are of sole responsibility of the author(s). Human-Synthesis will not be responsible for any inaccurate or incorrect statement in this article. Human-Synthesis grants permission to cross-post original Human-Synthesis articles on community internet sites as long as the text & title are not modified