The deep state, the corrupt politicians and bankers are now having a tough time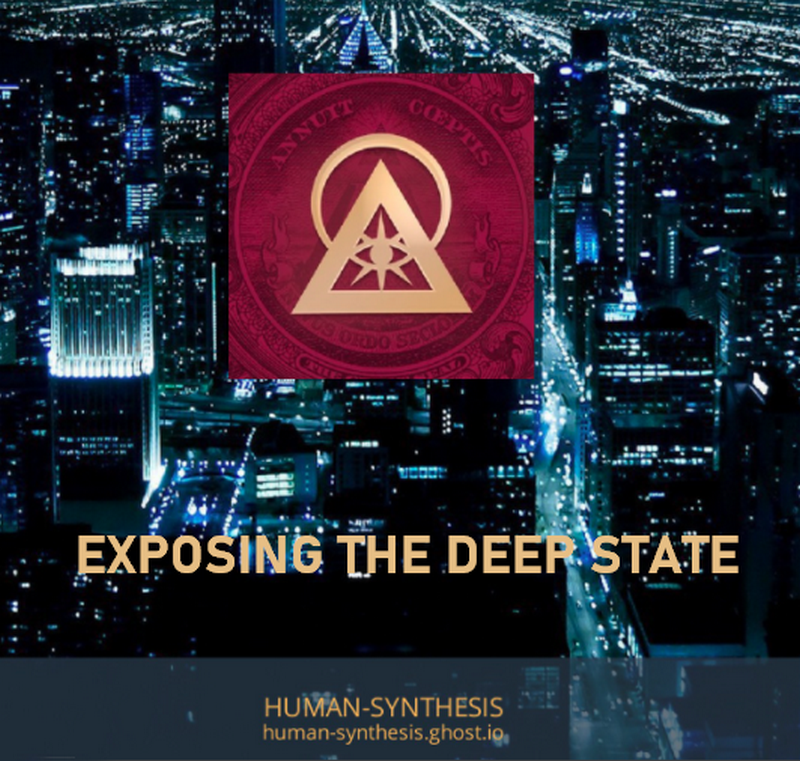 Lasse Wikman - X22 report 29/10 - 2021
The public is no longer with them. You turn your back on them. And the population takes back control. The voices from the population are increasing more and more. You refuse to accept the deep state's antics. In schools, resistance is hard from the parents. They don't want a lesson that contains racial theory. Attorney General Merrick Garland has received a solid millstone around his neck, as he ordered FBI agents to attend schools parent meetings, in order to reverse the discussion that parents are national terrorists, just because they oppose the lies of racial theory and that teacher occurs at the schools.
Around the world, you protest against the idiocy that a vaccination passport is, which the deep state wants to introduce in many countries.The population all over the world says no. It unites humanity.The fact that as the deep state does now, by panic pressing for vaccines, also with another second and a third injection, is wrong with the little they have had with faith.Their intentions towards the people are revealed and the few people they may have, those who believed in a vaccine, they now also turn their backs on the deep state of folly.If we take one step further, we can note that the song Let's go Brandon has completely knocked out all other artists and is now at number one on the sales popularity list on ITunes.
For example, the song has beaten Adele with his song ′′ Easy on me ".All this without the help of Big Tech. On the contrary, Youtube censored and shut down the song.Other platforms also banished the song.It shows that the people have the power and the population reaches what they want to hear, regardless of the deep state shutting down.Victory of freedom over Joe Biden's and the deep state's ill-minded agenda.Joe Biden is not going to celebrate Halloween in the White House.He allegedly has something else to do.When Donald Trump was in the White House, Halloween was celebrated with lots of pumpkins, many children and lots of joy.There are a lot of photos showing how much fun all participants had.But if Biden were to have such an event, he'll have to rent child actors, just like Kamala Harris has once done.His coworkers would pay for children to come.Everything is now falling for the former governor of New York, Andrew Cuomo.
Allegations are registered against him and you expect him to be arrested next week.There is an investigation going on about the scandals around the deaths in the nursing homes.Andrew Cuomo is one of five governors who forced sick elderly people into nursing homes, where they became without care and died.Anything to get the death stats up for the pandemic.Cuomo was ′′ Goldenboy ′′ at the beginning of the pandemic. That was Anthony Faucis's judgement about him at the beginning of the pandemic.Now we can see where Fauci is.Revealed as a giant liar and an animal painter of the worst kind.According to Daily Mail, it is a third of all military who have not vaccinated. That means nearly half a million soldiers.Those who fight for freedom do not vaccinate. They see through the deep state agenda.
There is no law that says you have to vaccinate.Governor Ron DeSantis has sued Joe Biden for mandating, trying to force people to vaccinate.PETA an animal organization has written and asked Anthony Fauci to resign from his position as head of the National Health Institute, NHI.In Australia, the population is fighting dictator Dan Andrews. Covid has a survival rate of 99 +.You demonstrate and write on poster. Why are we not allowed to work?Why should we stay home?Why is it shutdowns?In New York City, thousands are outside Mayor De Blasio's home screaming USA......For the people no matter what country it applies, is totally against what the deep state, what Big Pharma, what Economic Forum wants to do.These people who f n are governors, mayors and leaders of countries that stand for the deep state agenda, they will never be able to show out when the days of accounting begin.
Vaccination of children has to do with depopulation. To make them infertile.There is no need to vaccinate children, as survival is 99.98 %.There is also no need to vaccinate adults as survival is at the lowest 98.% for those who are over 60 years old.The people who approved Pfizer's vaccine for children, work for Pfizer or relate to the company. A document shows that everyone has financial interests or is paid by Pfizer.Trying to vaccinate children will face the same resistance as critical race theory has already been met by parents in schools.When schools will make it mandatory for children to be vaccinated, or they must not come to school.Then the parents take the children out of school and start schools that require no vaccination or do not advocate for race theory.
The House of Representatives Republican law group has requested an investigation into the National School Board and requests all correspondence between them and the White House, Biden and the Department of Justice by November 10, 2021.In Wisconsin in Racine County, a major election fraud has been discovered in a nursing home.It has also been proven that the electoral committee members have openly talked about breaking election laws.A woman who had her mother in a nursing home decided to check her mother's voting booth, when her mother died. The mother was not interested in the election and had not voted, but when she sees the ballot, she realizes that someone has voted in the name of mother. She immediately filed this fraud.
We survey they turned out, that it had been voted mangrantly from homes, despite the fact that the normal was, barely anything from a nursing home voted.The electoral officers instructed the nursing homes staff how to override the election laws.Employees found out how to do with the ballots, fill in names and tick for Biden.Everyone who participated in this has broken the law.All this has now been sent over to the Chief Prosecutor in the state. But he's not interested in cheating. He is part of the deep state.But the Sheriff's Office will continue to work on this. To get out more information about the election fraud.Arizona's state president Karen Fann has informed that Chief Prosecutor Brnovich has opened up a criminal investigation, so now it's about to grab the criminals.
Brnovich will bring the people who violated the law.Brnovich works similar to Durham. He finds out the facts in silence. Nothing comes out of his office.Facebook informs that they change their name to META.They gather metadata and thus call the company Meta.′′ Metadata means pure linguistic data on data or data information.Normally, metadata or meta information is used to describe the content and / or structure of a certain data collection from any perspective."There has been a notice that a solar storm has erupted. It shall reach the earth on October 31th. This doesn't have to mean that electronic equipment is knocked out.This might be a False Flag on the way.This is starting to build something for the deep state, so when the truth comes out, they should strike with this and other events.
They will just like this, use MSM. The media gets to embroider a story, which is obviously invisible but very dangerous. Just like the pandemic.Yesterday was the 4th anniversary of Q's first drop message.What we should remember, is that we are at war. It's not the Democrats against Republicans. It is to preserve life on Mother Earth.Falling the USA, then the whole world falls.Since all the countries of the world were attacked by the pandemic, it is a matter of world war.After that, a s k vaccine has been brought out as a saviour in need.But it's in the vaccine the sick exists. It knocks out the natural immune system and makes people sick and they die.It suits Bill Gates, World Economic Forum and other eager for the depopulation.
Donald Trump is still the legal president. The military knows everything and stands behind its legal president.The dissolution of the power appliance as we know it is in motion.Donald Trump comes by starting his own platform, removing the entire deep state's strength they have through MSM. Donald Trump has completely undressed the deep state.Now the truth will be pumped out, without censorship, to millions of people around the world.The propaganda implodes.Then the deep state will try to shut everything down. Facebook, Twitter, Instagram and Youtube are shut down. Then there are only Fake News and Donald Trump's Truth Social.........What will happen next?
Interesting events, but the Patriots are in control.
---
COPYRIGHTS
Copy & Paste the link above for Yandex translation to Norwegian.
WHO and WHAT is behind it all ? : >
The bottom line is for the people to regain their original, moral principles, which have intentionally been watered out over the past generations by our press, TV, and other media owned by the Illuminati/Bilderberger Group, corrupting our morals by making misbehavior acceptable to our society. Only in this way shall we conquer this oncoming wave of evil.
Commentary:
Administrator
HUMAN SYNTHESIS
All articles contained in Human-Synthesis are freely available and collected from the Internet. The interpretation of the contents is left to the readers and do not necessarily represent the views of the Administrator. Disclaimer: The contents of this article are of sole responsibility of the author(s). Human-Synthesis will not be responsible for any inaccurate or incorrect statement in this article. Human-Synthesis grants permission to cross-post original Human-Synthesis articles on community internet sites as long as the text & title are not modified