"Este É Um divisor de águas" - Merck Liberar "Fenomenal" os Resultados do Teste Experimental COVID Pílula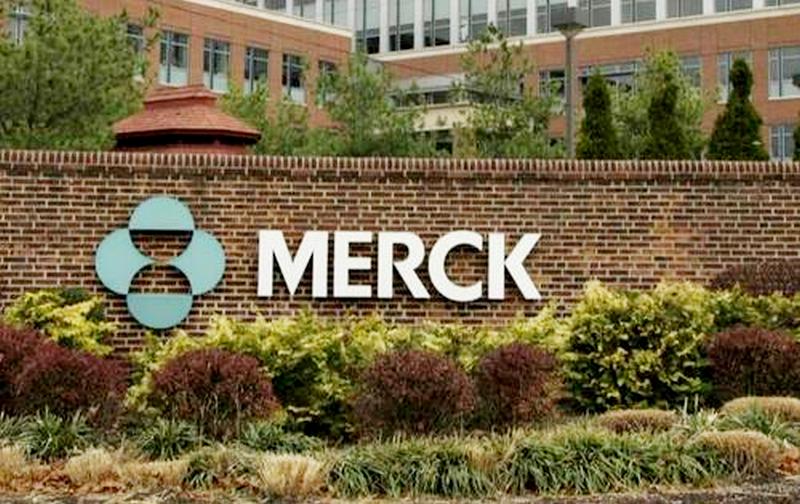 Zero Hedge - POR TYLER DURDEN - SEXTA-feira, OUTUBRO 01, 2021
A Merck anunciou sexta-feira que um experimentais COVID pílula tem desenvolvido reduziu as hospitalizações e as mortes em 50% em pessoas recentemente infectadas com COVID.
Olha como a Merck apenas bater Pfizer para o soco.
A empresa vai logo pedir as autoridades de saúde NOS eua e no exterior para autorizar o uso da droga.
A notícia veio como uma surpresa bem-vinda ao público, embora COVID casos já estão diminuindo NOS eua e na atingidos economias na Ásia, a droga poderia criar "uma verdadeira terapêutica avanço", que pode diminuir drasticamente o risco de morte de COVID.
Se for aprovado (e as probabilidades são de que vai ser) a droga seria o primeiro tratamento para COVID. Alguns comparou-a com o Tamiflu, em que os pacientes devem tomar dentro de 5 dias de COVID infecção (como os infectados com a gripe são instruídos a tomar Tamiflu antes).
Ex-FDA Diretor Dr. Scott Gottlieb disse à CNBC que os resultados do estudo são claramente "profundamente" positivo, embora os pesquisadores decidiram suspender o julgamento antecipado, porque a droga mostrou um sucesso significativo, o que significa que seria antiético continuar dando pacientes placebos. Para testar a droga, eles precisavam para testar mais de 700 pessoas não vacinadas em um estudo global. As pessoas foram todas consideradas "de risco elevado" categoria devido a fatores como idade e outras características de seu "perfil de saúde".
Por resultados, 7% dos voluntários no grupo que recebeu a droga foram hospitalizados, e nenhum deles morreram, em comparação com 14% de taxa de hospitalização e morte (inclui oito que morreu) no grupo placebo.
De acordo com o Dr. Gottlieb, "este é um resultado expressivo. Esta é uma profunda mudança de jogo que temos uma pílula oral que tinha este tipo de efeito em pacientes que já estão sintomático."
Dr. Gottlieb também apontou que a equipe que desenvolveu a droga "inventou também o primeiro sucesso de anticorpos contra o ébola portanto, esta é uma muito boa droga-equipe de desenvolvimento."
"E lembre-se, temos duas outras drogas em fase de desenvolvimento pela Pfizer (onde o Dr. Gottlieb serve na placa) e o outro por Roches," ele disse.
Os pacientes não ser de tomar a droga por muito tempo, geralmente em torno de cinco dias, o que significa que "o perfil de segurança é, provavelmente, muito bom", diz o Dr. Gottlieb, disse.
Por NYT, "a Merck eficácia da pílula foi menor que a do anticorpo monoclonal tratamentos, que imitam os anticorpos que o sistema imunológico gera, naturalmente, quando combate o vírus. Essas drogas têm sido em alta demanda recentemente, mas eles são caros, normalmente são dadas por via intravenosa, e mostraram-se complicado e trabalhoso para hospitais e clínicas para administrar. Estudos têm mostrado que eles reduzir internações e mortes de 70 para 85 por cento em semelhante de alto risco Covid pacientes."
A Merck droga é significativamente quimicamente diferente da Pfizer droga que está na sua fase final de estudos, o que significa que há a possibilidade de criação de um coquetel de anti-viral tratamentos para COVID. A Merck tem dito pode produzir parafusos de 10 comprimidos até o final deste ano, e o Dr. Gottlieb disse que espera que eles vão aumentar a produção rapidamente, através de parcerias com outras empresas.
A Merck fez uma parceria com uma pequena empresa chamada Ridgeback Biotherapeutics para desenvolver a droga, o que é chamado de Molnupiravir. Enquanto os resultados do estudo ainda não foram revisados, pelo menos, um grupo independente de peritos médicos deram a investigação de suas bênçãos.
"Este é um marco na luta contra a COVID," o Dr. Gottlieb, disse.
Então, é a perspectiva de um retorno à "normalidade" realmente sobre a mesa?
Eu suponho que nós estamos prestes a descobrir.
---
COPYRIGHTS
Copy & Paste the link above for Yandex translation to Norwegian.
WHO and WHAT is behind it all ? : >
The bottom line is for the people to regain their original, moral principles, which have intentionally been watered out over the past generations by our press, TV, and other media owned by the Illuminati/Bilderberger Group, corrupting our morals by making misbehavior acceptable to our society. Only in this way shall we conquer this oncoming wave of evil.
Commentary:
Administrator
HUMAN SYNTHESIS
All articles contained in Human-Synthesis are freely available and collected from the Internet. The interpretation of the contents is left to the readers and do not necessarily represent the views of the Administrator. Disclaimer: The contents of this article are of sole responsibility of the author(s). Human-Synthesis will not be responsible for any inaccurate or incorrect statement in this article. Human-Synthesis grants permission to cross-post original Human-Synthesis articles on community internet sites as long as the text & title are not modified.