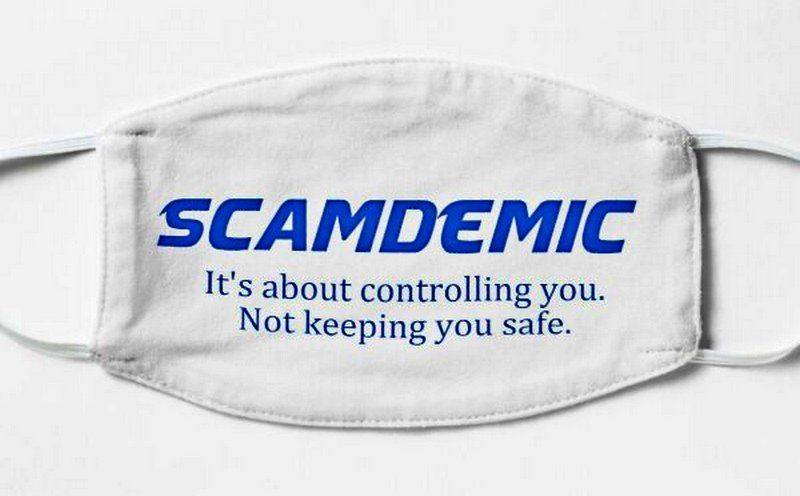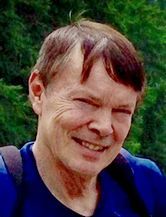 Skrevet av lege Jørn Eikemo: 22 september 2021
Corona-vaksinering er nå gjennomført på svært mange , de unge ned til 12 år står for tur , ogi flere land er det i gang med vaksiner ned til 0 år samt gravide , sistnevnte nå anbefalt i Norge.Å ikke vaksinere seg er blitt kalt for usolidarisk , og i utlandet er uvaksinerte blitt nektettilgang til butikker , og andre mister jobben .Samtidig innføres vaksine-pass , hvor du ved hjelp av mobiltlf. må fremvise QR-kode-passfor reiser , butikk-besøk ,restaurent-besøk osv .Media og politikere er nærmest 100% unisone på at dette er nødvendig , av hensyn til folkehelsen .Det er all grunn til å reversere denne ikke-demokratiske farlige utvikling .
Noen velkjente , men nærmest sensurerte fakta av hoved-media , vil belyse dette .Man vet i dag følgende :Corona-viruset er ikke nytt , det ble konstruert på et universitet , lagret og patentert i USA tidlig på 2000-tallet ,med midler bl.a. fra leder for CDC ( Folkehelsa i USA ) dr.FAUCI .Flere patenter kom til , og i 2017 var det over 70 patenter i USA på dette "nye" viruset .Det ble i 2019 lastet opp og transportert til Kina av dr.Peter Daszak i nært samarbeid med dr.FAUCI , hvor det ble sluppet løs . Viruset har førttil en epidemi som kan minne om en middels influensa . Det har imidlertid ikke ført til øketdødelighet totalt , og uttrykket epidemi blir derfor lett feil .
Dyktige leger fant fort ut at det var gamle medikamenter ( Hydroxykloroquine og Ivermectin samt antibiotika )som virket godt på dette viruset .1.april 2020 ble det imidlertid samtidig i mange vestlige land ( unntatt Tyskland ) gjennomført "forsøk"med disse medikamentene , og det viste seg da at de fleste som fikk disse medisinene døde .I ettertid har det vist seg at dosen de fikk var 10 - ti - ganger høyere enn anbefalt . På spørsmål om hvorfor denne høye dosering,ble det svart at man ikke visste hvor mye som var nødvendig mot corona . Det leger lenge har visst , er at disse doser medfører hjertestans .FAUCI i USA nedla på bakgrunn av disse "forsøkene" forbud om å bruke disse gamle gode medikamentene .I november 2019 , altså FØR epidemien , var vaksinene klare mot en epidemi som altså man ikke visste om .
"Vaksinene" er prøvd av dr.FAUCI Å BLI godkjent tidligere , men er gang etter gang avvist , både fordi de ikke kan kalles vaksiner fordi deikke gir beskyttelse OG på grunn av svært mange og fatale bivirkninger med dyreforsøk tidlig på 2000-tallet .De ble imidlertid krise-godkjente fordi FAUCI hadde sagt at der fantes ingen annen behandling eller mulighet ."Vaksinene" er altså ikke tradisjonelle vaksiner , man kaller det nå for "forsøk" på alle vaksinerte mennesker , og skal i 2023 si noe om sikkerhetenpå "vaksinen" ved å prøve det ut på så mange som mulig . Høyst uetisk og vitenskapelig betenkelig !
SANNHETEN ER AT MAN VET AT DETTE IKKE ER VAKSINER ; OG AT MAN SPRØYTER INN I FOLK STOFFER MAN VET ER SKADELIGE .
Man ser allerede nå et vell av bivirkninger på de vaksinerte :Kort fremstilt1:Tidlige bivirkninger : Micro-blodpropper ( en lege fant at 62% av sine vaksinerte pasienter hadde dette ).2:Noe senere bivirkninger : Større blodpropper , hjerte-betennelser m.m.3:Senere bivirkninger : Blir dårlig ved senere infeksjoner ( dette hører man allerede ,produsentene sier "vaksinene" holder bare 6 måneder , da må du ta ny vaksinenå mot delta-varianten ( som er falsk , gir ingen sykdom ), og egentlig ny vaksine da hver 6.måned ).Vaksinene inneholder graphen-oxid , blyforbindelse som er strengt forbudt å gi mennesker . Man er redd for auto-immune reaksjoner hvor ditt immunforsvar angriper deg selv osv.
Man frykter kreftutvikling .Og som ventet er det nå de vaksinerte som blir syke av såkalte nye virus-varianter , mens sannsynligvis er det vaksinene som gjør folk syke .Dessuten er PCR-testen ( nese-prøven ) falsk og helt ubrukelig for å finne smitte , men de har klart å lage en masse-testing av dette . Man har samtidig innført et nytt begrep :Du skal nå testes og bevise at du er frisk .Disse falske smittetallene gjør det således mulig å styre tiltakene , selv om "smitte-tall" er et ikke-medisinsk begrep .Det startet for lenge siden hvor dr.FAUCI desperat prøvde å få myndigheter med på å vaksinere alle mot influensa .Det har han ikke klart .I 2015 ble det uttalt av de involverte på et møte ; SITAT :" Vi må få offentlige myndigheter med på en offentlig styrt massevaksinering av befolkningen .
Til dette trenger vi media , som må lage en stor frykt-propaganda .På bakgrunn av den propaganda-bølge av frykt som settes i gang , vil investorer følge på når de ser profitt i enden av tunnelen " .Dette er tidenes skandale , både som samfunns-skandale og vaksine-skandale . Demokrati er nå forlatt på grunn av et såkalt " føre var " -prinsipp .Man må på bakgrunn av det vi vet i dag , ikke vaksinere seg . Og de som har tatt 1 eller 2 vaksiner må ikke ta flere . Så må man sette inn ressurser på å av-gifte de som er vaksinerte . Alle andre samfunnsfiendtlige og menneskefiendtlige tiltak må straks opphøre .
De ansvarlige må prøves straffet.
---
COPYRIGHTS
Copy & Paste the link above for Yandex translation to Norwegian.
WHO and WHAT is behind it all ? : >
The bottom line is for the people to regain their original, moral principles, which have intentionally been watered out over the past generations by our press, TV, and other media owned by the Illuminati/Bilderberger Group, corrupting our morals by making misbehavior acceptable to our society. Only in this way shall we conquer this oncoming wave of evil.
Commentary:
Administrator
HUMAN SYNTHESIS
All articles contained in Human-Synthesis are freely available and collected from the Internet. The interpretation of the contents is left to the readers and do not necessarily represent the views of the Administrator. Disclaimer: The contents of this article are of sole responsibility of the author(s). Human-Synthesis will not be responsible for any inaccurate or incorrect statement in this article. Human-Synthesis grants permission to cross-post original Human-Synthesis articles on community internet sites as long as the text & title are not modified