States Analyzing How to 'Attack'Biden's Vaccine Mandates in Court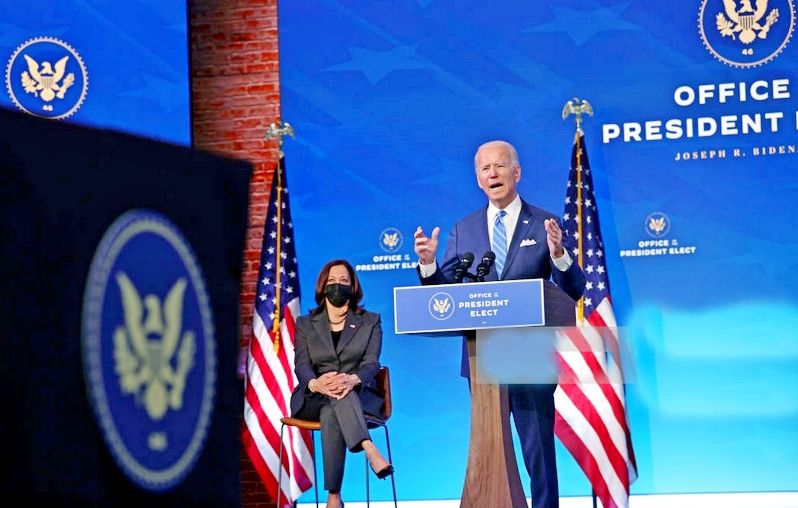 By Zachary Stieber - September 13, 2021 Updated: September 13, 2021

Nebraska's attorney general is working with other attorneys general to challenge President Joe Biden's new COVID­19 vaccine mandates, Nebraska's governor said Sunday. "He's coordinating with the other attorneys general across the country who share similar views about the overreach," Nebraska Gov. Pete Ricketts said on "Fox News Sunday."


"This is an egregious overreach of federal authority. And as we see what these
rules are, we will be able to know exactly how we will be able to challenge them
in court. I'm also talking with my colleagues around the country as well, the
other governors who feel the way I do, and we'll be working on other strategies,"
he added.

Biden is, through an executive order released last week, forcing federal workers
to get a COVID­19 vaccine unless they are approved for a religious or medical
exemption. He's also directed the Occupational Safety and Health
Administration (OSHA) to work up an order that would require private
businesses with 100 or more employees to mandate vaccination. Ricketts, a Republican, and 18 other governors immediately condemned the mandates, arguing they were the wrong approach to increase the uptake of COVID­19 vaccines. Some governors and attorneys general indicated that they would turn to the courts.
"I will pursue every legal option available to the state of Georgia to stop this
blatantly unlawful overreach by the Biden administration," Gov. Brian Kemp, a
Republican, wrote on social media in the wake of Biden's announcement.
Ricketts asked when he would be going to court, said that would come when the
exact rules are laid out. "When we get an idea of what these rules exactly will be, we'll know how to be able to attack it in court," he said.

President Joe Biden speaks about combating the COVID­19 pandemic in the State Dining Room of the White House in Washington on Sept. 9, 2021. (Kevin Dietsch/Getty Images)
Biden administration officials have defended the mandates, asserting that
they're legal and would withstand scrutiny. "The law basically requires the Department of Labor to take action when it finds grave risk to workers," White House press secretary Jen Psaki told reporters on Friday. "And, certainly, a pandemic that killed more than 600,000 people qualifies as a grave risk to workers."
"The requirements that he announced are not sweeping requirements for the
entire nation. These are focused on areas where the federal government has
legal authority to act," added Surgeon General Vivek Murthy on ABC's "This
Week" on Sunday. Others aren't so sure. Mandates of the kind Biden announced are "generally relegated to the legislature in our system of government, so I think the courts will focus on that issue first and say that the president may not have the authority to do this without congressional authorization," Alan Dershowitz, a Harvard Law School professor, said over the weekend.
That's what happened with the eviction moratorium ordered by the Centers for
Disease Control and Prevention. The Supreme Court blocked the latest
moratorium last month, ruling the agency lacked the authority to impose such a
ban and that Congress had not authorized it. "We expect Congress to speak clearly when authorizing an agency to exercise powers of 'vast economic and political significance,'" the majority wrote.

Zachary Stieber - REPORTER
Zachary Stieber covers U.S. news, including politics and court cases. He started at The Epoch Times as a New York City metro reporter.
---
COPYRIGHTS
Copy & Paste the link above for Yandex translation to Norwegian.
WHO and WHAT is behind it all ? : >
The bottom line is for the people to regain their original, moral principles, which have intentionally been watered out over the past generations by our press, TV, and other media owned by the Illuminati/Bilderberger Group, corrupting our morals by making misbehavior acceptable to our society. Only in this way shall we conquer this oncoming wave of evil.
Commentary:
Does it not ring a bell when we see what desperate efforts the democrats are making to coerce ALL the people to have that jab? They have never shown any particular interest of this kind in the people's welfare otherwise. All kinds of punishments and attempted segregation of the non-vaccinated are being perpetrated.
First of all, there is a large number of farmaceutical as well as other companies who are benefiting grossly from the sale of these Covid-19 related vaccines, who probably want this to go on indefinitely.  To maintain assistance in this fraud, they are paying thousands of pharmaceutical companies, doctors, medical schools, manufacturers of medical equipment, and, not at least, the POLITICIANS!
The second, but the most important reason is their fear of not reaching their planned number of fully vaccinated people before their evil intent starts to show up within the next 2-3 years, which will FINALLY make ALL people understand the real truth of the global elites plan to reduce the world's population by 95%.   If at this time there will still be a substantial number of unvaccinated people, they will no doubt see the ELIMINATION of the perpetrators of this horrific crime against humanity.
And thirdly, the ongoing wave of Covid versions with prolonged close-downs will eventually destroy smaller and middle-class businesses, and in so doing, destroying the entire middle-class.  
Administrator
HUMAN SYNTHESIS
All articles contained in Human-Synthesis are freely available and collected from the Internet. The interpretation of the contents is left to the readers and do not necessarily represent the views of the Administrator. Disclaimer: The contents of this article are of sole responsibility of the author(s). Human-Synthesis will not be responsible for any inaccurate or incorrect statement in this article. Human-Synthesis grants permission to cross-post original Human-Synthesis articles on community internet sites as long as the text & title are not modified