Norge: Med tradisjon for barn og unge som forsøksrotter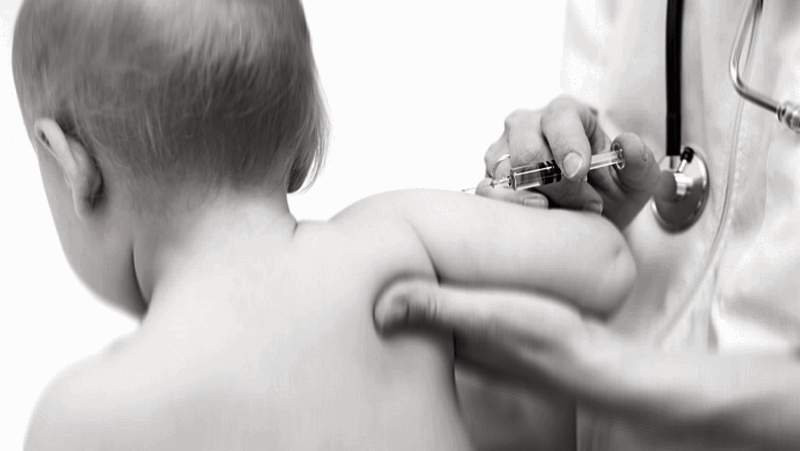 Steigan - Leserinnlegg -26. juli 2021
Av Enigma.
Det siste halvåret har vi stiftet bekjentskap med en risikovillighet på vegne av befolkningen man tidligere aldri har sett tilsvarende av. Store deler av befolkningen er allerede vaksinert med en eksperimentell vaksine basert på en vel så eksperimentell genteknologi – hvilket supplerer fremmed syntetisk genmateriale fra virus inn i våre celler – med tiltenkt temporær effekt.
Det er nærliggende å anta at den generelle befolkningen ikke har noen dypere forståelse av risikoen de utsetter seg for. Når det er sagt er det lite som taler for at ekspertisen innehar gode svar i et konsekvensperspektiv – da vi fortsatt må vente til utgangen av 2022-23 før disse studiene er ferdigstilt etter ordinære forskningsprotokoller.
A Study to Evaluate Efficacy, Safety, and Immunogenicity of mRNA-1273 Vaccine in Adults Aged 18 Years and Older to Prevent COVID-19 [ https://clinicaltrials.gov/ct2/show/NCT04470427 ]
THE VACCINE EXPERIMENT
Study to Describe the Safety, Tolerability, Immunogenicity, and Efficacy of RNA Vaccine Candidates Against COVID-19 in Healthy Individuals
Det Europeiske legemiddelverket EMA godkjente nylig den første av RNA vaksinene for barn og unge ned til 12 års alder. Vurderingen ble tilsynelatende basert på immunologisk effekt uten utredning omkring langtidsbivirkninger. Norske myndigheter og medier lot seg raskt imponere og kringkastet frelsesberetningen i ukritiske vendinger denne uken.
Det finnes ikke grunnlag for å vaksinere barn og unge
Det rent tekniske spørsmålet blir; kan man i det hele tatt «godkjenne» en ikke sikkerhetsgodkjent vaksine som følge av fiktive juridiske kriseklausuler? I denne sammenhengen må det legges til grunn at barn og unge er så godt som uten dødelighet hva angår covid-19-infeksjon – således kan man ikke si at vaksinen under noen omstendighet blir gitt i «nødverge». Jussen i denne sammenhengen må vel kunne klassifiseres som død – uten potensiale for gjenoppliving, verken med kreativ, utspekulert eller svovelladet retorikk. Nature uttalte for øvrig denne uken at dødelighet blant barn og unge er ekstremt lav:»
Deaths from COVID 'incredibly rare' among childrenStudies find that overall risk of death or severe disease from COVID-19 is very low in kids
De etiske spørsmålene tårner seg naturlig nok også opp i det øyeblikk man bruker barn som forsøksrotter relatert til noe så radikalt som profylaktisk genterapi – en tematikk som i seg selv kunne vært gjenstand for en egen avhandling. Disse aspektene er helt oversett i EMA`s uttalelser og blir i tilsvarende grad ignorert i norsk debatt. Det kan se ut til at all form for forskningsetiske aspekter er eliminert når det kommer til covid-19-situasjonen.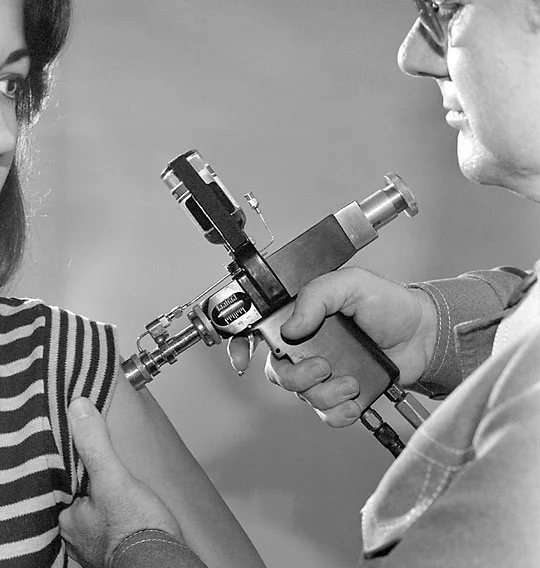 Menneskehandel med mindreårige
Etter norske forhold å dømme – er ikke befolkningseksperimenter et ukjent fenomen. Myndighetene har lange tradisjoner med statlig misbruk og prostitusjon av barn og unge relatert til medisinsk forskning – både på nasjonalt og internasjonalt plan. Grunnet nokså homogen populasjon, ikke minst systematisk og detaljrik overvåkning av befolkningen i form av ulike nasjonale registerordninger – misunnelsesverdig selv for kommunistiske regimer – har den norske befolkningen alltid vært attraktive i henhold til forskning – da gjerne av medisinsk art. Man skal vel heller ikke glemme nytten i befolkningens nærmest selvutslettende form for lydighet.
Differences Between Tight and Loose Cultures: A 33-Nation Study:
Norske babyer på forskningens alter
Vi skal ikke mer enn 12 år tilbake i tid, da Norge lånte ut 60 spedbarn til internasjonal forskning for den eksperimentelle Pandemrix-vaksinen mot svineinfluensa. Som vi vet endte dette i katastrofe med bivirkninger i form av blant annet narkolepsi. I etterkant klødde statsapparatets vaksinefanatikere de hule hodene sine til blods i mangel på forstand fordi de eksperimentelle vaksinene overaskende nok hadde slått feil. De norske spedbarna som av sine naive og tjenestevillige foresatte ble lagt på forskningens offeralter hørte vi ingenting om i etterkant.
180.000 norske ungdommer var forsøksrotter
På slutten av 80- og begynnelsen av 90-tallet valgte norske helsemyndigheter å la FHI eksperimentere på flere årskull norske ungdomsskoleelever og rekrutter med en eksperimentell meningokokk-B-vaksine. Forsøket ble markedsført med reklamekampanjer på glanset papir rettet mot ungdommene hvor de ble lovet erstatning dersom noe gikk galt. I etterkant viste det seg at vaksinen både var ineffektiv samt at det var knyttet sterke mistanker om bivirkninger relatert til ME. Flere hundre ungdommer samlet seg omkring et søksmål mot staten, men kun en legesønn vant fram og fikk 6,5 millioner i erstatning. Foruten dette seiret Mai Britt Hovland sivilrettslig over staten omkring 20 år etter at hun var påført skade fra vaksinen.
Det fatale eksperimentet ble omtalt i utlandet hvor produksjonen «The Vaccine Experiment- In The Service of Good» i 5 deler (se alle episodene nederst i saken) gjengir historien omkring hvordan ungdommene i forkant ble lokket inn i eksperimentet og deretter overlatt til seg selv når bivirkningene meldte seg. Vaksinen ble deretter solgt til New Zealand uten at det ble opplyst omkring problemene i Norge. Dokumentaren gir et sterkt bilde av kynismen den norske stat framviste i håndtering av disse sakene – hvor enorme summer ble brukt for å undergrave skader og bivirkninger hos ungdommene framfor å imøtekomme de med respekt og en redelig vurdering av kompensasjon.
Verdensmester i lobotomi
Mange har et inntrykk av det norske statsapparatet som troskyldig og godlynt. Et lite land med en rettferdig behandlet befolkning. Velger man å ta en liten titt under fasaden oppdager man raskt at sannheten er en ganske annen. Landets historie er mørk og fylt av menneskelig tragedier. Velkjent systematisk mishandling av tyskerbarn og deres mødre i offentlig regi. Tvangssterilisering av samer og tatere til langt opp på 70-tallet – i langt større omfang enn man opprinnelig hadde kjennskap til.
Få andre land kunne smykke seg med tilsvarende ivrende virksomhet, hvor Norge benyttet seg av prosedyren helt fram til 1974, lenge etter at andre land hadde avskaffet den nevrologiske torturmetoden.
I dokumentaren «Kappløpet om hjernen» får man innsikt i de CIA tilknyttede eksperimentene som ble utført ved Gaustad psykiatriske sykehus. Her ble norske borgere hemmelig og eksperimentelt forsket på tilknyttet amerikansk militære og etteretning. En historie man først har fått kjennskap til i nyere tid.
---
COPYRIGHTS
Copy & Paste the link above for Yandex translation to Norwegian.
WHO and WHAT is behind it all ? : >
The bottom line is for the people to regain their original, moral principles, which have intentionally been watered out over the past generations by our press, TV, and other media owned by the Illuminati/Bilderberger Group, corrupting our morals by making misbehavior acceptable to our society. Only in this way shall we conquer this oncoming wave of evil.
Commentary:
Administrator
HUMAN SYNTHESIS
All articles contained in Human-Synthesis are freely available and collected from the Internet. The interpretation of the contents is left to the readers and do not necessarily represent the views of the Administrator. Disclaimer: The contents of this article are of sole responsibility of the author(s). Human-Synthesis will not be responsible for any inaccurate or incorrect statement in this article. Human-Synthesis grants permission to cross-post original Human-Synthesis articles on community internet sites as long as the text & title are not modified