INFEKSJON OG DØD I DANMARK OG EUROPA: DEN DELTAVARIANTENS SPESIELLE BIO-EKSPERIMENTALE FUNKSJON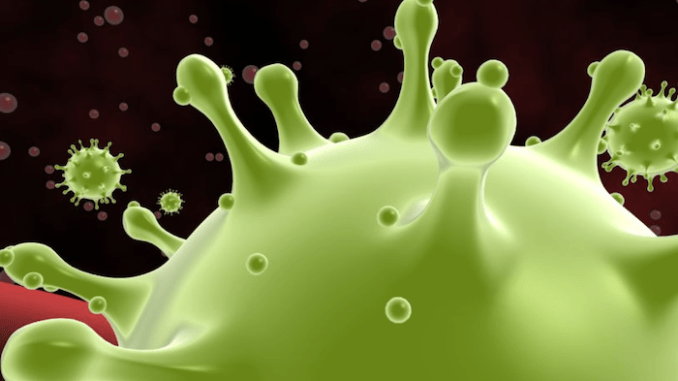 25. juli 2021 Kommentar - Av Thomas Aastrup Rømer.
Om vinteren gikk folk fra dødelighet / alvorlighetsgrad til "infeksjon" som det grunnleggende kriteriet for å opprettholde nedleggelsen. Dermed har den nye smittsomme, men ufarlige Delta-varianten fått sin helt egen funksjon i å opprettholde og vedlikeholde biostatens eksistens i løpet av sommeren.
La oss se på noen eksempler:
Danmark
Hvor mange under 30 år har dødd av korona? Svar: 1 person (som hadde sykdom samtidig). En!!!
(i 2017 døde 37 personer under 15 år av influensa).
OK da. Men hvor mange er så døde under 50 år? Svar: 19 personer (hvorav 11 hadde samtidig sykdom). 19 !!!
Ok, men hvor mange er så døde under 70 år uten samtidig sykdom? 71 personer !!! (tall fra SSI)
Og vi snakker om døde over 16 måneder, en periode der det vanligvis vil være ca. 75 000 mennesker, noen år enda flere.
Det er rene galimatier.
Men til tross for den ekstremt lave risikoen, blir barn og unge stadig truet med totalitære nedleggelser, for tiden i Århus, hvor det er litt opprør i de statistiske infeksjonslagene. Trusselen mot Århus skyldes hele "automatisk nedleggingssystem", som bare kjører på "infeksjon", og ikke på sykehusinnleggelser eller dødsfall.
I tillegg blir barn og unge nærmest tvunget inn i vaksinesystemer, hvor effekten og effekten ledende medisinske organisasjoner tviler på. Det hele rettes bare med henvisning til "infeksjonen", ikke til alvorlig sykdom.
Dette fokuset på infeksjon bekreftes av en annen faktor: Corona ble klassifisert som en "generelt farlig" sykdom pr. 1. mars 2021, som det ellers ikke hadde vært. Og måten det korrigerte klassifiseringssystemet ble bygget opp på, betyr at biostatusen kan opprettholde denne klassifiseringen helt uten hensyn til dødelighet, men bare se på "infeksjonen".
Europa
Selv nede i Europa ligger den ufarlige Delta-varianten med sin "infeksjon".
I Frankrike vil Macron nå tvangsvaksinere hele befolkningen. For å tvinge det gjennom lager han et enda mer omfattende coronapas-system enn hjemme, og han vil ta betaling for tester.
Jeg har hørt rykter om at det er store demonstrasjoner i Paris, men har ikke sett det bekreftet i danske medier.
Boris Johnson prøver nå igjen å få England tilbake til det normale, men han ombestemmer seg stadig fordi han har kjøpt logikken til Shutdown, som er ledet av noen biopolitiske fanatikere i de britiske ekspertsystemene. Og selv om Johnson skulle få sin vilje i noen måneder, så vil "infeksjonen" igjen kunne komme gjennom til vinteren fordi logikken er kjøpt.
Nederland har lansert en ny nedleggelse, så vidt jeg forstår.
I disse landene, som i Danmark, ser man bare på "infeksjon", og ikke på alvorlige sykdommer. Og systemet støttes av WHO og av Fauci, som angivelig ønsker å vaksinere små barn. Med dette fokuset er alt dessverre mulig.
De negative konsekvensene vil forverres når man om noen måneder kan registrere "infeksjon" i avløpsvannet. Dette er tall fra avløpsanalysene, som skal erstatte koronapasset, og som i fremtiden vil lede nedstengningene.
Og igjen: disse avføringsanalysene måler bare "infeksjon" og ikke sykdom.
---
COPYRIGHTS
Copy & Paste the link above for Yandex translation to Norwegian.
WHO and WHAT is behind it all ? : >
The bottom line is for the people to regain their original, moral principles, which have intentionally been watered out over the past generations by our press, TV, and other media owned by the Illuminati/Bilderberger Group, corrupting our morals by making misbehavior acceptable to our society. Only in this way shall we conquer this oncoming wave of evil.
Commentary:
Administrator
HUMAN SYNTHESIS
All articles contained in Human-Synthesis are freely available and collected from the Internet. The interpretation of the contents is left to the readers and do not necessarily represent the views of the Administrator. Disclaimer: The contents of this article are of sole responsibility of the author(s). Human-Synthesis will not be responsible for any inaccurate or incorrect statement in this article. Human-Synthesis grants permission to cross-post original Human-Synthesis articles on community internet sites as long as the text & title are not modified