US is destroying itself and world through erratic moves: Global Times editorial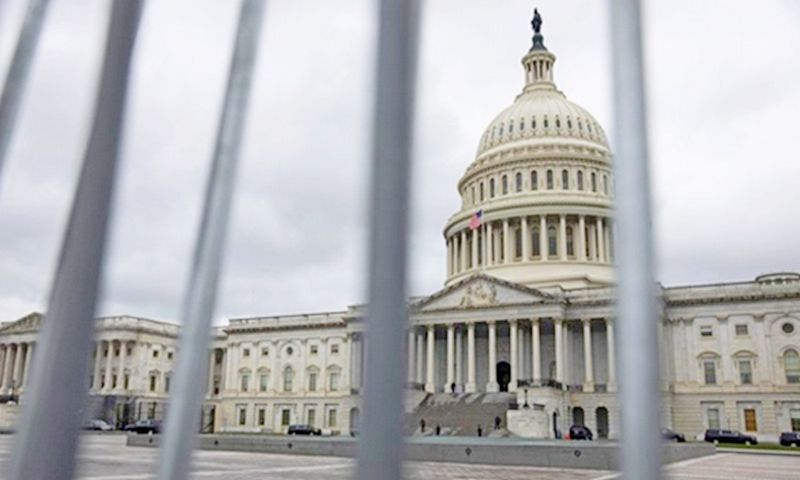 Photo taken on March 25, 2020 shows the US Capitol in Washington D.C., the US. Photo: Xinhua

Source: Global Times Published: 2020/7/7 22:58:40
Washington has almost destroyed the cooperation-centered major-power relations and is pushing the world back to confrontation between major powers.

The global geopolitical struggle has apparently become an irreversible trend. This will have a profound influence on the nature of international relations, fundamentally disturb globalization, and lead to undesirable consequences.

The US is too indulged in using geopolitical means to cope with challenges and pursuing its own interests. Following the disintegration of the former Soviet Union, Russia hoped to integrate into the Western world, but the US pulled geopolitical levers and imposed the most intense strategic pressure on Russia. As NATO expanded eastward, it not only incorporated all countries of the Warsaw Pact and the Baltic states, but also extended its hand to the Commonwealth of Independent States, such as Georgia and Ukraine, eventually prompting Russia to have no other options but to take countermeasures.

Now, the US is using its extreme geopolitical tools on China. It is making the ideological conflict with China more extreme, because it is the cheapest means to mobilize its allies against China. It supports all countries that have territorial disputes with China, incites them to adopt a hard-line approach toward China, and smears China's foreign cooperation to overthrow the world order. It aims to worsen China's external environment, and make people in other countries less willing to cooperate with China.

The world has to pay for Washington's ambition to strengthen its hegemony. What the US advocates is not simply decoupling from China, but urging the Western world and more countries to side with the US amid its clashes with China, and to contain China. China is the largest trading partner of more than 100 countries, and has a market almost as big as that of the US. The US not only stabbed China, but the current global cooperative system as well.

The world will suffer long-lasting costs. The ongoing COVID-19 pandemic is just the first wave. In the face of the raging pandemic, the US has blocked international cooperation. It has only two perspectives on the anti-virus fight - one from the upcoming presidential elections, and the other from international geopolitics. Its lack of a scientific perspective has become the biggest obstacle to international cooperation.

It is not hard to imagine that if China and the US, together with all major powers, join hands and coordinate strategies, the COVID-19 pandemic could have been much less severe than it is now, and the global economy could resume in a more orderly manner.

The US policy that favors major-power confrontation will surely drag down global economic growth, which will force countries to consume their own resources. Coupled with the destructive impact of the pandemic, global economic prosperity after the Cold War is, perhaps, coming to an end. The world will lose huge employment. The global economy will become politicized, and the concept of national security would play a leading role in irrelevant sectors such as the economy.

An arms race and intimidation will return to international relations. Age-old contradictions will be reinforced in the loss of a world order. Favorable opinions toward each other's society will be reduced. The passion for studying and traveling abroad will cool down. The lives of many people will change.

Unfortunately, those geopolitical maniacs in the US are ending the "good old days" since the end of the Cold War. We are likely to enter a new era with more hatred and the menace of war. Major countries would become more nervous, and the prosperity of small countries would become fragile. The US political elite behind such changes are bound to be shamed by history.
---
Illuminati/Global elite never re-invents the wheel but infiltrates organisations/countries  to use as powerful weapons against humanity. As communism in Russia was funded and created by the elite bankers, and is no longer ruled under communism, China has been selected as the next weapon.  The elite has been funding and investing in China for many years, building their wealth. The communist dogma is in reality the dystopic NWO planned hundreds of years ago. President Biden is now spending trillions to destroy the US economy which at the moment has a deficit of US$ 133 trill.
---
THE MAKING OF A GLOBAL ELITE (book)
Global economy and the Davos Man in the Financial Times 2001-2011
---
Lt. Gen. Michael Flynn: COVID-19 May Be A 'Weaponized Operation' By China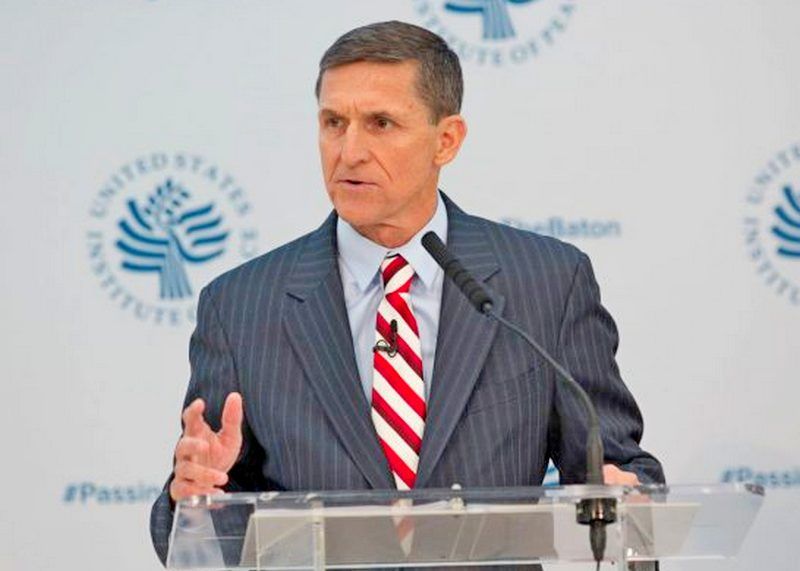 Lieutenant General Michael Flynn (ret.) speaks during a conference. (Photo by CHRIS KLEPONIS/AFP via Getty Images)
OAN Newsroom - UPDATED 6:42 PM PT – Thursday, May 27, 2021
General Michael Flynn said he believes COVID-19 is a 'weaponized operation' of the Chinese Communist Party against the U.S.
In a recent interview, President Donald Trump's former national security adviser highlighted the House Intelligence report that said COVID-19 was likely a result of a leak from the Wuhan lab. He added that the U.S. government must disclose to the American public what it knows about virus experiments in China.
"The people in this country are demanding answers. I believe what we are going to find out is that this was a weaponized operation by the nation of China with some collaboration with other countries," mentioned Flynn.
As this process continues, we must "allow the Intelligence Community and other scientific and medical experts, to objectively weigh and assess all available facts, and to avoid any premature or politically-motivated conclusions." https://t.co/gEpvXCOpxD

— House Intelligence Committee (@HouseIntel) May 26, 2021
Flynn also stressed how millions of Americans lost their businesses and livelihoods because of the COVID-19 shutdown and are now demanding full accountability from the Biden administration. Joe Biden has since reached out to the U.S. Intelligence Community in efforts to look into the origins of the pandemic and has asked they redouble their efforts. He is expecting a new report in 90 days.
---
China's fascination with the Rothschild family
The seventh generation of the Rothschild banking dynasty will take over the centuries-old bank this summer, according to the Financial Times.
Nicholas Moore  - 2018-02-28 15:36 GMT+8
VCG Photo
Controversy and conspiracy theories over the family's supposed control of wealth have long existed in the West, but in recent decades more and more Chinese economists and budding entrepreneurs have closely studied the Rothschilds.
At the same time, members of the Rothschild family have looked to a rising China for new business opportunities.
The next generation
According to the Financial Times, Alexandre de Rothschild will take over as chairman of Rothschild Bank from his father David de Rothschild this summer, with the 37-year-old expected to lead the way in diversifying the group beyond "its core French and British advisory business."
Outgoing Chairman David de Rothschild. /VCG Photo
Alexandre de Rothschild joined the family business a decade ago, overseeing a period when the bank has looked to push beyond Europe in terms of investment strategy.
In fact, the Rothschild family came to China as long ago as the 1830s, when it set up a small gold and silver trading business in Shanghai. In 1953, four years after the founding of New China, Rothschild was one of the first major Western banks to establish relations with the country.
A history of investments in China
In 2008 La Compagnie Financiere Edmond de Rothschild (LCFR), the bank's French branch, was on the verge of securing 2.3 billion yuan (336 million US dollars) worth of investment from the Bank of China. That deal however fell through after failing to get approval from the Chinese government.
In 2011, UK-based Rothschild subsidiary RIT Partners set up one of the first private equity funds in China to raise renminbi in the country and invest it overseas, with a target of amassing 750 million US dollars within its first year.
Alexandre de Rothschild (L) with CEFC China Energy Chairman Ye Jianming in Shanghai, May 2017. /China Daily Photo
Last year, Alexandre de Rothschild met with Ye Jianming, chairman of CEFC China Energy, with both sides agreeing to strengthen cooperation in sectors including energy, financial services, aviation, infrastructure construction, food and high-end property management.
China's fascination with the Rothschilds
Beyond its growing financial presence in the country, the past decade has seen growing cultural awareness in China of the Rothschild family.
Several bestselling but controversial books have seen a wave of interest in Jewish business practices, particularly among wealthy entrepreneurs and investors looking to establish their own family legacies.
Published in 2007, Song Hongbing's Currency Wars was an instant success in China, with publisher CITIC claiming there were some 600,000 copies in circulation within months of it being released.
In the book, Song, who studied and lived in the US from 1994 and worked as an IT consultant, claims the Rothschild family control five trillion US dollars' worth of global wealth.
Song's work was widely criticized in the West as an "economic novel," and lambasted for promoting anti-Semitic conspiracy theories.
The Financial Times reported that Currency Wars was widely read by Chinese company heads and government officials, with Song himself saying "I never imagined it could be so hot and that top leaders would be reading it." He insisted that the book was not anti-Semitic.
Jon Benjamin, then the chief executive of the Board of Deputies of British Jews, told the Financial Times he was concerned by the book, and was worried that the Rothschild conspiracy theory was gaining traction "in the world's most important emerging economy," despite China having "little or no concurrent culture of anti-Semitism."
Song Hongbing, who currently has almost two million followers on Sina Weibo, has gone on to publish five books in his Currency Wars series, and since 2007 more and more books on the Rothschilds and more generally on so-called Jewish business practices have been published.
Chinese books on Jewish business practices, f‍rom top left, clockwise: How do Jewish People win?; Jewish Business Bible; Jewish Businessmen's Wisdom; Jewish Business Teachings. /Images from China Daily, Douban
Titles such as "The Legend of Jewish Wealth," "Jewish Family Education" and "The Illustrated Jewish Wisdom Book" can all be found in the business sections of bookstores across China.
Han Bing, who wrote business self-help guide "Crack the Talmud," told Newsweek in 2010 that Jews and Chinese shared historic and cultural similarities. When pressed on whether his book was promoting stereotypes, Han admitted that he had never met a Jewish person in his life.
Falling for fake wine and frauds
The Rothschild name is also synonymous with Chateau Lafite in China, one of the most popular wine labels for the country's wealthiest people.
Selling for as much as 10,000 US dollars per bottle, Xinhua reported in 2011 that the majority of Lafite sold in China could be fake, as sales figures reported in just Zhejiang Province were exceeding official global production figures.
Beyond fake bottles of Rothschild wine, a man named Oliver Rothschild who pretended to be part of the banking dynasty infamously fooled Tsinghua University in 2016.
The British man was given the red carpet treatment by the university, with Dean Qiu Yong calling him "one of the successors of the Rothschild family," and claiming he was a former head of UNICEF.
The real Rothschild family released a statement saying Oliver Rothschild was not connected to the family in any way, after reports that he had traveled around China for several years giving speeches under the guise of being part of the banking family.
The "fake Rothschild" Oliver Rothschild in 2014. /VCG Photo
After Tsinghua admitted it had fallen for the fraud, The Global Times said the story showed China's "longing for international endorsement, especially from the developed world, as an indicator of being something."
---
Chinese Illuminati: How 2 Mn Cadres from Communist Party of China Infiltrated Various Global Orgs.
Dec 18, 2020 - CRUX
At least one Communist Party of China member was hired by the Indian consulate in Shanghai using the services of a Chinese state-owned recruitment agency, according to a latest data leak.
---
COPYRIGHTS
Copy & Paste the link above for Yandex translation to Norwegian.
WHO and WHAT is behind it all ? : >
The bottom line is for the people to regain their original, moral principles, which have intentionally been watered out over the past generations by our press, TV, and other media owned by the Illuminati/Bilderberger Group, corrupting our morals by making misbehaviour acceptable to our society. Only in this way shall we conquer this oncoming wave of evil.
Commentary:
Administrator
HUMAN SYNTHESIS
All articles contained in Human-Synthesis are freely available and collected from the Internet. The interpretation of the contents is left to the readers and do not necessarily represent the views of the Administrator. Disclaimer: The contents of this article are of sole responsibility of the author(s). Human-Synthesis will not be responsible for any inaccurate or incorrect statement in this article. Human-Synthesis grants permission to cross-post original Human-Synthesis articles on community internet sites as long as the text & title are not modified