Nina Cappelen - 19/5/2021 Det skriver nettavisen Daily Expose.
Advokat Reiner Fuellmich Rettsprosesser er nå satt i gang over hele verden mot ulike myndigheter, institusjoner og verdensledere, herunder WHO, CDC (det amerikanske folkehelseinstituttet red. anm.), PHE (det britiske folkehelseinstituttet red. anm.), og Bill og Melinda Gates Foundation for Covid19-svindel, forbrytelser mot menneskeheten, og folkemord. Advokatene og de medisinske ekspertene sier de har bevisene de trenger for å sikre domfellelse.

Siden juli 2020 har Corona Investigative Committee med base i Tyskland samlet inn vitnesbyrd fra et stort antall internasjonale forskere og eksperter.

Komiteen som ledes av advokat Reiner Fuellmich har konkludert med følgende:
- Koronakrisen må omdøpes til "Corona-skandalen"
- Det er den største erstatningssaken noensinne
- Det er den største forbrytelsen mot menneskeheten noensinne

De ansvarlige må bli:
- Straffeforfulgt for forbrytelser mot menneskeheten
- Saksøkt for sivile skader

Dødsfall:
- Det er ingen overdødelighet i noe land
- Corona-virus dødelighet er lik sesonginfluensa
- 94% av dødsfallene i Bergamo skyldes overføring av syke pasienter til sykehjem der de smittet gamle mennesker med et svakt immunforsvar
​- Leger og sykehus over hele verden har fått betalt for å erklære at pasienter døde av Covid-19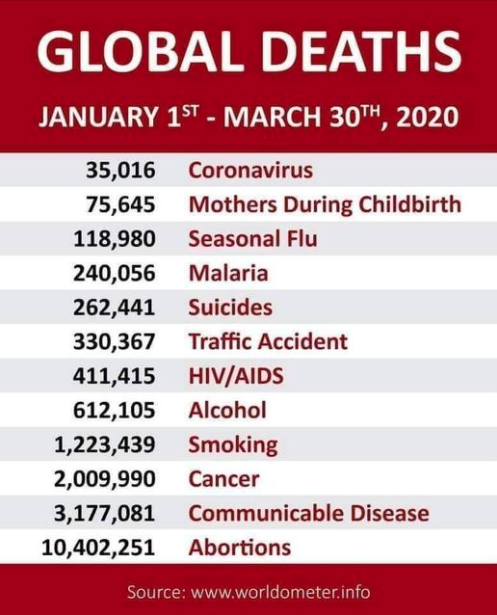 Obduksjonen viste:
- Nesten alle dødsfall ble forårsaket av alvorlig underliggende sykdom
- Nesten alle dødsfall var veldig gamle mennesker
- Sverige (ingen lockdown) og Storbritannia (streng lockdown) har sammenlignbare sykdoms- og dødelighets-statistikker

​Amerikanske stater med og uten lockdown har sammenlignbar sykdoms- og dødelighetsstatistikk.

Les også Advokat Reiner Fuellmich: Det er lys i enden av lockdown-tunellen

Helse:
- ​Sykehus står tomme, og noen står overfor konkurs
- Befolkningen har T-celleimmunitet mot tidligere influensabølger
- Flokkimmunitet trenger bare 15-25% befolkningsinfeksjon og er allerede oppnådd
- Det er kun når en person har symptomer at en infeksjon kan være smittsom

Tester:
- Mange forskere kaller dette en PCR-testpandemi, ikke en coronapandemi
- Veldig sunne og ikke-smittsomme mennesker kan teste positivt
- Sannsynligheten for falske positive tester er 89-94%
- Prof. Drosten utviklet sin PCR-test fra et gammelt SARS-virus uten å ha sett det virkelige Wuhan-viruset fra Kina
- PCR-testen er ikke basert på vitenskapelige fakta med hensyn til infeksjoner
- PCR-tester er ubrukelige for påvisning av infeksjoner
- En positiv PCR-test betyr ikke at en infeksjon er tilstede eller at det er funnet et intakt virus
​- Forsterkning av prøver over 35 sykluser er upålitelige, men WHO anbefalte 45 sykluser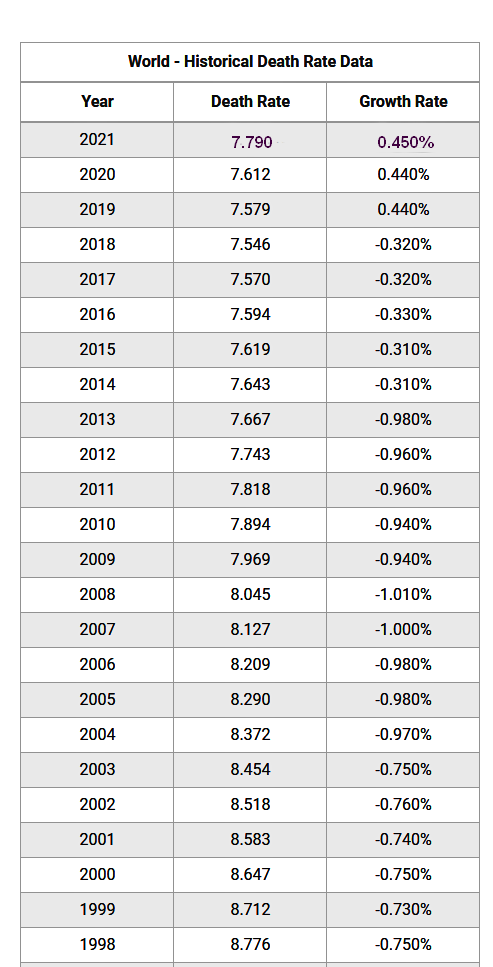 Lovbrudd:
​- Den tyske regjeringen stengte ned og innførte sosial distansering og maskebruk på grunnlag av en enkelt mening
- Lockdown ble pålagt da viruset allerede var på retur
- Lockdown var basert på ikke-eksisterende infeksjoner
- Tidligere president for den tyske føderale konstitusjonelle domstolen tvilte på den konstitusjonelle lovligheten av corona-tiltakene
- Tidligere britisk høyesterettsdommer Lord Sumption konkluderte med at det ikke var noe faktagrunnlag for panikk, og ikke noe juridisk grunnlag for koronatiltak
- Tysk RKI (som tilsvarer Folkehelseinstituttet red. anm.) anbefalte at ingen obduksjoner ble utført
- Koronatiltak har ikke tilstrekkelig faktisk eller juridisk grunnlag, er grunnlovsstridig, og må oppheves umiddelbart
- Ingen seriøs forsker gir gyldighet til Neil Fergusons falske datamodeller som advarte om millioner av dødsfall
- Mainstream media unnlot å rapportere fakta om den såkalte "pandemien"
- Demokratiet står i fare for å bli erstattet av en fascistisk totalitær modell
- Drosten (av PCR-test), Tedros fra WHO og andre har begått forbrytelser mot menneskeheten som er definert i den internasjonale straffekoden
- Politikere kan unngå å gå ned sammen med de kriminelle ved å starte en lenge etterlengtet offentlig vitenskapelig debatt.

Sammensvergelse:
​- Politikere og mainstream media drev befolkningen bevisst til panikk
- Barn ble bevisst påført å føle seg ansvarlige for foreldrenes og besteforeldrenes smertefulle død hvis de ikke fulgte corona-reglene
- Den håpløse PCR-testen brukes til å skape frykt og ikke til å diagnostisere
- Det kan ikke være snakk om en ny bølge.
The US Patented Coronavirus and CFR detector in 2003.  Published by Tomello - May 19 2021
Skader:
- Bevis på gigantiske helsemessige og økonomiske skader på befolkningen
Corona-tiltak har:
- Drept utallige mennesker
- Ødelagt utallige selskaper og enkeltpersoner over hele verden
- Barn har blitt tatt bort fra foreldrene
- Barn traumatiseres voldsomt
- Det forventes konkurser i små og mellomstore bedrifter

Oppreisning:
- Et gruppesøksmål må reises i USA eller Canada, med alle berørte parter over hele verden som har mulighet til å bli med
- Bedrifter og selvstendig næringsdrivende må kompenseres for skader

​Disse konklusjonene er oppnådd takket være vitnesbyrd og bevis fra eksperter innen alle vitenskapsfelt som viser at Covid-19-pandemien er en planlagt kriminell aksjon. En rettssak har allerede gått videre til Høyesterett og vil finne sted i Ontario, Canada. Det viser det offentlige rettsdokumentet. Denne saken hadde ikke gått videre hvis det ikke var for det omfattende bevismaterialet som er samlet inn av advokat Reiner Fuellmich og hans team.

​Dette er bare begynnelsen da det for øyeblikket er mange flere rettssaker som forberedes og vil finne sted over hele verden. En annen sak er beskrevet i en pressemelding fra advokatene Melinda C. Mayne og Kaira S. McCallum med anmodning om etterforskning av den britiske regjeringen og dens rådgivere for folkemord, forbrytelser mot menneskeheten, og brudd på Nürnbergkoden. Saken ble sendt til den internasjonale straffedomstolen i Haag tirsdag 20. april 2021.

Du kan lese mer om hvordan Reiner Fuellmich og hans etterforskningsteam jobber HER. Advokatene tar gjerne imot tips som kan sendes inn HER. Nettsiden inneholder også en rekke videoer av teamet (tysk), og omfattende dokumentasjon på tysk og engelsk.

Les også Derfor vil eliten ha kontroll over Europa

---
COPYRIGHTS
Copy & Paste the link above for Yandex translation to Norwegian.
WHO and WHAT is behind it all ? : >
The bottom line is for the people to regain their original, moral principles, which have intentionally been watered out over the past generations by our press, TV, and other media owned by the Illuminati/Bilderberger Group, corrupting our morals by making misbehaviour acceptable to our society. Only in this way shall we conquer this oncoming wave of evil.
Commentary:
Administrator
HUMAN SYNTHESIS
All articles contained in Human-Synthesis are freely available and collected from the Internet. The interpretation of the contents is left to the readers and do not necessarily represent the views of the Administrator. Disclaimer: The contents of this article are of sole responsibility of the author(s). Human-Synthesis will not be responsible for any inaccurate or incorrect statement in this article. Human-Synthesis grants permission to cross-post original Human-Synthesis articles on community internet sites as long as the text & title are not modified