Roche's Test to Detect Novel Discovery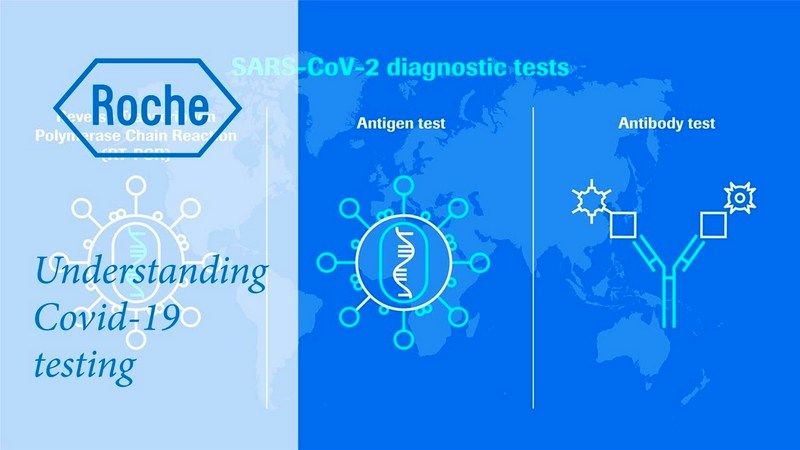 Basel, 13 March 2020 - Roche (SIX: RO, ROG; OTCQX: RHHBY)
Roche's cobas SARS-CoV-2 Test to detect novel Coronavirus receives FDA Emergency Use Authorization and is available in markets accepting the CE mark
First commercial test for SARS-CoV-2 will enable expedited coronavirus testing to meet urgent medical needs
Testing on widely available, high-volume cobas 6800/8800 will significantly increase available testing capacity
Roche expedites test development to support urgent need for patient testing during pandemic outbreak to avoid a further spread of the virus at an early stage of infection

Basel, 13 March 2020 - Roche (SIX: RO, ROG; OTCQX: RHHBY) today announced that the U.S. Food and Drug Administration (FDA) has issued an Emergency Use Authorization (EUA) for the cobas® SARS-CoV-2 Test. It is intended for the qualitative detection of SARS-CoV-2, the virus that causes COVID-19 disease, in nasopharyngeal and oropharyngeal swab samples from patients who meet COVID-19 clinical and/or epidemiological criteria for testing. Hospitals and reference laboratories can run the test on Roche's fully automated cobas® 6800 and cobas® 8800 Systems, which are widely available in the U.S. and around the world.

The CE-IVD test is also available in markets accepting the CE mark for patients with signs and symptoms of COVID-19 disease and living in affected areas where the SARS-CoV-2 virus is known to be present.

"Providing quality, high-volume testing capabilities will allow us to respond effectively to what the World Health Organization has characterized as a pandemic.  It is important to quickly and reliably detect whether a patient is infected with SARS-CoV-2," said Thomas Schinecker, CEO of Roche Diagnostics. "Over the last weeks, our emergency response teams have been working hard to bring this test to the patients. CE-mark certification and the FDA's granting of EUA supports our commitment to give more patients access to reliable diagnostics which are crucial to combat this serious disease."

The widely available Roche's cobas 6800/8800 Systems, which are used to perform the cobas SARS-CoV-2 Test, provide test results in three and half hours and offer improved operating efficiency, flexibility, and fastest time-to-results with the highest throughput providing up to 96 results in about three hours and a total of 384 results for the cobas 6800 System and 960 results for the cobas 8800 System in 8 hours. The test can be run simultaneously with other assays provided by Roche for use on the cobas 6800/8800 Systems.

Upon authorisation Roche will have millions of tests a month available for use on the cobas 6800 and 8800 systems. Roche is committed to delivering as many tests as possible and is going to the limits of our production capacity.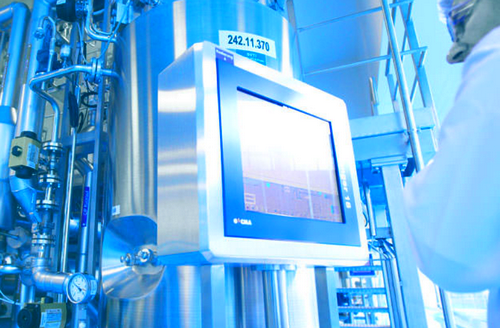 About Emergency Use Authorization Status
The cobas SARS-CoV-2 Test has not been FDA cleared or approved. It has been authorized by the FDA under an EUA for use by laboratories certified under the Clinical Laboratory Improvement Amendments of 1988 (CLIA), 42 U.S.C. § 263a, to perform moderate and high complexity tests. The test has been authorised only for the detection of RNA from SARS-CoV-2 virus and diagnosis of SARS-CoV-2 virus infection, not for any other viruses or pathogens. It is only authorised for the duration of the declaration that circumstances exist justifying the authorisation of the emergency use of in vitro diagnostics for detection of SARS-CoV-2 virus under section 564(b)(1) of the Act, 21 U.S.C. § 360bbb- 3(b)(1), unless the authorisation is terminated or revoked sooner

About SARS-CoV-2 (coronavirus)
Coronaviruses (CoV) are a large family of viruses that cause illness ranging from the common cold to more severe diseases such as Middle East Respiratory Syndrome (MERS-CoV) and Severe Acute Respiratory Syndrome (SARS-CoV). The novel coronavirus (SARS-CoV-2) is a new strain which has not previously been identified in humans.1

Signs of infection include respiratory symptoms such as cough, shortness of breath, difficulty breathing, and fever. In more severe cases, pneumonia, severe acute respiratory syndrome, kidney failure and death can occur.

To control the spread of the infection, WHO recommends regular hand washing, covering mouth and nose when coughing and sneezing, thoroughly cooking meat and eggs and avoiding close contact with anyone showing symptoms of respiratory illness.
About cobas SARS-CoV-2 Assay
The cobas SARS-CoV-2 Test is a single-well dual target assay, which includes both specific detection of SARS-CoV-2 and pan-sarbecovirus detection for the sarbecovirus subgenus family that includes SARS-CoV-2. The test is a real-time RT-PCR test intended for the qualitative detection of nucleic acids from SARS-CoV-2 in nasopharyngeal and oropharyngeal swab samples from patients who meet the CDC SARS-CoV-2 clinical criteria.The test runs on the cobas 6800/8800 Systems and has a full-process negative control, positive control and internal control.

Negative results do not preclude SARS-CoV-2 infection and should not be used as the sole basis for patient management decisions. Negative results must be combined with clinical observations, patient history, and epidemiological information.

The cobas SARS-CoV-2 is intended for use by trained clinical laboratory personnel specifically instructed and trained in the techniques of real-time PCR and in vitro diagnostic procedures. In the United States, the cobas SARS-CoV-2 is only for use under the FDA's Emergency Use Authorization.

About the cobas 6800/8800 Systems
Since 2014, the cobas 6800 and cobas 8800 Systems have established the new standard for routine molecular testing by delivering fully integrated, automated solutions that serve the areas of viral load monitoring, donor screening, sexual health and microbiology. Based on Nobel prize-winning PCR technology, the systems deliver proven performance with full automation, increased throughput, fast turnaround time and complete track connectivity validated for molecular testing, providing users with greater flexibility to consolidate their IVD and LDT testing to a single system while increasing overall workflow efficiencies.
Our global install base for the cobas 6800 and 8800 Systems is 695 and 132 respectively. The systems provide up to 96 results in about three hours and a total of 384 results for the cobas 6800 System and 960 results for the cobas 8800 System in 8 hours. Both make it possible for labs to perform up to three tests in the same run with no pre-sorting required. The systems also enable up to eight hours (cobas 6800 System) and four hours (cobas 8800 System) of walk-away time with minimal user interaction. cobas 6800 and cobas 8800 Systems are the only fully automated molecular systems designated as moderately complex by the Clinical Laboratory Improvement Amendments (CLIA).

For more information about the tests and system, please visit www.diagnostics.roche.com

About Emergency Use Authorization Status
The cobas SARS-CoV-2 Test has not been FDA cleared or approved. It has been authorized by the FDA under an EUA for use by laboratories certified under the Clinical Laboratory Improvement Amendments of 1988 (CLIA), 42 U.S.C. § 263a, to perform high complexity tests, or by similarly qualified non-U.S. laboratories. The test has been authorized only for the detection of RNA from SARS-CoV-2 virus and diagnosis of SARS-CoV-2 virus infection, not for any other viruses or pathogens. It is only authorized for the duration of the declaration that circumstances exist justifying the authorization of the emergency use of in vitro diagnostics for detection of SARS-CoV-2 virus under section 564(b)(1) of the Act, 21 U.S.C. § 360bbb-3(b)(1), unless the authorization is terminated or revoked sooner.

About Roche
Roche is a global pioneer in pharmaceuticals and diagnostics focused on advancing science to improve people's lives. The combined strengths of pharmaceuticals and diagnostics under one roof have made Roche the leader in personalised healthcare – a strategy that aims to fit the right treatment to each patient in the best way possible.

Roche is the world's largest biotech company, with truly differentiated medicines in oncology, immunology, infectious diseases, ophthalmology and diseases of the central nervous system. Roche is also the world leader in in vitro diagnostics and tissue-based cancer diagnostics, and a frontrunner in diabetes management.

Founded in 1896, Roche continues to search for better ways to prevent, diagnose and treat diseases and make a sustainable contribution to society. The company also aims to improve patient access to medical innovations by working with all relevant stakeholders. More than thirty medicines developed by Roche are included in the World Health Organization Model Lists of Essential Medicines, among them life-saving antibiotics, antimalarials and cancer medicines. Moreover, for the eleventh consecutive year, Roche has been recognised as one of the most sustainable companies in the Pharmaceuticals Industry by the Dow Jones Sustainability Indices (DJSI).

The Roche Group, headquartered in Basel, Switzerland, is active in over 100 countries and in 2019 employed about 98,000 people worldwide. In 2019, Roche invested CHF 11.7 billion in R&D and posted sales of CHF 61.5 billion. Genentech, in the United States, is a wholly owned member of the Roche Group. Roche is the majority shareholder in Chugai Pharmaceutical, Japan. For more information, please visit www.roche.com.

All trademarks used or mentioned in this release are protected by law.

References
[1] https://www.who.int/health-topics/coronavirus. Accessed 23Jan2020


Roche Group Media Relations
Phone: +41 61 688 8888 / e-mail: media.relations@roche.com
- Nicolas Dunant (Head)
- Patrick Barth
- Daniel Grotzky
- Karsten Kleine
- Nathalie Meetz
- Barbara von Schnurbein
---
Hoffmann-La Roche
On December 11, 1991, Hoffmann-La Roche formally acquired the rights to PCR from Cetus for the price of $300 million.
---
COMPANY NEWS; Cetus Upheld On Rights To Patents
By Lawrence M. Fisher, Feb. 28, 1991, Special To the New York Times
In a big victory for the Cetus Corporation, a Federal District Court jury here
today upheld the company's patents on a key gene technology. The verdict
came in a suit filed against the struggling biotechnology concern by the Du
Pont Company, which sought to invalidate the patents on the basis that
early work at the Massachusetts Institute of Technology anticipated Cetus's
invention.
Cetus's polymerase chain reaction technology, or P.C.R., is crucial to the
Human Genome Project, a $3 billion project that is seeking to find and map
the genes in the human body. It also has great potential for the examination
of genetic defects and the identification of infections, viruses and cancers.
Cetus also sells P.C.R.-based forensics kits, used by criminal investigators to
obtain DNA "fingerprints" of suspects from blood, semen or hair samples.
Science magazine called P.C.R., invented by Dr. Kary B. Mullis, its invention of
the year. 'Always Belonged to Cetus'
"We are very gratified, but not surprised by the jury's decision," Ronald E.
Cape, Cetus's chairman and chief executive, said in a statement. "P.C.R. has
always belonged to Cetus. It was invented here and patented here. The
jury's verdict completely vindicates our position." The verdict came after six weeks of testimony from many scientific witnesses, including three Nobel Prize winners.

Cetus Upheld On Rights To Patents Sam Waltz, a spokesman for E. I. du Pont de Nemours & Company, said Du Pont was reviewing the issues and its options and had not determined whether it would appeal. "Du Pont is disappointed with the outcome of the case," he said. "We believed at the outset, as well as believing now, in the merit of the case."
Cetus shares slipped 12.5 cents, to $11.375, on the over-the-counter market today before trading in the stock was suspended pending news of the decision. The stock did not resume trading. A separate trial will be scheduled for countersuits filed by Cetus, charging Du Pont with infringing its patents and seeking unspecified damages.
Patents Issued in 1987. Cetus filed its first two patent applications for P.C.R. in 1985 and received the patents in 1987. Du Pont sued in 1989, seeking a declaration that the patents were invalid because a concept similar to P.C.R. had been described in papers published in 1971 and 1974 by M.I.T. scientists. At the request of Du Pont and Hoffmann-La Roche, a Cetus licensee, the United States Patent and Trademark Office re-examined the patents in the fall of 1990 and subsequently reafirmed them.

"This verdict is not unexpected, but it is significant for Cetus," said Jim
McCamant, editor of the Medical Technology Stock Letter. With its
interleukin-2 drug for the treatment of kidney cancer stalled in the approval
process, "the P.C.R. business is worth much of the current market value of
Cetus," he said.

Cetus has a joint venture with the Perkin-Elmer Corporation, an analytical
instruments company, to sell research equipment based on P.C.R. It is also
working with Hoffmann-La Roche to develop diagnostic kits based on the
technology. Analysts estimate the market for P.C.R. and other genetic
probes could reach $1 billion by 1999.
---
---
Transcript Testimony - Lawyer Reiner Fuellmich - Invalid CPR test
Kary Mullis, Inventor of the PCR Technique, Dies 7 Aug, 2019
Kary Mullis, whose invention of the polymerase chain reaction technique, (PCR), earned him the Nobel Prize in Chemistry in 1993, died of pneumonia on August 7, 2019 according to MyNewsLA.com. He was 74 years old.
KARY MULLIS, Nobel Prize winner in chemistry, is jumping up and down at the kitchen table in the cabin, somewhere in the woods several kilometers beyond where the paved road ends. His big head and striated body shake as if you are in a rage. From his lips comes an angry buzzing sound.
He is imitating a swarm of yellow jackets, which deals with an episode where cunning insects attacked him, inflicting five stings around his mouth, after he attacked his nest. He goes on to tell how he invented a brew, cooked in his kitchen blender, which eliminated the aggressive from his property for a season.
He feels a bit the same way towards his former colleagues at Cetus Corporation, where he invented technology that won him the Nobel Peace Prize. "None of these vultures had anything to do with it," he says emphatically. He is offended that Cetus paid him only $ 10,000 for the discovery, but who later sold it to Hoffmann-La Roche, which is owned by Roche Holding Ltd., for $ 300 million.
His invention, known as the polymerase chain reaction or P. C. R., is used to amplify selected pieces of DNA and has quickly become an important tool for biologists, DNA and research labs, and almost anyone else who needs to study genetic material. Amplification of DNA, is a requirement for most tests, which are used to be done in bacteria, a process that took weeks. With P. C. R., done with chemicals in a test tube, that job takes a couple of hours.
Science has been just one of the keen interests in Dr. Mulli's life, competing with psychedelic drugs and women, although he is now happily married to his fourth wife, Nancy Cosgrove. His latest interest is writing. A book of essays, "Dancing Naked in the Mind Field," was published last month by the Pantheon.
For those who want to analyze creativity and sell it in bottles, Dr. Mullis seems like a promising topic. His invention is very original and significant, almost dividing biology into two epochs of before P. C. R. and after P. C. R. Nevertheless, Mulli's formula for creativity, on closer inspection, a brew is probably somewhat unsuitable for ordinary consumption.
An ingredient is unlimited self-esteem. "Part of it has to do with the ego and believing that he's much smarter than people around him," said Dr. Corey Levenson, a former Cetus colleague now at Ilex Oncology in San Antonio. "Most people who are shot into an unknown area would first talk to reputable authorities and get all the background. Kary experienced it as a waste of time. He realized that it would take less time to do experiments himself."
Dr. Mullis' friends talk about his physical as well as intellectual risk-taking. Dr. Frank McCormick, a cancer biologist at the University of California, San Francisco, recalls seeing Dr. Mullis in Aspen skiing down the middle of an icy road through fast two-way traffic. "Mullis had a vision that he would die by crashing his head against a redwood tree. Therefore he is fearless where there are no redwoods," Dr. McCormick said.
Along with the lack of fear comes a lack of concern about people's opinions. In his new book, Dr. Mullis describes episodes that others may keep private, such as the time he spoke to the Empress of Japan as "his girlfriend" when they are awarded the Japan Prize, and how he was almost arrested when he went to Stockholm for his Nobel Peace Prize, for playing a laser beam from his hotel room at passers-by.
His love for heterodox is evident in the account of a lecture he gave in April 1994 at a medical society conference in Toledo, Spain. "Just before the lecture, he told me that he would not talk about the PCR but would tell his ideas about AIDS not being caused by the HIV virus," they assaulted the president of the community, Dr. John F. Martin, later wrote in a letter to Nature.
"His only slides (in what he called 'his species') were images he had taken of naked women with colored light projected on their bodies," Dr. Martin continued. "He accused science of being universally corrupt with extensive data falsification. to get a grant. Finally, he is being challenged by the honesty of several named researchers working in the H. I. V. field. "
Kary B. Mullis was born in 1944 in Lenoir, N.C., and grew up in South Carolina, where his father was a furniture salesman and his mother, who raised him after a separation, sold real estate. He trained as a chemist at the Georgia Institute of Technology and at the University of California at Berkeley. Then, shortly after getting his Ph.D., he dropped off the scientist's usual career path, first to write fiction and then, for two years, to manage a bakery.
It was a friend, Dr. Thomas J. White, who found him jobs back in science, first at the University of California, San Francisco, and then at Cetus in Emeryville, Calif., One of the first biotechnology companies. Dr. Mullis's job, essentially that of a technician, was to make short chains of DNA for other scientists. When machines became available to do the job, he had time on his hands for other pursuits.
Dr. Mullis has often described how the concept of P.C.R. came to him during a night drive along Highway 128 to his cabin in Anderson Valley. He was playing in his mind with a new way of analyzing mutations in DNA and suddenly realized that he had thought up instead a method of amplifying any DNA region of choice. Before the trip was over, Dr. Mullis has written, he was already savoring prospects of the Nobel Prize.
The night journey was made in 1983; the Nobel Prize came 10 years later. But by then Dr. Mullis had dropped out of full-time science again. He left Cetus in 1986, earning his living by consulting and lecturing. He has published no more scientific papers. The divine spark that kindled the idea of P.C.R. has not struck again.
''I like writing about biology, not doing it,'' Dr. Mullis says. ''I don't want to go back to the lab myself and don't want to have people under my command. Fiction is my way around doing experiments.''
He also enjoys giving lectures. ''I love a microphone and a big crowd; I'm an entertainer, I guess.''
Some of his agenda seems to have been selected with an eye to the shock value of adopting beliefs untypical of Nobel prize-winning scientists. He echoes the contrarian belief of the distinguished virologist Peter Duesberg that H.I.V. is not the cause of AIDS. He disputes the arguments that chlorofluorocarbons are depleting the ozone layer and that industrial waste gases may cause the climate to get hotter.
''Scientists are doing an awful lot of damage to the world in the name of helping it. I don't mind attacking my own fraternity because I am ashamed of it,'' Dr. Mullis says.
He jumps to his feet to swat a yellow jacket that has infiltrated the cabin.
Given his success as an independent thinker in chemistry, Dr. Mullis's challenges to other kinds of orthodoxy are not to be lightly dismissed. But the line between fact and entertainment in Dr. Mullis's world can be hard to discern. In his book he professes to believe in astrology, to have been rescued from a fatal accident by a person travelling in an astral plane, and to have conversed with an alien disguised as a raccoon.
We know of course how the publications came out,'' Dr. White said, noting that he and colleagues attempted to let scientists know Dr. Mullis was the inventor, such as having him describe the technique at an important conference.
Dr. White pays tribute to Dr. Mullis's fertile mind, describing how he came up with practical ways to improve P.C.R., such as the use of Taq polymerase, an enzyme made by bacteria that live at high temperatures. But managing his friend's creativity was not a carefree task.
''He's a hard person to know, hard not only on his spouses but on his friends,'' Dr. White said. ''In the midst of being extremely charming, he could be extremely abusive.'' The two men are no longer close friends, but Dr. White, now vice president of Roche Molecular Systems in Alameda, Calif., owned by Roche Holding, said that Dr. Mullis was ''a very unusual person, no doubt about it -- I am happy I knew him.''
Dr. White's version of events is supported by Dr. Paul Rabinow, an anthropologist at the University of California at Berkeley, who made a study of Cetus at the time P.C.R. was invented. His book, ''Making P.C.R.,'' was published in 1996. ''Mullis is a brilliant, gifted guy who at Cetus found himself protected by a very steadfast character, Tom White,'' Dr. Rabinow said. ''The one person who never said he wanted credit for P.C.R. was Tom White.''
As for the monetary rewards for P.C.R., Dr. Mullis says in his book he was ''plenty wrong'' in his assumption that he would be amply rewarded by Cetus. His former colleagues consider he did not do too badly. He voluntarily quit the company in 1986 at a time when no commercial value had been established for P.C.R., and five years before its sale to Roche for $300 million. ''If the guy had been around five years later he would have been handsomely rewarded,'' Dr. White said. Dr. Levenson said: ''Any invention you make is owned by the company. That's the deal.''
Dr. Mullis has blazed through his friends' lives like a meteor, leaving so blinding a trail that few feel they see the core. ''I don't know where creativity comes from,'' Dr. Levenson said. ''He built his model of the universe to fit what he observed.''
In Dr. Rabinow's view, Dr. Mullis is ''a tinkerer, a bricoleur, he loves to play with things, he loves to try things out, he ignores people who say you can't do it.'' He adds, ''He was an experimentalist not in the high scientific sense but the magician sense.''
In Dr. Mullis's new profession, as author and lecturer, the magic is less evident. His book is amusingly written, but some of its viewpoints seem a little ad hoc, like a surprising attack on the Federal Reserve Board as a ''tawdry sepsis.''
Dr. Mullis repeats the words several times to savor their resonance. It's a good fighting phrase, but why apply it to the Federal Reserve? Dr. Mullis explains that with the Board's ability to intervene in currency markets its members have ample opportunity to profit from their inside knowledge. ''If you can get around the law you do it, and Alan Greenspan is no different from Kary Mullis,'' he declares.
''But Kary, you're not dishonest,'' his wife protests. ''With money I am,'' he says defiantly. The bottle of red wine at his side, full three hours ago, now stands empty. The yellow jackets are resuming their campaign. A mind that made a brilliant invention is wandering between sense and solipsism.
---
COVID-19 pandemic
On 23 January 2020, Professor Drosten, along with other virologists in Europe and Hong Kong, published a workflow of a real-time PCR (RT-PCR) diagnostic test,[6] which was accepted by the World Health Organization (WHO) who sent test kits to affected regions.
In March 2020, he was appointed to the European Commission's advisory panel on COVID-19, co-chaired by Ursula von der Leyen and Stella Kyriakides.
---
COPYRIGHTS
Copy & Paste lenken øverst for Yandex oversettelse til Norsk.
WHO and WHAT is behind it all ? : >
The bottom line is for the people to regain their original, moral principles, which have intentionally been watered out over the past generations by our press, TV, and other media owned by the Illuminati/Bilderberger Group, corrupting our morals by making misbehaviour acceptable to our society. Only in this way shall we conquer this oncoming wave of evil.
Commentary:
Administrator
HUMAN SYNTHESIS
All articles contained in Human-Synthesis are freely available and collected from the Internet. The interpretation of the contents is left to the readers and do not necessarily represent the views of the Administrator. Disclaimer: The contents of this article are of sole responsibility of the author(s). Human-Synthesis will not be responsible for any inaccurate or incorrect statement in this article. Human-Synthesis grants permission to cross-post original Human-Synthesis articles on community internet sites as long as the text & title are not modified.
The source and the author's copyright must be displayed. For publication of Human-Synthesis articles in print or other forms including commercial internet sites. Human-Synthesis contains copyrighted material the use of which has not always been specifically authorized by the copyright owner. We are making such material available to our readers under the provisions of "fair use" in an effort to advance a better understanding of political, economic and social issues. The material on this site is distributed without profit to those who have expressed a prior interest in receiving it for research and educational purposes. If you wish to use copyrighted material for purposes other than "fair use" you must request permission from the copyright owner.