NÅ GJELDERDET Å GJØRE FORBEREDELSER FOR DET SOM KOMMER!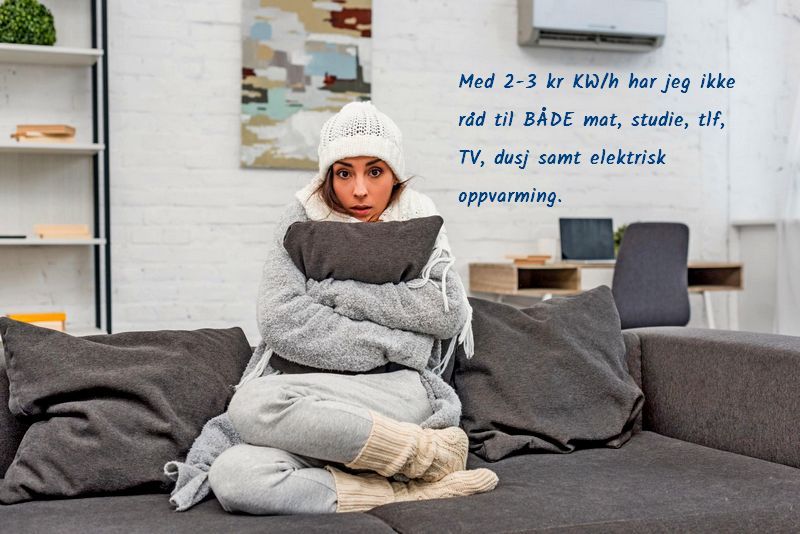 Ursula Amanda Wagner - 01 januar 2921
Kjære medmennesker nå blir det alvor! Strømprisen skal opp fra 70 øre KVH til mellom 2 og 3 kr KVH!!  Jeg skriver hele kommentaren og unngår ord som fører til utestenging fra Facebook. Nå gjelder det å gjøre forberedelser for det som kommer! Dette hører til planene for å få til en ny verdens orden. Alle landenes regjeringer er med på alt! Så det er sagt! Nå gjelder det ikke hvem vi  vil velge, ut av ditten og datten, nå gjelder det rett og slett om å være forberedt for å overleve!!!
Husker dere hva Biden sa? Det blir en mørk vinter! Han sa det flere ganger! For han vet også hva det innebærer!!! Innebærer for hvem??? For vanlig mennesker med vanlige lønninger, for små og mellomstore (ikke bærekraftige) bedrifter, landbruket med dyrehold, institusjoner, sykehus mm!!!
Se realiteten I øyne!!! Slik kommer de til å gjennomføre det, om ikke lenge vil folk få problemer med å betale strømregninger. Da blir strømmen stengt, nådesløst, selv om du har små barn, er gammel, syk eller annet hjelper det ikke!!!
Strømmen blir stengt!!!
Neste trinn er å ha mindre strømstanser fra, jaaa, myndighetenes side for å ende i et planlagt sammenbrudd av nettet og at vi kan hende, er uten strøm i 2-3 uker!!! På den tiden vil mange fryse i hjel, eller sulte og tørste i hjel. Og når det er mørkt i hele landet, over så lang tid, får vi heller ikke ladet batteriene på noe som helst!    Vi kan ikke få kontakt verken med pårørende om vi trenger hjelp , ikke med sykebil eller politi heller. Ikke med noen!!!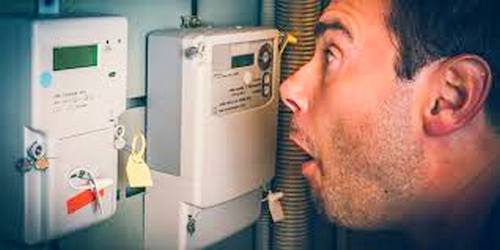 Hjelper heller ikke med aggregater, de trenger også strøm for å funke! Forstår dere nå??? Sørg først og fremst for å ha en drikkevann beholdning! Hvorfor tror dere at regjeringa vil forby ved og oljefyring??? Sørg for å ha det også!!! Og når det blir som verst for oss vanlige mennesker, kommer e. S. til å ha en massiv lock-down hvor også dagligvareforretninger , om de har overlevd så langt, blir stengt!!! "
Nådesløst!!!  For dem som fortsatt tror på myndigheten er løpet kjørt, sorry!!!    
Alle våkne folk, redd dere og deres familie. Og etter den krisen må vi fundere hva vi skal gjøre videre for vi vil vel ha fred, frihet og et ekte demokrati hvor folket selv bestemmer???  Det de gjør med oss nå, de planer dem har, skal aldri lykkes for dem? Ikke tro på en kjeft, ikke meg heller, søk opplysninger selv, bli aktiv, ta ansvar for ditt liv!!!  Jeg ønsker så inderlig at mange vil greie seg gjennom dette!!!
++++++++
Bemerkning.  I Brasil betaler vi for tiden (sommer) R$ 0,87 pr KW/h som er tilsvarende NOK 3.00 pr KW/h. grunnet høyere strømforbruk til airconditioning, vifter og pumpeannlegget i vårt lille basseng.
---
COPYRIGHTS
Copy & Paste lenken øverst for Yandex oversettelse til Norsk.
WHO and WHAT is behind it all ? : >
The bottom line is for the people to regain their original, moral principles, which have intentionally been watered out over the past generations by our press, TV, and other media owned by the Illuminati/Bilderberger Group, corrupting our morals by making misbehaviour acceptable to our society. Only in this way shall we conquer this oncoming wave of evil.
Commentary:
Administrator
HUMAN SYNTHESIS
All articles contained in Human-Synthesis are freely available and collected from the Internet. The interpretation of the contents is left to the readers and do not necessarily represent the views of the Administrator. Disclaimer: The contents of this article are of sole responsibility of the author(s). Human-Synthesis will not be responsible for any inaccurate or incorrect statement in this article. Human-Synthesis grants permission to cross-post original Human-Synthesis articles on community internet sites as long as the text & title are not modified.
The source and the author's copyright must be displayed. For publication of Human-Synthesis articles in print or other forms including commercial internet sites. Human-Synthesis contains copyrighted material the use of which has not always been specifically authorized by the copyright owner. We are making such material available to our readers under the provisions of "fair use" in an effort to advance a better understanding of political, economic and social issues. The material on this site is distributed without profit to those who have expressed a prior interest in receiving it for research and educational purposes. If you wish to use copyrighted material for purposes other than "fair use" you must request permission from the copyright owner.