Complete List of Suspected Election Fraud Sorted by State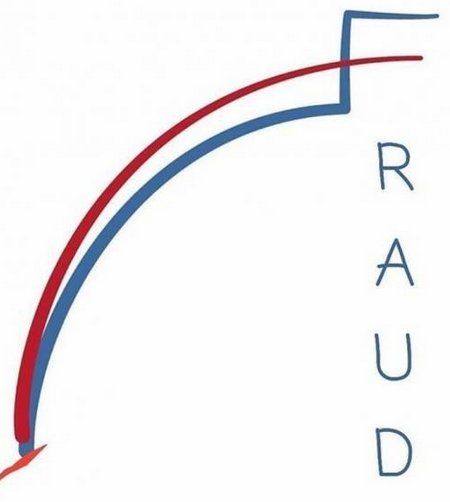 By Joe Hoft - Published November 8, 2020 at 4:30pm
(Below is a list of articles to date where potential fraud has been identified in the 2020 election and actions recommended to be taken to address issues known to date.  The issues and recommendations are categorized by state with an overall section first identifying all the actions to be taken across the states followed with additional actions to be taken at each specific state.)
Overall:
Advertisement - story continues below
Manually recount any state results where Dominion Vote Machines were used to tally results
Focus on closely contested and swing states
Focus on cities (i.e. Milwaukee, Detroit, Pittsburgh, Philadelphia, Atlanta, Las Vegas, Phoenix, Minneapolis, etc…)
Focus on absentee and mail-in Ballots
Investigate Biden only votes
Identify dead people who voted
Identify felons who voted
Identify illegal aliens who voted
Identify children who voted
Identify individuals who voted more than once
Identify newly registered individuals over 90 years old
Identify non-registered voters and review
Identify who made the call to stop counting in certain states, rationale for doing so and timing of the call
Arizona:
Perform all the actions noted above in the overall section
Review and determine extent of sharpie issue
Determine ballots counted in Maricopa County if and when Republicans were not allowed to review
Identify and review all ballots which were obtained after the election cutoff
Georgia:
Perform all the actions noted above in the overall section Identify ballots handed over to Far Left Group to obtain signatures after election was over
Identify and review ballots 'found' the day after the election
Determine what caused pipe break situation on election night and determine why vote counting stopped at that time
Michigan:
Perform all the actions noted above in the overall section
Investigate boxes dropped off in Detroit in middle of the night on early morning day after the election
Review all military ballots for individuals with paper ballots and not on voter roles
Identify ballots added to Biden column in the middle of the night
Identify ballots backdated
Identify all ballots with no names or addresses on them
Identify ballots added after election night
Investigate computer glitches at two counties where they are identified
Investigate individuals on electronic voter register with 1900 birthdates
Nevada:
Perform all the actions noted above in the overall section Determine number of votes counted where Republicans were not allowed oversight
North Carolina:
Perform all the actions noted above in the overall section
Investigate why all the precincts were reported complete on election night and why the election was not called for Trump
Determine who made the call to keep a few select precincts open and why and the number of ballots received after this call was made.
Pennsylvania:
Perform all the actions noted above in the overall section
Determine the number of ballots counted when Republicans were not allowed to review
Determine the number of spoiled ballots illegally handled and destroyed
Identify provisional ballots not yet counted and review
Ensure all ballots received after 8pm on election night are properly identified and secured
Investigate postmaster's directive to back date ballots and extent of issue
Investigate why state claimed 90% of ballots were counted one day and then 88% the next
Investigate incident where civilian was reported taking ballots away from polling center
Virginia:
Perform all actions noted above in the overall section
Investigate issue of ballots found on a hard drive
Wisconsin:
Perform all the actions noted above in the overall section
Identify the ballots that showed up early the next day after the election and review
Focus on counties with more registered votes than eligible voters
Identify absentee and mail-in ballots without addresses of witnesses that were illegally updated
As you can see there are numerous activities to perform to gain comfort that all legitimate votes are counted and illegitimate votes are not.
---
COPYRIGHTS
Copy & Paste lenken øverst for Yandex oversettelse til Norsk.
WHO and WHAT is behind it all ? : >
The bottom line is for the people to regain their original, moral principles, which have intentionally been watered out over the past generations by our press, TV, and other media owned by the Illuminati/Bilderberger Group, corrupting our morals by making misbehaviour acceptable to our society. Only in this way shall we conquer this oncoming wave of evil.
Commentary:
Administrator
HUMAN SYNTHESIS
All articles contained in Human-Synthesis are freely available and collected from the Internet. The interpretation of the contents is left to the readers and do not necessarily represent the views of the Administrator. Disclaimer: The contents of this article are of sole responsibility of the author(s). Human-Synthesis will not be responsible for any inaccurate or incorrect statement in this article. Human-Synthesis grants permission to cross-post original Human-Synthesis articles on community internet sites as long as the text & title are not modified.
The source and the author's copyright must be displayed. For publication of Human-Synthesis articles in print or other forms including commercial internet sites. Human-Synthesis contains copyrighted material the use of which has not always been specifically authorized by the copyright owner. We are making such material available to our readers under the provisions of "fair use" in an effort to advance a better understanding of political, economic and social issues. The material on this site is distributed without profit to those who have expressed a prior interest in receiving it for research and educational purposes. If you wish to use copyrighted material for purposes other than "fair use" you must request permission from the copyright owner.