Brexit deadline MISSED: EU trade talks in chaos and could now stretch through CHRISTMAS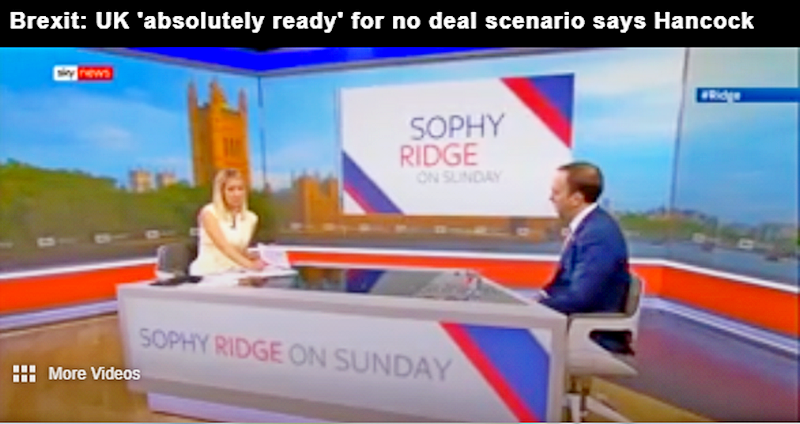 DEADLOCKED Brexit trade talks are set to run into the Christmas holidays after negotiators missed another deadline for wrapping up the treaty talks.
Daily Express - By MACER HALL AND JOE BARNES : 18:14, Sun, Dec 20, 2020 |
British and Brussels diplomats remained at loggerhead with the EU refusing to back down over hard-line demands on fishing and rules covering industrial subsidies. The epic wrangle is now expected to continue throughout this week and beyond after the two sides look set to fail to come to an agreement in time for tonight's deadline set by MEPs for ratifying a deal by the end of the year.
EU crisis summed up as Gorbachev likened bloc to Soviet Union
Brexit breakthrough: Barnier admits UK needs to 'control own waters'
Ministers now believe a series of mini-deals could be needed to keep UK-EU trade functioning in the New Year without a deal.
A Government source yesterday said EU was "still struggling to get the flexibility needed from member states" to make a deal possible.
"We need to get any deal right and based on terms which respect what the British people voted for.
"We're continuing to try every possible path to an agreement, but without a substantial shift from the commission we will be leaving on World Trade Organisation terms on 31 December," the source said.
Health Secretary Matt Hancock yesterday said: "The talks are continuing, I understand that the EU has put in a deadline of having them concluded by Christmas.
"We want these talks to reach a positive conclusion, of course I want a deal, I think everybody wants a deal.
"Unfortunately, the EU has put in some unreasonable demands and obviously I have been mostly concentrating on the pandemic but I have been looking at the detail of some of the requests from the EU: they are unreasonable, they do not respect the results of the referendum."
Mr Hancock insisted the EU needed to budge for a deal to be done.
"I'm sure that a deal can be done but obviously it needs movement on the EU side.
Brexit deadline missed: EU talks are all set to crash out (Image: GETTY)
I'm sure that a deal can be done but obviously it needs movement on the EU side
Matt Hancock
"I am an incredibly pragmatic politician and I want to see a deal but I also think that the EU demands are unreasonable and they're not demands that can be accepted so we do need to see that movement from the EU side and I very much hope that they make the steps that are necessary so that we can conclude a deal and then we can all look forward," the Cabinet minister said.
"They need to make the move; they need to remove some of the unreasonable requests and then we can all move forward and concentrate on dealing with the things that are right in front of us and need action."
EU chief negotiator Michel Barnier said the wrangling over the future relationship pact was at a "crucial moment" with hardline coastal states blocking any hope of a compromise on future fishing quotas.
The Brussels diplomat spent yesterday [SUN] locked in high-level talks with the UK's chief negotiator Lord Frost in a bid to break the deadlock.
Sources close to the discussions said no deal was the most likely outcome with Mr Barnier blocked from allowing Britain to take back control of its fishing grounds.
Mr Barnier said: "In this crucial moment for the EU-UK negotiations, we continue to work hard with David Frost and his team.
DON'T MISS
Brexit: Brussels leaves UK with little hope of a deal [ANALYSIS]

French fishermen ready to 'take action' to stop no deal Brexit threat [REACTION]

UK urged to stamp out 'ILLEGAL' fishing in British waters [VIDEO]
Michel Barnier talking to MEPs earlier this week (Image: GETTY)
"The EU remains committed to a fair, reciprocal and balanced agreement. We respect the sovereignty of the UK. And we expect the same.
"Both the EU and UK must have the right to set their own laws and control their own waters. And we should both be able to act when our interests are at stake."
Lord Frost was said to be prepared to continue working until the end of the year on a deal despite the ultimatum.
A senior UK source said: "The EU have said that they have a deadline today. For our part, we are prepared to keep talking while it remains possible to agree a deal this year.
"No deal remains the likeliest outcome."
Hardline coastal states, led by French President Emmanuel Macron, were blamed for leaving the Brexit trade talks teetering on the brink of collapse.
Brussels sources were resigned to the wrangling ending in failure unless a shock agreement is found on fisheries.
One official said: "The stances of both sides haven't moved. Unless Boris Johnson decides to back down, then we are heading for a no deal over fish."
An EU diplomat said President Macron would block any future concessions because he feels Brussels has already given too much ground on the totemic issue.
The insider said: "That's exactly why I don't think Macron will budge substantially after already 40 percent on fish already."
READ MORE: Ronnie O'Sullivan's 'moving to Germany' claim after 'years of lies'
Mr Barnier was said to have made a final offer to guarantee Britain 25 percent of the £590 million worth of fish caught by European boats in our coastal waters this year.
The Frenchman proposed that the new arrangements would be phased in over seven years, and was also demanding the ability to slap Britain with punitive tariffs if EU fishermen are locked out of UK waters in the future.
With Britain rejecting the plans, the insider added: "My guess is no deal with the potential of returning for talks after Christmas depending on public opinion in the UK."
Furious MEPs voiced their frustrations at being largely ignored by negotiators with talks having missed their Sunday deadline.
The EU Parliament said it would refuse to ratify the deal before the end of the UK's transition on December 31 unless an agreement was reached by last night [SUN 23:59].
German MEP Bernd Lange, chair of the trade committee, said: "The consequences of no deal tonight is obvious: the Parliament does not know the consolidated text and is not in a position to scrutinise before the end of the transition period.
"So make preparations now for a no-deal period and agree emergency measures with the UK."
French Europe minister Clement Beaune, a close ally of President Macron, said member states were prepared to give the talks a few more days to find a breakthrough.
Matt Hancock talking to Andrew Marr today (Image: BBC)
Brexit: Heidi Hautala says talk of sovereignty is 'pathetic'
He said: "We have given ourselves a few more days because we believe that an agreement is still possible.
"We want a good agreement that protects our fishermen and level playing field rules. The negotiations should be concluded in the next few days. We know where our red lines are and which interests we will not sacrifice."
Belgian MEP Philippe Lamberts, an influential member of the Parliament's Brexit committee, said the deadline was a "joke" and MEPs had already run out of time to rubber-stamp the deal.
He said: "We found the deadline is long passed and so the position that we defend is that negotiators should be allowed to work until the last minute, and simply give us time in January and February to scrutinise and ratify any deal.
"I'm watching quite gleefully, I must say because I was quite angry at my colleagues and now they look stupid."
Read the article in the Daily Express
---
COPYRIGHTS
Copy & Paste lenken øverst for Yandex oversettelse til Norsk.
WHO and WHAT is behind it all ? : >
The bottom line is for the people to regain their original, moral principles, which have intentionally been watered out over the past generations by our press, TV, and other media owned by the Illuminati/Bilderberger Group, corrupting our morals by making misbehaviour acceptable to our society. Only in this way shall we conquer this oncoming wave of evil.
Commentary:
Administrator
HUMAN SYNTHESIS
All articles contained in Human-Synthesis are freely available and collected from the Internet. The interpretation of the contents is left to the readers and do not necessarily represent the views of the Administrator. Disclaimer: The contents of this article are of sole responsibility of the author(s). Human-Synthesis will not be responsible for any inaccurate or incorrect statement in this article. Human-Synthesis grants permission to cross-post original Human-Synthesis articles on community internet sites as long as the text & title are not modified.
The source and the author's copyright must be displayed. For publication of Human-Synthesis articles in print or other forms including commercial internet sites. Human-Synthesis contains copyrighted material the use of which has not always been specifically authorized by the copyright owner. We are making such material available to our readers under the provisions of "fair use" in an effort to advance a better understanding of political, economic and social issues. The material on this site is distributed without profit to those who have expressed a prior interest in receiving it for research and educational purposes. If you wish to use copyrighted material for purposes other than "fair use" you must request permission from the copyright owner.