US Special Forces raidet serversenter i Frankfurt, fem soldater drept i kamp med CIA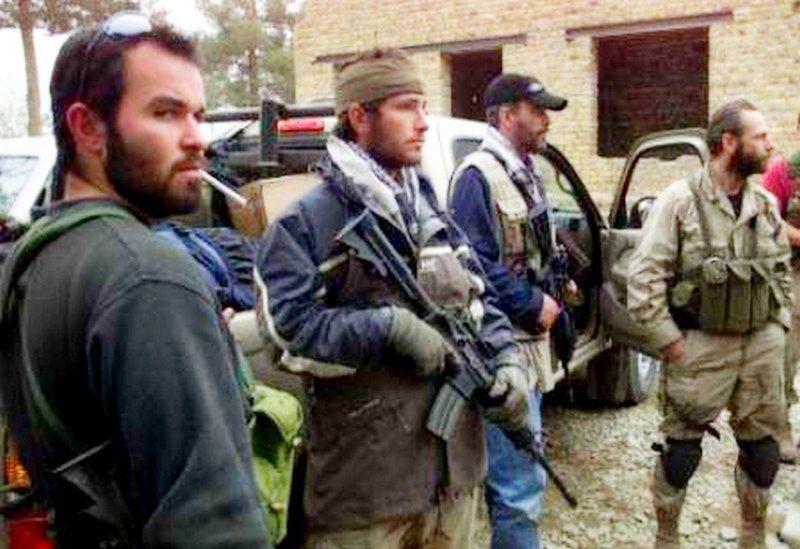 Document.no - Av: Hans Rustad   30. november 2020, 13:01
US Special Forces skal ha raidet serversenter i Frankfurt, fem soldater drept i kamp med CIA
Noen historier er for fantastiske til å bli ignorert av den grunn at hvis de skulle vise seg å medføre riktighet vil de endre vårt syn på verden.
General Michael Flynn og en annen trestjernersgeneral Thomas McInerney forteller at amerikanske Special Forces under fungerende forsvarsminister Christopher Miller, skal ha raidet en serverbase i nærheten av Frankfurt, rett etter valget. Senteret ble beskyttet av CIA, og det oppsto kamp der fem fra Special Forces skal ha blitt drept, og en fra CIA såret. Serverne var ledd i en storstilt operasjon for å stjele valget.  Kina, Russland og Iran sies å ha vært involvert.
Serverne var ledd i en storstilt operasjon for å stjele valget.  Kina, Russland og Iran var involvert. Begge generaler står frem og lar seg telefonintervjue på en stasjon kalt Broadcasting Network.
McInerney kan også fortelle at ordet Kraken som advokat Sidney Powell introduserte,  ikke er et mytologisk monster, men navnet på 305, en etterretningsbataljon i det amerikanske forsvaret.
Lt General Thomas McInerney and Lt General Michael Flynn gave interviews to WVW Broadcasting Network today. It was Flynn's first interview since his pardon.
In stunning testimony, McInerney stated his sources have told him U.S. Army Special Forces, possibly the famed Delta Force, raided the CIA-run server farm in Frankfurt, Germany. 5 soldiers were killed in the ensuing firefight, as well as one CIA paramilitary. The CIA personnel were allegedly flown in from Afghanistan for security, according to reports.
Subsequent review of the secured servers yielded proof that China, Iran, and Russia were involved in the attempted coup against President Donald Trump, who will be shown to have won an overwhelming victory for the American people, McInerney revealed.
REPORT: Lt Gen McInerney Reports US Special Forces Attacked CIA Server Farm In Germany In Server Seizure Operation, 5 Soldiers Killed, Servers Secured
Hvis dette er sant så har den dype staten forsøkt å gjennomføre et kupp. Trump var ved å vinne valget. Folkene som overvåket opptellingen fikk panikk og stanset telllingen 02.30 4. november i fem av vippestatene. Da tellingen ble gjenopptatt hadde Biden tatt ledelsen. Men beregninger viser at ledelsen hadde en matematisk korrelasjon i alle fem stater som er en matematisk umulighet.
Document har hørt gjennom det over en time lange intervjuet først med Flynn og deretter McInerney. Når vi velger å gjengi deres påstander er det pga alt som har skjedd siden Trump og Melania gikk ned trappa i Trump Tower for å kunngjør hans kandidatur. Siden har ingenting vært normalt.
Vi har sett at FBI, CIA, NSA og Det hvite hus gjorde ting som er langt utenfor normale rammer. Når den indre krets i Det hvite hus diskuterer  hvordan de skal få «tatt ut» den påtroppende nasjonale sikkerhetsrådgiver, to uker før han skal tiltre sammen med Trump, har Obama og hans krets kastet loddet: De er aktive deltakere i et kupp mot presidenten i Amerikas Forente Stater.
De første skrittene var å sende agent provocateurs mot Trumps medarbeidere som George Papadapoulos. En «flurry» av aktivitet med pengebestikkelser, sexy damer, og bruk av journalister som bakvaskere (David Ignatius i Washington Post).
Ignatius var den som påtok seg jobben med å plante falske rykter om Flynn og en russisk kvinne som var forsker i Oxford. Dette er metoder som ble brukt under den kalde krigen, men da med et høyere formål. Nå ble de brukt for å få ram på en kandidat i et demokratisk valg.
Slik sett er det en viss logikk i at de samme kreftene forsøkte å stjele valget.
Vi har sett hva en mann som spesialetterforsker Bob Mueller var i stand til. General McInerney forteller om en annen etterretningsoperatør, Dennis Montgomery, som i 2003 utviklet et cybervåpen, Hammer, til bruk mot utenlandske fiender. Ikke før var Obama valgt før Mueller fikk dette systemet installert på FBIs maskiner.
De våpen som ble utviklet mot ytre fiender, skulle nå brukes mot indre, dvs rivaler Den dype staten betraktet som fiender.
Dette er konsistent med hva Edward Snowden avslørte: National Security Agency hadde gått amok og overvåket, loggførte og spionerte på alle amerikanere.
You can listen to the interview here. McInerney is in the second half of the interview.
---
COPYRIGHTS
Copy & Paste lenken øverst for Yandex oversettelse til Norsk.
WHO and WHAT is behind it all ? : >
The bottom line is for the people to regain their original, moral principles, which have intentionally been watered out over the past generations by our press, TV, and other media owned by the Illuminati/Bilderberger Group, corrupting our morals by making misbehaviour acceptable to our society. Only in this way shall we conquer this oncoming wave of evil.
Commentary:
Administrator
HUMAN SYNTHESIS
All articles contained in Human-Synthesis are freely available and collected from the Internet. The interpretation of the contents is left to the readers and do not necessarily represent the views of the Administrator. Disclaimer: The contents of this article are of sole responsibility of the author(s). Human-Synthesis will not be responsible for any inaccurate or incorrect statement in this article. Human-Synthesis grants permission to cross-post original Human-Synthesis articles on community internet sites as long as the text & title are not modified.
The source and the author's copyright must be displayed. For publication of Human-Synthesis articles in print or other forms including commercial internet sites. Human-Synthesis contains copyrighted material the use of which has not always been specifically authorized by the copyright owner. We are making such material available to our readers under the provisions of "fair use" in an effort to advance a better understanding of political, economic and social issues. The material on this site is distributed without profit to those who have expressed a prior interest in receiving it for research and educational purposes. If you wish to use copyrighted material for purposes other than "fair use" you must request permission from the copyright owner.