Trump campaign files lawsuit in Pennsylvania, Michigan, Georgia, demands recount in Wisconsin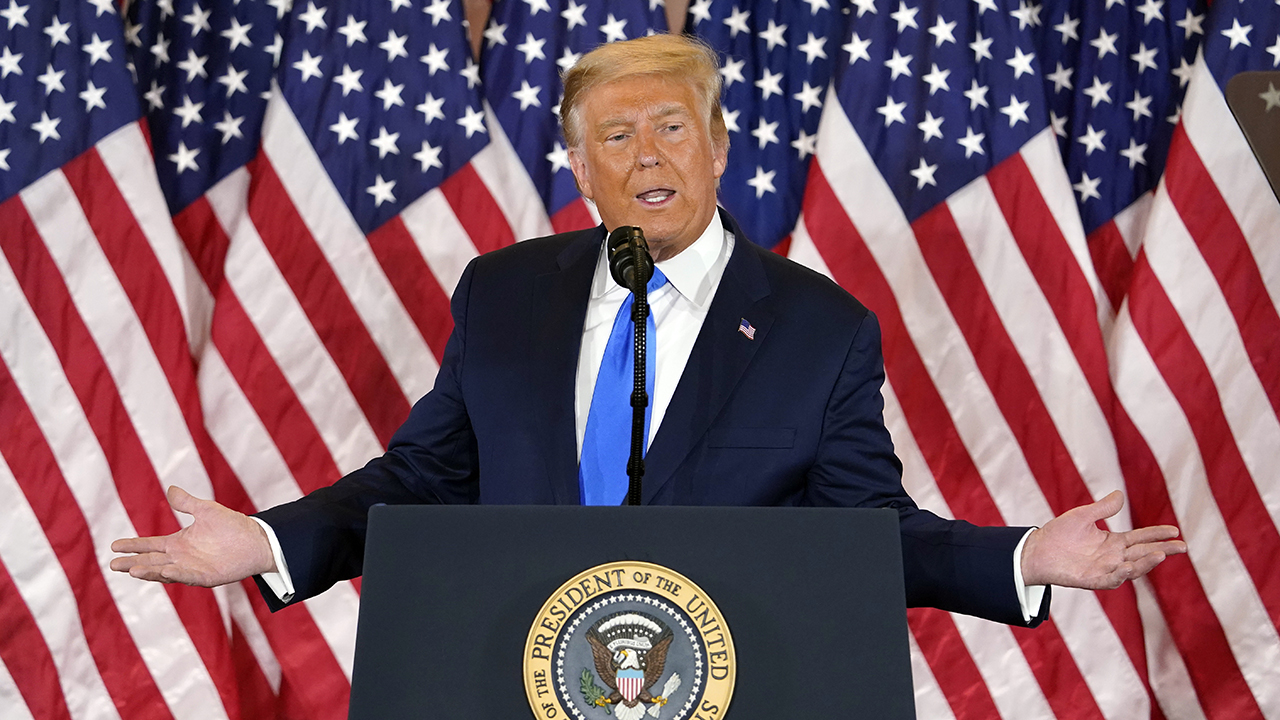 By Morgan Phillips | Fox News
The Trump campaign is suing to overturn a Supreme Court decision in key battleground state
The campaign filed suit in Georgia Wednesday night to stop ballot counting. President Trump currently holds the lead 50 to 48.8 percent, by about 50,000 votes, with 97 percent of precincts reporting.
Earlier the campaign moved to intervene in Pennsylvania elections, suing to overturn a Supreme Court decision allowing the key battleground state to continue counting mail ballots received after Tuesday until Friday, so long as they were postmarked by Nov. 3.
The Supreme Court last month ruled 4-4 to keep a lower court decision in place that allows ballots postmarked by Election Day to be counted for another three days despite a Republican request for a stay on that decision. And last week the high court denied a Republican request to fast-track their appeal to block the extended deadline.
Trump campaign manager Justin Clark accused Democrats of "scheming" to "disenfranchise and dilute" Republican votes and the campaign has filed suit against Pennsylvania Secretary of State Kathy Boockvar and "each of the 67 Pennsylvania County Boards of Elections."
"Pennsylvania's unhinged, radical left Secretary of State Kathy Boockvar has tried her hardest to bake in a backdoor to victory for Joe Biden with late, illegal ballots in collusion with the partisan state supreme court." Clark said in a statement.
"The United States Constitution is clear on this issue: the legislature sets the time, place, and manner of elections in America, not state courts or executive officials," Clark continued.
Clark pointed to an Eighth Circuit court decision in Minnesota, which ruled mail-in ballots in the state must be in by Election Day or they will not be counted. The 2-1 panel ruling had said counting ballots up to seven days after Nov. 3, as Minnesota Secretary of State Steve Simon, stood "in direct contradiction to Minnesota election law governing presidential elections."
Clark said the campaign was taking two additional legal actions in Pennsylvania, suing to stop elections officials from what they characterize as "hiding the ballot counting and processing from our Republican poll observers."
Clark said that in Philadelphia and elsewhere, elections officials had forced their elections watchers to stand 25 plus feet away to observe the counting process.
The campaign is also suing against a move by Bookvar to allow first-time voters who must provide identification to vote to provide that missing proof of identification beyond the voting deadline.
"Without our action, Pennsylvanians, and possibly all Americans, may be forced to wait yet another several days for the outcome of the election – all because of the Secretary's ridiculous eleventh-hour guidance that directly violates the Election Code," Clark said.
The Republican lawsuit alleges that a guidance letter issued by Boockvar on November 1 was in violation of the state's election code.
Trump's campaign claims that the guidance unlawfully extends the date by which absentee and mail-in voters can provide missing proof of identification. "As it pertains to the November 3, 2020 General Election, this deadline is Monday, November 9, 2020 The Secretary's unlawful guidance seeks to extend this by three days to November 12, 2020."
Trump's personal attorney Rudy Giuliani stormed to Philadelphia with his legal team, vowing to ensure Democrats do not "steal" the election.
At Philadelphia polls, Giuliani said poll observers "can be 20 or 30 feet away. Never able to see the ballot itself, never able to see if it was properly postmarked, signed on the outside-- all the things that often lead to disqualification of ballots."
Earlier, the Trump campaign announced it had filed a lawsuit in Michigan to observe ballot counts and promised to demand a recount in Wisconsin, both states where Joe Biden holds a narrow lead but the race has not yet been called.
"President Trump's campaign has not been provided with meaningful access to numerous counting locations to observe the opening of ballots and the counting process, as guaranteed by Michigan law," Trump campaign manager Bill Stepien said in a statement. "We have filed suit today in the Michigan Court of Claims to halt counting until meaningful access has been granted. We also demand to review those ballots which were opened and counted while we did not have meaningful access."
PRESIDENTIAL RACE UNDECIDED: WHERE THINGS STAND
Political parties are typically allowed to appoint elections challengers to observe a transparent vote-counting process.
Biden holds a 0.2 percent lead as of this writing in Michigan, or around 45,000 votes, and 96 percent of precincts have reported.
But poll workers across the state had over 100,000 more ballots to count Wednesday, hoping to have a final result by day's end.
The 156,000 ballots outstanding are mostly absentee and could help Democratic nominee Joe Biden clinch a key state in the path to the White House.
In Wisconsin, the campaign promised the president would request a recount. Fox News projects that Biden will win Wisconsin.
"Despite ridiculous public polling used as a voter suppression tactic, Wisconsin has been a razor thin race as we always knew that it would be," Bill Stepien, Trump 2020 campaign manager, said in a statement.
"There have been reports of irregularities in several Wisconsin counties which raise serious doubts about the validity of the results. The President is well within the threshold to request a recount and we will immediately do so."
The Biden campaign cried hypocrisy.
"When Donald Trump won Wisconsin in 2016 by roughly the same amount of votes that Joe Biden just did, or won Michigan with fewer votes than Joe Biden is winning it now, he bragged about a 'landslide,' and called recount efforts 'sad,'" Biden campaign spokesperson Andrew Bates told Fox News. "What makes these charades especially pathetic is that while Trump is demanding recounts in places he has already lost, he's simultaneously engaged in fruitless attempts to halt the counting of votes in other states in which he's on the road to defeat."
The former vice president leads by six-tenths of a percentage point — a lead of about 20,500 votes-- and Fox News has called the race for Biden.
CLICK HERE TO SEE FOX NEWS' LIVE PROBABILITY DIALS
President Trump beat Hillary Clinton in 2016 by a similar margin — 47.22% to 46.45%.
But Wisconsin's Gov. Scott Walker, a Trump ally, suggested that Biden's lead was too wide for the president to demand a recount.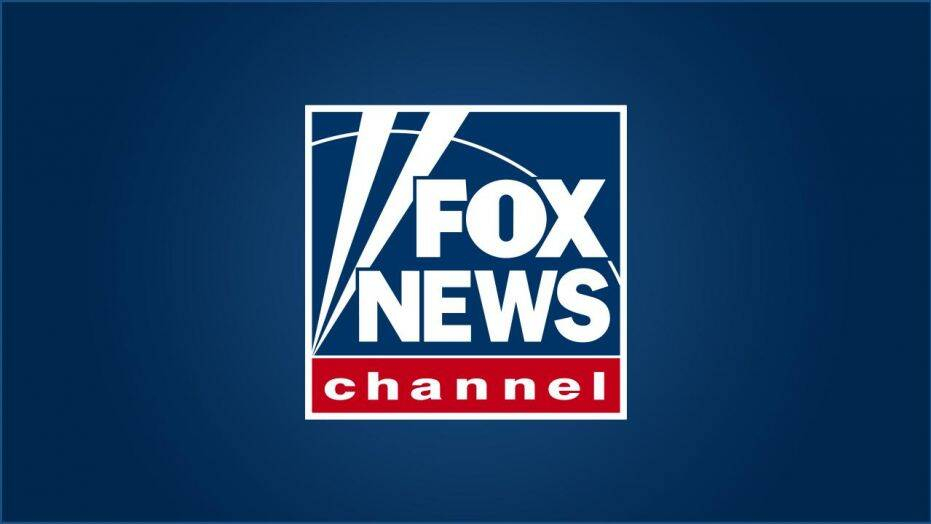 He pointed to election law in Wisconsin, which states: "Only an aggrieved candidate, defined as a candidate for an office whose total votes were within 1% of the winner's vote total when at least 4,000 votes were cast...may request a recount of results for an office."
"If it holds, 20,000 is a high hurdle," the Republican governor wrote on Twitter.
"After recount in 2011 race for WI Supreme Court, there was a swing of 300 votes. After recount in 2016 Presidential race in WI, @realDonaldTrump numbers went up by 131," Walker said. "As I said, 20,000 is a high hurdle."
Wisconsin's Democratic Secretary of State Doug La Follette told MSNBC's Rachel Maddow there is "zero" chance a recount would change the outcome.
Results are still outstanding in a number of battleground states that could propel either Trump or Biden to victory, including  Michigan, Pennsylvania and Georgia.
President Trump has complained of what he describes "surprise ballot dumps" as late-counted ballots scraped away at his lead.
"They are finding Biden votes all over the place — in Pennsylvania, Wisconsin, and Michigan. So bad for our Country," Trump wrote on Twitter Wednesday.
CLICK HERE TO INTERACT WITH FOX NEWS VOTER ANALYSIS
"Last night I was leading, often solidly, in many key States, in almost all instances Democrat run & controlled," he tweeted. "Then, one by one, they started to magically disappear as surprise ballot dumps were counted. VERY STRANGE, and the 'pollsters' got it completely & historically wrong!" he wrote earlier.
Those claims have been disputed by Democrats and media outlets. Twitter has since flagged the Wednesday morning tweet, about which it said: "Some or all of the content shared in this Tweet is disputed and might be misleading about an election or other civic process."
TWITTER FLAGS TRUMP TWEETS COMPLAINING OF 'BALLOT DUMPS'
Trump and top Republicans have raised concerns for months about mail-in ballots and what they allege is the potential for fraud. Earlier Wednesday, Trump said at a news conference that he wants "voting to stop."
"We don't want them to find any ballots at 4 in the morning and add them to the list," the president said.
Fox News' Adam Shaw and Jacqui Heinrich contributed to this report.
---
COPYRIGHTS
Copy & Paste lenken øverst for Yandex oversettelse til Norsk.
WHO and WHAT is behind it all ? : >
VISIT THE PAPERTURN 20 OCT ARCHIVE
The bottom line is for the people to regain their original, moral principles, which have intentionally been watered out over the past generations by our press, TV, and other media owned by the Illuminati/Bilderberger Group, corrupting our morals by making misbehaviour acceptable to our society. Only in this way shall we conquer this oncoming wave of evil.
Commentary:
Administrator
HUMAN SYNTHESIS
All articles contained in Human-Synthesis are freely available and collected from the Internet. The interpretation of the contents is left to the readers and do not necessarily represent the views of the Administrator. Disclaimer: The contents of this article are of sole responsibility of the author(s). Human-Synthesis will not be responsible for any inaccurate or incorrect statement in this article. Human-Synthesis grants permission to cross-post original Human-Synthesis articles on community internet sites as long as the text & title are not modified.
The source and the author's copyright must be displayed. For publication of Human-Synthesis articles in print or other forms including commercial internet sites. Human-Synthesis contains copyrighted material the use of which has not always been specifically authorized by the copyright owner. We are making such material available to our readers under the provisions of "fair use" in an effort to advance a better understanding of political, economic and social issues. The material on this site is distributed without profit to those who have expressed a prior interest in receiving it for research and educational purposes. If you wish to use copyrighted material for purposes other than "fair use" you must request permission from the copyright owner.