Nei til Vindindustri i Norsk Natur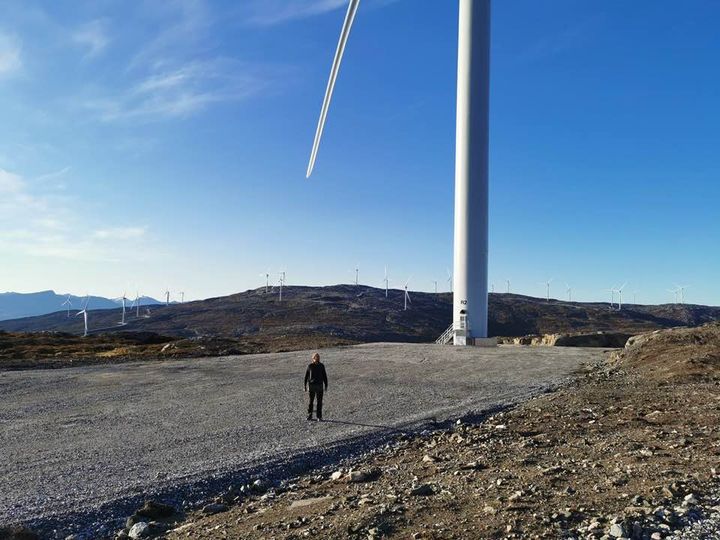 Vindkraftkonsesjoner kan ikke trekkes tilbake.
Dette er visa. Dette gjør at Tysvær blir terrorisert, Frøya blir undertrykket, Haramsøya må gå til rettssak og folk lever i rasfare og mister drikkevann, ikoniske Stadtlandet rives opp, naboer til Vardafjell lever i støyhelvete (la oss banne), Skogfinnene mister Finnskogen, reindriftsdistriktet Jillen-Njaarke mister reindrifta på Øyfjellet, og på Buheii forsvinner heia.
Gitte konsesjoner MÅ trekkes tilbake.
Fordi de er ikke et vedtak, men en forbrytelse. De har gått langt, langt, langt utenfor sine fullmakter, de er utenfor hjemmelen, og de gir konsesjoner på en måte de ikke har mandat til å gi. De følger denne kortsluttede argumentrekken: Vi er energimyndighet, vi gir konsesjon til energiproduksjon.Derfra hopper de til «Vi kan gjøre hva vi vil».Det er ikke makt, men misbrukt av makt. Er ikke tillit, men misbruk av tillit. Er ikke lov, men ulov.
Jeg deler her et par innlegg, for å vise hvordan de går frem. Dette er av Bård Solem, og viser hvordan energimyndighetene i Norge har latt utbygger Zephyr endre turbintype og produksjon (!) uten at det på noe punkt har hatt noen ting å si for energimyndighetens vurdering at her skal øya ødelegges med vindkraft. Først var konsesjonen 200 MW, nå realiseres 100 MW.
Ulempene er ikke blitt mindre, men MYE, MYE større, siden man først begynte å se på det.Rotordiameteren er større, så sveipearealet blir det samme, og dermed dreper de flere fugl. Jeg minner om at anlegget ligger klemt mellom et fuglevernområde og et naturreservat, med formål å verne fugl. Alle har sett bilder av øya. Verneområdene er altså fjellsiden og sundet.  
Det er ingen overdrivelse å si «klemt mellom».
Dette innlegget fra Morten Walloe Tvedt fillerister forvaltningen. Det går rett hjem hos vanlige folk, alle skjønner det, og alle skjønner også i dypet av hele seg at en slik praksis ikke kan bli stående som gyldig. Når Statsmakten sier at gitte konsesjoner ikke kan trekkes tilbake, så sier de at urett begått er for sent å rette opp.Når noen har svindlet til seg penger, skal de få beholde pengene. Raneren skal få beholde alle fordelene han fikk med ranet. Overgriperen skal få gå rik og fri.Det er uholdbart. Og politikere og ansvarlige fremviser nå en mangel på menneskelighet som rett og slett skremmer vettet av folk.
Les hva Morten Walloe Tvedt skriver, han er amanuensis ved høyskolen i Molde, og poengene kommer tett og vondt. Det er som beskrivelsen av land som ikke fungerer, av diktatur og oppløste lover, land vi går i demonstrasjonstog for og vil hjelpe på alle måter vi kan. Så er det Norge.«Det ville ikke hatt noen betydning for vedtaket om naboer var varslet».
Klarere kan det ikke sies at mennesker betyr ingenting.
Et vesentlig poeng hos Walloe Tvedt er at absolutt ingen følger opp bruddene. Det er en pedagogisk oppvisning i hvordan det går når myndighet og ansvar blir atskilt. NVE deler bare ut konsesjonen, det er opp til alle andre å følge opp. Og ingen gjør det.Utbygger, som her er kyniske Zephyr, eid av Østfold Energi, kommunene i tidligere Østfold, nå Viken, de tar seg til rette. Stangeland maskin river opp brønnen til en kar, og leverer dunker med vann foran døren hans, som «erstatning». Ingen følger opp.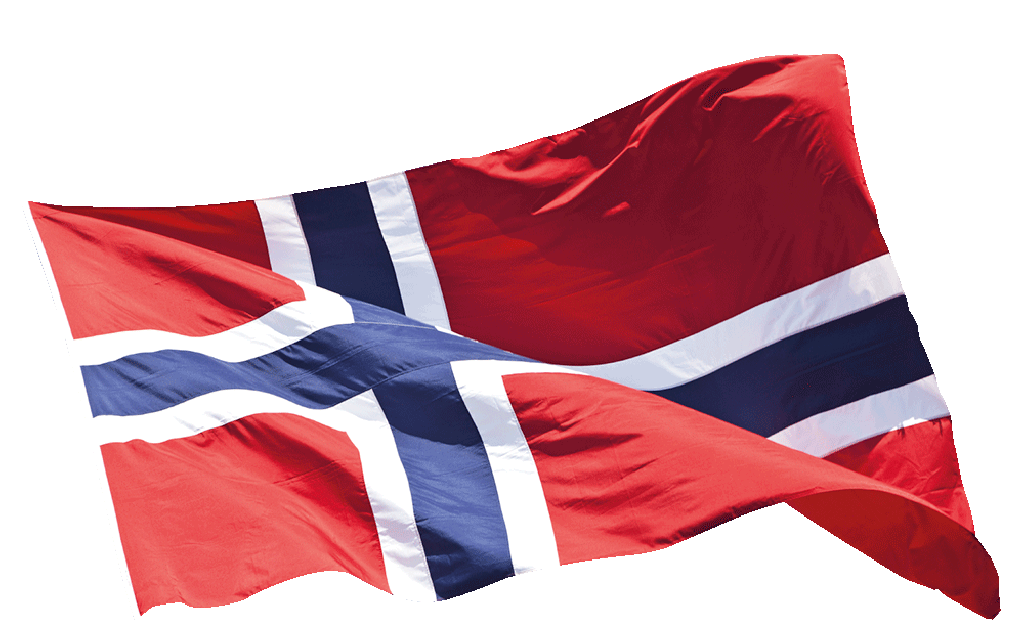 Ansvarlig statsråd Tina Bru og den norske regjeringen ser ut til å være mest komfortable når de snakker om «tonen i debatten», hvor ubehøvlet folk produserer på at hjemmene deres, livene deres og helsen blir ødelagt, naturen og friluftsområdene tatt fra dem, de blir redusert til tall i statistikken, uten klagerett og rettigheter. Jeg slurver ikke med begrepene. De har ingen reell klagerett, for de blir ikke varslet. Når muligheten til å klage inntreffer, som en formalitet, ikke som noe som kan ha innvirkning på resultatet, så er alle de vesentlige vedtakene fattet, og det er bare kosmetiske endringer å krangle om og fortvile over, og slite seg nedbrutt av.
Konsesjonene må trekkes tilbake. De er ulovlig gitt, av en myndighet som tjener vindkraften, heller enn samfunnet.
Ønsket om en rasjonell kraftproduksjon med økonomisk, sosial og økologisk bærekraft, er forlatt for ønsket om å tjene mest mulig penger for en spekulativ og hensynsløs kraftbransje. Energimyndigheten er på lag med den. Det er forberedt i årevis.Her er siste innlegg jeg deler, skrevet av meg selv, og først lagt ut på Frøya. Det viser en Tweet fra han som er utbyggers advokat i rettssaken på Haramsøya, og temmelig sikkert kommer til å kreve innbyggerne der for millioner i saksomkostninger, slik han gjorde på Vardafjell.
Han hyller vår alles Arne O, seksjonssjefen for vindkraft i NVE, i 2012 utnevnt til ridder av vindkrigarkorset med sverd og diamant.
Det er et system, et nettverk, der kortsiktig og personlig gevinst for de få blir valgt fremfor langsiktige og felles problemer for de mange. Konsekvensene er helt grusomme, tapt nattesøvn i 25 år, tapt solnedgang (roen erstattet av blinkende lys), tapte friområder, tapt livslyst. Tre innlegg som viser litt av problemene, tre av veldig, veldig mange.Alle ser det. At det likevel ikke blir gjort noe, det er ikke til å holde ut.
Vår egen Statsmakt med våre egne representanter holder sin beskyttende hånd over de få og mektige, over private næringsinteresser, skruppelløs og farlig, mens innbyggerne i landet står vantro og ser at vi når ikke frem med budskapet, selv når det er så sterkt som dette.Tenk det.
Jeg tror det trengs sterkere Motvind. La oss stå sammen, og gi dem det. La oss være kraften i folkebevegelsen og i naturen selv, sterkere enn alt, og nødt til å vinne. Fordi det er så viktig. Bli med, spre budskapet, støtt saken - takk!
---
KRYPTOFABRIKKER OG VINDMØLLEGENERATORER
---
COPYRIGHTS
WHO and WHAT is behind it all ? : >
VISIT THE PAPERTURN 20 OCT ARCHIVE
The bottom line is for the people to regain their original, moral principles, which have intentionally been watered out over the past generations by our press, TV, and other media owned by the Illuminati/Bilderberger Group, corrupting our morals by making misbehaviour acceptable to our society. Only in this way shall we conquer this oncoming wave of evil.
Commentary:
Administrator
HUMAN SYNTHESIS
All articles contained in Human-Synthesis are freely available and collected from the Internet. The interpretation of the contents is left to the readers and do not necessarily represent the views of the Administrator. Disclaimer: The contents of this article are of sole responsibility of the author(s). Human-Synthesis will not be responsible for any inaccurate or incorrect statement in this article. Human-Synthesis grants permission to cross-post original Human-Synthesis articles on community internet sites as long as the text & title are not modified.
The source and the author's copyright must be displayed. For publication of Human-Synthesis articles in print or other forms including commercial internet sites. Human-Synthesis contains copyrighted material the use of which has not always been specifically authorized by the copyright owner. We are making such material available to our readers under the provisions of "fair use" in an effort to advance a better understanding of political, economic and social issues. The material on this site is distributed without profit to those who have expressed a prior interest in receiving it for research and educational purposes. If you wish to use copyrighted material for purposes other than "fair use" you must request permission from the copyright owner.