Krever at Fiskeriministeren melder seg ut av frimurerlosjen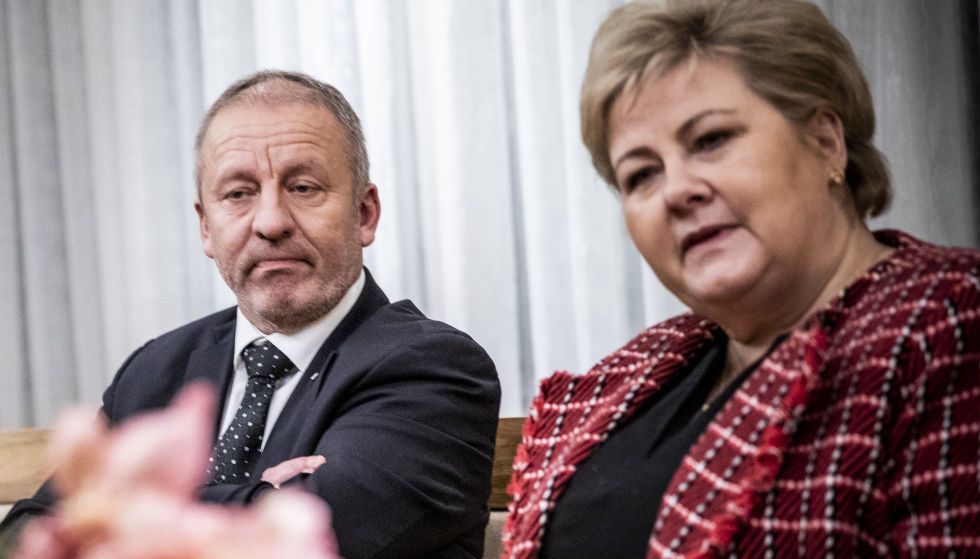 LONGYEARBYEN / OSLO (Dagbladet): Fiskeriminister Geir-Inge Sivertsen (H) er frimurer. Både SV og Ap mener den omstridte statsråden per omgående må kansellere medlemskapet sitt.
Dagbladet - Steinar Solås SuvatneJørgen GilbrantAngelica Hagen   Tirsdag 25. februar 2020 - 15:46
Den omstridte fiskeriministeren er frimurer, og hevder medlemskapet er passivt.

Nå kommer også statsminister Erna Solberg på banen.
- Jeg mener det vil være enklere for ham å gå ut av frimurerlosjen. Det er enklest og ryddigst, sier Erna Solberg til Dagbladet.
- Han må uansett alltid passe på at han er er habil, og at han ikke behandler saker om folk han har bindinger til. Det er enklest og ryddigst å gå ut av frimurerlosjen, sier statsministeren.⚙
Til NRK, som omtalte Solbergs oppfordring først, presiserer hun at Sivertsen informerte to av hennes statssekretærer om medlemskapet på søndag. Hun har ikke selv hatt personlige samtaler med ham om frimurer-koblingen, verken de siste dagene eller før han ble utnevnt til statsråd.
- Jeg ville synes det var naturlig at det var et tema man hadde uttalt seg om. Man går ganske grundig gjennom hva man er medlem av og hvilke saker og spørsmål som kan komme opp når man blir statssekretær eller statsråd, sa hun til NRK.
Reagerer
Kari Elisabeth Kaski (SV) var blant de første som reagerte på frimurer-medlemsskapet.
- Du kan ikke sitte rundt kongens bord og samtidig være med i et hemmelig broderskap for menn. Det går bare ikke. Det blir et spørsmål om habilitet, sier hun til Dagbladet.⚙
- Hvorfor det?
- Fordi dette er et broderskap hvor hemmelighold står høyt i kurs. Som statsråd, og særlig som fiskeriminister, har du ansvar for viktige saker med stor næringsinteresse for enkeltmennesker. Det ryddige er å melde seg ut av losjen. Det har politikere som havnet i regjering gjort tidligere, sier hun.
Høyt opplest og betrodd broder
Medlemskapet ble først omtalt av Fiskeribladet tidligere i dag. Det hevdes at Sivertsen er i losje med personer fra sjømatnæringen.
Høyre-toppen har den nest høyeste graden en kan oppnå som frimurer: Niende grad er «Høyt opplyste St. Johanneslogens betroede broder» og «Canonici Inferiores og kommandør av vår Herre Jesu Kristi hellige og fattige tempelorden».
- Jeg synes det er spesielt og forutsetter at medlemskapet ikke skaper bindinger som påvirker jobben som statsråd, og at han ikke lar lojalitet tilknyttet medlemskapet påvirke åpenheten vi må forvente av en statsråd, sier Cecilie Myrseth (Ap) til Fiskeribladet.
Fikk dobbel lønn og feilinformerte politikere
- Passivt medlem
Fiskeriministeren understreker at han ikke er aktiv i losjen.⚙
- Jeg husker ikke sist jeg var på møte. Jeg er kun et passivt medlem, sier Sivertsen til Fiskeribladet.
Partitoppen har lang fartstid i Høyre, og var ordfører i Lenvik kommune fra 2011 til 2019. Han har også bred erfaring fra næringslivet i regionen.
Sivertsen sier at han har informert Statsministerens kontor om losjekoblingen.
- Ja, det gjorde jeg forrige uke, svarer han Fiskeribladet.
Kari Elisabeth Kaski mener et passivt medlemskap ikke er formildende for statsråden:
- Det holder ikke. Enten er man medlem eller så er man ikke medlem, sier SV-toppen.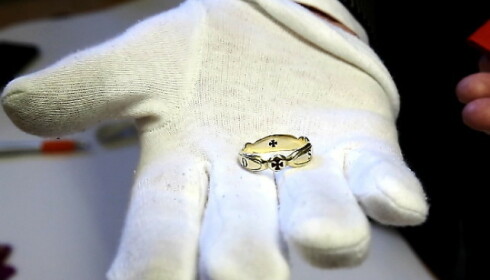 Bryter tausheten: Frimurernes hemmelige ritualer
Pengekaos
Det stormer rundt fiskeriministeren.⚙
Dagbladet avslørte nylig at Geir Inge Sivertsen fikk 120 000 i ordfører-etterlønn samtidig som han mottok full lønn i sin jobb som statssekretær.
Dagbladet kunne også fortelle at Sivertsen mottok dobbel lønn i fjor høst, og jobbet som statssekretær og ordfører samtidig. Denne lønna akter han å beholde.
Sivertsen var i går hjemme på Senja for å «rydde opp».
Der sørget han for å betale tilbake over 70 000 kroner i etterlønn, samt 27 000 i godtgjørelser han heller aldri skulle hatt. Statsråden understreker at han aldri har forsøkt å skaffe seg midler med uærlige intensjoner.
---
COPYRIGHTS
WHO and WHAT is behind it all ? : >
The bottom line is for the people to regain their original, moral principles, which have intentionally been watered out over the past generations by our press, TV, and other media owned by the Illuminati/Bilderberger Group, corrupting our morals by making misbehaviour acceptable to our society. Only in this way shall we conquer this oncoming wave of evil.
Commentary:
Administrator
HUMAN SYNTHESIS
All articles contained in Human-Synthesis are freely available and collected from the Internet. The interpretation of the contents is left to the readers and do not necessarily represent the views of the Administrator. Disclaimer: The contents of this article are of sole responsibility of the author(s). Human-Synthesis will not be responsible for any inaccurate or incorrect statement in this article. Human-Synthesis grants permission to cross-post original Human-Synthesis articles on community internet sites as long as the text & title are not modified.
The source and the author's copyright must be displayed. For publication of Human-Synthesis articles in print or other forms including commercial internet sites. Human-Synthesis contains copyrighted material the use of which has not always been specifically authorized by the copyright owner. We are making such material available to our readers under the provisions of "fair use" in an effort to advance a better understanding of political, economic and social issues. The material on this site is distributed without profit to those who have expressed a prior interest in receiving it for research and educational purposes. If you wish to use copyrighted material for purposes other than "fair use" you must request permission from the copyright owner.