Alarm for Norge: - Kamp for å overleve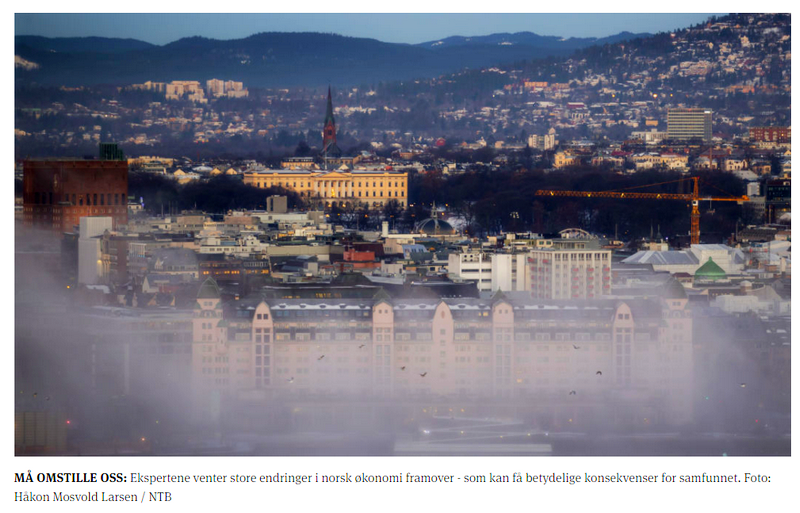 Publisert søndag 04. oktober 2020 - 13:41 - Jon Even Andersen Nicolai Eriksen Linn-Christin Marthinussen
Ekspertene er ikke i tvil. Coronakrisa treffer skjevt, brutalt og urettferdig.
Coronakrisen brutale knyttneveslag har truffet verdensøkonomien rett i magen. Da viruset for alvor begynte å spre seg over kloden, millioner ble syke og stadig flere deler av næringslivet ble lammet av den nye trusselen, fulgte det også et ras av spørsmål.
Hvordan ser verden ut etter viruset? Hvilke selskaper, for å ikke si land, har økonomiske muskler til å komme seg helskinnet gjennom krisen? Hvordan vil de enorme redningspakkene påvirke økonomien?
Spørsmålene er minst like aktuelle i Norge.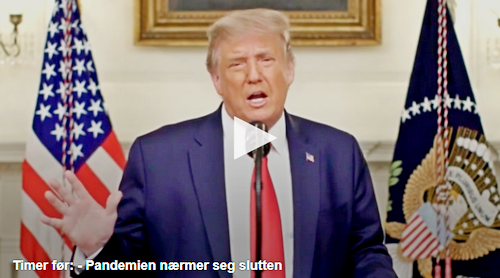 Fredag mottok finansminister Jan Tore Sanner en foreløpig rapport fra et ekspertutvalg som vurderer coronakrisens påvirkning på norsk økonomi fram til 2025.
Den korte konklusjonen: Påvirkningen er enorm.
- Pandemien har krevd svært omfattende økonomiske tiltak. Tiltakene vi har satt inn, og valgene vi tar framover, vil påvirke norsk økonomi i lang tid, sier Sanner i forbindelse med publiseringen av rapporten.
- Står i fare
Utvalget peker spesielt på at coronaviruset har utløst er en krise som rammer skjevt. Det er ifølge utvalget spesielt synlig i «arbeidsmarkedet, der unge og personer med løs tilknytning til arbeidsmarkedet står i fare for å falle varig ut av arbeidsstyrken».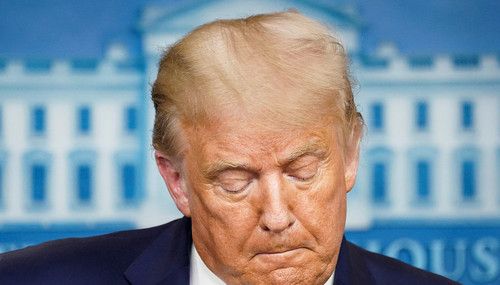 Trump-nyhet: Ber Norge ta grep
De peker også på at utfordringene norsk økonomi nå står overfor, kommer til å kreve omstilling i åra som møter oss.⚙
I sin siste kvartalsanalyse melder Creditsafe og Fair Group at også de venter store endringer i norsk økonomi framover - som kan få betydelige konsekvenser for samfunnet.
«Selv om mange nordmenn har fått økt kjøpekraft gjennom lavere forbruk, er det dessverre en gruppe som er hardere rammet, og som vil slite med å komme seg gjennom krisen. I tillegg treffer krisen enkelte bransjer hardere enn andre, og her vil vi se en kamp for å overleve», heter det i rapporten.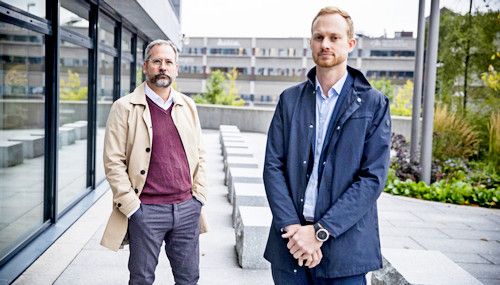 - Den norske økonomien er på mange måter beleiret av coronapandemien, og det er det langsiktige perspektivet, alt vi fremdeles har i vente, som skaper usikkerhet. Vi har klart oss bra så langt, men hvor mye proviant har vi, spør Per Fjærestad i Creditsafe Norway.⚙
Partner i inkassoselskapet Fair, Christian Aandalen, er ikke i tvil om at coronakrisa er i ferd med å øke forskjellene i Norge:
- Den store forskjellen nå går mellom alle som har beholdt jobben på den ene sida, og de unge med lav utdanning som har falt ut i permittering eller blitt oppsagt, og som ikke greier å omskolere seg. Jeg vil tro at vi vil få et økt klasseskille på sikt.
Ny rikingtrend har nådd Norge
- Hva legger du i det?
- De som allerede før coronakrisa hadde dårlig økonomi, takler krisen dårligere. De som sliter fra før, vil slite mer. De som har det helt OK, vil komme tilbake. Det gjelder både for privatpersoner og for bedriftene.⚙
- Vil treffe alle
I kvartalsanalysen peker direktør Harald Jachwitz Andersen i Virke Handel på deler av tjenestenæringen, særlig reiseliv og kultur, hvor pandemien har gjort voldsomme skader.
Han mener det vil bli vanskelig å hente seg inn igjen.
- Jeg tror vi må innse at ringvirkningene av denne situasjonen vil treffe oss alle. Det sniker seg inn en større grad av usikkerhet i norsk økonomi, og dette vil også påvirke detaljhandelen, sier Andersen.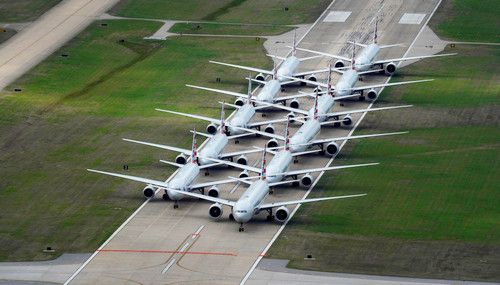 Flygiganter starter massepermittering
- Når en vaksine er utviklet og implementert, og gode behandlingsformer er på plass, kan vi for alvor begynne å finne veien tilbake til normalen. Da er det grunn til å tro at veksten enkelte bransjer har sett vil bli borte, og at disse aktørene igjen vil stå overfor mange av de samme utfordringene som før pandemien.⚙
- Brutalt
Finansmann og meklertopp Jon Gunnar Pedersen leder ekspertutvalget som vurderer coronakrisens påvirkning på norsk økonomi fram til 2025.
Skrekkvarsel: - Brenner under føttene
- Det er ingen tvil om at coronakrisa har rammet skjevt. Selv om ledigheten nå er på vei nedover, så er flere hundre tusen i Norge rammet hardt og brutalt. Mange bedrifter er kraftig svekket, og flere av dem vil trolig gå over ende. Men andre har ikke opplevd krisen så negativt, tvert om har rentenedgangen gjort at mange har en mer romslig situasjon enn de hadde før krisen, sier Pedersen til Børsen.
Utvalget advarer kraftig mot at coronakrisa kan forsteke effekten av at unge med løs tilknytning til arbeidslivet har høy risiko for å havne på sidelinja til evig tid.
- Det aller viktigste tiltaket nå og framover er å få folk i arbeid. Det er det som skaper det største skillet, og som gir de største skadevirkningene både for den enkelte og for samfunnet. Det gjelder spesielt unge, der vi vet at utenforskap kan bite seg fast, understreker Pedersen.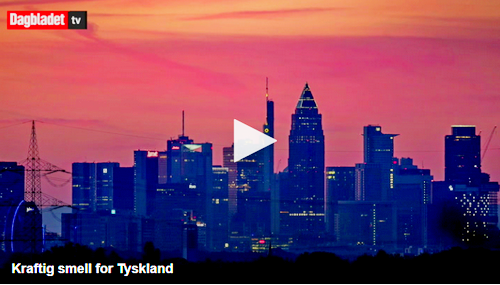 - Vil ramme yngre hardest
Selv vendte han i 2015 tilbake til jobben som partner i meklerhuset Arctic Securities etter to år som statssekretær og Høyres mann i Finansdepartementet under Frp-leder Siv Jensens daværende ledelse.
Pedersen er rangert som en av de mektigste i norsk næringsliv av Kapital.
- Pandemien har rammet begge ytterpunkter i aldersskalaen hardest. Og skadevirkningene dersom dette vedvarer, vil definitivt da være størst for de yngste. En ting er at vi risikerer at mange får personlige utfordringer, for vi vet at utenforskap også er en psykososial utfordring. Så øker det ulikhetene i samfunnet, som dessuten går glipp av verdifull arbeidsinnsats, sier Pedersen.
---
COPYRIGHTS
WHO and WHAT is behind it all ? : >
The bottom line is for the people to regain their original, moral principles, which have intentionally been watered out over the past generations by our press, TV, and other media owned by the Illuminati/Bilderberger Group, corrupting our morals by making misbehaviour acceptable to our society. Only in this way shall we conquer this oncoming wave of evil.
Commentary:
Administrator
HUMAN SYNTHESIS
All articles contained in Human-Synthesis are freely available and collected from the Internet. The interpretation of the contents is left to the readers and do not necessarily represent the views of the Administrator. Disclaimer: The contents of this article are of sole responsibility of the author(s). Human-Synthesis will not be responsible for any inaccurate or incorrect statement in this article. Human-Synthesis grants permission to cross-post original Human-Synthesis articles on community internet sites as long as the text & title are not modified.
The source and the author's copyright must be displayed. For publication of Human-Synthesis articles in print or other forms including commercial internet sites. Human-Synthesis contains copyrighted material the use of which has not always been specifically authorized by the copyright owner. We are making such material available to our readers under the provisions of "fair use" in an effort to advance a better understanding of political, economic and social issues. The material on this site is distributed without profit to those who have expressed a prior interest in receiving it for research and educational purposes. If you wish to use copyrighted material for purposes other than "fair use" you must request permission from the copyright owner.