Dette er dommen mot ekspolitimannen Eirik Jensen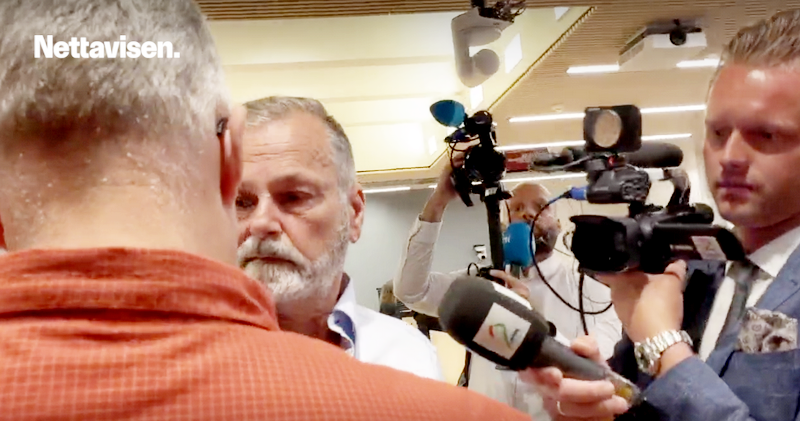 Nettavisen - Farid Ighoubah - Trond Lepperød 19.06.20 08:37
OSLO (Nettavisen): Fredag morgen falt dommen i saken mot den tidligere polititoppen Eirik Jensen (62) og hasjsmugleren Gjermund Cappelen (53). Jensen var tiltalt for medvirkning til innførsel av hasj og grov korrupsjon.
Rettens administrator Halvard Leirvik startet med å lese opp domsslutningen. Dommen er på 83 sider.
Eirik Jensen dømmes til fengsel i 21 år, lovens strengeste straff. Dette er den samme straffen som Jensen fikk i Oslo tingrett i september 2017. Cappelen ble dømt til 13 års fengsel.
Jensen anket dommen på stedet, mens Cappelen tok betenkningstid.
Pågrepet i pausen
Jensen ble pågrepet av Spesialenheten under den første pausen i rettssalen. Han rakk å få en klem av samboer Ragna Lise Vikre før han ble ført ut.
Aktor og nestleder Guro Glærum Kleppe i Spesialenheten sa dette til Nettavisen i pausen:(video)
- Jensen er pågrepet etter en beslutning av meg. På bakgrunn av den domsslutningen vi har hørt lest opp, mener Spesialenheten det er grunnlag for pågripelse og at allmennhetens rettsfølelse vil bli støtt av at Jensen er på frifot fram til rettskraftig dom.
Kleppe sier dette om hva hun legger i at dette kan støte den allmenne rettsfølelsen:
- Det at vi nå har fått en endelig avgjørelse av skyldspørsmålet og en domfellelse på 21 år gjør at vi mener det er grunnlag for pågripelse etter reglene om rettsanvendelsesarrest, og Jensen vil bli fremstilt for varetektsfengsling så snart det er mulig.
Jensens forsvarer John Christian Elden opplyser at det ikke blir fengslingsmøte fredag.
Jensen-samboer Ragna Lise Vikre er tydelig preget etter dommen og pågripelsen, men gir følgende kommentar til Nettavisen:
- Jeg var forberedt på at det verste kunne skje, men det er likevel fryktelig vondt.
Les også: Dommerne tror ikke på noen av Jensens forklaringer
SPESIALENHETEN OM PÅGRIPELSEN AV JENSEN

Strafferabatt for Cappelen
Gjermund Erik Cappelen dømmes til fengsel i 13 år for korrupsjon og smugling av 16,7 tonn hasj. Cappelen fikk ytterligere strafferabatt. Straffeutmålingen for hans del er to år kortere enn i tingrettens dom.
Det er dissens på straffeutmålingen for begge. Avgjørelsen er enstemmig når det gjelder straffskyld.
Les også: Lederen av justiskomiteen: Ber om gransking av Oslo politidistrikt
I den knusende dommen mot Jensen får han inndratt 1,4 millioner kroner, som retten mener han har mottatt fra Cappelen. Dette er penger retten mener stammer fra kriminell virksomhet.
Et mindretall mente Cappelen skulle dømmes til 14 års fengsel og 12 års fengsel. Et mindretall på tre mente at Jensen skulle dømmes til 20 års fengsel.
Slik reagerte Jensen
Eirik Jensen la begge hendene på pulten foran seg da han fikk dommen, tydelig oppgitt. Etter at domsslutningen var klar, satte han seg ned med hendene foran ansiktet. Deretter så han ned i bordet i flere minutter før han så opp igjen og lente seg tilbake.
Jensens samboer, Ragna Lise Vikre, sitter på tilhørerplassen, tilsynelatende fattet. Hun har på seg solbriller og ser mot Jensen.
Ble ikke trodd
Retten har sett fullstendig bort fra Jensens forklaring når han har sagt at han ikke kjente til at Cappelen drev med omfattende hasjsmugling. Retten har også sett fullstendig bort fra Jensens forklaring om at hans kontakt kun var av politifaglig karakter, og at han ikke hadde mottatt noen penger eller andre ytelser av Cappelen for å ha bistått Cappelen med narkotikasmugling i 20 år.
Jensen-dom i tråd med påstand
I sin avsluttende prosedyre la aktor i Spesialenheten ned påstand om straff på 21 års fengsel. Jensen-forsvarer John Christian Elden ba om full frifinnelse.
- Vi er forberedt på alt, absolutt alt, sa Jensen-samboer Ragna Lise Vikre til Nettavisen torsdag.
- Det er mange tanker og følelser i sving nå, uttalte hun dagen før dommen falt.
Da Jensen møtte pressen rett før dommen sa han at han ikke har tenkt noe særlig på hvordan det eventuelt blir å sone en dom:
- Jeg har ikke tenkt så mye på det, men det som er urovekkende er at vi har ikke fått signaler på at det er så veldig mange som har tenkt på det heller, sa Jensen rett før han gikk inn i rettsbygningen.
Fikk 21 års fengsel i tingretten
I Oslo tingrett ble Jensen dømt til 21 års fengsel for medvirkning til innførsel av 13,9 tonn hasj og grov korrupsjon.
Cappelen fikk strafferabatt på seks år for å ha snakket Jensen inn i saken om det angivelige hasjsamarbeidet. Han ble dømt til 15 års fengsel for grov korrupsjon og smugling av 16,7 tonn hasj.
Jensen har hele tiden nektet straffskyld, og gjør det fortsatt. Cappelen har erkjent de straffbare forholdene han er tiltalt for.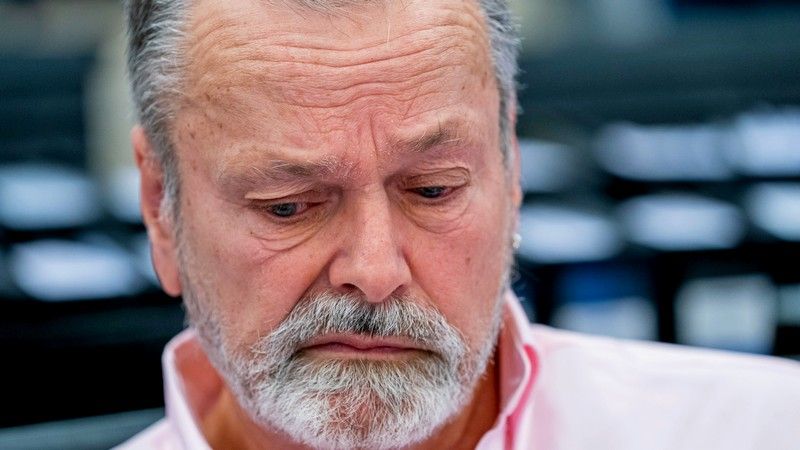 Fra arkivet: Intervju med Eirik Jensen: Har forberedt seg på et liv i fengsel
Blant bevisene Spesialenheten har lagt frem mot Jensen i retten er:
Cappelens forklaring.
Andre vitneforklaringer, herunder politifolk.
Spaningsvideo.
Et stort antall SMS-er.
Bankinnskudd.
Oppussing av bad til 292.000 kroner.
Det Spesialenheten mener er en falsk kvittering for oppussing av badet.
Overforbruk.
Her kan du lese mer om bevisene mot Jensen.
Fra arkivet: Eirik Jensens samboer: - Ventetiden er det verste
FAKTA
Har kostet staten 67 mill.
Påtalemyndighetens sak bygger i avgjørende grad på Cappelens påstander om at han gjennom en årrekke betalte Jensen store beløp for å få hans hjelp til å holde politiet og tollvesenet unna den ulovlige virksomheten.
Jensen hevder selv at bærumsmannen var en av hans beste informanter, og har gjennom sine forsvarere framholdt at Cappelen forklarer seg som han gjør, totalt usannferdig, ifølge Jensen, for selv å få kortere straff.
Totalt har rettssakene mot tidligere politimann Jensen og hasjsmugler Cappelen kostet staten rundt 67 millioner kroner.
Saken har vært i rettssystemet i tre og et halvt år, med over 200 effektive rettsdager fordelt på tre rettssaker. Det er den desidert dyreste saken Spesialenheten for politisaker har hatt, skriver NRK.
---
COPYRIGHTS
WHO and WHAT is behind it all ? : >
The bottom line is for the people to regain their original, moral principles, which have intentionally been watered out over the past generations by our press, TV, and other media owned by the Illuminati/Bilderberger Group, corrupting our morals by making misbehaviour acceptable to our society. Only in this way shall we conquer this oncoming wave of evil.
Commentary:
Administrator
HUMAN SYNTHESIS
All articles contained in Human-Synthesis are freely available and collected from the Internet. The interpretation of the contents is left to the readers and do not necessarily represent the views of the Administrator. Disclaimer: The contents of this article are of sole responsibility of the author(s). Human-Synthesis will not be responsible for any inaccurate or incorrect statement in this article. Human-Synthesis grants permission to cross-post original Human-Synthesis articles on community internet sites as long as the text & title are not modified.
The source and the author's copyright must be displayed. For publication of Human-Synthesis articles in print or other forms including commercial internet sites. Human-Synthesis contains copyrighted material the use of which has not always been specifically authorized by the copyright owner. We are making such material available to our readers under the provisions of "fair use" in an effort to advance a better understanding of political, economic and social issues. The material on this site is distributed without profit to those who have expressed a prior interest in receiving it for research and educational purposes. If you wish to use copyrighted material for purposes other than "fair use" you must request permission from the copyright owner.