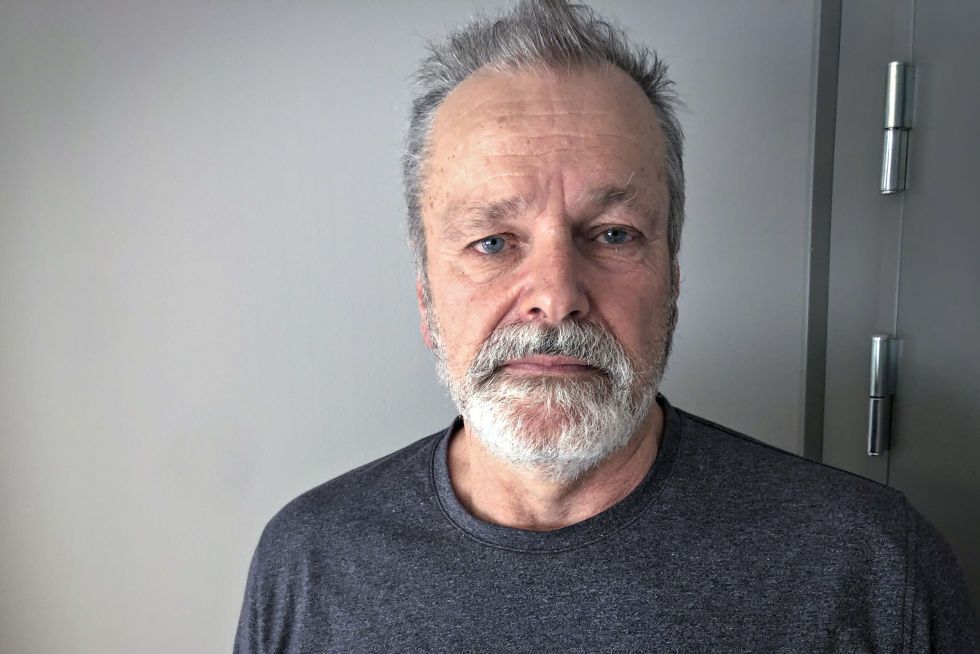 Dagbladet - Gunnar Hultgreen - Publisert fredag 14. august 2020 - 20:05
- Vi lærte Cappelen å lyve
Sammen med advokatene John Christian Elden, Sidsel Katralen og Farid Bouras kjemper Eirik Jensen for å få Høyesterett til å oppheve dommen på 21 års fengsel.
- Domstoler har to ganger konstatert at Gjermund Cappelen ikke har noen troverdighet. Men nå tror retten plutselig på ham, sier Jensen.
- Alt som kan gå galt har gått galt for politi og påtalemyndighet. Fra de uerfarne politibetjentene fra Asker og Bærum avhørte Gjermund Cappelen i Ila fengsel første gang, til Riksadvokaten skulle ha vurdert bevisene, hevder Eirik Jensen overfor Dagbladet.Her møtes de igjenVolume 90% EIRIK JENSEN: I fengslingsmøtet sier Eirik Jensen at han har anmeldt flere personer hos Spesialenheten og andre sentrale tjenestemenn for grov uforstand i tjenesten.
NAV-parallell
Eirik Jensen mener saken mot ham er en parallell til NAV-sakene, hvor en rekke nordmenn ble dømt til fengsel.
- I NAV-sakene ble påstandene fra NAV tatt som et faktum, selv om det ikke var fakta. Ingen sjekket fakta, og domstolene dømte slik NAV påstod. Det samme har skjedd med meg. Jeg er dømt på forklaringene til Cappelen, uten at påstandene har blitt kontrollert, mener Jensen.
Eirik Jensen: – Jeg sliter skikkelig
Den tidligere polititoppen beskriver etterforskningen og rettssakene mot ham som en rettsprosess full av følgefeil.
- Det begynner med at to etterforskere fra Asker og Bærum politidistrikt skal avhøre Cappelen. Ingen av dem har kompetanse eller erfaring fra informantbehandling. Cappelen skjønner fort hvor politiet vil. Det som skjer er at Cappelen stiller krav, og politiet gir etter. Slik får Cappelen kontroll over avhørene, sier Jensen.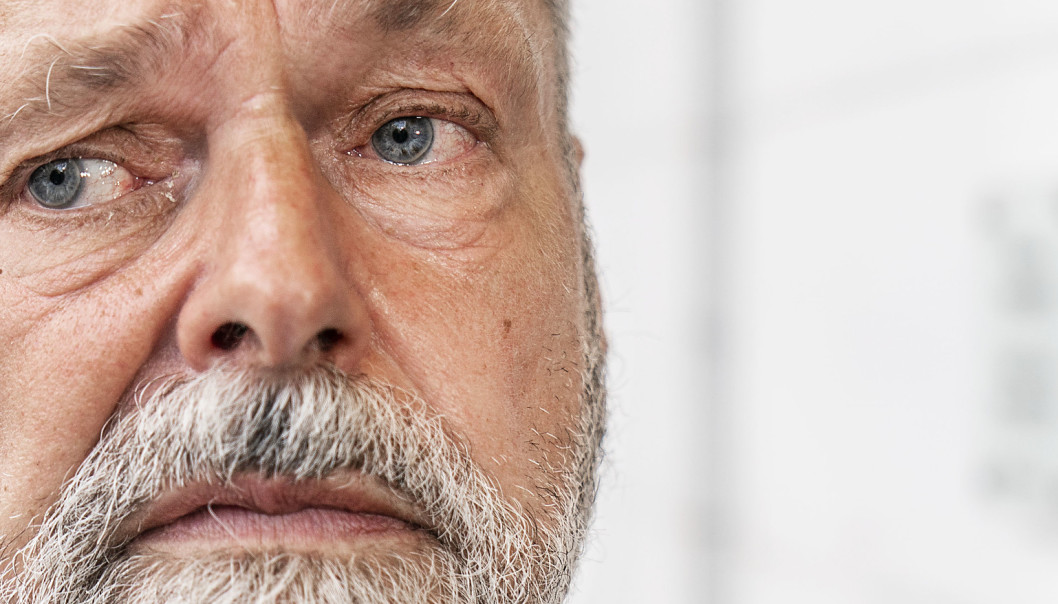 - Sjekket ikke fakta
Til Dagbladet forteller Eirik Jensen at han sammen med en kollega – som nå jobber i en sentral stilling i Politidirektoratet – lærte opp Gjermund Cappelen til å lyve.
- Cappelen var vår informant. Vi lærte ham opp til å lyve. Når du er politiinformant, må du alltid ha flere alternative historier, slik at du ikke blir avslørt av andre kriminelle.
Skal beskyttes i fengselet
- Hva mener du har skjedd i forholdet mellom politiet som etterforsket deg og Cappelen?
- Han forstår hvor etterforskerne vil. Slik får han overtaket. Samtidig tar politiet det Cappelen påstår for «god fisk». Opplysningene blir aldri sjekket, eller ettergått. Noe som er helt grunnleggende i enhver politietterforskning. Først etter flere avhør kommer Cappelen med navnet mitt. Da har han fått lovnader, og overtaket, sier Eirik Jensen.
- Du kan ikke mene at politiet, statsadvokatene og Riksadvokaten har tatt det som Cappelen har forklart som en sannhet, uten å ettergå opplysningene?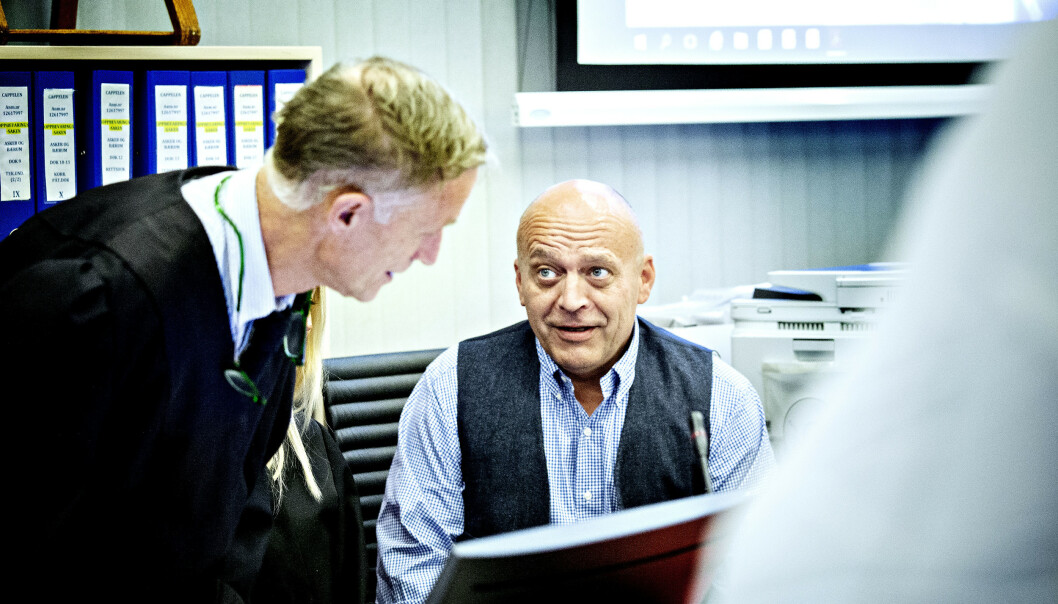 - Det er nettopp det jeg mener! Mine advokater har bedt om å få utlevert rapporten fra etterforskningen som dokumenterer at påstandene er kontrollert. Det har vi hele tiden blitt nektet. Det kan ikke forstås på noen annen måte enn at påstandene fra Cappelen aldri er blitt ettergått, sier Jensen.
«Les dommen»
Advokat Benedict de Vibe, som representerer Gjermund Cappelen, ønsker ikke å gå inn i en diskusjon med Eirik Jensen om dommen. Men sier på vegne av klienten:
- Det er bare å lese dommen, da skjønner man hvorfor Eirik Jensen er dømt til 21 års fengsel.
Får ikke dokumentene
Jensen og hans advokater forsøker å få politiet til å utlevere rapportene som viser at forklaringene til Cappelen er ettergått.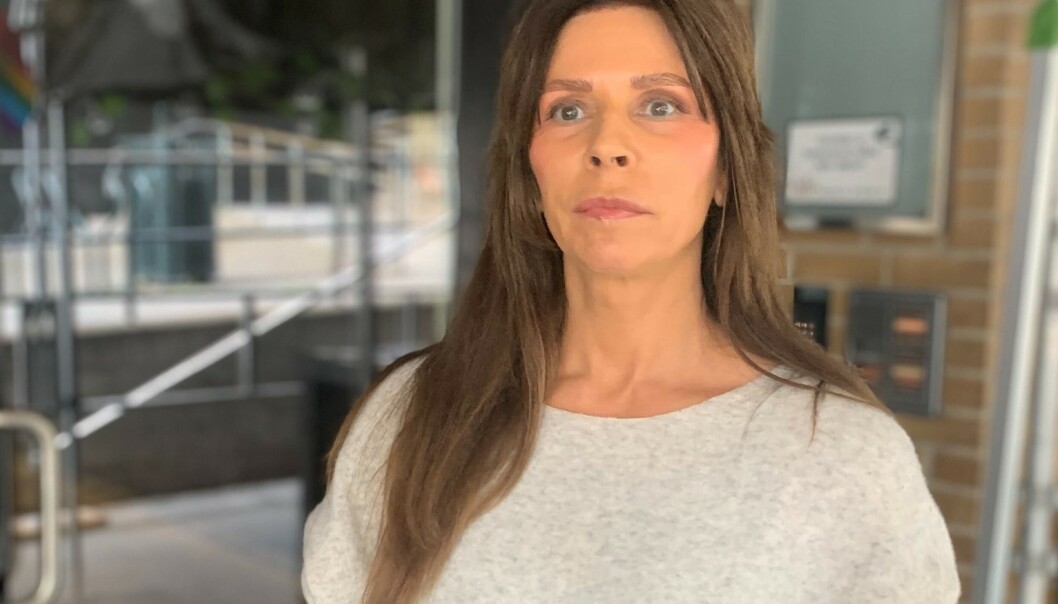 Snakker ut om skrekkdøgnet
- Vi tror ikke det finnes en slik aktivitetslogg. Hadde den eksistert, ville vi fått rapportene. Jeg har gjentatte ganger bedt om å få dokumentene som angivelig skal dokumentere at politiet har gjort jobben sin, sier Jensen.
- Jeg er dømt for 21 innførsler av narkotika. Tidslinja viser at det kan ikke stemme. Jeg hadde ikke kontakt med Jensen på de tidspunktene. Likevel tror domstolen på Cappelens forklaringer, sier Jensen.
«Usynlig ånd»
- Aktor sa i retten at det ikke fantes noen aktivitetslogg i denne saken, og at det bare var de enkeltstående politirapporter som viste hva som var gjort og når. Det vanskeliggjør arbeidet med ettergåelse, sier advokat John Christian Elden.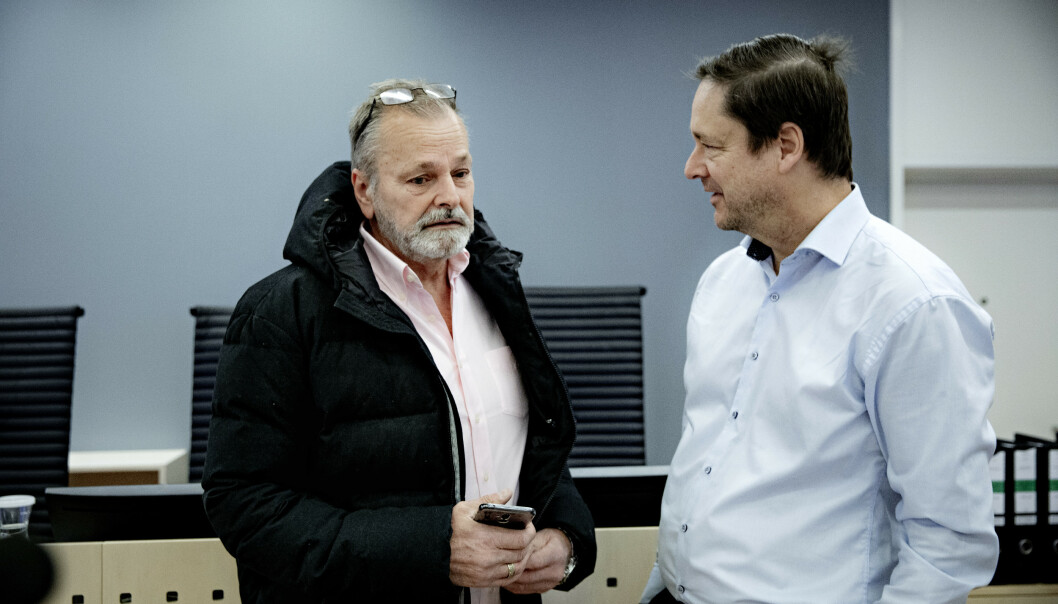 - Det største problemet for rettssystemet slik denne dommen fra lagmannsretten er utformet, er at den ikke beskriver noen konkret medvirkning fra Jensen til en eneste innførsel av narkotika. Borgarting lagmannsrett mener Jensen har svevet over det hele som en usynlig ånd. Det blir en utfordring for Høyesterett, sier Elden til Dagbladet.
Jensen mener forholdet mellom påtalemyndighet og domstolene er for tett, og mener det er både et demokratisk og rettssikkerhetsmessig problem.
Anmelder Spesialenheten
Han har nå anmeldt fire personer tilknyttet Spesialenheten for grov uforstand i tjenesten, og håper at Høyesterett skal oppheve dommen på 21 års fengsel.
Riksadvokatembetet ønsker ikke å kommentere Eirik Jensen anklager.
- Vi kommenterer ikke straffesaker som er under domstolsbehandling, sier kommunikasjonsrådgiver Mie Skarpaas hos Riksadvokaten.
- Når det gjelder Jensens anmeldelse avventer vi Høyesteretts behandling av anken før det tas stilling til den videre oppfølgingen av anmeldelsen, sier Skarpaas.
Etterlyser bevis
Forsvarer Farid Bouras som nå jobber sammen med advokatene John Christian Elden og Sidsel Katralen for å få dommen opphevet, er svært kritisk mot dommen.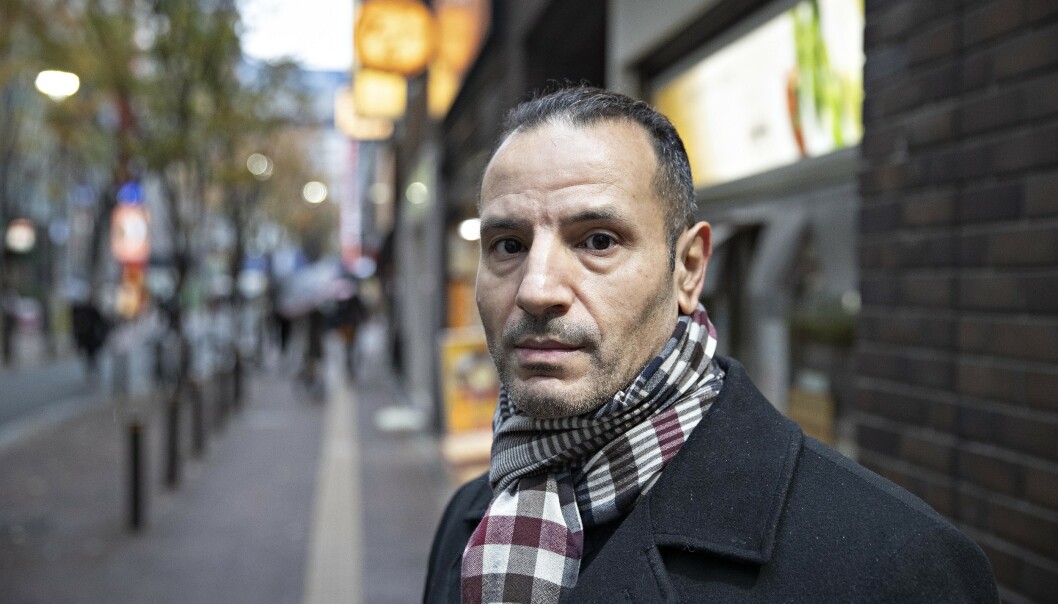 - Det er et tankekors at Eirik Jensen er dømt til lovens strengeste straff – 21 års fengsel – uten ordentlige bevis. Han er dømt på en kjent kriminell sine fantasifulle forklaringer. Det finnet ikke bevis, bare påstander, mener forsvarer Farid Bouras.
- Dommen et bestillingsverk
---
Note.  Som dobbeltagent er det alltid en fare for å dyttet ned på feil side av gjerdet for å beskytte andre som ikke har rent mel i posen eller ikke gjorde jobben sin.
Var noen av politiets etterforskere samt dommere i saken frimurerbrødre?
---
WHO and WHAT is behind it all ? : >
---
VISIT THE HUMAN SYNTHESIS ACHIVE
The bottom line is for the people to regain their original, moral principles, which have intentionally been watered out over the past generations by our press, TV, and other media owned by the Illuminati/Bilderberger Group, corrupting our morals by making misbehavior acceptable to our society. Only in this way shall we conquer this oncoming wave of evil.
Commentary:
Administrator
HUMAN SYNTHESIS
All articles contained in Human-Synthesis are freely available and collected from the Internet. The interpretation of the contents is left to the readers and do not necessarily represent the views of the Administrator. Disclaimer: The contents of this article are of sole responsibility of the author(s). Human-Synthesis will not be responsible for any inaccurate or incorrect statement in this article. Human-Synthesis grants permission to cross-post original Human-Synthesis articles on community internet sites as long as the text & title are not modified.
The source and the author's copyright must be displayed. For publication of Human-Synthesis articles in print or other forms including commercial internet sites. Human-Synthesis contains copyrighted material the use of which has not always been specifically authorized by the copyright owner. We are making such material available to our readers under the provisions of "fair use" in an effort to advance a better understanding of political, economic and social issues. The material on this site is distributed without profit to those who have expressed a prior interest in receiving it for research and educational purposes. If you wish to use copyrighted material for purposes other than "fair use" you must request permission from the copyright owner.