OBAMAGATE-HØRINGENE ER I GANG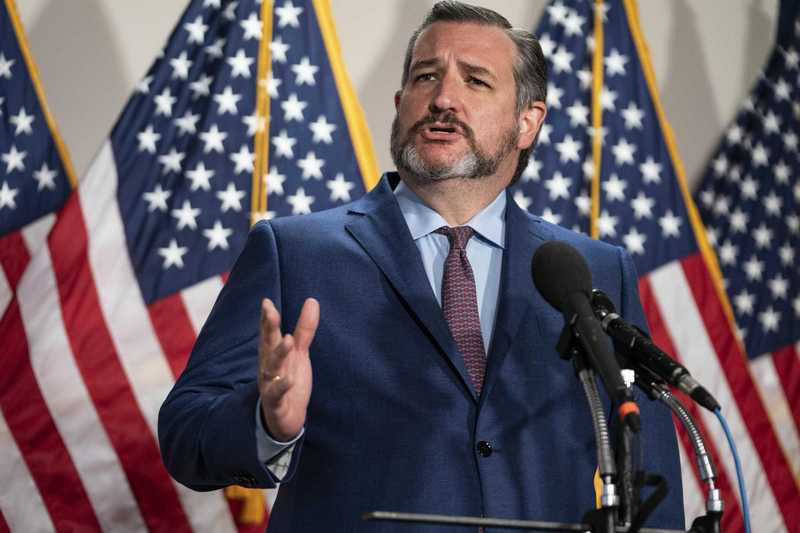 Helge Leikanger  04 mai 2020

Dette foregår altså i år 2020, i USA. Uten at en rekke videoer med diverse grupperinger fra voldsvenstre i negativ fokus, mest sannsynlig aldri noen gang vil bli vist på hverken NRK eller TV2, etc.
Til tross for at bl.a. en rekke venstreekstreme grupperinger med ANTIFA og lignende grupper fra voldsvenstre i spissen, for tiden "stjeler all oppmerksomheten til mesteparten av massemedia, når de førnevnte "mobbene" går fullstendig amok med en rekke grove og ultravoldelige overgrep, m.m., mot den amerikanske sivilbefolkningen og offentlige tjenestemenn, med vandalisme, mordbranner, plyndring, rasistisk eller politisk motivert hatkriminalitet, blind vold, drap, m.m. på menyen, og selv om mesteparten av norsk massemedia med NRK og TV2 i spissen omtaler dette som "demonstrasjoner fra protestgrupper", og hevder at de "ikke forstår hva Obamagate er, eller går ut på", begynte Senatet i går likefullt høringene rundt Obamagate, og det som mest sannsynlig er den største politiske skandalen i USA sin historie.

Tucker Carlson kommenterer rundt dette, i denne linken her:

Når ran, vandalisme, tyveri, og blind og brutal vold blir betegnet som "demonstrasjoner" av politikere og massemedier, må man være ganske så snever i sitt perspektiv, og politisk enfoldig. For som sedvanlig er mange i norsk massemedia og de såkalte "ekspertene" deres så langt ute av kurs, at de bare gjør som vanlig, og betegner menneskene bak all vandalismen og de voldelige opptøyene som "demonstrasjoner fra protestgrupper", og forsøker heller å tillegge president Donald Trump skylden for opptøyene.
Det hele er jo bare ynkelig og tragisk.
Absolutt kaos i New York's gater -
Mot et slikt tankegods, og fullstendig uakseptable holdninger og handlinger, må hele den siviliserte og demokratiske delen av verden selvsagt stå samlet i protest. Og gjøre alt hva man kan for at ikke dette tankegodset og de tilnærmet profesjonelle voldsmennene og oppviglerne, bare fritt skal få spre seg selv og sine fundamentalistiske og usiviliserte holdninger og handlinger, til stadig flere land og byer.

June 9, 2018 | 7:05 PM EDT
George Soros, the billionaire investor and liberal donor, remarked about President Trump and the state of world affairs during an interview with The Washington Post.  
ANTIFA, og øvrige grupperinger med det samme tankegodset, respektløse holdninger og ultravoldelige handlinger, bør selvsagt snarest defineres som terrororganisasjoner. Noe som de vitterlig også er, slik som de stadig vekk oppfører seg mot både sivilbefolkningen og offentlige tjenestemenn.
"Ingen ANTIFA, e.l., i våre gater!", tenker jeg vi sier!
Øystein Nordfjeld kommenterer rundt Obamagate-høringene:
"Midt oppe i alt annet som foregår i USA startet Senatet i går sin "Obamagate"-høring som omfatter både den ulovlige avlyttingen og "Russlandskonspirasjonen". Første vitne ut var Rod Rosenstein, daværende assisterende justisminister og ansvarlig for Mueller-etterforskningen i justisdepartementet.
For de som ikke har fått med seg kjernen i saken eller avsløringene i de nylig nedgraderte dokumentene, er denne sekvensen med senator Ted Cruz fra i går verdt å få med seg. Glem tittelen. Den som har klippet den fra C-Span har lagt til sin egen mening.
Den største svakheten i høringen så langt er at Senatet synes å ha kjøpt historien om at FBI ikke forsto at påstandene i det Clinton-finansierte dossieret var falske før de selv avhørte hovedkilden. Fra generalinspektør Horowitz' rapport vet vi at sjefsetterforsker Peter Strzok allerede tidlig på høsten 2016 skrev en rekke SMSer til FBI-jurist Lisa Page hvor han fortalte at det ikke var hold i påstandene.
Trump does not condone the George Floyd killing - Video
Forskjellen kan virke liten, men kan for enkelte av de involverte bli forskjellen på å bli stemplet som inkompetent fremfor å få noen år bak murene.
Merk forøvrig datoene som Ted Cruz bringer opp. Fornyelsene av de falske overvåkningssøknadene til FISA-retten gjorde det mulig for de involverte å ikke bare spionere på Trump-kampanjen, men også den nye administrasjonen lenge etter at den tiltrådte i januar 2017.
After weeks of bombshell revelations highlighting apparent FBI misconduct in the cases of former Trump aide Carter Page and former National Security Adviser..."
På forhånd tusen takk til alle Dere som liker og deler!
---