EU og ESA avgjør rammene for norske krisetiltak

02. april 2020 | JAN R. STEINHOLT, POLITISK RÅDGIVER I NEI TIL EU
Over tid kan ikke Norge leve med at vår handlefrihet i en krisesituasjon er begrenset av EU.
Norge er tross alt heldig stilt i forhold til mange andre land under korona-pandemien. Vi har mange virkemidler vi kan ta i bruk. Men bare hvis de er innafor rammene EU og ESA setter. Det aktualiserer spørsmålet om EØS-avtalen bør suspenderes inntil videre, helt eller delvis.
Stortinget vedtar den ene krisepakka etter den andre for å bøte på de verste krisekonsekvensene. De fleste tiltaka handler om at staten må frigjøre midler til økte trygdeutbetalinger, statsstøtte og statlige garantiordninger til store, små og mellomstore bedrifter.
Norge er gunstig stilt, men …
Sjøl om oljeprisen er rekordlav og verdien av Oljefondet skrumper på verdensbørsene, har Norge likevel mange tusen milliarder på bok. Utenfor EU har vi også en uavhengig sentralbank og egen valuta, som gjør det fullt mulig for Norges Bank å «trykke penger» i nesten ubegrenset omfang for å holde hjulene i gang. I dagens situasjon mener mange økonomer at faren for vesentlig inflasjon er liten. Norge har kort sagt mange finansielle instrumenter vi kan velge å ta i bruk, og som andre land misunner oss.
ESA må gi Norge «tillatelse» til å redde egen økonomi
Men så var det ikke så enkelt likevel – fordi Norge har latt seg låse fast til EUs regelverk gjennom EØS-avtalen. Kort fortalt betyr det at den norske staten bare kan pumpe friske penger inn i et skrantende helsevesen og norsk økonomi såfremt overvåkingsorganet ESA gir oss «lov» til å redde vår egen økonomi.
Dette kom tydelig fram da Stortinget tok stilling til regjeringens forslag til økonomiske tiltak i møte med virusutbruddet i forrige uke. Her minnet regjeringen om at «etter EØS-avtalen artikkel 61 (1) er offentlig støtte til foretak som driver økonomisk aktivitet i utgangspunktet forbudt».

Sjøl om skatte- og avgiftspolitikk ikke er del av EØS-avtalen, kan vi ikke gjøre som vi vil. Det erfarte stortingsflertallet som egentlig ønsket å gjøre reduksjonen av den laveste momssatsen gjeldende fra 1. januar 2020. «En satsreduksjon fra 12 pst. til 8 pst. med virkning fra 1. januar 2020 kan vanskelig anses som forenlig med (EØS-avtalens) art. 61(3)(b), herunder de nye retningslinjene (fra EU)», forklarte regjeringen. For å komme rundt dette, innføres i stedet en sats på 7 prosent uten tilbakevirkende kraft.
Unntaksrammer fra EU
På grunn av krisa har EU-kommisjonen utløst unntaksbestemmelser i Traktaten om den europeiske unionens virkemåte (TEUV). Dens art. 107.3 b) gir hjemmel for å motvirke alvorlige forstyrrelser i medlemsstatenes økonomi under ei krise. EU-kommisjonen har følgelig utarbeidet et såkalt midlertidig rammeverk for hva slags former for støtte som er akseptable.  

EØS-organet ESA legger dette rammeverket til grunn når det skal vurdere om norske, islandske osv. støttetiltak er «akseptable» eller ikke. Ingen norske støttetiltak er lovlige før norske myndigheter har underrettet ESA for å be om lov, gjennom en såkalt notifisering.
EU bestemmer omfanget av støttetiltakene
Rammeverket fra EU stiller en rekke krav om garantiens omfang, størrelse og varighet. Hver bedrift kan maksimalt få EUR 800 000 i brutto støtte. Varigheten er maksimalt seks år. Etter statsstøttereglene kan det maksimale lånebeløpet i garantiordningen tilsvare to ganger bedriftens lønnskostnader i 2019 eller 25 pst. av bedriftens omsetning i 2019.

Det er imidlertid ikke lov å gi støtte til bedrifter som var i økonomiske vanskeligheter før 31. desember 2019. Likviditetsproblemene må ha sin opprinnelse i Covid-19.
Avhengig av godvilje fra ESA
Klausulens ordlyd står i motstrid til at staten intervenerer aktivt for å redde flyselskapet Norwegian og andre selskaper som lenge har slitt med likviditetsproblemer. Dette har Stortingskomiteen i sin endelige innstilling tilsynelatende sett bort fra. Også ESA ga 30. mars sitt samtykke til redningspakka for flyselskapene, gjennom en særdeles velvillig fortolkning av begrepet «økonomiske vanskeligheter» i rammeverket fra EU [les brevet fra ESA her].

På samme tid plikter den norske staten å stille garantier til bl.a. finansforetak som ikke er hjemmehørende i Norge. Slike finansforetak fra andre EØS-land har en markedsandel på 37 prosent i det norske bedriftsmarkedet, og kan ikke diskrimineres.
For at ESA skal kunne godkjenne støtten etter EØS-avtalen artikkel 61.3 b), «er det avgjørende at den norske garantiordningen tilfredsstiller alle kravene stilt i rammeverket». Norge har angivelig innrettet seg etter kravene, og ESA har gitt godkjenning. Denne gangen.
Det totale lånebeløpet som vil bli dekket gjennom disse garantiene, kan være opptil 50 milliarder kroner. Dersom Norge finner ut at det ikke trengs 50, men 100 eller 200 milliarder, vil dette i utgangspunktet være forbudt.
Kan bli nødvendig å suspendere EØS-avtalen
Riktignok kan Stortinget vedta støtteordninger som faller utenfor retningslinjene, hvis Norge notifiserer ESA etter art. 61.3 b). «Det vil imidlertid kreve en bedre argumentasjon for hvorfor den skal godkjennes, og muligens kreve litt mer tid», som regjeringa lakonisk påpeker.
Teksten fortsetter under illustrasjonen.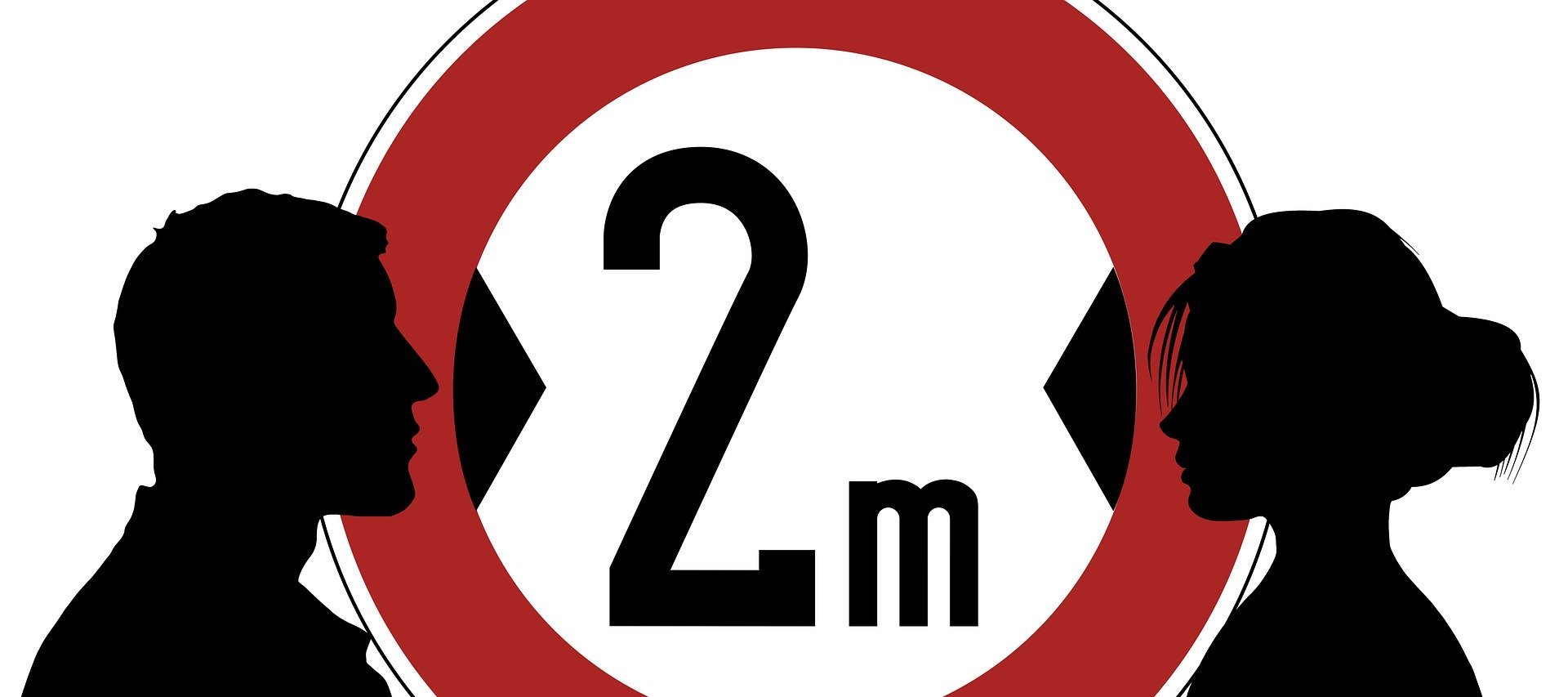 Sjøl om det er lagt opp til hastebehandling gjennom ESA, er det uansett en kjensgjerning at Norge –  som har alle mulige virkemidler for hånden –  ikke kan gjøre det som må til for å redde norsk økonomi uten å spørre ESA om lov hver gang et nytt tiltak blir foreslått.
Dette er absurd. Vi kan ikke akseptere slike bindinger når landet står oppe i den verste økonomiske krisa på hundre år. En hel nasjon forventer at alle kluter settes til for massive investeringer i helsesektoren, i infrastruktur og industri osv. For at det skal skje, må statens økonomiske muskler få fritt spillerom. EØS-avtalen tvinger staten til å holde minst en arm på ryggen.
Landet vårt kjemper for å holde seg på beina, i enhver forstand. Norges støttetiltak er allerede helt på grensen av hva EU og ESA godtar. Kreves det sterkere tiltak enn ESA tillater, må EØS-avtalen helt eller delvis suspenderes under krisa. Over tid kan ikke Norge leve med at vår handlefrihet i en krisesituasjon er begrenset av EU.
Stort bilde i toppen: Koronaviruset forårsaker krise i helsevesenet og i hele verdensøkonomien. (CC 0 Gerd Altmann, Pixabay
---
WHO and WHAT is behind it all ? : >
---
The bottom line is for the people to regain their original, moral principles, which have intentionally been watered out over the past generations by our press, TV, and other media owned by the Illuminati/Bilderberger Group, corrupting our morals by making misbehavior acceptable to our society. Only in this way shall we conquer this oncoming wave of evil.
Commentary:
Administrator
HUMAN SYNTHESIS
All articles contained in Human-Synthesis are freely available and collected from the Internet. The interpretation of the contents is left to the readers and do not necessarily represent the views of the Administrator. Disclaimer: The contents of this article are of sole responsibility of the author(s). Human-Synthesis will not be responsible for any inaccurate or incorrect statement in this article. Human-Synthesis grants permission to cross-post original Human-Synthesis articles on community internet sites as long as the text & title are not modified.
The source and the author's copyright must be displayed. For publication of Human-Synthesis articles in print or other forms including commercial internet sites. Human-Synthesis contains copyrighted material the use of which has not always been specifically authorized by the copyright owner. We are making such material available to our readers under the provisions of "fair use" in an effort to advance a better understanding of political, economic and social issues. The material on this site is distributed without profit to those who have expressed a prior interest in receiving it for research and educational purposes. If you wish to use copyrighted material for purposes other than "fair use" you must request permission from the copyright owner.