Ingen enighet om hovedspørsmål i klimaforhandlingene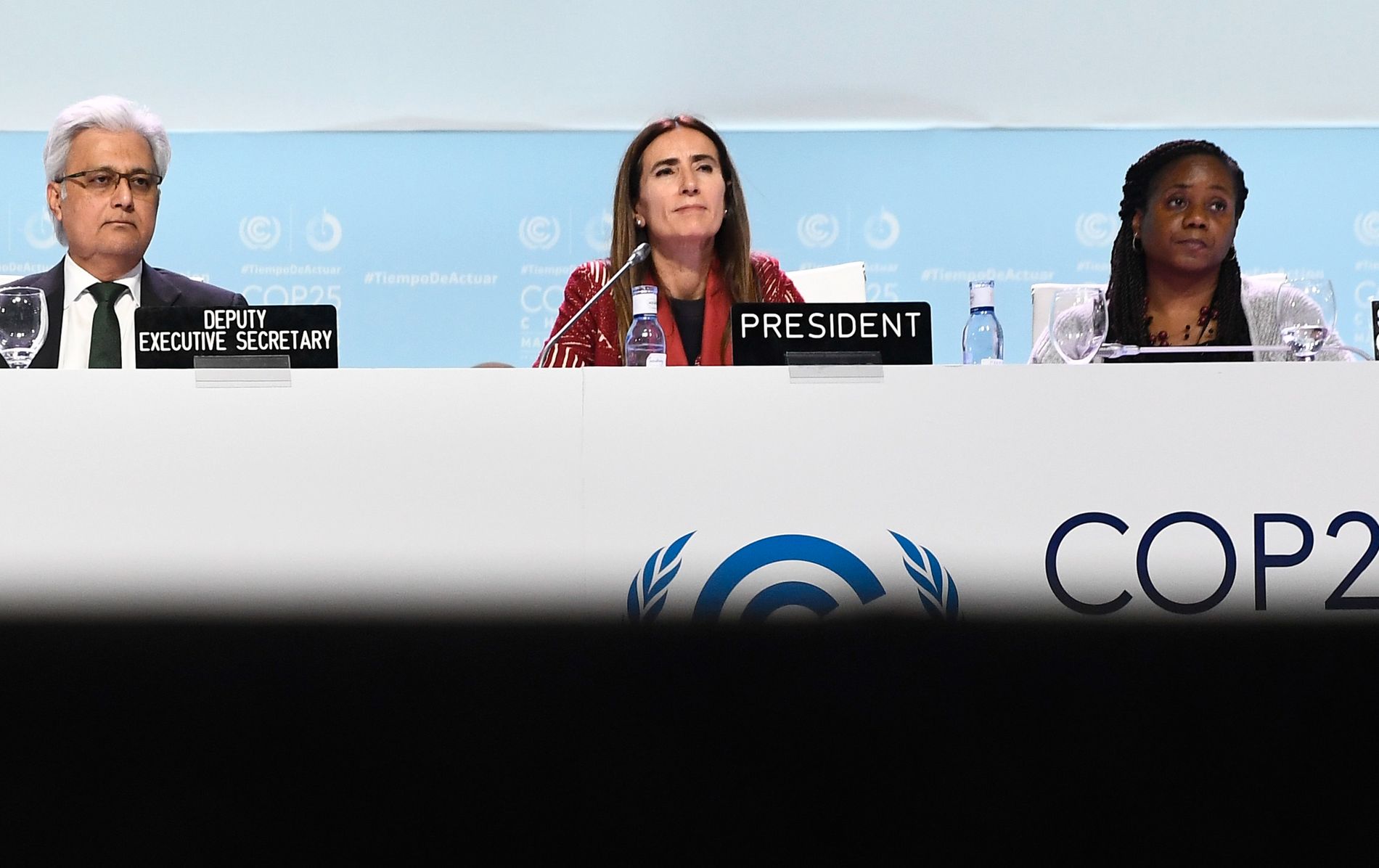 VG Publisert: 15.12.19 kl. 11:34
Landene klarte ikke å bli enige om reglene for kvotehandel, og det viktige spørsmålet blir nok en gang forskjøvet til neste års konferanse.
Etter to uker med intense forhandlinger om hvordan man best skal bekjempe global oppvarming, rundet utsendingene fra 196 land av FNs klimakonferanse en vag slutterklæring som etterlyser høyere ambisjoner når det gjelder kutt i skadelige utslipp.
Nesten to døgn med overtid har ført til at årets konferanse ble tidenes lengste.
Klimaforhandlinger på overtid: – Et definerende øyeblikk
Deltakerlandene kom ikke til enighet i et av klimamøtets viktigste spørsmål som omhandlet artikkel 6 fra Parisavtalen – markedsløsningene for handel mellom landene.
Kort forklart handler det om reglene for kjøp og salg av klimakvoter mellom land, der man blant annet må bli enig om hvordan man skal unngå såkalt «dobbelttelling» av utslippskutt.
Dette blir i stedet forskjøvet til neste års møte i Glasgow.
Skuffet
Første nestleder i Stortingets klimakomite, Espen Barth Eide (Ap), er tilstede i Madrid under klimamøtet.
Han sier til VG at resultatet på mange punkter er svakt.
Mannen bak «tiårets klimaplan» til VG: Ikke avhengig av norsk klimasatsing i Europa
– At det ikke ble enighet om artikkel 6 er veldig skuffende og alvorlig, fordi vi har bare noen år igjen for å få snudd utviklingen. Vi visste at denne kom til å bli vanskelig, men det er likevel skuffende at vi nå mister ett år til, sier han.
Han understreker imidlertid at selv om landene ikke kom til en felles enighet, hindrer det ikke dem som vil å å gjøre noe på eget initiativ.
– Nå må de mest progressive landene gå videre og oppføre seg som om man hadde fått til de vedtakene man ønsket. Vi kan ikke si at fordi Brasil eller andre land holder igjen, så kan ikke vi gjøre noe heller. Det er viktig å jobbe videre mot målet uansett.
Elvestuen: – Ikke bra nok
Klima- og miljøminister Ola Elvestuen (V) sier til VG at det har vært svært vanskelige forhandlinger som har vært preget av store motsetninger.
– Jeg er først og fremst lettet over at vi til slutt fant fram til en enighet som gir et tydelig signal om at landene må forsterke sine klimamål, og at de må melde inn dette til FN i 2020, sier han.
– Du har tidligere argumentert for et sterkere og tydeligere språk når det gjelder dette punktet i avtalen. Ble det så tydelig som du ønsket?

– Jeg skulle gjerne hatt et enda tydeligere språk, men ut i fra den vanskelige forhandlingssituasjonen vi har hatt, og slik det så ut lørdag formiddag, er det blitt mye bedre. Teksten som er vedtatt gir en klar beskjed til verdens land om at de må forsterke sin innsats, sier Elvestuen.
Thunberg om klimaforhandlingene: – Faller fra hverandre
Elvestuen understreker samtidig at det likevel ikke er bra nok.
– Det er ikke i nærheten av å være bra nok i forhold til klimakrisen vi nå står i. Situasjonen verden er i krever langt sterkere vedtak og tiltak enn det som nå ble sluttresultatet.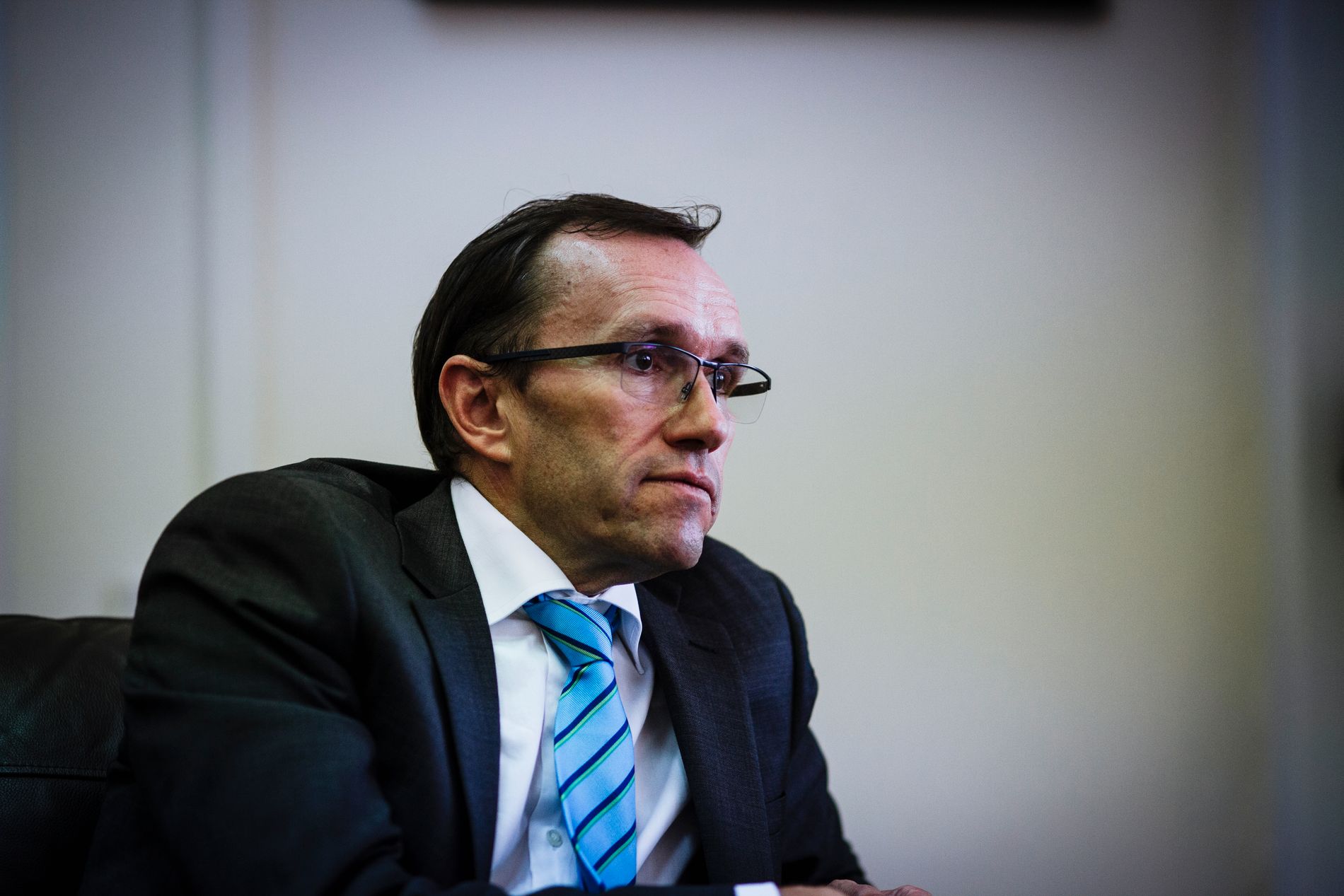 Naturvernforbundet misfornøyd
Naturvernforbundet kaller klimamøtet mislykket, og sier de er skuffet over resultatet.
– Forhandlingene har blitt et kappløp mot bunnen, der rike land ikke tar lederrollen som forventes, sier leder Silje Ask Lundberg i en pressemelding.
Les også: Sveriges klimaminister: – Landene er mistenksomme mot USA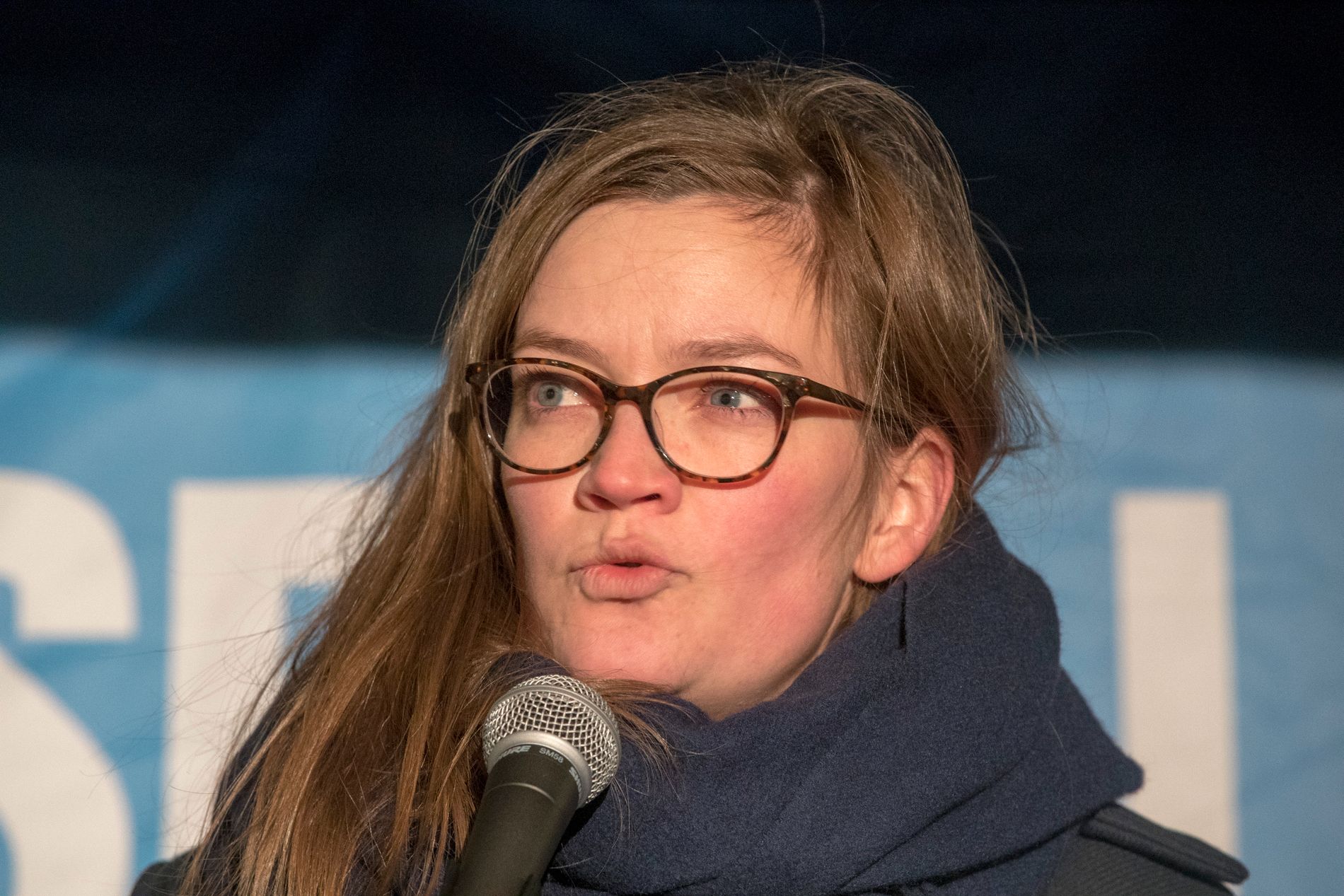 Flere hovedspørsmål
Et annet sentralt tema under forhandlingene har vært «tap og skade» – hvem som skal betale for konsekvensene av global oppvarming som rammer de fattigste landene, og hvordan.
Klimamøtet ble her enig om en oppfordring til de rike landene som har muligheten til å bidra med mer penger.
Klimakonferansens tre hovedmål
Det siste, og etter manges syn viktigste hovedspørsmålet har vært om klimamøtet ville klare å formulere en kraftig nok forpliktelse fra alle landene om at de skal kutte sine klimautslipp.
Det har vært lange diskusjoner om nettopp dette spørsmålet, og flere store land har blokkert nettopp dette.
Klimamøtet endte opp med en noe vag formulering i teksten om at det haster å øke ambisjonene.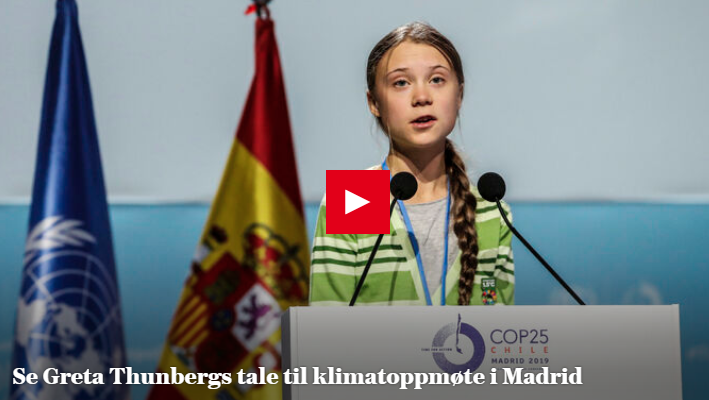 Se Greta Thunbergs tale til klimatoppmøte i Madrid
– Tar ikke ansvaret på alvor
Seniorrådgiver Inga Fritzen Buan i Verdens naturfond (WWF) sier at noen mektige land setter profitt foran klimakrisen, og lar det være viktigere enn fremtiden til dagens barn og ungdom.
– Med unntak av EU viste ingen av de store utslippslandene at de tar sitt ansvar på alvor, sier hun.
«Klimabrøl» er kåret til årets ord 2019
WWF beskylder nå blant annet USA, Australia, Kina, India, Brasil og Saudi Arabia for å blokkere fremgangen for å kutte verdens klimagassutslipp.
De mener disse landene motsatte seg all innsats for å holde global oppvarming under 1,5°C.
Direkte fra klimatoppmøtet i Madrid Publisert: 15.12.19 kl. 11:34
---
KOMMENTAR:
Audvin Linde - for tre timer siden
"tilbakeslag i politiske nøkkelspørsmål, blant annet i spørsmål om hvor langt enkelte land er villig til gå for å bremse klimakrisen."
Der har vi hele smørja og den verdensomfatrende idiotismen i et nøtteskall! Det fins ingen krise, har heller aldri vært det! På den lange sikt har været forandret seg i epoker og intervaller i 5 milliarder år og gitt oss det klma Sola og Universets krefter har stått og står for! Så alle små og store hjernelamma av skrekk, generell uvitenhet og direkte lavpanna menneskelige mutanter, kan trygt dra seg hjem til hulene sine og klekke ut nye løgner om været fra dag til dag, mens de glaner tomt på et hulemaleri av en Svensk freak og prøver å registrere forskjell på sol og måne!
---
WHO and WHAT is behind it all ? : >
---
The bottom line is for the people to regain their original, moral principles, which have intentionally been watered out over the past generations by our press, TV, and other media owned by the Illuminati/Bilderberger Group, corrupting our morals by making misbehavior acceptable to our society. Only in this way shall we conquer this oncoming wave of evil.
Commentary:
Administrator
All articles contained in Human-Synthesis are freely available and collected from the Internet. The interpretation of the contents is left to the readers and do not necessarily represent the views of the Administrator. Disclaimer: The contents of this article are of sole responsibility of the author(s). Human-Synthesis will not be responsible for any inaccurate or incorrect statement in this article. Human-Synthesis grants permission to cross-post original Human-Synthesis articles on community internet sites as long as the text & title are not modified.
The source and the author's copyright must be displayed. For publication of Human-Synthesis articles in print or other forms including commercial internet sites. Human-Synthesis contains copyrighted material the use of which has not always been specifically authorized by the copyright owner. We are making such material available to our readers under the provisions of "fair use" in an effort to advance a better understanding of political, economic and social issues. The material on this site is distributed without profit to those who have expressed a prior interest in receiving it for research and educational purposes. If you wish to use copyrighted material for purposes other than "fair use" you must request permission from the copyright owner.