The Globalists Are Openly Admitting To Their Population Control Agenda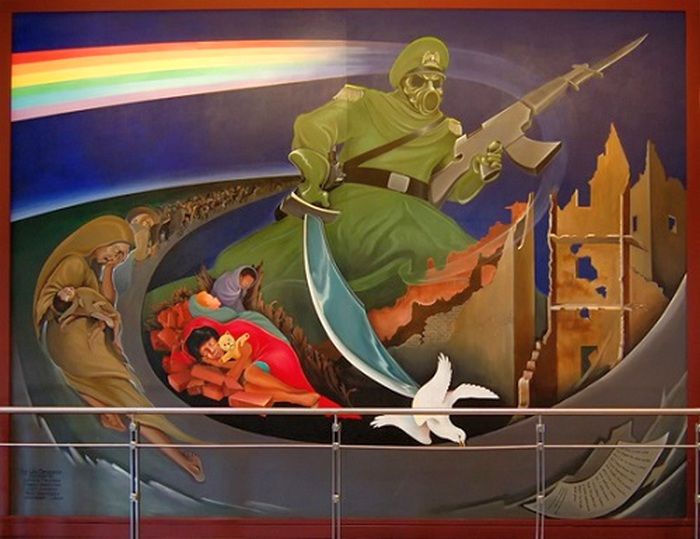 Friday, 15 November 2019 16:02 Brandon Smith  (Norsk oversettelse under)
Eugenics and population control are long time hobbies of the financial elites.
In the early 1900's, the Rockefeller Foundation and the Carnegie Institute were deeply involved in promoting Eugenics laws in the US. These laws led to the forced sterilization of over 60,000 American citizens in states like California and thousands of rejected marriage licenses. The Eugenics programs in the US were only a beta test though, as the Rockefellers then transferred their programs over to Germany under Hitler and the Third Reich in the 1930's, where a true widespread eugenics-based population control program was introduced.
The targets of population reduction were based on ethnic background, but also "mental intelligence" and economic status. The Carnegie Institute even established a "Eugenics Records Office" called Cold Springs Harbor Laboratory in 1904, which collected genetic data on millions of Americans and their families with the intent of controlling their numbers and erasing certain traits from the US population. The Cold Springs Harbor Laboratory still exists today and presents itself as a kind of philanthropic endeavor to help humanity.
Public knowledge of the globalists and their population control agenda was carefully swept under the rug in the US after the exposure of Nazi programs post-WWII. The word "eugenics" became a very ugly one and all the effort the elites put into promoting it as a legitimate science was ruined. However, they were not going to give up on their precious ideology.
In the late 1960's into the 1970's there was a resurgence of population control rhetoric coming out of globalist circles. Under the supervision of the UN and some related scientific groups, the Club Of Rome was formed. A prominent part of the Club of Rome's agenda was population reduction. In 1972 the group of "scientists" under the UN's direction published a paper called 'The Limits Of Growth', which called for greatly reduced human population in the name of "saving the environment". This effort was directly linked to another agenda – the institution of a global government that could handle and enforce population controls on a wide scale.
The elites had found a new scientific front for their eugenics obsession: Climate science. In the early 1990's the Club Of Rome published a book called 'The First Global Revolution'. In it they state:
"In searching for a common enemy against whom we can unite, we came up with the idea that pollution, the threat of global warming, water shortages, famine and the like, would fit the bill. In their totality and their interactions these phenomena do constitute a common threat which must be confronted by everyone together. But in designating these dangers as the enemy, we fall into the trap, which we have already warned readers about, namely mistaking symptoms for causes. All these dangers are caused by human intervention in natural processes. and it is only through changed attitudes and behaviour that they can be overcome. The real enemy then is humanity itself."
The statement comes from Chapter 5 – The Vacuum, which covers their position on the need for global government. The quote is relatively clear; a common enemy must be conjured in order to trick humanity into uniting under a single banner, and the elites see environmental catastrophe, caused by mankind itself, as the best possible motivator. It also outlines the perfect rationale for population control – Mankind is the enemy, therefore, mankind as a species must be kept under strict supervision and his proliferation must be restricted.
The Club of Rome and the UN agenda have always been intimately connected. In the 1990's at the same time 'The First Global Revolution' was being published, UN assistant secretary general Robert Muller was publishing his manifesto which is now collected on a website called 'Good Morning World'. Muller argues that global governance must be achieved using the idea of "protecting the Earth" and environmentalism as the key components. Through fear of environmental Apocalypse, the public could be convinced to accept global government as a necessary nanny state to keep society from destroying itself.
In a paper titled 'Proper Earth Government: A Framework And Ways To Create It' Robert Muller outlines how climate change could be used to convince the masses of the need for global government. Integral to his plan were the introduction of a new "global religion", and population controls.
It should come as no surprise that the UN established the Intergovernmental Panel On Climate Change (IPCC) and that this panel and it's offshoots are now at the forefront of the argument for population reduction. As we close in on the end date for the UN's Agenda 2030, which calls for a radical shift of human production from oil and other large scale energy sources into small scale "renewable energies", there is only 10 years left for the globalists to achieve their goals if they hope to meet their announced deadline. This would require a violent change in human society and most of all industrialized nations.
The human population would have to be reduced dramatically in order to survive on the meager energy output of renewables alone. A disaster of epic proportions would have to take place soon so that the globalists could then spend the next decade using the resulting fear to convince the surviving population that global governance is needed. Without aggressive crisis and change most people would never go along with the UN's agenda, out of simple desire for self preservation. Even many leftists, once exposed to the true nature of carbon controls and population reduction, might have second thoughts when they realize they could be affected.
The key to understanding people who cheer for population control or population reduction is that these people always assume that THEY will be the survivors and inheritors of the Earth after the culling.  They never assume that they will be the one's put on the chopping block.
In 2019, the population agenda is being ramped into high gear and the public is being carefully conditioned over time to accept the idea that man-made climate change is real and population is the source of the problem.  Recently, a group of scientists partially funded by something called the "Worthy Garden Club" claimed 11,000 signatures on a statement for the need for population reduction in the name of saving the Earth from global warming.
The statement cites all the same long debunked IPCC and UN climate change propaganda as the reasons why the Earth is on the verge of annihilation. The fact of the matter is, climate scientists have been consistently caught red handed manipulating their own data to show the intended outcome of global warming. They have even been caught trying to adjust their own data from 20 years ago in order to match it more closely to the rigged data they publish today.
The Worthy Garden Club is a strangely sterile group and there doesn't seem to be any list of their patrons and who funds them. However, the mainstream media was quick to pick up on the statement from the "11,000 scientists" and tie it to statements made by the UN's IPCC.
Population control has also been brought up consistently as an issue in the 2020 Presidential Election race. Bernie Sanders argued for birth control measures in poor countries. Elizabeth Warren promoted abortion by saying it was as safe as "getting your tonsils removed". She has consistently promoted the carbon control agenda of the UN and was, interestingly, a member of the University Of Texas Population research Center in the 1980s. And, Green New Deal politicians are throwing their support behind the statements from the Worthy Garden Club on population reduction.
This is the first time I have seen the argument for population reduction used so blatantly and widespread in the mainstream media, and it suggests to me that a trend is forming. For years I have warned my readers that they will know when the globalists are about to pull the plug on the current system when they start talking about their criminality openly. When they admit to their agenda in a free way, this means they are close to a global reset and do not care anymore who knows about it. The openness of the plan to cut world population is becoming apparent.
Strangely, there has been little mention of the fact that the world population, in the west most of all, is actually in decline. Far from exploding beyond the Earth's capacity, people are barely having enough children to keep the current population stable. It would appear that the globalist agenda is already in motion. Through engineered economic disintegration, the population is being slowly reduced.  However, this slow decline may not be enough to satisfy the globalists.
How many people would the globalists like to kill off to achieve their utopian aspirations?  Well, globalist Ted Turner in a moment of honesty said when confronted by We Are Change that the population should be reduced to 2 billion down from 7 billion.
The primary issue here beyond the moral horror show of eugenics is, who gets cut? And furthermore, who gets to decide who gets cut? Who gets to decide if you can have children or not? Who gets to decide if you are allowed to access resources to produce and make a living or not? Who gets to decide if the global economy will sustain the population or not? Who pulls the trigger on the culling of the population?
As history has shown us, it is always the elites that end up in the position of deciding the fates of millions or billions. From the Rockefeller Foundation sterilization programs in the US in the early 1900's to the UN today, the globalists, a veritable death cult, are desperate to conjure a rationalization as to why they should be the ones to allow or deny human life based on lies like man-made climate change.  They don't believe in the climate change threat, THEY were the people that fabricated it.  So, what is the core reason behind all of this?
A reduced population completely dependent on limited energy sources might be easier to dominate.  But I have another theory – they are psychopaths looking for a socially justifiable way to kill as many people as possible. Why? because they enjoy it.
THE PROBLEM IS NOT OVERPOPULATION BUT INEQUALITY IN THE DISTRIBUTION OF RESOURCES
---
Norsk oversettelse:
Globalistene innrømmer åpent deres agenda for befolkningskontroll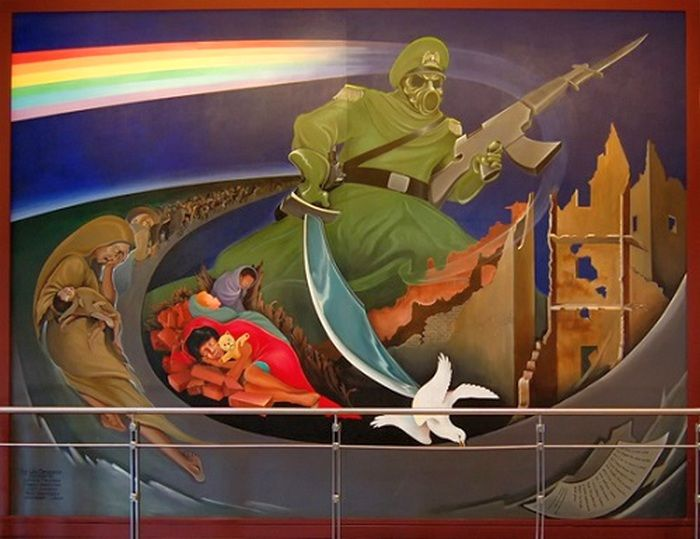 Brandon Smith  - Friday, 15 November 2019 16:02
Eugenikk og befolkningskontroll har lenge vært elitenes beste hobbyer.
På begynnelsen av 1900-tallet var Rockefeller Foundation og Carnegie Institute dypt involvert i å fremme eugenikklover i USA.  Disse lovene førte til tvangssterilisering av over 60 000 amerikanske statsborgere i stater som California og tusenvis avviste ekteskapslisenser. Eugenikk-programmene i USA var imidlertid bare en betatest, da Rockefellers deretter overførte programmene sine til Tyskland under Hitler og Det tredje riket på 1930-tallet, hvor et ekte utbredt eugenikkbasert befolkningskontrollprogram ble introdusert.

Målene for befolkningsreduksjon var basert på etnisk bakgrunn, men også "mental intelligens" og økonomisk status. Carnegie Institute opprettet til og med et "Eugenics Records Office" kalt Cold Springs Harbor Laboratory i 1904, som samlet genetiske data om millioner av amerikanere og deres familier med den hensikt å kontrollere antall og slette visse trekk fra den amerikanske befolkningen. Cold Springs Harbour Laboratory eksisterer fortsatt i dag og presenterer seg som en slags filantropisk forsøk på å hjelpe menneskeheten.

Offentlig kunnskap om globalistene og deres befolkningskontrollagenda ble feid nøye under teppet i USA etter eksponeringen av naziprogrammer etter andre verdenskrig. Ordet "eugenikk" ble veldig stygt, og all innsatsen elitene gjorde for å fremme det som en legitim vitenskap ble ødelagt. De hadde imidlertid ikke tenkt å gi opp sin dyrebare ideologi.

På slutten av 1960-tallet inn på 1970-tallet kom det en gjenoppblomstring av befolkningskontrollretorikk fra globalistiske kretser. Under tilsyn av FN og noen relaterte vitenskapelige grupper ble Club Of Rome dannet. En fremtredende del av Club of Roma's agenda var befolkningsreduksjon. I 1972 publiserte gruppen "forskere" under FNs ledelse et papir som heter 'The Limits Of Growth', som ba om sterkt redusert menneskelig befolkning i navnet "å redde miljøet". Denne innsatsen var direkte knyttet til en annen agenda - institusjonen til en global regjering som kunne håndtere og håndheve befolkningskontroll i bred skala.
Elitene hadde funnet en ny vitenskapelig front for sin besettelse av eugenetikk: Klimavitenskap.
På begynnelsen av 1990-tallet ga Club Of Rome ut en bok kalt 'The First Global Revolution'. I den oppgir de: "Da vi søkte etter en felles fiende som vi kan forene oss, fant vi ideen om at forurensning, trusselen om global oppvarming, vannmangel, hungersnød og lignende, ville passe for regningen. I sin helhet og i sine samspill utgjør disse fenomenene en felles trussel som alle må konfronteres med. Men når vi betegner disse farene som fienden, faller vi i fellen, som vi allerede har advart leserne om, nemlig feilaktig symptomer på årsaker. Alle disse farene er forårsaket av menneskelig inngripen i naturlige prosesser. og det er bare gjennom endrede holdninger og atferd at de kan overvinnes. Den virkelige fienden er da menneskeheten selv. "

Uttalelsen kommer fra kapittel 5 - The Vacuum, som dekker deres stilling til behovet for global regjering. Sitatet er relativt tydelig; en felles fiende må bli tryllet for å lure menneskeheten til å forene seg under et enkelt banner, og elitene ser miljøkatastrofe, forårsaket av menneskeheten selv, som den best mulige motivatoren. Den skisserer også den perfekte begrunnelsen for befolkningskontroll - Menneskeheten er fienden, derfor må menneskeheten som art holdes under strengt tilsyn, og hans spredning må begrenses.

Club of Roma og FNs agenda har alltid vært nært forbundet. På 1990-tallet publiserte samtidig 'The First Global Revolution', publiserte FNs assisterende generalsekretær Robert Muller sitt manifest som nå er samlet på et nettsted kalt 'Good Morning World'. Muller argumenterer for at global styring må oppnås ved å bruke ideen om å "beskytte jorden" og miljøisme som de viktigste komponentene. Gjennom frykt for miljøapokalypse kunne offentligheten overbevise om å akseptere global regjering som en nødvendig barnepikestat for å forhindre at samfunnet ødelegger seg.

I et papir med tittelen 'Riktig jordregjering: et rammeverk og måter å skape det', redegjør Robert Muller for hvordan klimaendringer kan brukes for å overbevise massene om behovet for global regjering. Integrert i planen hans var innføringen av en ny "global religion" og befolkningskontroller.

Det skal ikke komme som noen overraskelse at FN opprettet det mellomstatlige panelet for klimaendringer (IPCC) og at dette panelet og dets avleggere nå er i spissen for argumentet for befolkningsreduksjon. Når vi stenger på sluttdatoen for FNs Agenda 2030, som krever en radikal omlegging av menneskelig produksjon fra olje og andre store energikilder i liten skala til "fornybare energier", er det bare ti år igjen til globalistene kan oppnå deres mål hvis de håper å oppfylle den kunngjorte fristen.
Den menneskelige befolkningen må reduseres dramatisk for å overleve på den magre energiproduksjonen fra fornybar energi alene. En katastrofe med episke proporsjoner måtte snart finne sted slik at globalistene deretter kunne bruke det neste tiåret ved å bruke den resulterende frykten for å overbevise den overlevende befolkningen om at global styring er nødvendig. Uten aggressiv krise og forandring ville de fleste aldri gått sammen med FNs agenda, ut fra et enkelt ønske om selvbevaring. Selv mange venstreorienterte, når de først ble utsatt for karbonkontrollens sanne natur og reduksjon av befolkningen, kan ha andre tanker når de innser at de kan bli berørt.

Nøkkelen til å forstå mennesker som heier på befolkningskontroll eller befolkningsreduksjon, er at disse menneskene alltid antar at DE vil være de overlevende og arvinger på jorden etter bortkastingen. De antar aldri at de blir satt på hakkesten.

I 2019 blir befolkningsagendaen satt opp i høyt utstyr og publikum blir nøye betinget over tid for å akseptere ideen om at menneskeskapte klimaendringer er reelle og befolkning er kilden til problemet. Nylig hevdet en gruppe forskere delvis finansiert av noe som ble kalt "Verdig hage klubb" 11.000 underskrifter på en uttalelse for behovet for befolkningsreduksjon i navnet for å redde jorden fra global oppvarming.

Uttalelsen siterer den samme lange debunked IPCC og FNs klimaendringspropaganda som årsakene til at Jorden er på grensen til utslettelse. Faktum er at klimaforskere konsekvent har blitt fanget med rødhåndte manipulering av egne data for å vise det tiltenkte resultatet av global oppvarming. De har til og med blitt fanget og prøvd å justere sine egne data fra for 20 år siden for å samsvare dem nærmere med de riggede dataene de publiserer i dag.
The Worthy Garden Club er en merkelig steril gruppe, og det ser ikke ut til å være noen liste over deres lånere og hvem som finansierer dem. Imidlertid var mainstream media raskt å hente på uttalelsen fra de "11.000 forskerne" og binde den til uttalelser fra FNs IPCC.

Befolkningskontroll er også blitt løftet opp konsekvent som et tema i presidentvalget i 2020. Bernie Sanders argumenterte for prevensjonstiltak i fattige land. Elizabeth Warren fremmet abort ved å si at det var like trygt som å "fjerne mandlene dine". Hun har jevnlig fremmet FNs karbonkontrollagenda og var interessant nok medlem av University Of Texas Population Research Center på 1980-tallet. Og politikere fra Green New Deal kaster sin støtte bak uttalelsene fra Worthy Garden Club om befolkningsreduksjon.

Dette er første gang jeg ser argumentet for befolkningsreduksjon brukt så åpenbart og utbredt i mainstream media, og det antyder for meg at det dannes en trend. I årevis har jeg advart leserne mine om at de vil vite når globalistene er i ferd med å trekke støpselet i det nåværende systemet når de begynner å snakke om deres kriminalitet åpent. Når de innrømmer dagsordenen sin på en gratis måte, betyr det at de er nær en global tilbakestilling og ikke bryr seg lenger hvem som vet om den. Åpenheten i planen for å kutte verdensbefolkningen blir tydelig.

Merkelig nok har det vært lite omtale av at verdensbefolkningen, i vest mest av alt, faktisk er i tilbakegang. Langt fra å eksplodere utenfor jordas kapasitet, får folk knapt nok barn til å holde den nåværende befolkningen stabil. Det ser ut til at den globalistiske agendaen allerede er i gang. Gjennom konstruert økonomisk oppløsning reduseres befolkningen sakte. Imidlertid kan det hende at denne langsomme nedgangen ikke er nok til å tilfredsstille globalistene.

Hvor mange mennesker ønsker globalistene å drepe for å oppnå sine utopiske ambisjoner? Vel, globalist Ted Turner sa i et øyeblikk av ærlighet når vi konfronteres med We Are Change at befolkningen bør reduseres til 2 milliarder ned fra 7 milliarder.

Det viktigste her utover det eugenikkens moralske skrekkvisning er, hvem blir kuttet? Og dessuten, hvem får bestemme hvem som blir kuttet? Hvem får bestemme om du kan få barn eller ikke? Hvem får bestemme om du får tilgang til ressurser for å produsere og tjene penger eller ikke? Hvem får bestemme om den globale økonomien vil opprettholde befolkningen eller ikke? Hvem trekker i avtrekket for avlivning av befolkningen?

Som historien har vist oss, er det alltid elitene som havner i posisjonen til å bestemme skjebnen til millioner eller milliarder. Fra steriliseringsprogrammer fra Rockefeller Foundation i USA på begynnelsen av 1900-tallet til FN i dag, er globalistene, en sann dødskult, desperate etter å trylle frem en rasjonalisering om hvorfor de burde være de som tillater eller nekter menneskeliv basert på løgner som menneskeskapte klimaendringer. De tror ikke på trusselen om klima-endringer, de var menneskene som fabrikerte den. Så, hva er den viktigste grunnen til alt dette?
En redusert befolkning helt avhengig av begrensede energikilder kan være lettere å dominere. Men jeg har en annen teori - de er psykopater som leter etter en sosialt forsvarlig måte å drepe så mange mennesker som mulig. Hvorfor? fordi de liker det.
PROBLEMET ER IKKE AT VI ER BLITT FOR MANGE MEN ULIK FORDELING AV RESSURSER
---
WHO and WHAT is behind it all ? : >
---
The bottom line is for the people to regain their original, moral principles, which have intentionally been watered out over the past generations by our press, TV, and other media owned by the Illuminati/Bilderberger Group, corrupting our morals by making misbehavior acceptable to our society. Only in this way shall we conquer this oncoming wave of evil.
Commentary:
Administrator
All articles contained in Human-Synthesis are freely available and collected from the Internet. The interpretation of the contents is left to the readers and do not necessarily represent the views of the Administrator. Disclaimer: The contents of this article are of sole responsibility of the author(s). Human-Synthesis will not be responsible for any inaccurate or incorrect statement in this article. Human-Synthesis grants permission to cross-post original Human-Synthesis articles on community internet sites as long as the text & title are not modified.
The source and the author's copyright must be displayed. For publication of Human-Synthesis articles in print or other forms including commercial internet sites. Human-Synthesis contains copyrighted material the use of which has not always been specifically authorized by the copyright owner. We are making such material available to our readers under the provisions of "fair use" in an effort to advance a better understanding of political, economic and social issues. The material on this site is distributed without profit to those who have expressed a prior interest in receiving it for research and educational purposes. If you wish to use copyrighted material for purposes other than "fair use" you must request permission from the copyright owner.
---