Lørenskog-forsvinningen: Politiet sitter på ukjente spor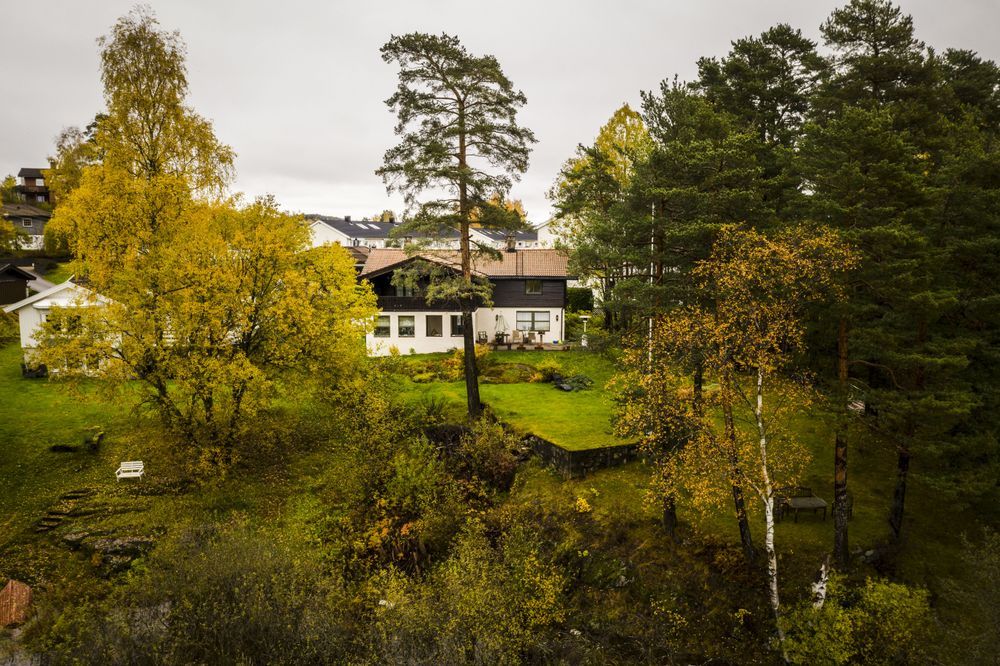 ÅSTEDET: Sloraveien 4 på Fjellhamar i Lørenskog er åstedet for en av de største kriminalsakene de siste årene. Foto: Bjørnar Konglevoll Bekkevard
VG - ÅDNE HUSBY SANDNES - GORDON ANDERSEN -  I går 16:29
Etterforskningsleder Tommy Brøske sier at politiet sitter på sentrale spor som de ikke ønsker å offentliggjøre. De ukjente sporene kan få stor betydning for en mulig oppklaring av Anne-Elisabeth Hagens forsvinning.
Politiet ønsker ikke å offentliggjøre de sentrale sporene av hensyn til den videre etterforskningen, men ifølge VGs opplysninger dreier det seg blant annet om:
Konkrete spor på åstedet
Resultater fra åstedsundersøkelser
Hemmelige undersøkelser av ulik sort for å samle inn informasjon
Til nå har politiet offentliggjort at det er funnet et skoavtrykk fra en Sprox-sko som angivelig kan knyttes til en gjerningsperson, en strips fra Biltema og et brevpapir og en konvolutt fra Clas Ohlson på åstedet.
Politiet har også gjort DNA-funn i Hagen-boligen, uten at de vil spesifisere hvilken betydning de har for etterforskningen. VG får opplyst at det jobbes med å om mulig å rekonstruere en DNA-profil, som kan peke tilbake på mulige gjerningspersoner.
Mener å vite når Anne-Elisabeth Hagen ble tatt
I dette arbeidet har politiet samlet inn både spyttprøver og fingeravtrykk fra personer som har vært i boligen, som en eller flere ukjente gjerningspersoner tok seg inn i etter klokken 09.14 – det siste sikre livsbeviset etter kvinnen.
Mindre appetitt med årene? Her er tipsene!
I mars ble det gjennomført lydundersøkelser i boligen, og denne uken bekreftet også politiet at det er funnet mindre mengder blod fra Anne-Elisabeth Hagen på åstedet.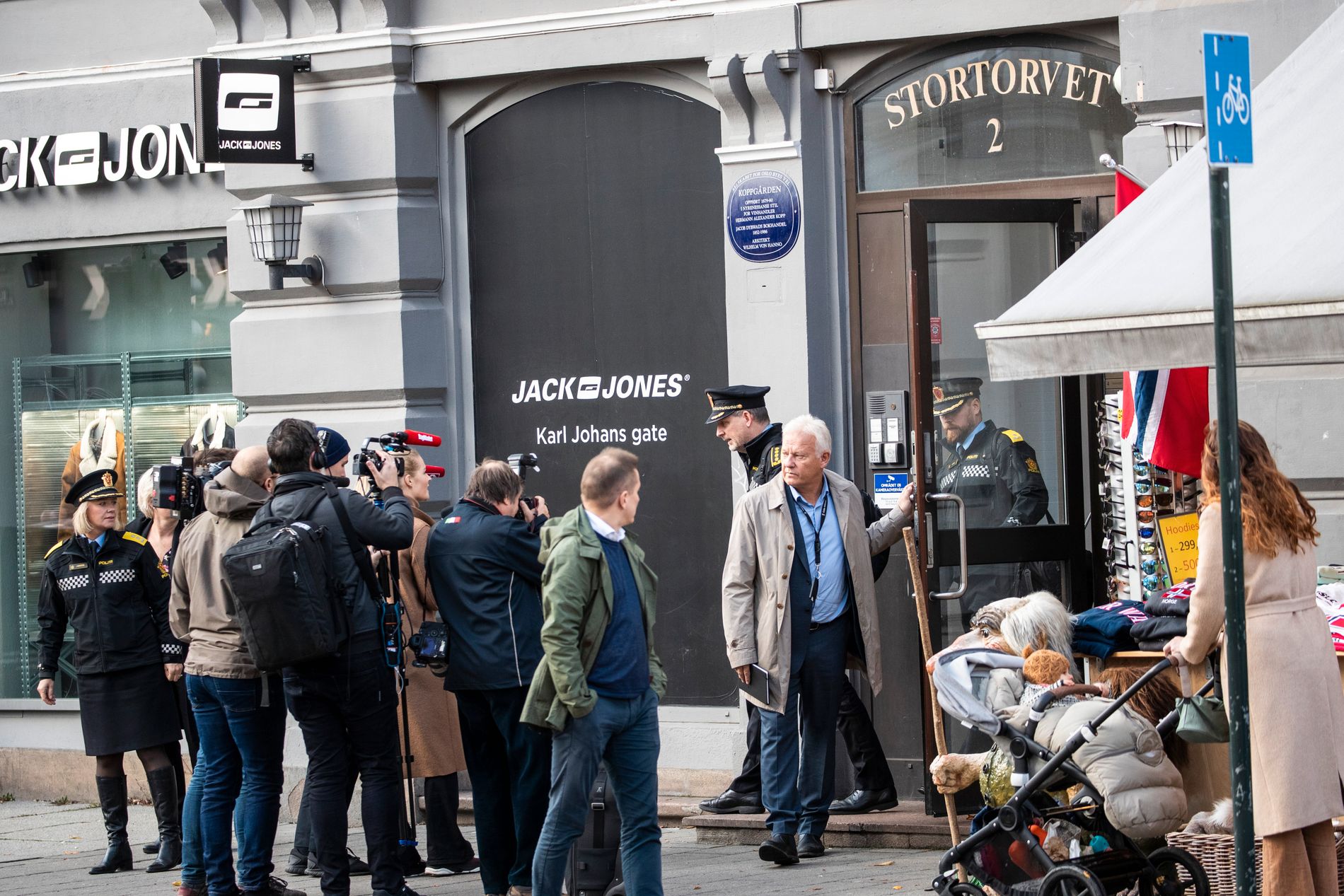 – Kan få sentral betydning
Da kriminalteknikerne tok seg inn på åstedet tidlig i november i fjor, fant de også flere gjenstander og andre spor som så langt ikke er offentliggjort. Hverken av politiet eller pressen.
Blant annet lå flere av Anne-Elisabeth Hagens personlige eiendeler igjen på åstedet, og etter det VG kjenner til, kan disse settes i forbindelse med forsvinningen.
Lørenskog-forsvinningen: Fant Anne-Elisabeths blod i huset
Eiendelene kan senere få en sentral betydning, sier etterforskningsleder Brøske. Mer vil han ikke si. VG er kjent med at alle disse gjenstandene er undersøkt for DNA og fingeravtrykk.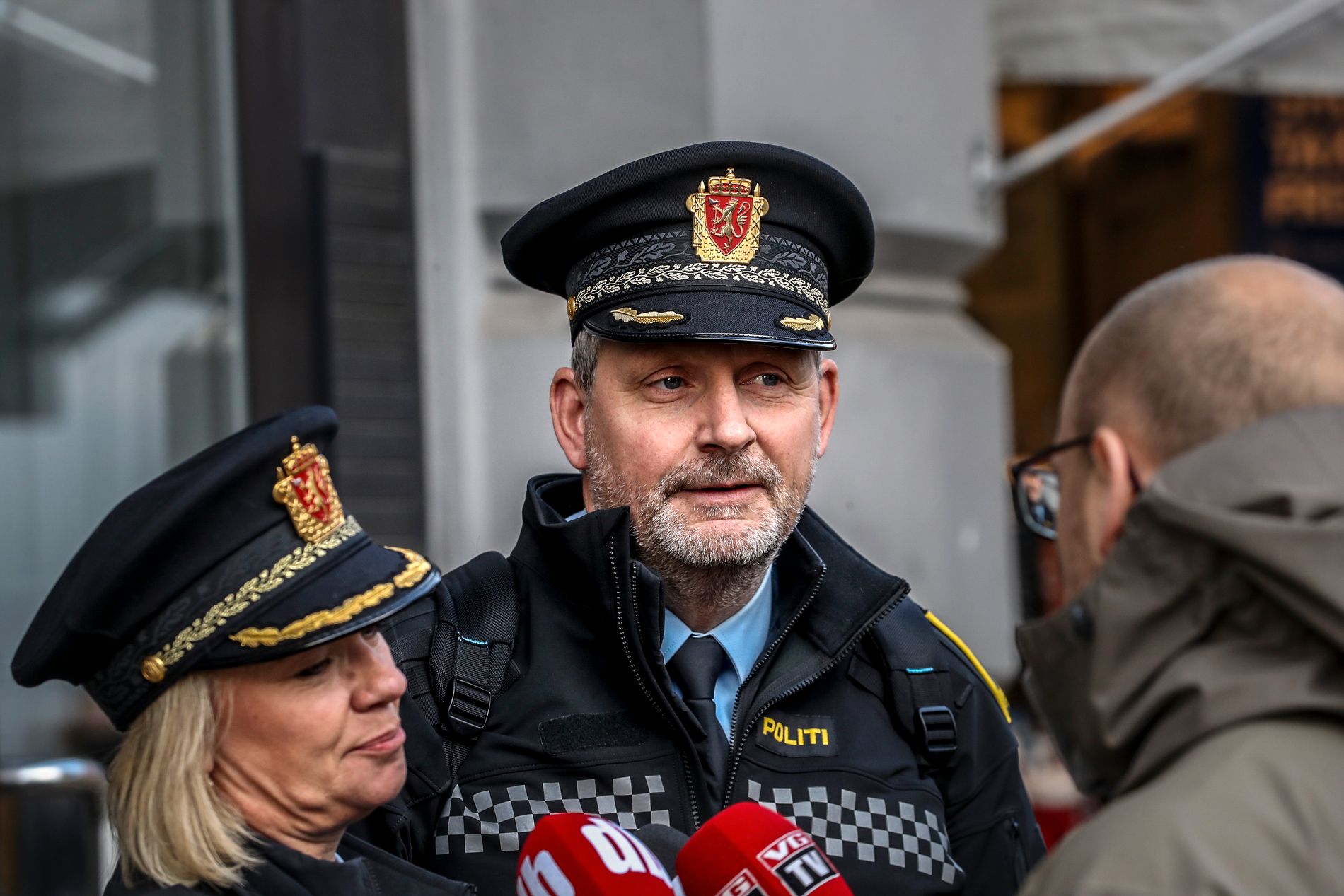 – Det er enkelte detaljer vi ikke ønsker skal komme ut, fordi det kan skade etterforskningen. Vi ønsker å fremlegge dette for en fremtidig gjerningsperson, sier Brøske og utdyper:
– Det er ikke bare å komme til politiet å si at «Det er meg». Vi må også ettergå forklaringen, og da er detaljer viktig for avgjøre om en tilståelse er riktig eller ikke, sier Brøske.
Anne-Elisabeth Hagens familie vurderer dusør
– Hva kan du si om de andre sporene som dere ikke ønsker å offentliggjøre?
– Politiet har mer informasjon enn det vi har gått ut med, men denne informasjonen ønsker jeg ikke å være detaljert om nå, sier Brøske.
– Hvor mye av optimismen i saken er basert på de hemmelige sporene fra åstedet, som dere ikke vil si noe om nå?
– Jeg vil ikke rangere disse sporene vi sitter på, annet enn at vårt mål er å oppklare saken så raskt som mulig, sier Brøske.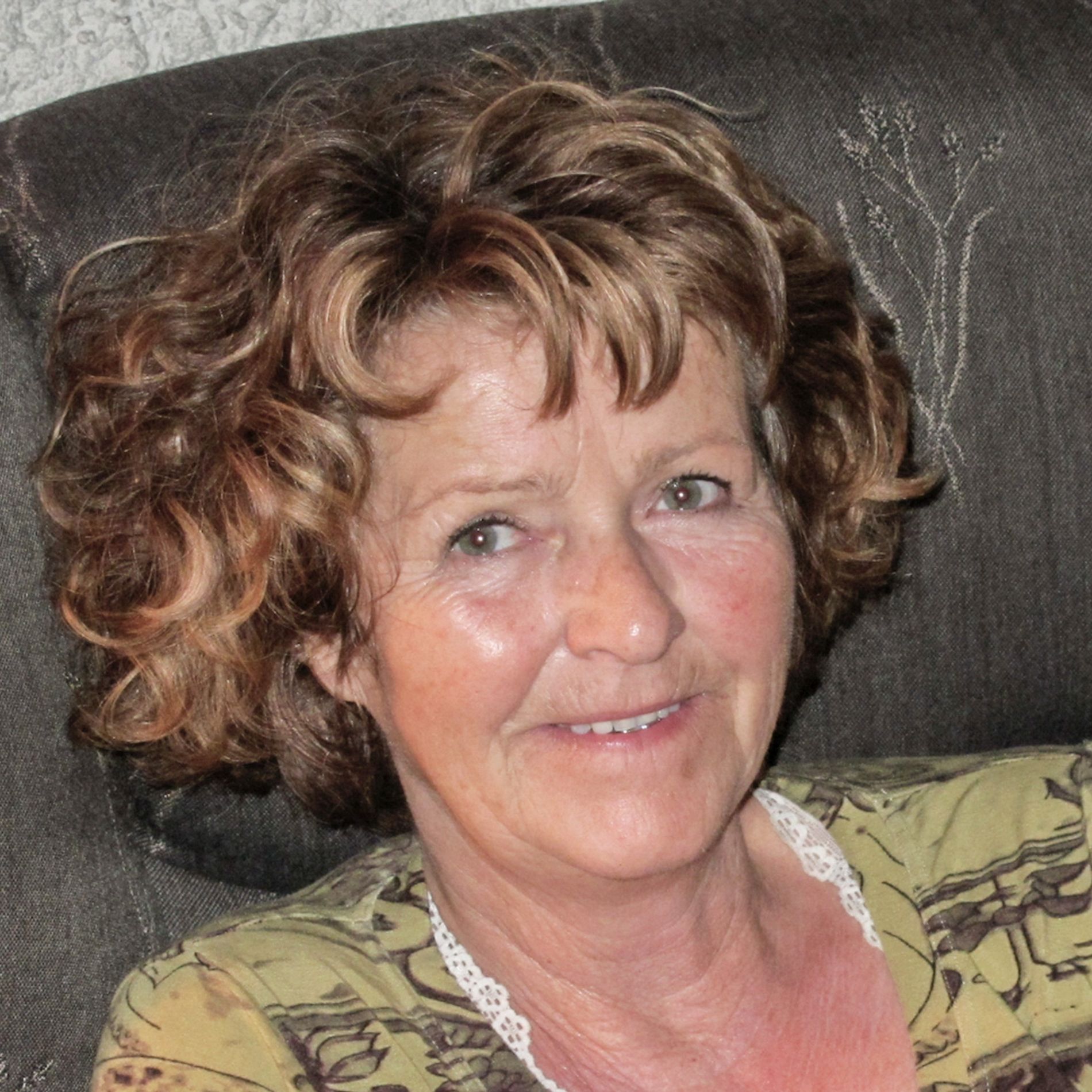 Hemmelige undersøkelser
VG er også kjent med at det er gjennomført en rekke hemmelige undersøkelser i saken, hvor innholdet og resultatene av disse er ukjente for offentligheten.
Blant annet har politiet tatt seg inn i Hagen-boligen flere ganger etter at åstedet ble frigjort før jul i fjor, da med samtykke fra familien.
Så sent som 30. august var politiet tilbake på åstedet i Sloraveien, og ifølge Romerikes Blad ble det observert krimteknikere inne i boligen. Politiet kalte dette for "oppfølgingsundersøkelser".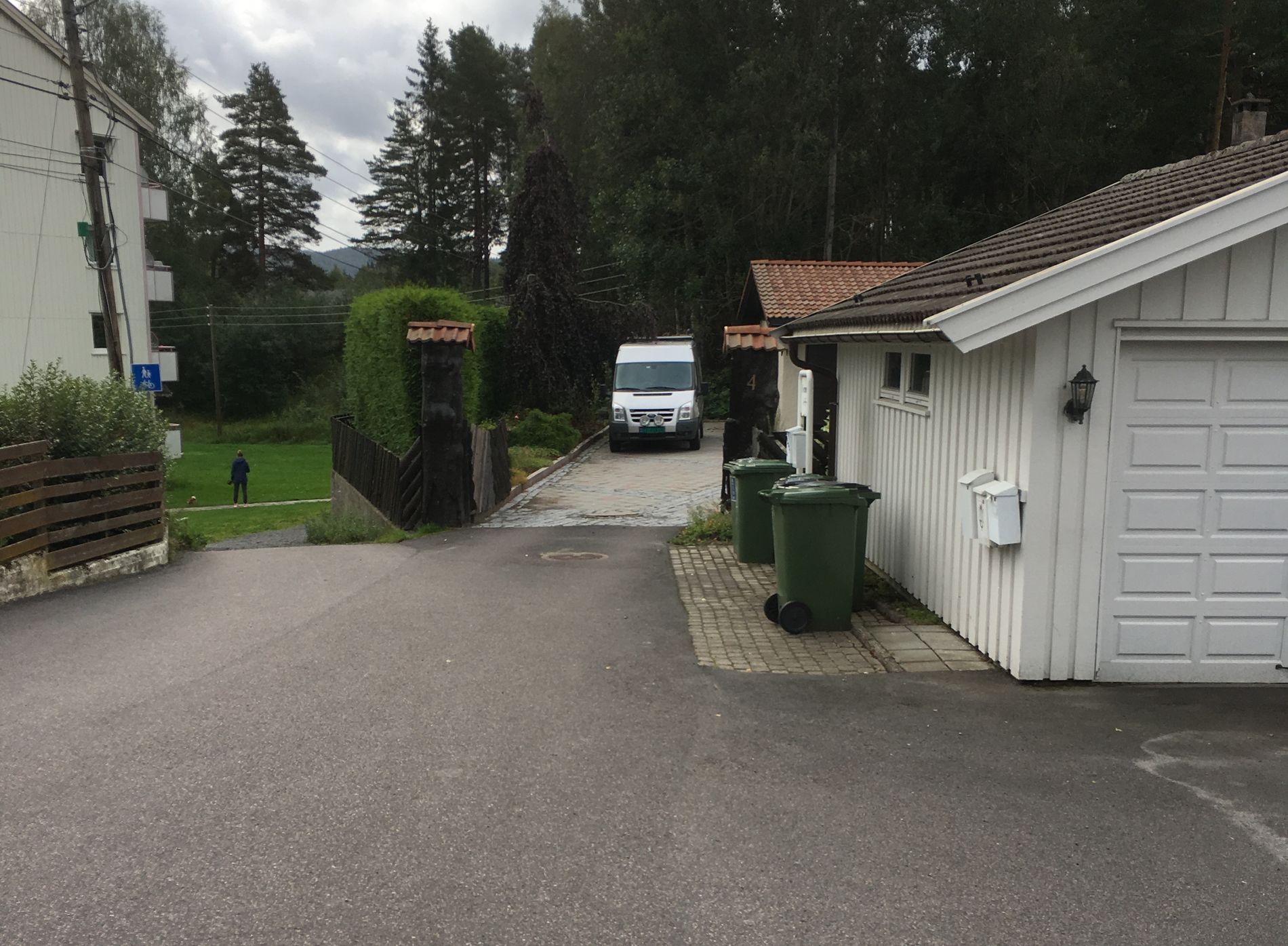 VG har vært i kontakt med en nabo som forteller at han så en rekke politifolk ta seg inn i huset på formiddagen, og at en av politibilene ikke forlot innkjørselen før klokken halv fire på ettermiddagen.
– Det kom en hel delegasjon, sier naboen.
Etterforskningsleder Tommy Brøske ønsker ikke å kommentere spørsmål om hemmelige undersøkelser.
Anne-Elisabeth Hagens familie vurderer dusør
Tause om brevets innhold
Et annet spor politiet har valgt å forholde seg relativt tause om, er det konkrete innholdet i det såkalte trusselbrevet. Og hverken politiet eller familiens bistandsadvokat Svein Holden ønsker å svare på spørsmål om innholdet i krypterte e-poster som den angivelige motparten skal ha sendt til familien etter forsvinningen.
Ifølge VGs opplysninger inneholder brevet store mengder informasjon og instruksjoner til hvordan familien skulle kommunisere med en angivelig motpart som krevde ektemannen Tom Hagen for nesten 100 millioner kroner.
Politiet mener samtidig at brevet og åstedet kan være en del av et opplegg for å forlede politiet og et forsøk på å skjule et drap som en økonomisk motivert kidnapping.
Verdifulle funn
Å finne ut hva som skjedde på åstedet da Anne-Elisabeth Hagen forsvant, er den helt sentrale oppgaven for politiet.
Ifølge VGs opplysninger har politiet gjennom den snart ett år lange etterforskningen samlet inn taktiske og tekniske spor som har gitt dem verdifull informasjon om hendelsesforløpet tidlig på formiddagen 31. oktober i fjor.
Naboer, familien, slektninger og andre vitner i området har vært i avhør og gitt informasjon som politiet analyserer og sammenstiller.
Det er også samlet inn flere tusen timer videoovervåkning fra omkringliggende overvåkningskameraer. Arbeidet med å analysere videobilder og andre registreringer har gitt resultater, og politiet jobber nå med å identifisere et titall biler og personer som oppholdt seg i nærheten av åstedet på morgenen og tidlig formiddag 31. oktober i fjor.
Et av målene er å finne den eventuelle bilen som ble brukt til å frakte bort Anne-Elisabeth Hagen fra sitt hjem, og videre identifisere en eller flere ukjente gjerningspersoner.
Fredag var Øst politidistrikt i møte hos avtroppende riksadvokat Tor-Aksel Busch, for å orientere ham og påtroppende riksadvokat Jørn Sigurd Maurud om etterforskningen så langt.
Nå på torsdag har det gått ett år siden kvinnen forsvant. Politiet har en målsetting om å løse saken i løpet av året, men det gjenstår fortsatt en rekke viktige etterforskningsoppgaver.
Publisert: 25.10.19 kl. 21:29
---
Clairvoyant/Psychic predictions - Jan 11, 2019 - by Clairvoyant House "Dimitrinka Staikova and daughters Stoyanka and Ivelina Staikova"
Anne-Elisabeth Falkevik Hagen (Norwegian billionaire Tom Hagen's wife being kidnapped for ransom )
"I see her alive, but with bad health condition. She has a problem with the legs – tough moving, problem with her heart – pain, her hands are free, but as swollen. Now, she has a pain at the right side of the head – teeth, ear, throat. Mrs. Falkevik Hagen is located near water (turbulent water with waves). The water is located at South to her body. I see from the side of the water (at South) a Police (security guards) with a high rank (hierarchy). The place from where she is kidnapped – at South is the site where she is closed. The place has an entrance at Western direction. At South , I see the Police.
Then, the place where the kidnappers keep her – the rooms are dark from above. I see a big concrete slab. Around the building there are a very few trees. Now, I see two green trees one after another (as North – South) and a third tree far from there. The water I see is also sideways – at West to the building and the water is passing also at the front of the building (a slightly wider then it is at West). On the Concrete slab I see also satellite dish (there is green close to it).
She is kept alive and they want to get her back. She is guarded. The person who has kidnapped her is close to her family with a high rank and with an uniform. Mrs. Falkevik Hagen is not the goal, not even the money for the ransom, but the foreign partners – the kidnappers want rather their refusal, and there is one more goal – political – then follows, the money for the ransom to be donated – that will be the end before her returning.
The husband of Mrs. Falkevik Hagen is a member of group that will be gradually killed… The health of Mrs. Falkevik Hagen – I see sick liver and bile, strong gases in the stomach, playing of the blood pressure, sick pancreas and left kidney. The reactions of her bones is by the weather, the nerves and the kidnappers.
Clairvoyant reading to Mrs. Falkevik Hagen -Jan. 10, 10 019 – by Clairvoyant Ivelina Staikova
I see in this kidnapping is intertwined the police, that's why the investigation is going so slowly. She was sick and she is between the life and death. The place where she is located is at South from the place she was kidnapped, and there are four buildings kept by one man. After the kidnapping – she has traveled at first twice in Eastern direction, and then once at South. She is surrounded by patience. I see her with problems in the stomach, but the place where they keep her is warm. The people who are guarding her are working also with eavesdropping and reconnaissance. I see a lake (water),surrounded by by hills and there are many people on the shore.
---
WHO and WHAT is behind it all ? : >
---
The bottom line is for the people to regain their original, moral principles, which have intentionally been watered out over the past generations by our press, TV, and other media owned by the Illuminati/Bilderberger Group, corrupting our morals by making misbehavior acceptable to our society. Only in this way shall we conquer this oncoming wave of evil.
Commentary:
Administrator
All articles contained in Human-Synthesis are freely available and collected from the Internet. The interpretation of the contents is left to the readers and do not necessarily represent the views of the Administrator. Disclaimer: The contents of this article are of sole responsibility of the author(s). Human-Synthesis will not be responsible for any inaccurate or incorrect statement in this article. Human-Synthesis grants permission to cross-post original Human-Synthesis articles on community internet sites as long as the text & title are not modified.
The source and the author's copyright must be displayed. For publication of Human-Synthesis articles in print or other forms including commercial internet sites. Human-Synthesis contains copyrighted material the use of which has not always been specifically authorized by the copyright owner. We are making such material available to our readers under the provisions of "fair use" in an effort to advance a better understanding of political, economic and social issues. The material on this site is distributed without profit to those who have expressed a prior interest in receiving it for research and educational purposes. If you wish to use copyrighted material for purposes other than "fair use" you must request permission from the copyright owner.