Norsk sommervær sender stormer og styrtregn til Sør-Europa – flere har omkommet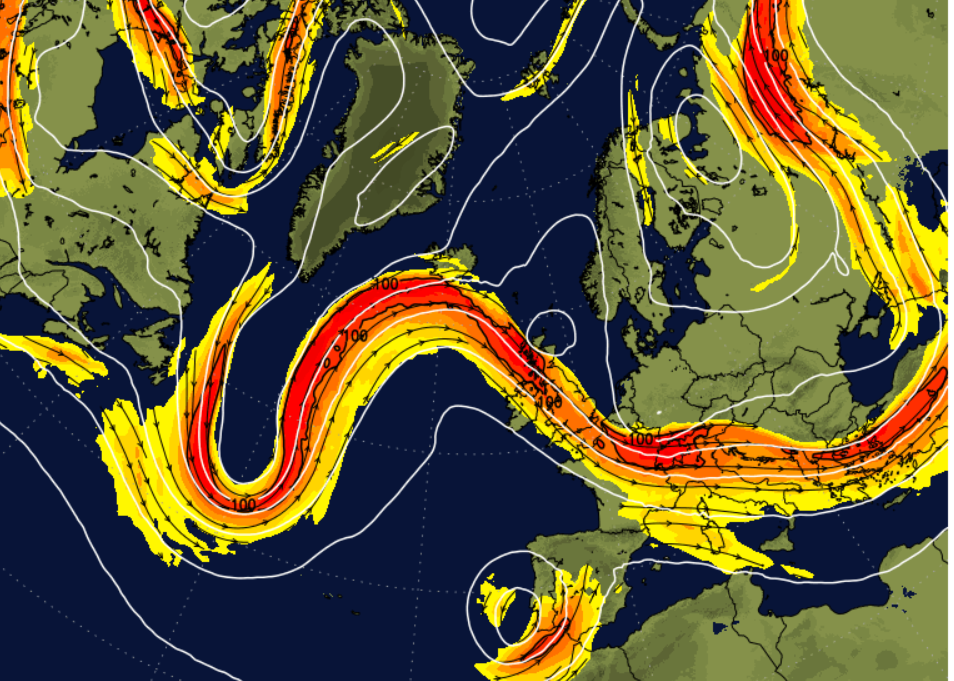 VG - HARALD VIKØYR- HANNE HATTREM - Publisert: 11.07.19 kl. 13:37 - Oppdatert: 11.07.19 kl. 14:38
En spesiell værsituasjon sender lavtrykkene som egentlig skulle ligget over Norge på vei sørover i Europa. Der har kastevind, kjempehagl, intens torden og flommer tatt flere liv. – Det ser ut til at de legger seg i en sørøstlig bane. Vi ser også at den såkalte jetstrømmen, som gjerne styrer lavtrykkene som går over Norge, nå svinger mot sørøst og nedover i retning Italia og Balkan, sier Grønnerød.
Sent onsdag kveld mistet seks turister livet, etter at kraftige vindkast, hagl og storm rammet den nordlige delen av Hellas, og spesielt det populære turiststedet Halkidiki. Over 100 personer skal være skadet. Også i Tsjekkia, Russland og Romania har flere omkommet i uværet.
De våte lavtrykkene skulle normalt hatt kursen for Norge og lagt igjen tonnevis med sommerregn over Vestlandet og kysten nordover. Men et høytrykk ved Grønland og sperrer, og lavtrykkene fra vest har funnet en ny bane, forklarer statsmeteorolog Martin Grønnerød ved Meteorologisk institutt.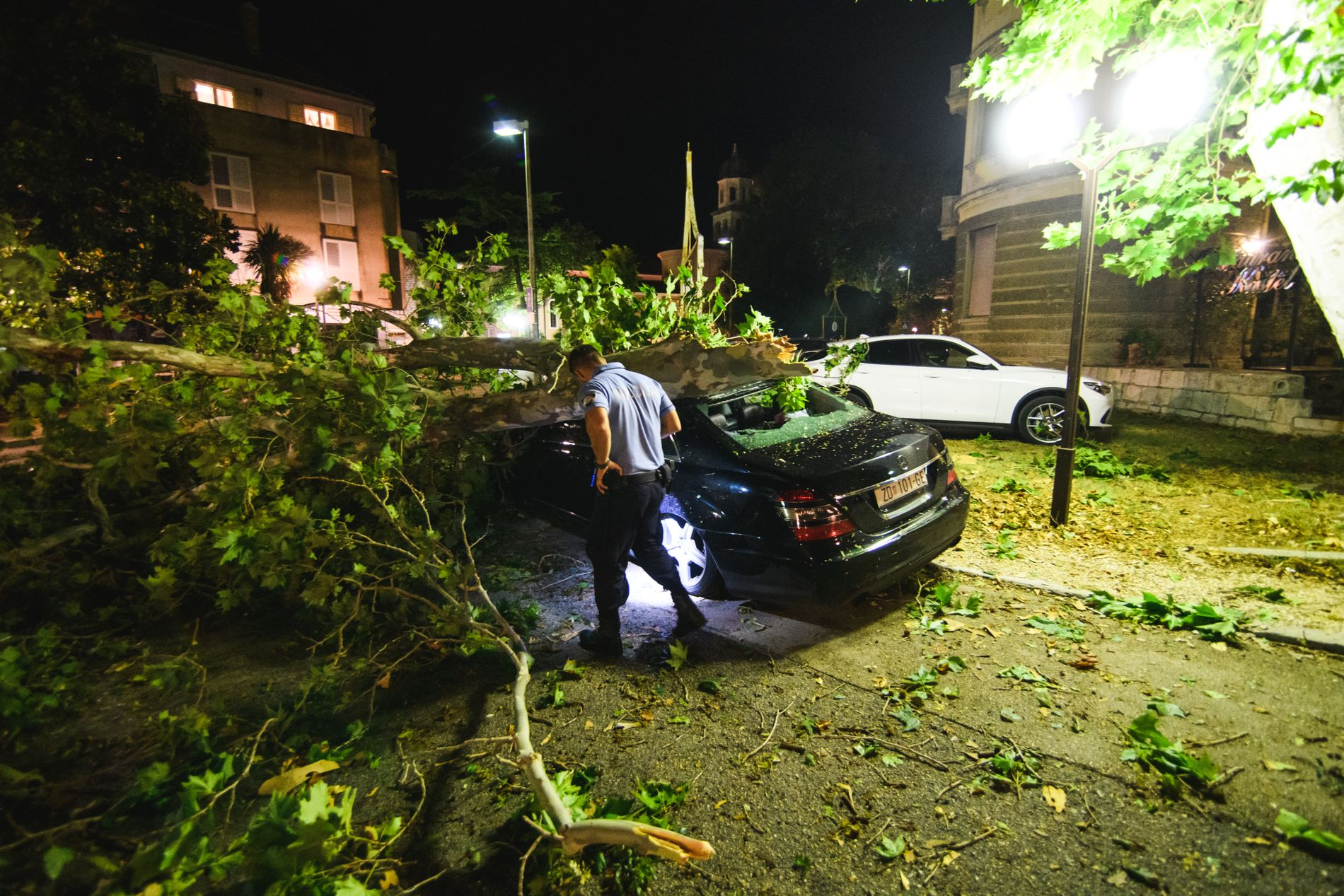 Sesongvarsel: Sensommeren kan bli varm
Lavtrykk «eksploderer» i møte med varm luft
Meteorolog Roar Inge Hansen i StormGeo sier uværet sørover i Europa får ekstra dramatiske konsekvenser fordi kaldfronten møter temperaturer på 35, kanskje 40 grader.
– Da blir tordenskyene mye høyere i utstrekning. Varme skyer holder på mye mer fuktighet og dette gir til sammen mye mer og langt voldsommere regn. Vi fikk kraftige tordenbyger, tropiske regnskyll og kraftig fallvind. Vi så dette komme i Hellas og varslet det i går, sier Hansen.
– Det virker som om det som er ganske vanlig vær hos oss får voldsommere konsekvenser sørover i Europa?
– Desto varmere luft de ustabile luftmassene møter, desto mer potensial for skade gir de. I Norge er ikke luften normalt så varm, sier han.
«Supercelle» gir ekstremtorden
Onsdag kveld lå et svært kraftig tordenvær i området mellom Sør-Italia og Nord-Hellas – en såkalt supercelle.
Ifølge nettstedet severe-weather.eu er uværet i stand til å gi ekstremvind med tornadoer og hagl i Adriaterhavet, det sørøstlige Italia og inn over Albania.
Løper for livet når stormen kommerVolume 90%
Kraftig uvær
– Akkurat dette mønsteret ser vi ganske ofte, at det ikke er samme vær i nord som i sør. At vi har bra vær både i Nord-Norge og i Sør-Norge disse dagene, er mer et unntak. På samme måte så vi at i fjor, da vi hadde svært mye sol og pent vær i Norge, var det dårligere sommer mange steder på Kontinentet.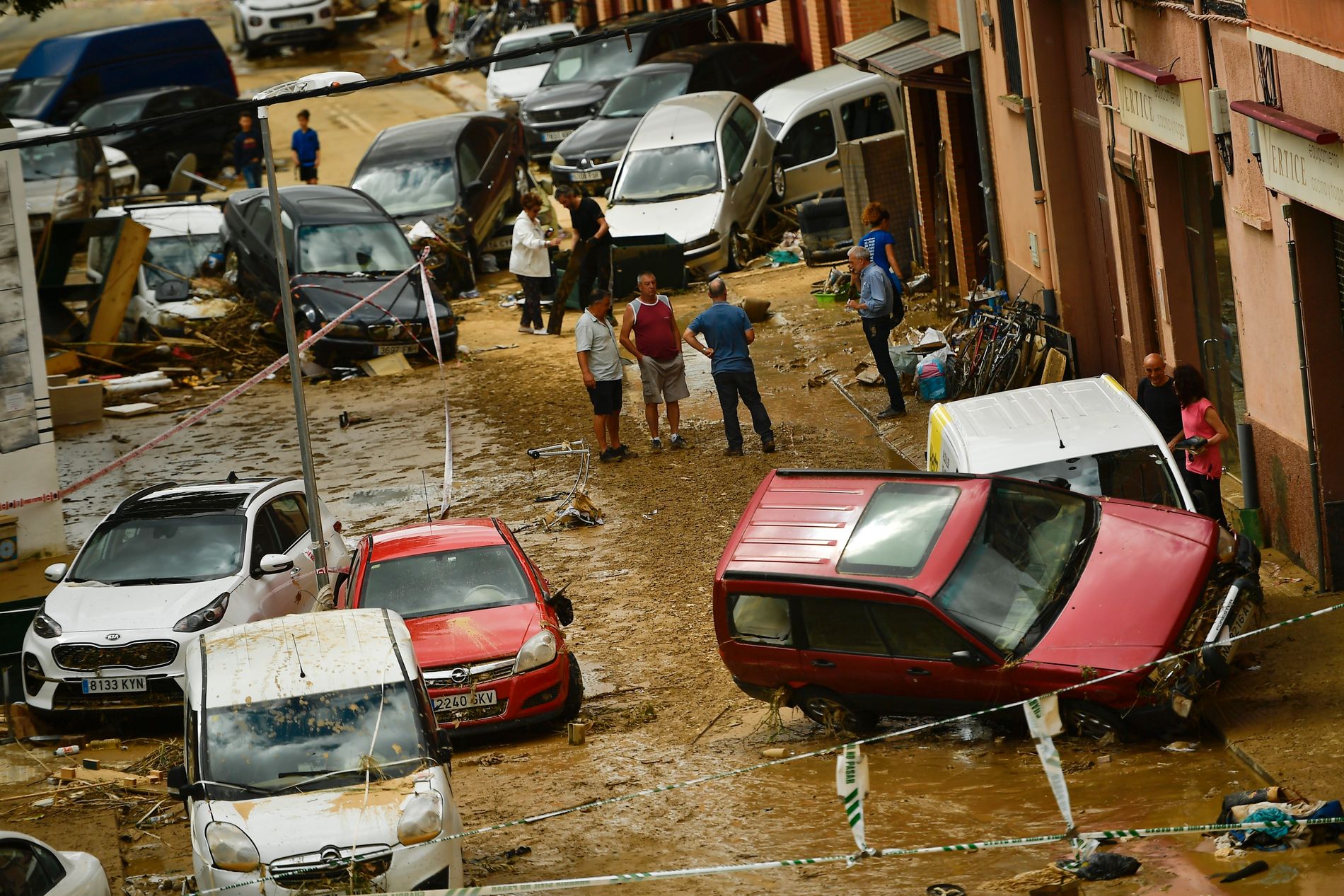 På søndag resulterte situasjonen i heftig vær på kysten av Kroatia – blant annet ble kystbyen Zadar herjet av voldsomt regn og kraftig vind som veltet trær.
Tirsdag falt det hele 59 mm nedbør i det slovenske skistedet Vogel, og samme dag falt det solide 32 mm over turistmagneten Venezia i Nord-Italia.
18 skadet
Samtidig melder NTB om at 18 personer er fraktet til sykehus i den italienske I havnebyen Pescara etter at byen ble hardt rammet av uvær med hagl store som appelsiner.
Det opplyser ansatte ved akuttmottaket ved sykehuset i byen til det italienske nyhetsbyrået ANSA.
Flere av de skadde har fått sår som må sys, og mange har fått skader i hodet. Pescare ligger ved Adriaterhavet, i provinsen Abruzzo øst i landet.
Haglvær har også herjet i byen Venafro, der flere vinduer og frontruter på biler har blitt knust. Venafro ligger i Isernia-provinsen i det sentrale Italia.
Men også i Spania har det regnet kraftig – den vesle byen Soria nord for Madrid fikk hele 56 millimeter tirsdag.
Les også: Melder sol i hele landet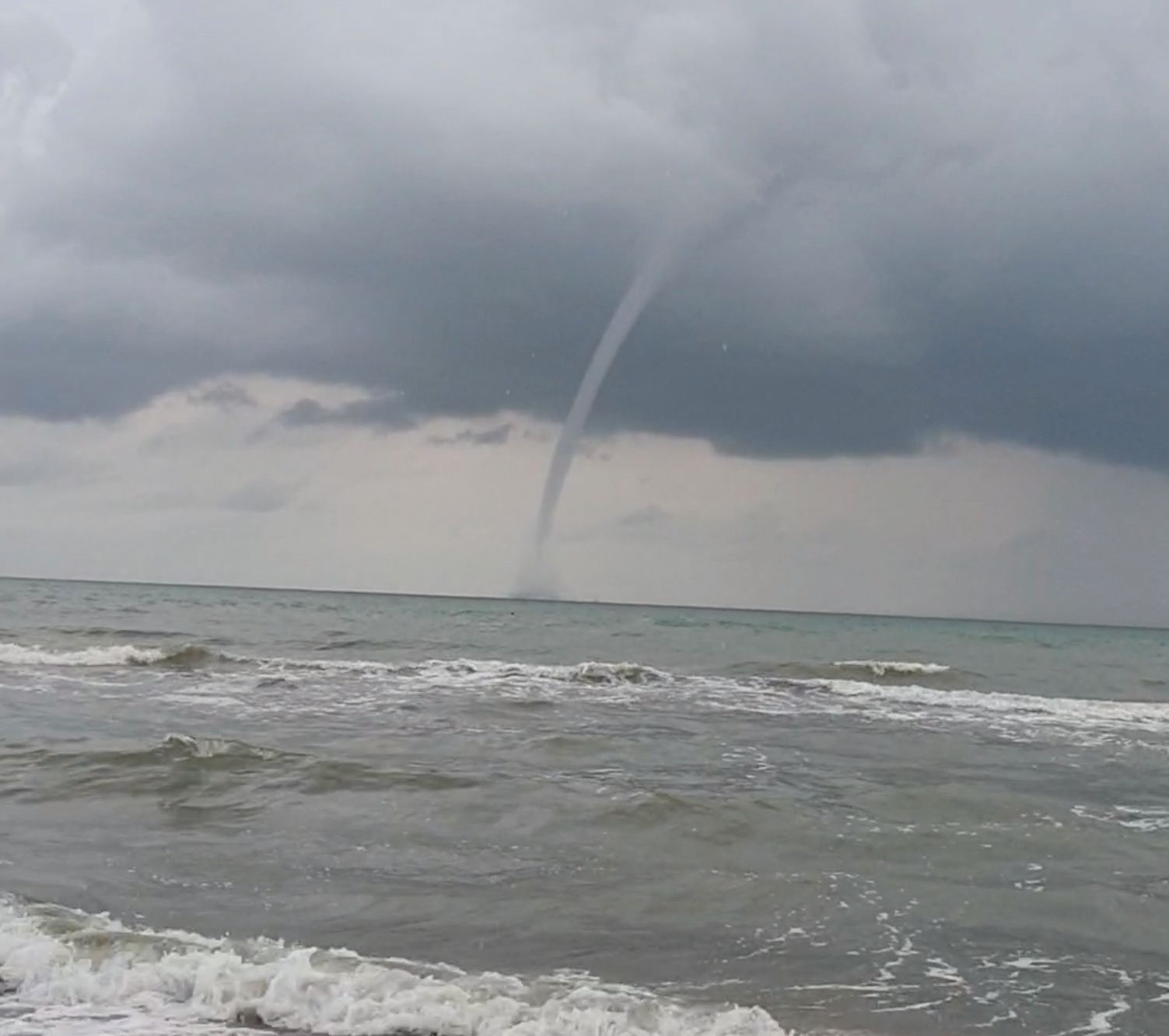 Mer uvær på vei
Og lavtrykkene ser ikke ut til å gi seg med det første. Det skyldes at værsituasjonen med høytrykk i Norskehavet vedvarer. Til helgen kommer et nytt høytrykk som blir liggende og sperre for lavtrykk, og som gir mye pent vær i nord, men sender lavtrykkene mot sør.
Både lørdag og flere dager i neste uke er det varslet torden og vind og mye nedbør i området litt øst i Sør-Europa.
Lørdag beveger et stort nedbørs- og tordenområde seg over store deler av Mellom-Europa. I Venezia ventes tordenbyger lørdag, og i Dubrovnik i Kroatia er det sendt ut oransje farevarsel for tordenvær søndag.
---
---
Mere værmanipulasjon fra HAARP - Alaska?
Oversvømmelser i New Orleans: Forbereder seg på orkan.
Kraftig regn førte til store oversvømmelser i New Orleans onsdag. Nå advarer metereologer mot en nært forestående orkan – som kan føre til en ny flomkatastrofe.
VG - INGRID HOVDA STORAAS - Oppdatert 11 juli 05:36
– Vannet i gaten var rundt én meter høyt, og det rant opp på fortauene til døren min. Jeg gikk bort til naboene for å varsle dem og si at de måtte flytte bilene sine, sier Valerie R. Burton til nyhetsbyrået AP.
Hun forteller at hun våknet opp til det som lignet en innsjø utenfor husdøren onsdag, da New Orleans ble rammet av oversømmelser etter kraftig regnvær. Bare i løpet av tre timer skal hele 18 centimeter med regn ha falt over byen.
---
WHO and WHAT is behind it all ? : >
---
The bottom line is for the people to regain their original, moral principles, which have intentionally been watered out over the past generations by our press, TV, and other media owned by the Illuminati/Bilderberger Group, corrupting our morals by making misbehavior acceptable to our society. Only in this way shall we conquer this oncoming wave of evil.
Commentary:
Det er vel HAARP annlegget i Tromsø som manipulerer været Sydover.
Oppstyret ved CO2 er skapt av en av den globale elite´s faksjoner for å vise et ´falsk flagg´ til å dekke over deres (tidligere) hemmelige værmodifikasjoner som har pågått siden 60 tallet som vi nå begynner å se resultatene av.

Værsystemet har i tusener av år holdt seg innenfor en viss ramme som kan best beskrives ved det matematiske begrepet ´Kaos Teorien´. Likeledes kan små endringer i systemet forrårsake store endringer i ettertid iflg. ´Sommerfugleffekten´.

Den globale elite´s møtested The World Economic Forum, har Weather Engineering høyt på sin agenda med den hensikt til engang å ´Own the Weather´ for full kontroll av menneskeheten.

For dette betaler vi i dyre dommer for en fiktiv økning av CO2.
Administrator
All articles contained in Human-Synthesis are freely available and collected from the Internet. The interpretation of the contents is left to the readers and do not necessarily represent the views of the Administrator. Disclaimer: The contents of this article are of sole responsibility of the author(s). Human-Synthesis will not be responsible for any inaccurate or incorrect statement in this article. Human-Synthesis grants permission to cross-post original Human-Synthesis articles on community internet sites as long as the text & title are not modified.
The source and the author's copyright must be displayed. For publication of Human-Synthesis articles in print or other forms including commercial internet sites. Human-Synthesis contains copyrighted material the use of which has not always been specifically authorized by the copyright owner. We are making such material available to our readers under the provisions of "fair use" in an effort to advance a better understanding of political, economic and social issues. The material on this site is distributed without profit to those who have expressed a prior interest in receiving it for research and educational purposes. If you wish to use copyrighted material for purposes other than "fair use" you must request permission from the copyright owner.